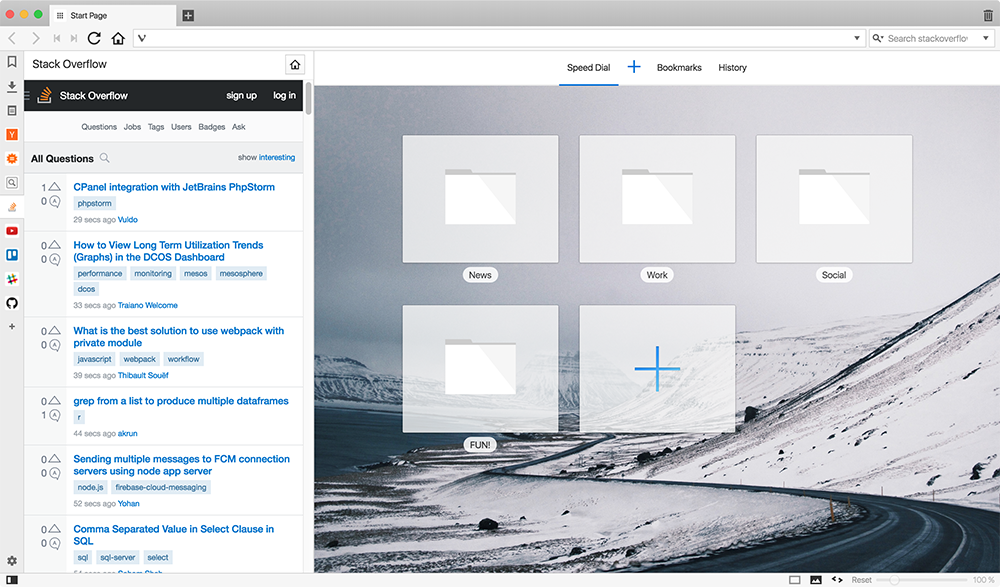 November 26, 2016
Whether you are a seasoned programmer or just starting out, Web Panels are one of those tools that can make life easier for developers who build the Web.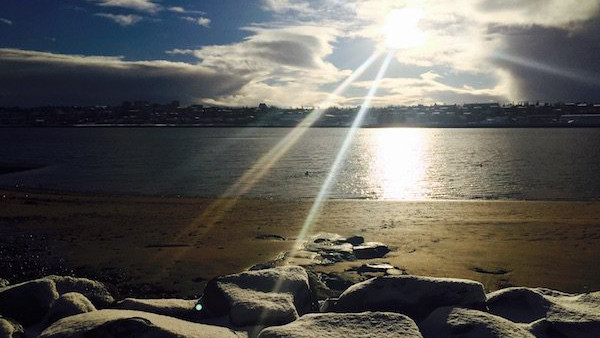 November 24, 2016
A Thanksgiving message from Vivaldi CEO Jon von Tetzchner to the Vivaldi Community.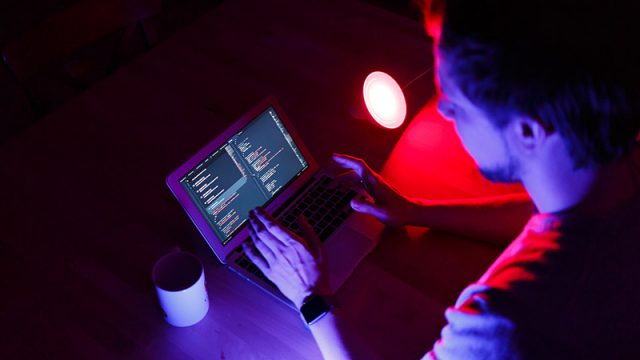 November 23, 2016
Vivaldi designer Henrik Helmers tells the story behind one of the latest additions to the Vivaldi browser – an integration with Philips Hue smart lighting.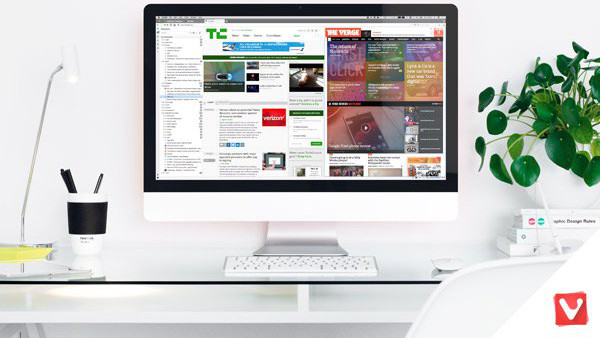 November 22, 2016
The latest version of Vivaldi includes a number of new features that we can't wait for you to try!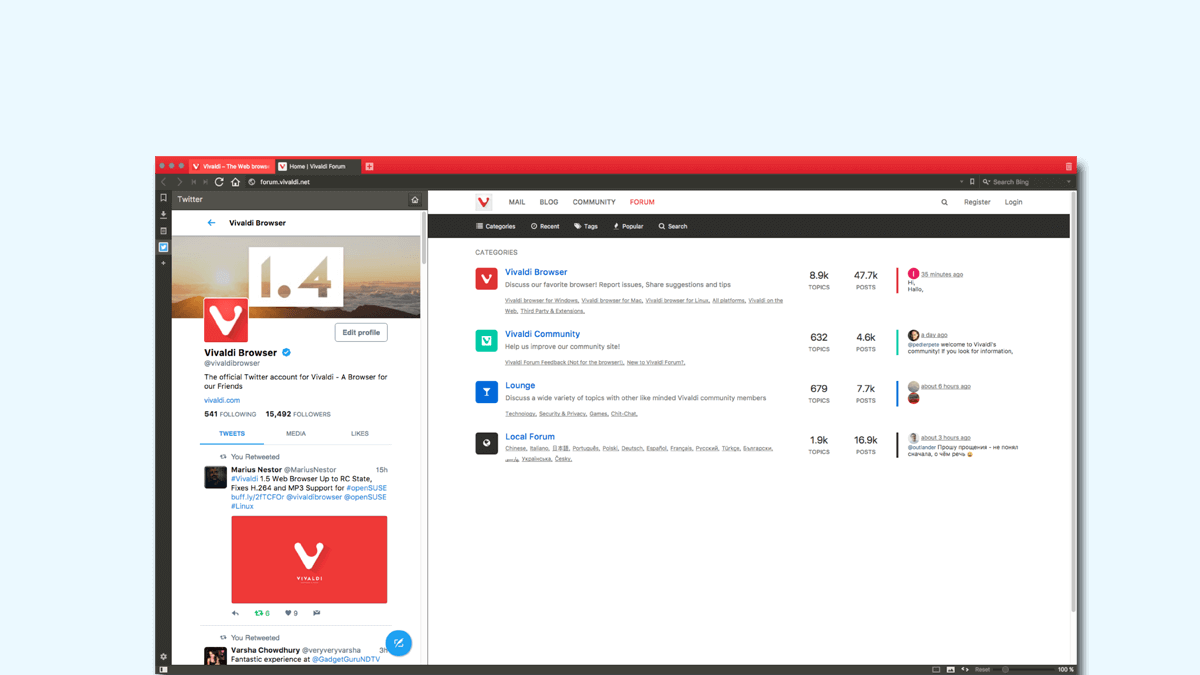 November 16, 2016
Having multiple apps or separate tabs open for each of your social media favourite platforms can quickly clutter up your screen. Well, clutter no longer. Welcome to Web Panels.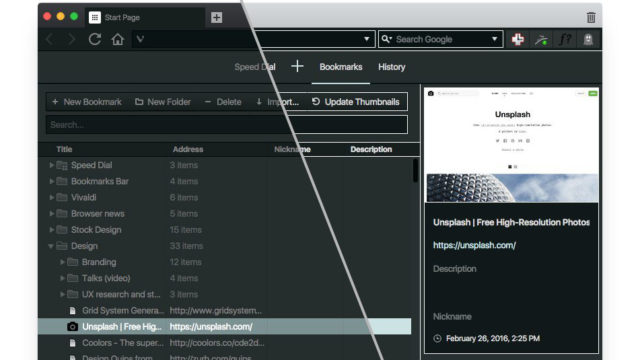 November 10, 2016
We want to learn how you are using Vivaldi tools in your work, what we can do to give a more enjoyable and productive experience using the Vivaldi browser!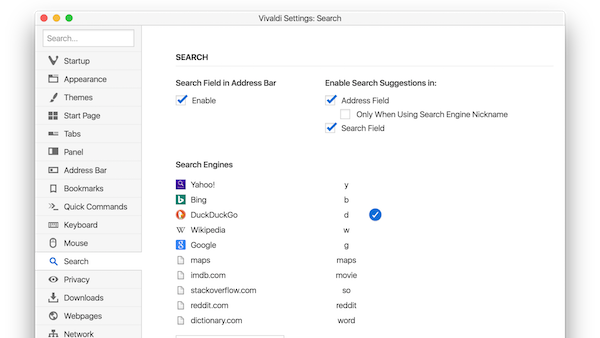 November 8, 2016
Wouldn't it be great if you could quickly search your favourite sites without first having to navigate to their main page? With Vivaldi's custom search engines you can!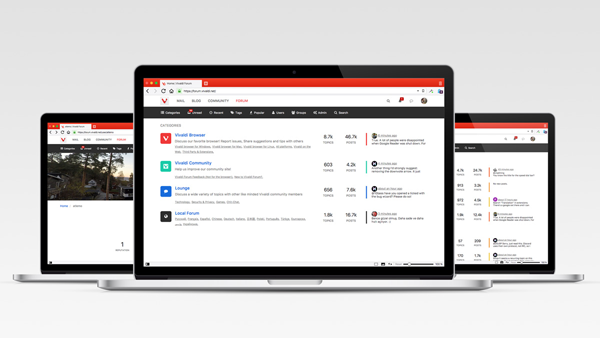 November 4, 2016
We've given the Vivaldi Forum a facelift and upgraded to more modern and flexible tools. Have a look at what's new!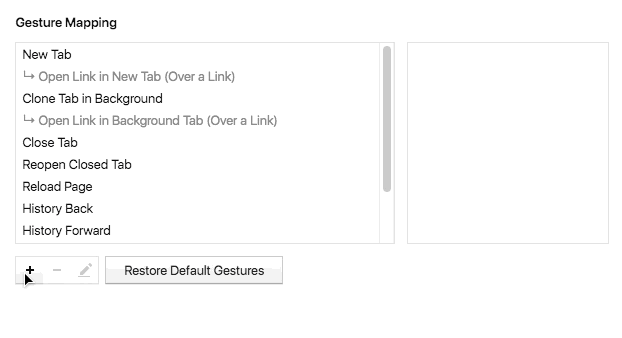 October 25, 2016
There's no doubt that automating frequently used browsing tasks makes things more efficient and faster. Previously, we've mentioned the advantages of being a keyboard shortcuts pro – this time, let's look at mouse gestures.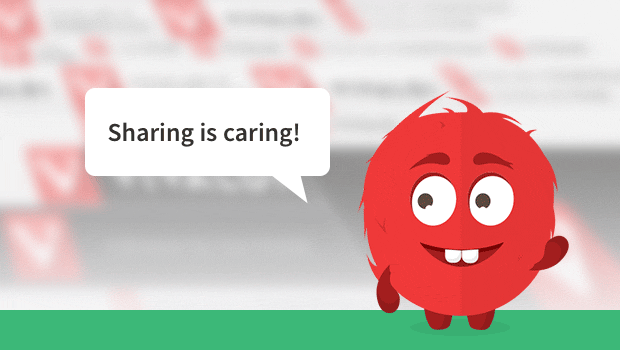 October 20, 2016
Many of you have asked how you can support the development of Vivaldi. Here's how!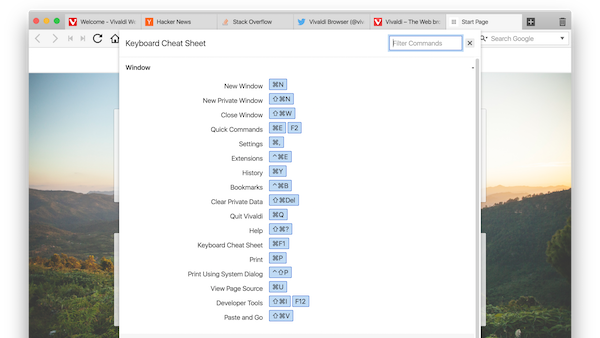 October 10, 2016
Being a pro at keyboard shortcuts doesn't just boost your geek factor, there are several actual reasons why you should use shortcuts more often.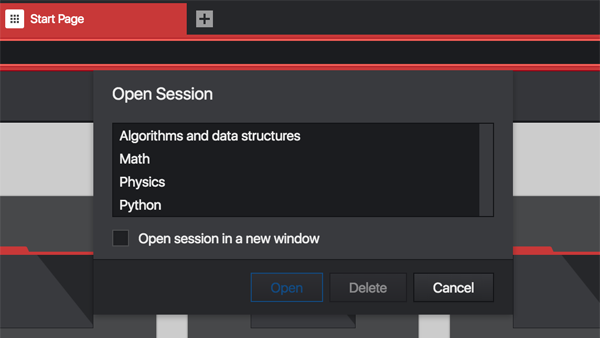 September 13, 2016
School has started and here are 4 Vivaldi tips to help you succeed through the semester and be more productive.