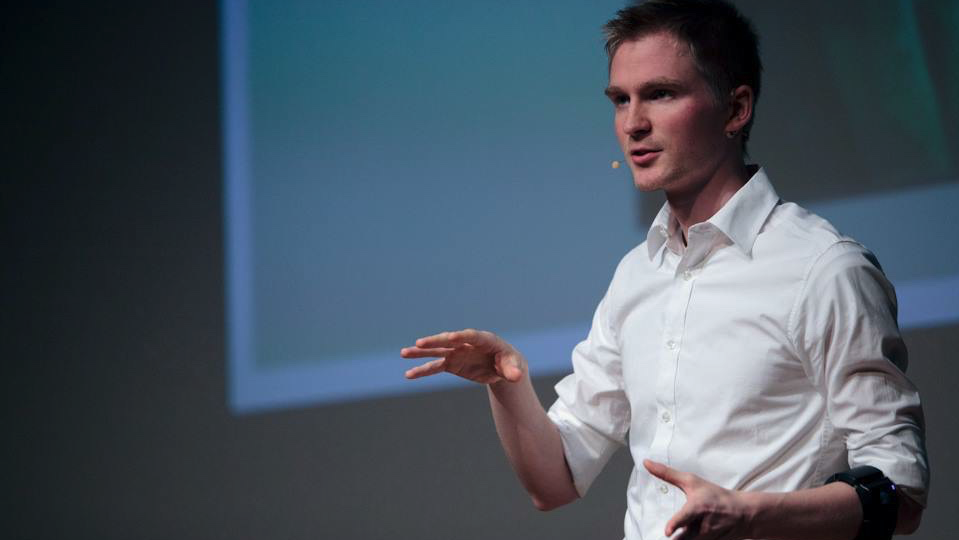 A while ago we learned that we have a few fans at Launch Academy, not far from us in the Boston area. They were using Vivaldi regularly during live coding and teaching and reached out for some swag for their students. 
Students there get two months worth of reading material, then work collaboratively on projects which they add to their GitHub profiles. By the end of the "coding bootcamp", they have a professional portfolio to show prospective employers. 
That gave us an idea. The students were about to finish their 10-week bootcamp. They were about to graduate and start looking for jobs. Maybe they'd like to meet a Vivaldi dev instead?
So we sent Guðmundur Már Gunnarsson (we just call him GMG btw) who works in our Boston area office and is a javascript developer. You may have come across GMG in this story.
The students sent us some questions beforehand and it was clear they wanted to know the specifics: how we deploy releases, what we have to consider before a release, what technologies we use, and what new developers starting on your team need to understand first.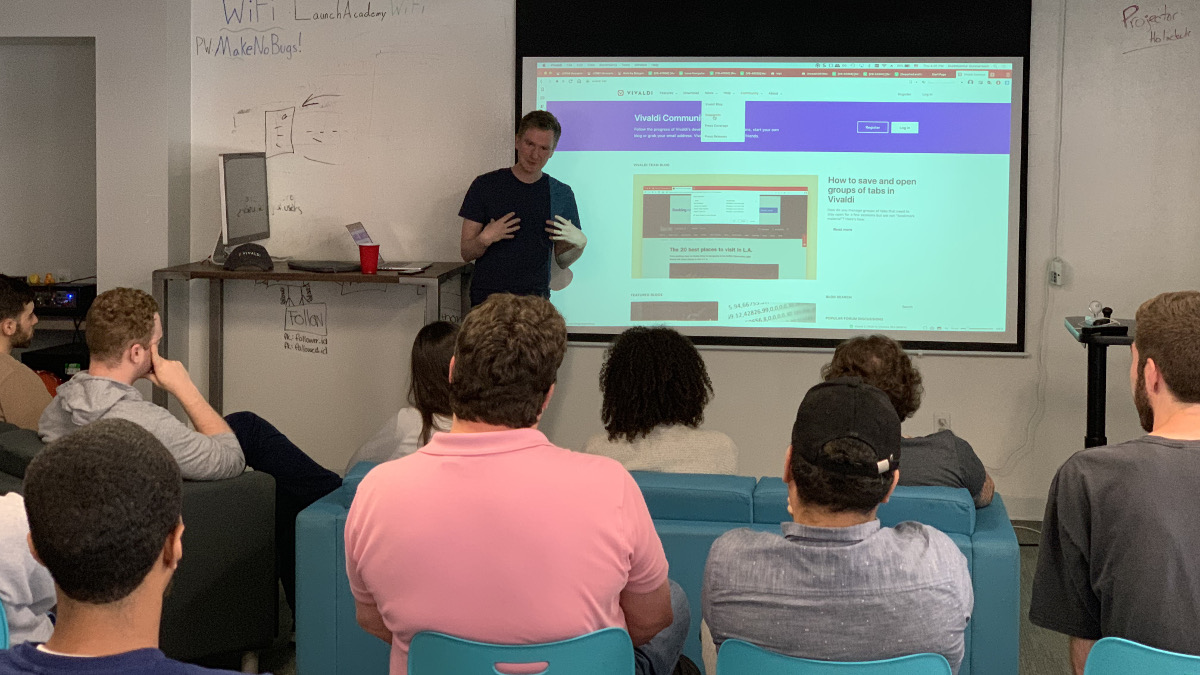 GMG showed the students how to go about fixing bugs, and demonstrated how to deploy a bugfix, answering questions along the way. We got some interesting ones like How we make money and How we count our users (since we don't track them). Inevitably, the conversation turned to security, privacy, and ethics (and not just during the talk, but after it).
"It's always a pleasure to talk to people who want to learn and to be able to introduce them to something new. Vivaldi has a good message and it's easy to present a browser when you trust the people you work with and the company to always have the users' best interest at heart. The good advice I'd like to pass to students – if you have the opportunity, always work for someone and with people, you trust will do the right thing", GMG says. 
Great to know that this meet-up has resonated with the students. 
Thank you again for organizing that with Vivaldi today! It was way more than I imagined and got me extremely excited about being a web developer. 

Jo, Launch Academy 
The perspective from someone who's been a developer for a long time, with a completely different path and nationality even, is cool to hear, let alone that he was from a company building an alternative to Google Chrome/high profile software. 

Sean, Launch Academy