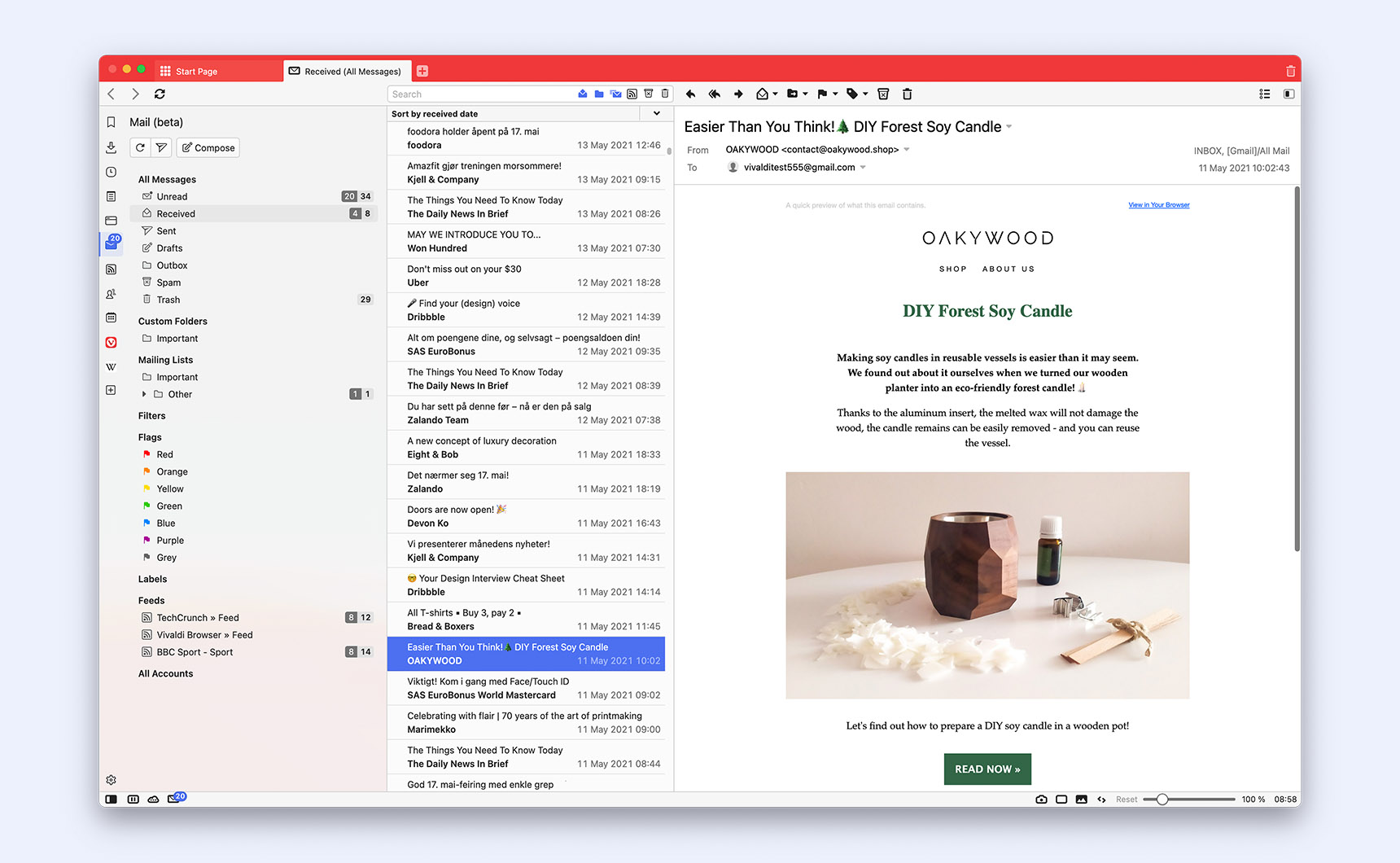 A unified inbox in your browser
Vivaldi Mail aims to solve the problem of having multiple mail accounts and a lot of mail. Use it to manage emails from multiple accounts, mailing lists and feeds in a single inbox.
The Database
A database of all your messages, labels, filters, searches is maintained by Vivaldi and the bedrock of our powerful email client. Mail from all of your accounts is indexed, so it's searchable offline.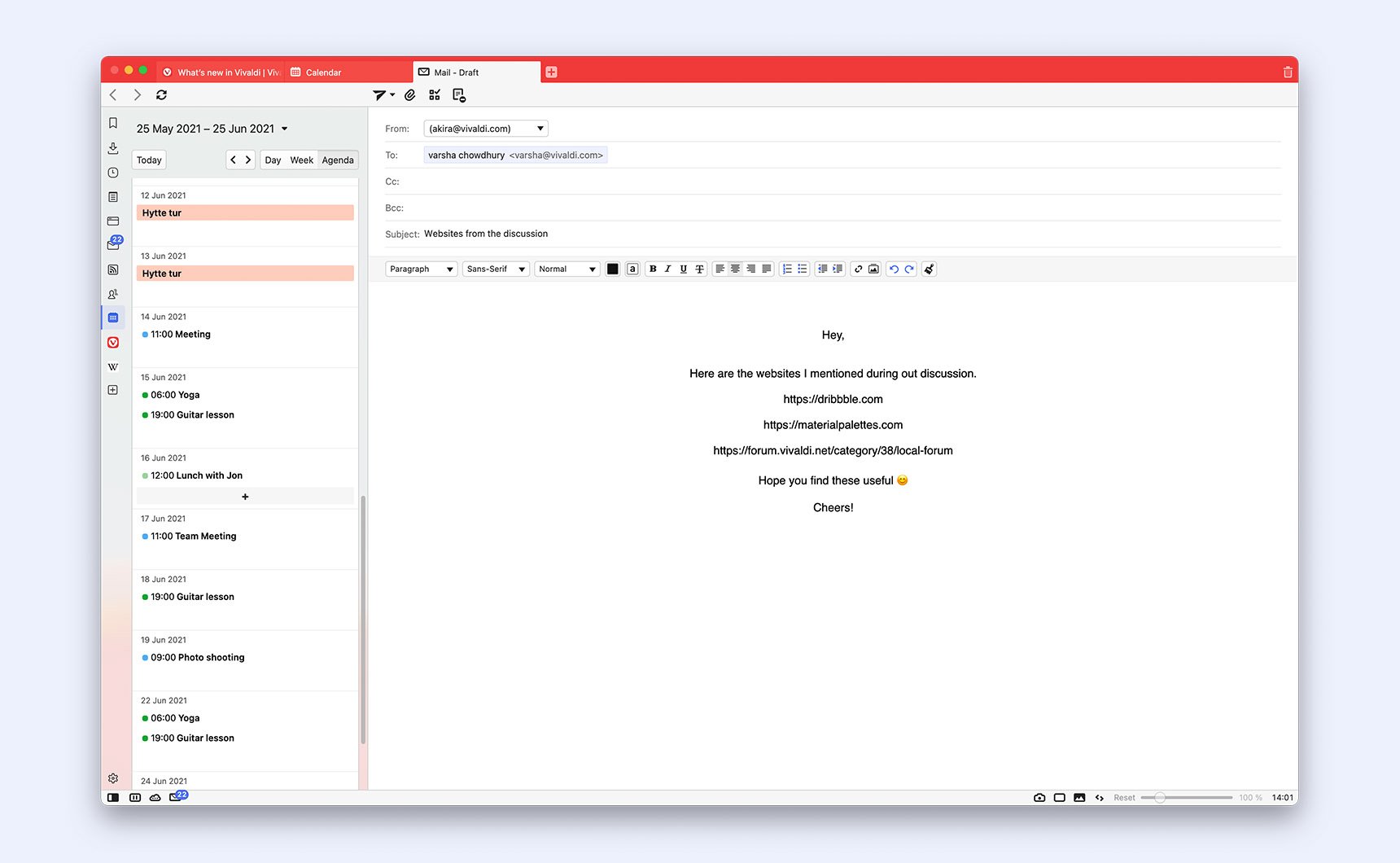 Browser benefits
Having a mail client built into your browser just makes sense. Compose messages in new tabs, keep multiple messages open and manage them with ease using Vivaldi's extensive tab features.
Think outside the folder
A single message can show up in any number of "folders" or views. Don't waste time digging from folder-to-folder. Instead, focus on creating views that show the messages that matter.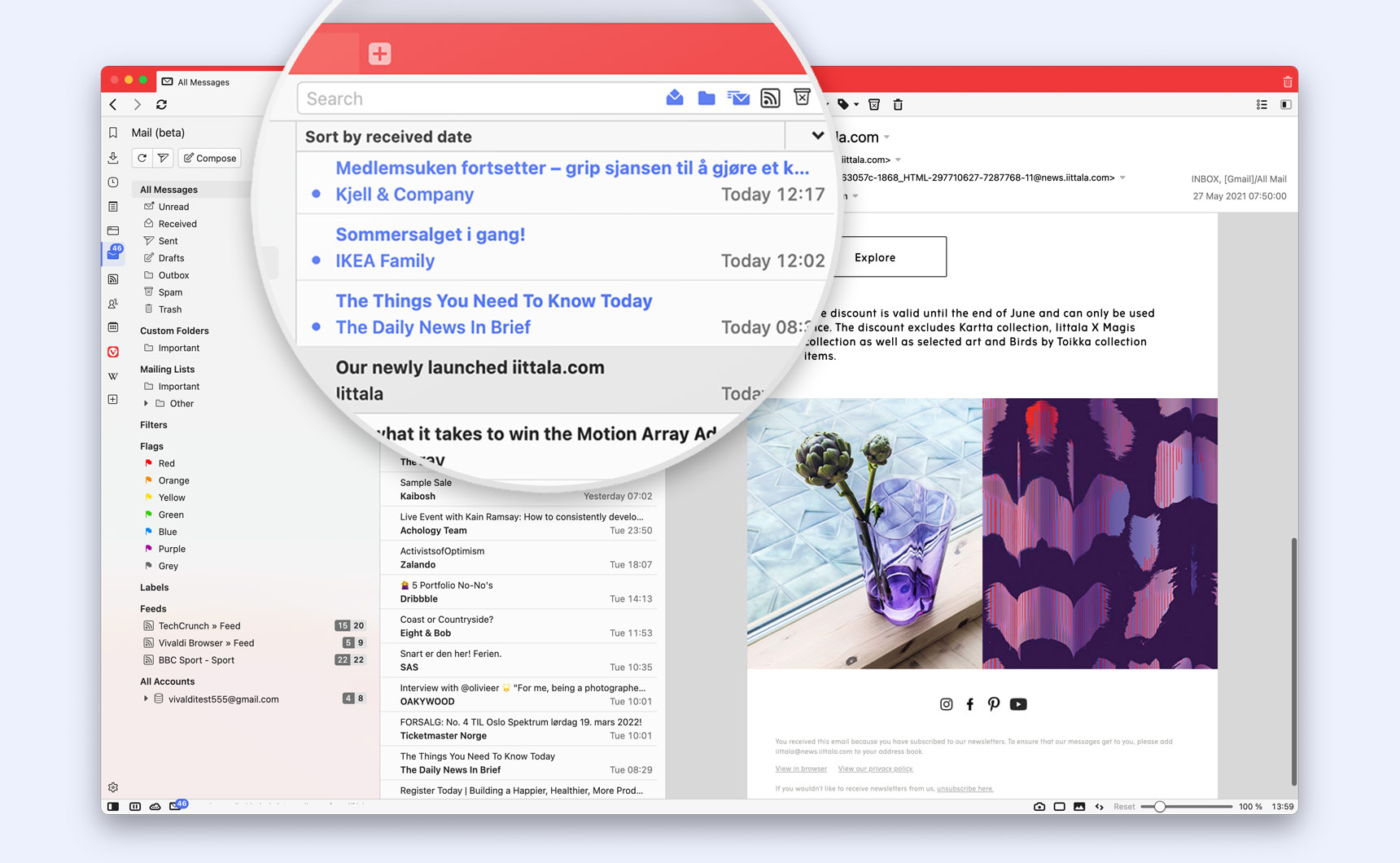 Unseen and Unread
There are two counters next to folders in Vivaldi Mail. Brand new mails that have never been seen before are called Unseen. Emails that you have seen but not dealt with are Unread.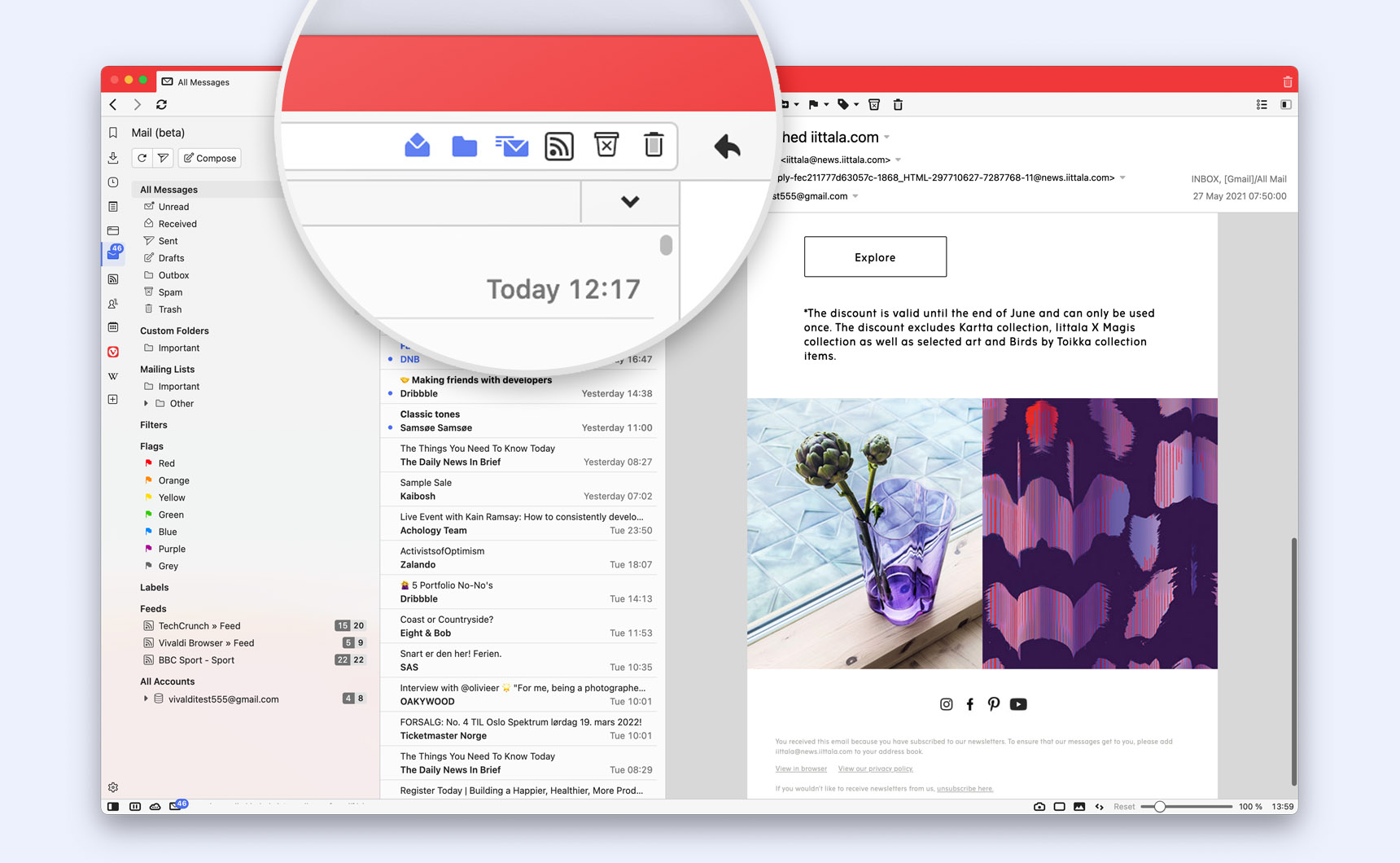 Get your toggle on
In every view there is a set of toggles at the top. With a click you can hide or show Read emails, as well messages from mailing lists, custom folders, feeds, junk and trash.
Saved Searches
Searches can be saved as filters. No need to reinvent the wheel every time.
Queue up
Queue messages in your Outbox and batch send when you're ready.
Manage Events
Send and recieve event invites seamlessly with Mail's sidekick, Vivaldi Calendar.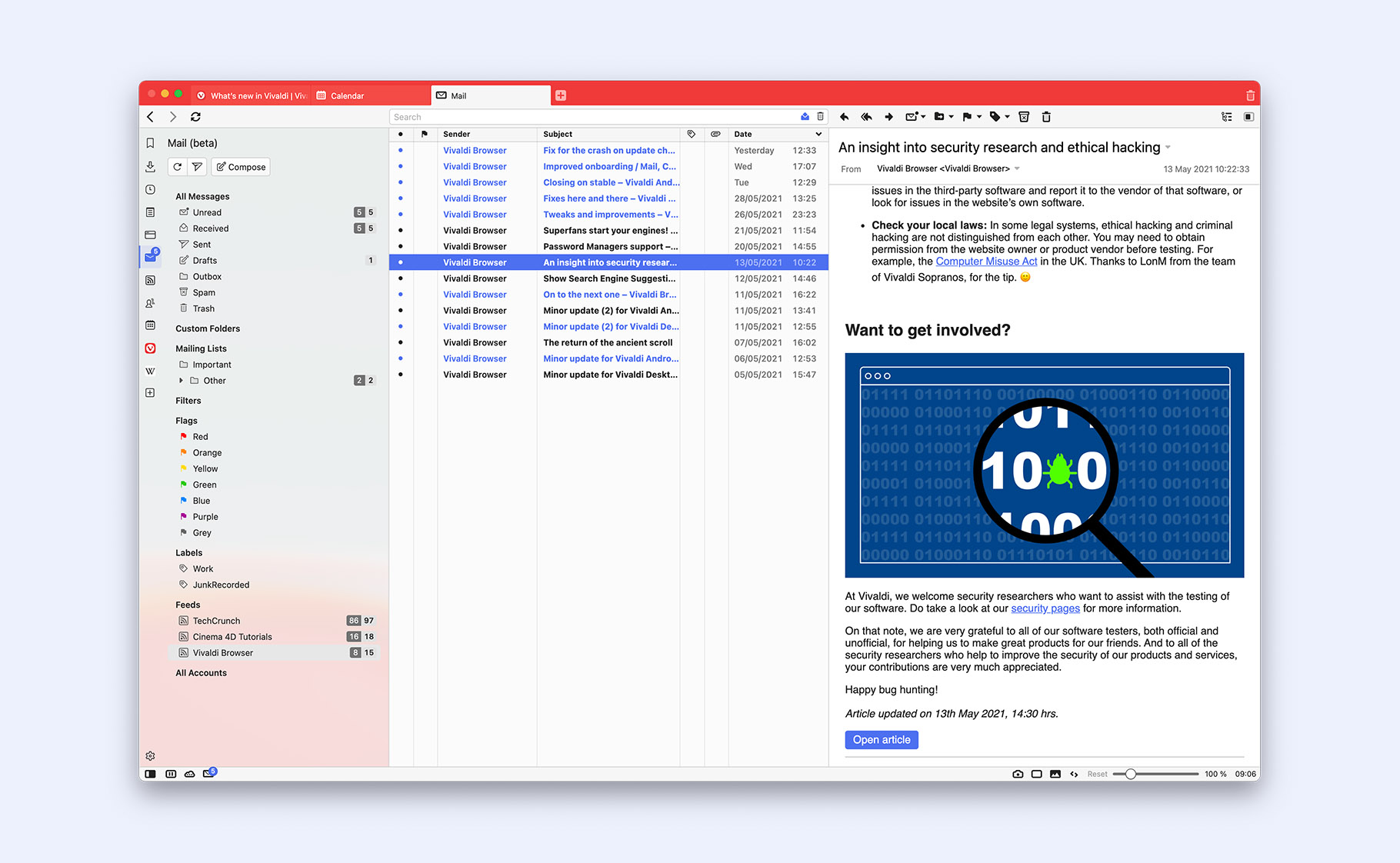 Integrated Feed Reader
New feed items from Vivaldi Feed Reader display like your other messages in the Mail interface. You can search them, filter them and even reply to authors if they've provided their details.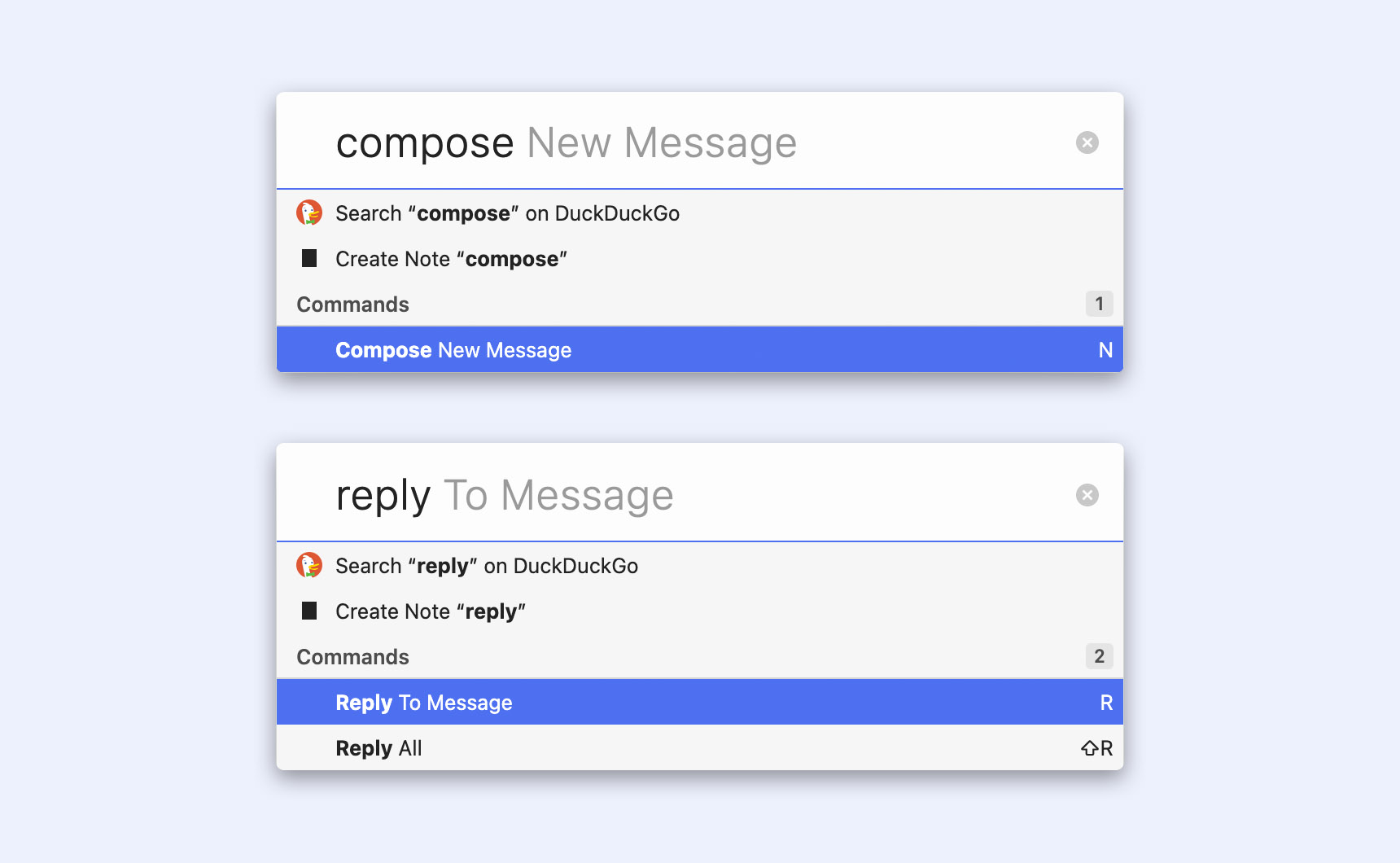 Smarter navigation
Use customisable Keyboard Shortcuts to work through email faster. Use the Back/Forward buttons to jump in through "history" and views while you work.
Features working in concert
Vivaldi's integrated tools put you in control of your data and your workflow. Check out the other things we've built into the browser to help you get more done.