Vivaldi Feed Reader
beta
Skip the algorithms and create a private news feed of the latest content from your favorite sources.
Download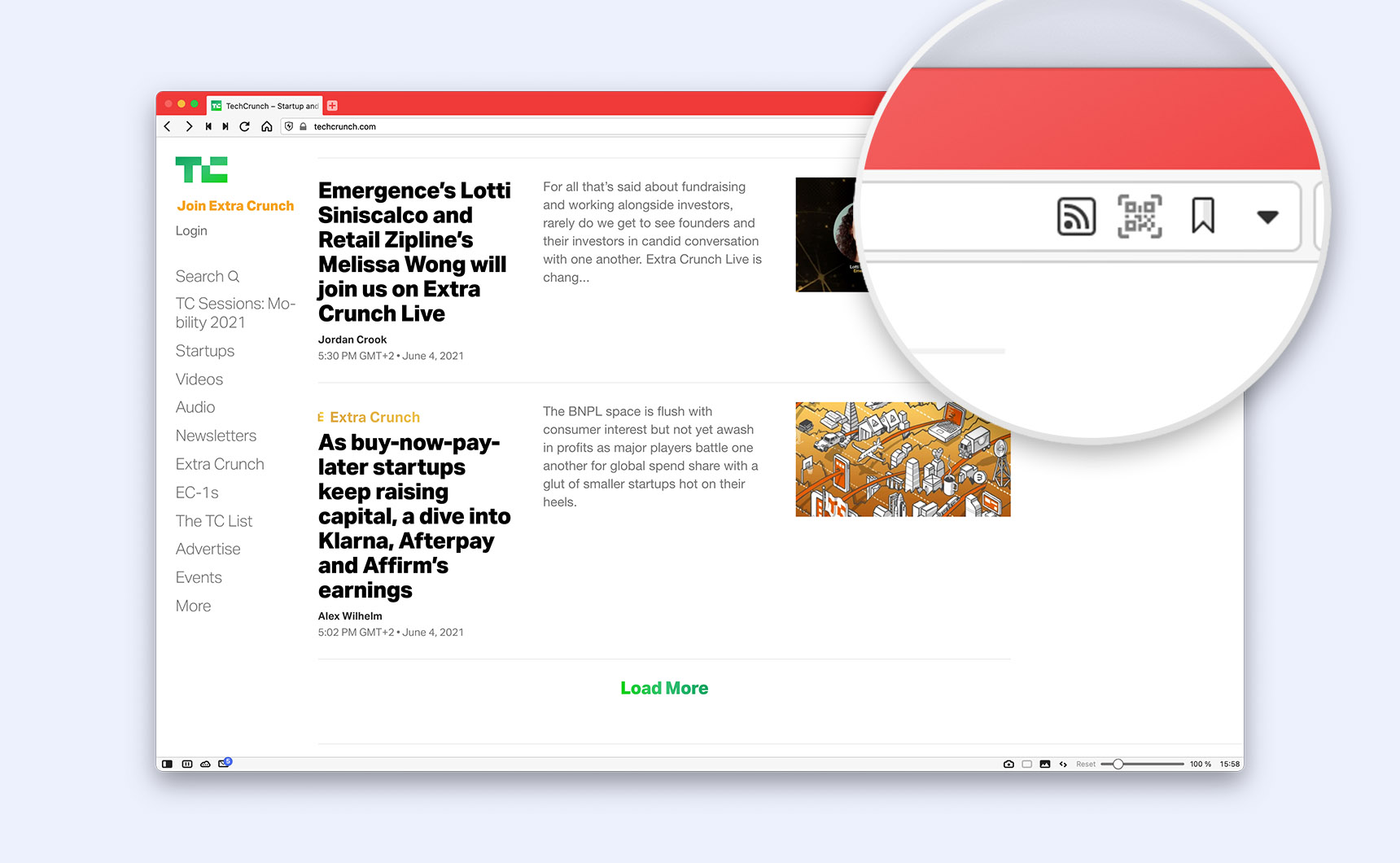 Content from the sources you choose
At some point, getting the latest content from your favorite sources got complicated. We built the Vivaldi Feed Reader to give you content direct from the sources you trust and away from prying eyes.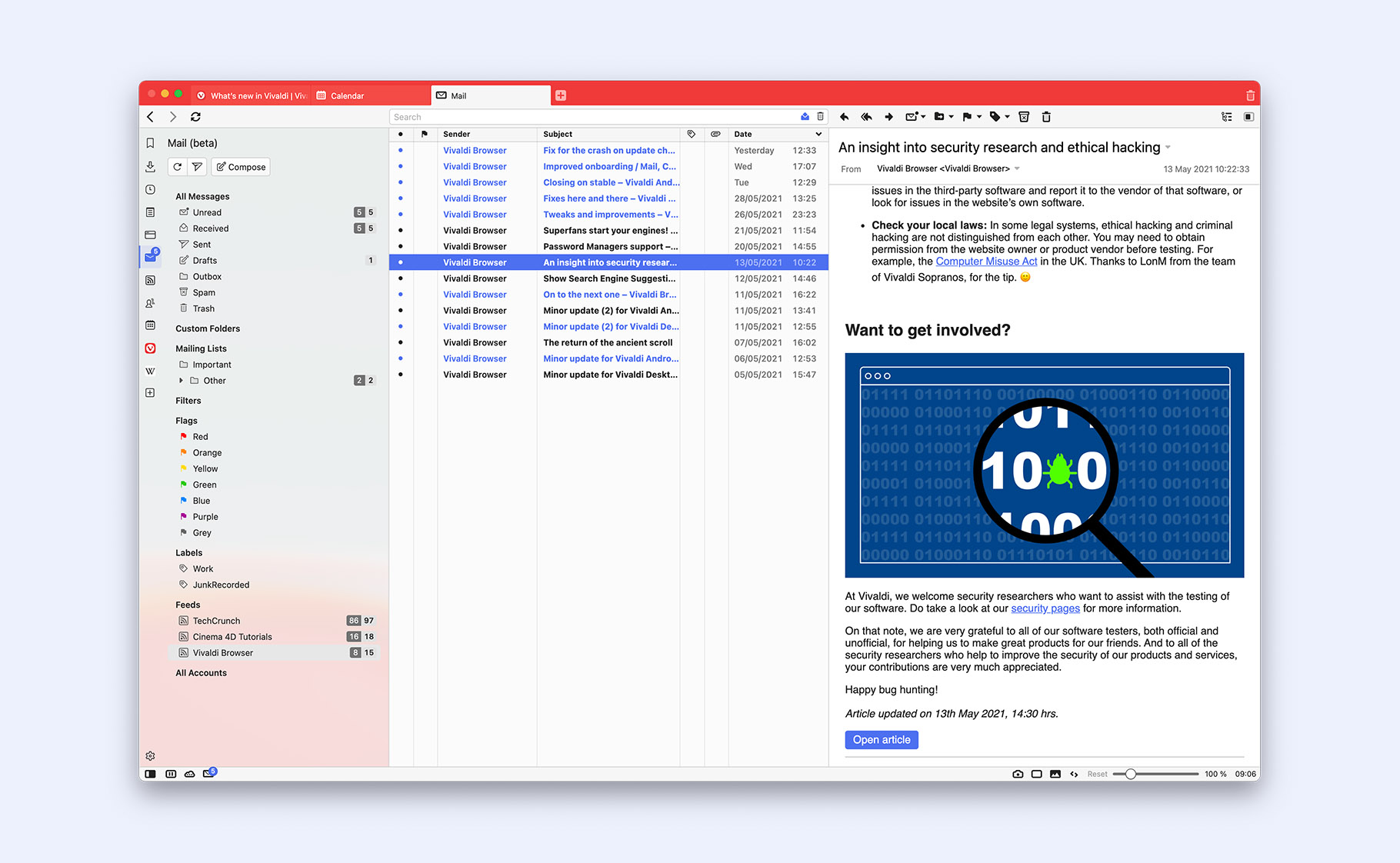 Direct to your inbox
The Feed Reader uses Vivaldi Mail to display and manage feed items. Feed items look like mail. You can mark them as Read like mail. And they get indexed like mail, so they're easy to search for later.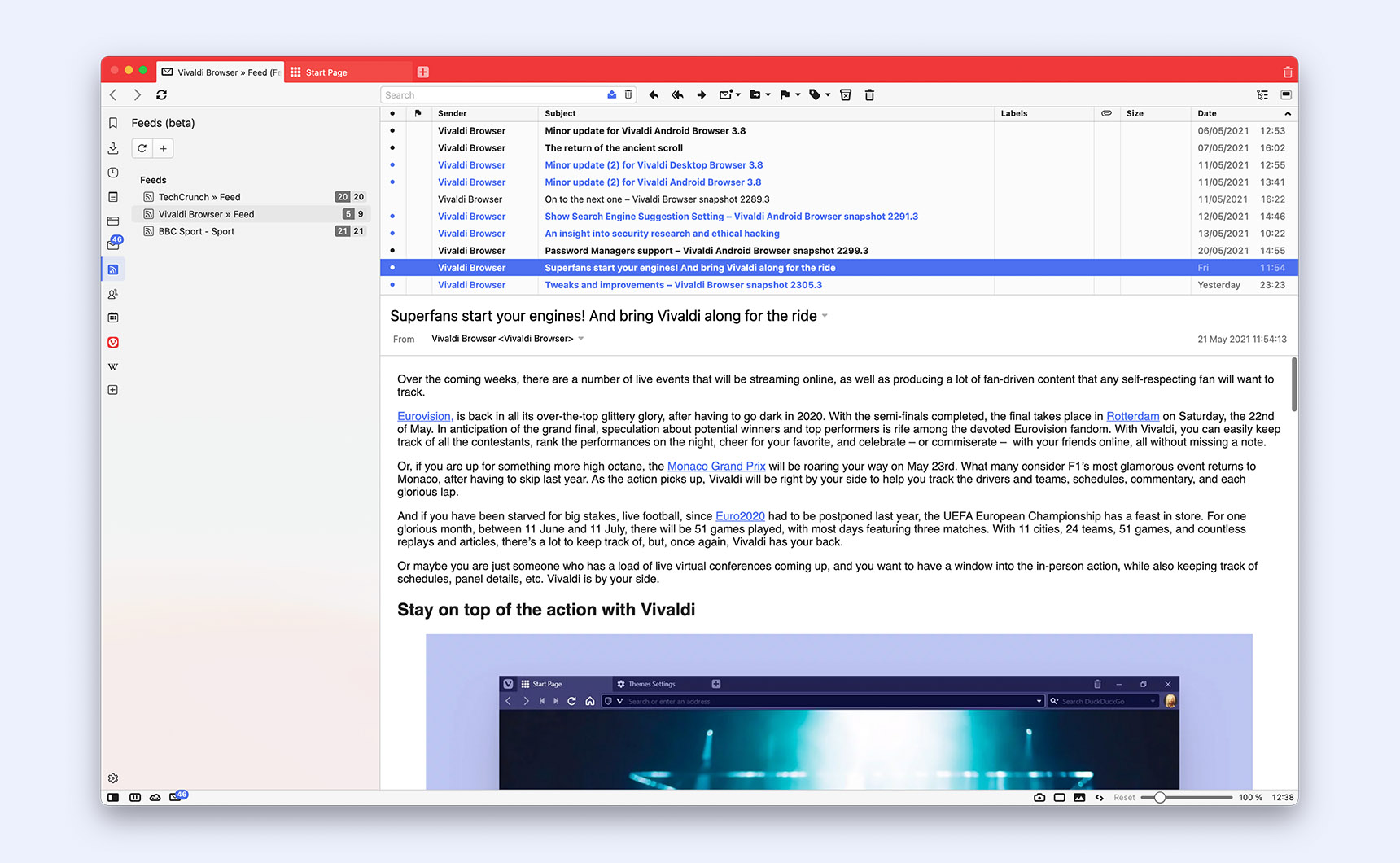 Feeds Panel
A dedicated Feeds Panel gives you quick access to the latest content in your feeds and lets you dive in with a focused space for reading and managing feed items.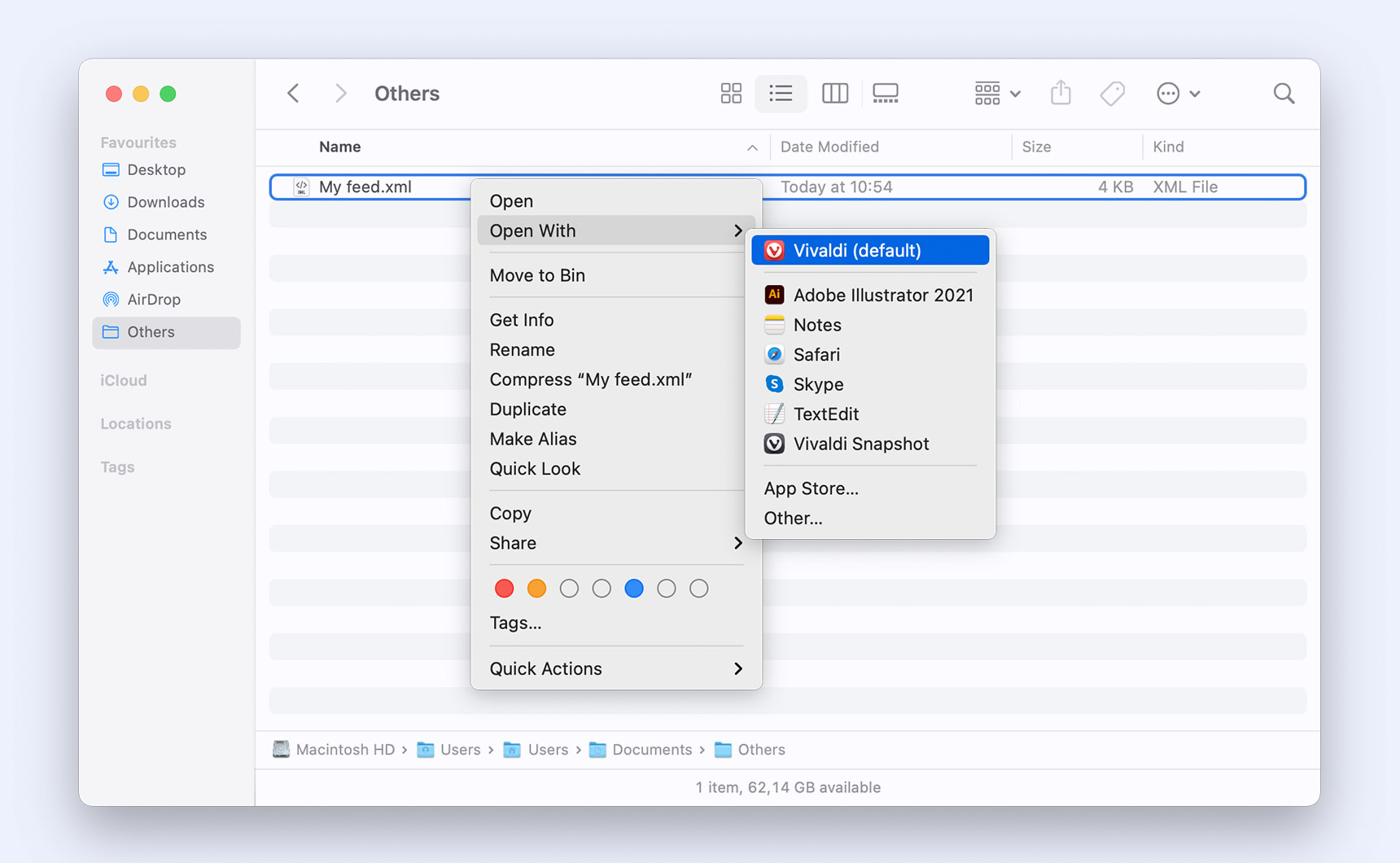 Import from other readers
You can migrate from your current feed reader to Vivaldi by exporting your feed list in "OPML" format. Name the file feeds.xml. Open it in Vivaldi and away you go.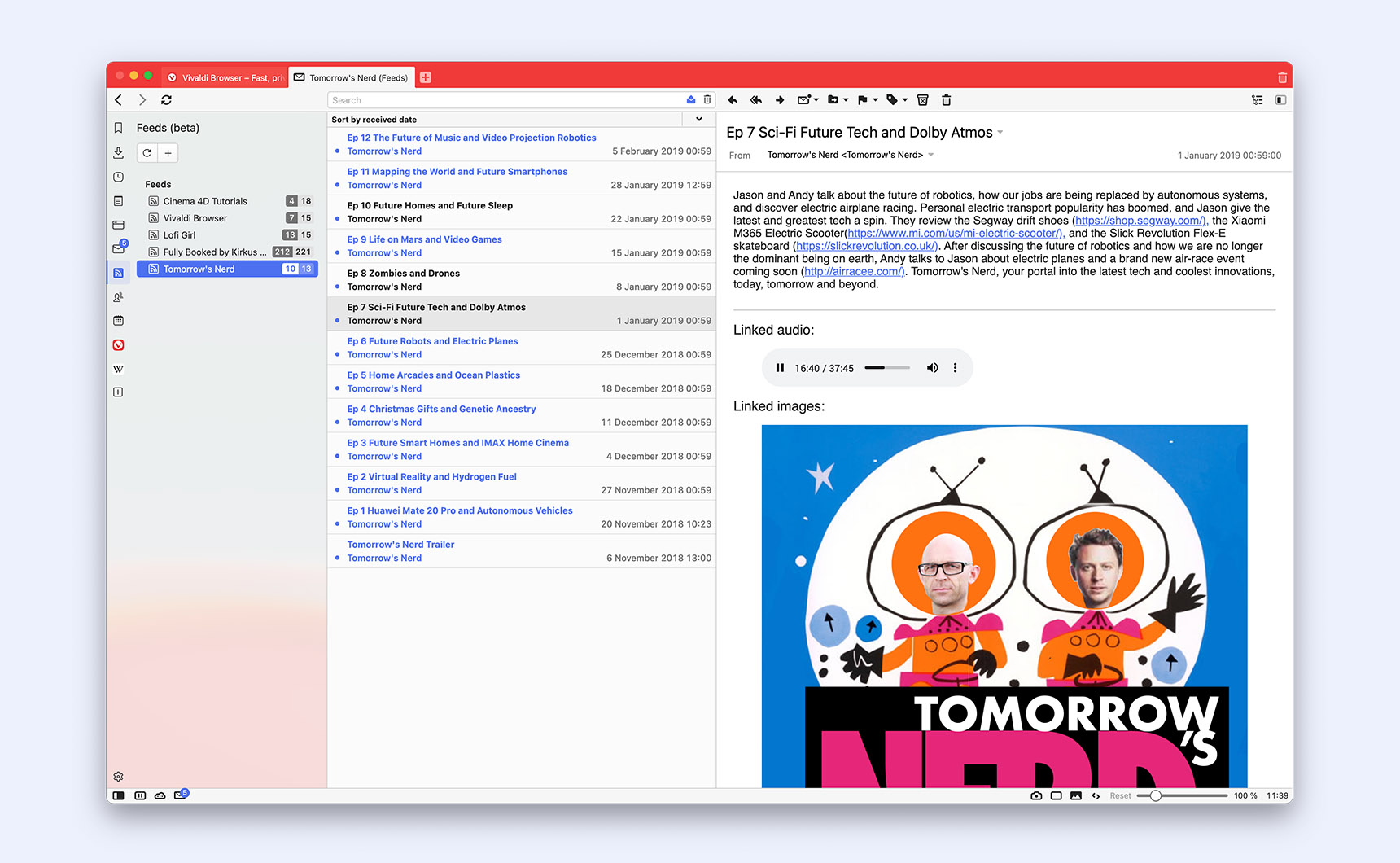 Add Podcasts to the mix
Subscribe to feeds from your favorite podcasts to add them to your reader. Use the embedded player in Vivaldi Feed Reader to listen while you browse.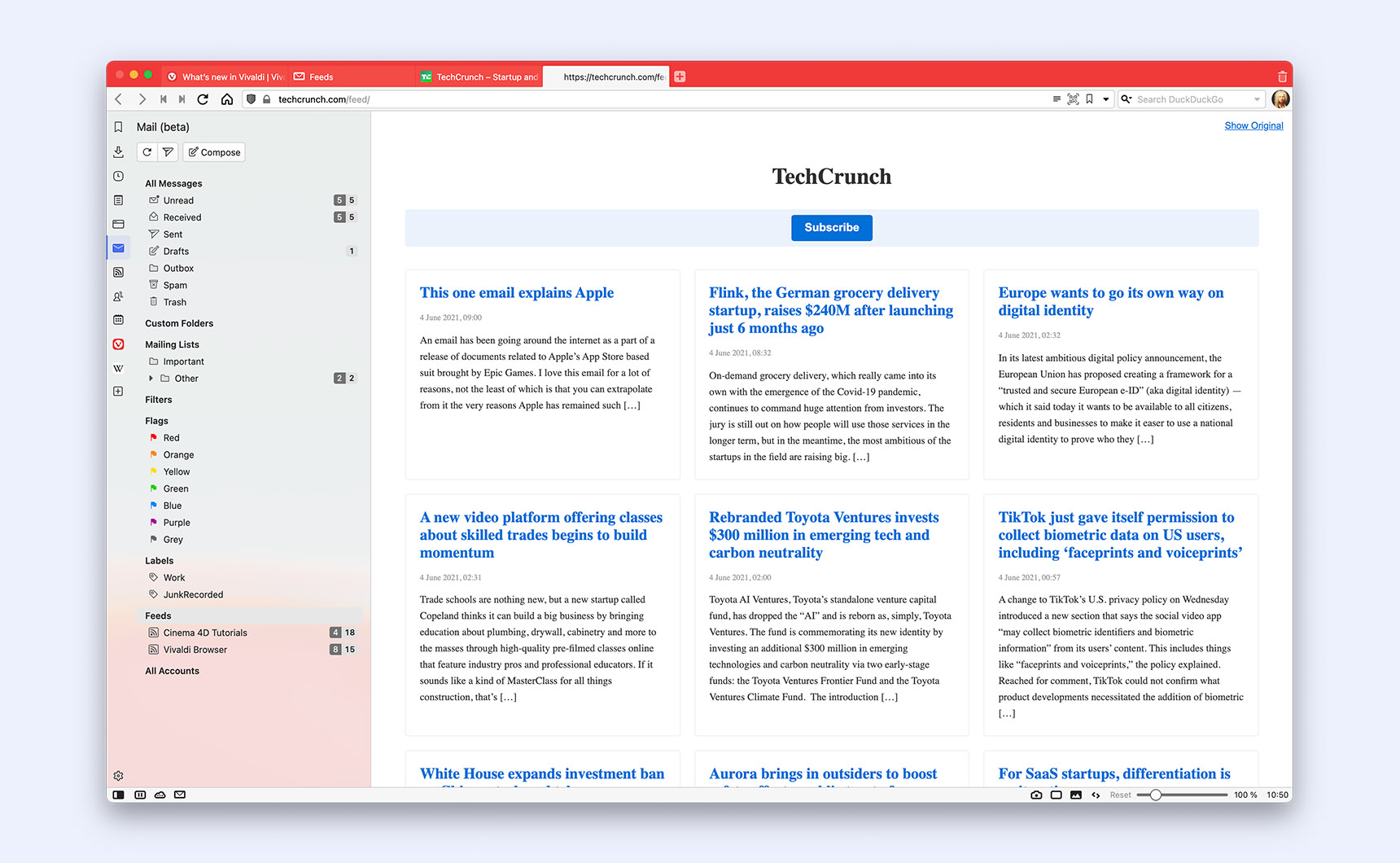 Preview before you subscribe
Like "try before you buy". Vivaldi detects newsfeeds on web pages, and shows an icon in the Address Field. Click it to preview a feed before subscribing, or to subscribe directly.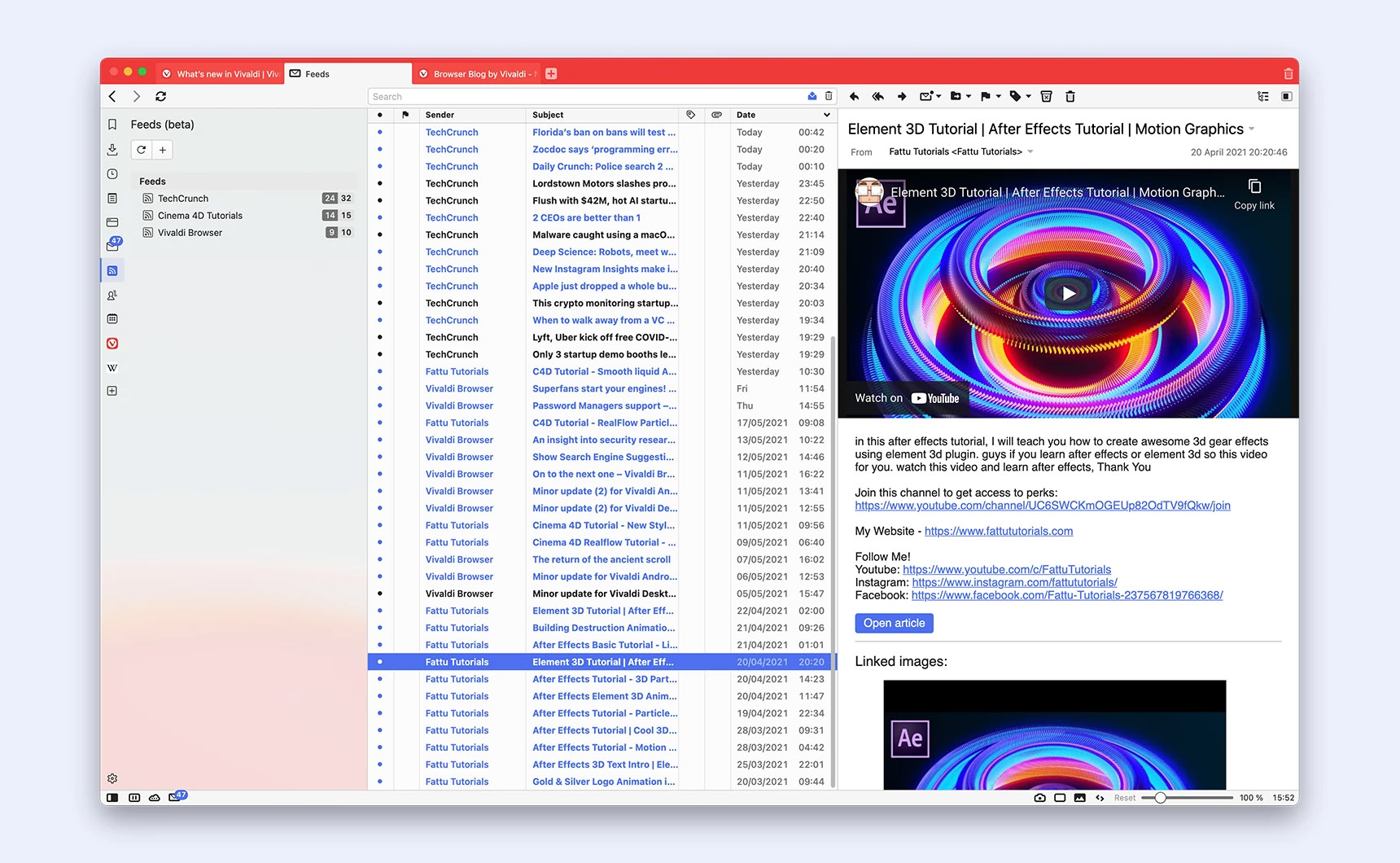 YouTube subscriptions, but private
You can also add your favorite YouTube channels to your Feed Reader. For added privacy, video content is extracted using a no cookie URL and displayed inline, rather than linking to the video.
Privacy first
Making Vivaldi is our job. How you use it is none of our business. We don't track or profile you. We don't see what you add to your Feed Reader or how you use it. And we don't sell your data to third parties.
Check out our privacy policy below to hear more about what we don't do.
Read more
Features working in concert
Vivaldi's integrated tools put you in control of your data and your workflow. Check out the other things we've built into the browser to help you get more done.