Speed. Privacy. Feature-richness.
The top 7 browsers in direct

comparison
In this guide, we'll compare Vivaldi with Brave, Firefox, Chrome, Opera, Safari, and Edge to help you make an informed decision.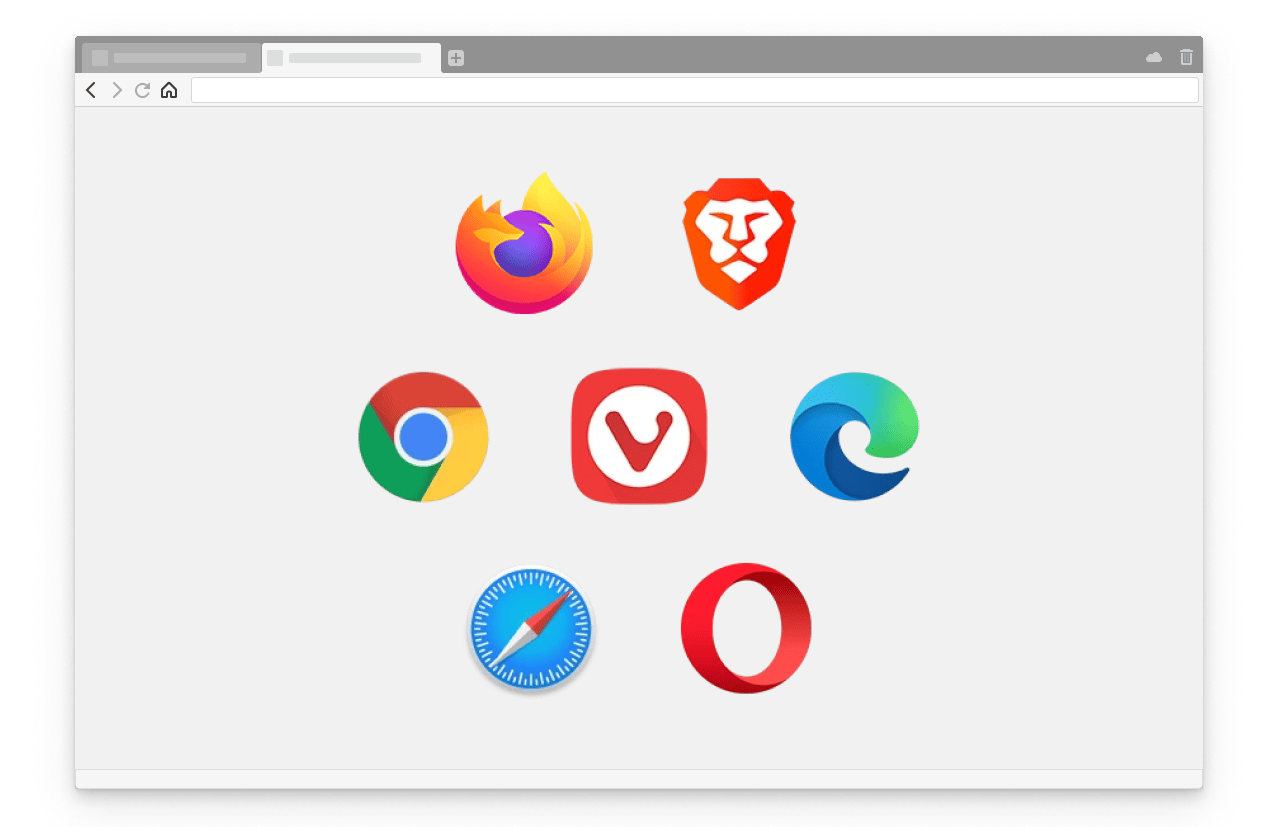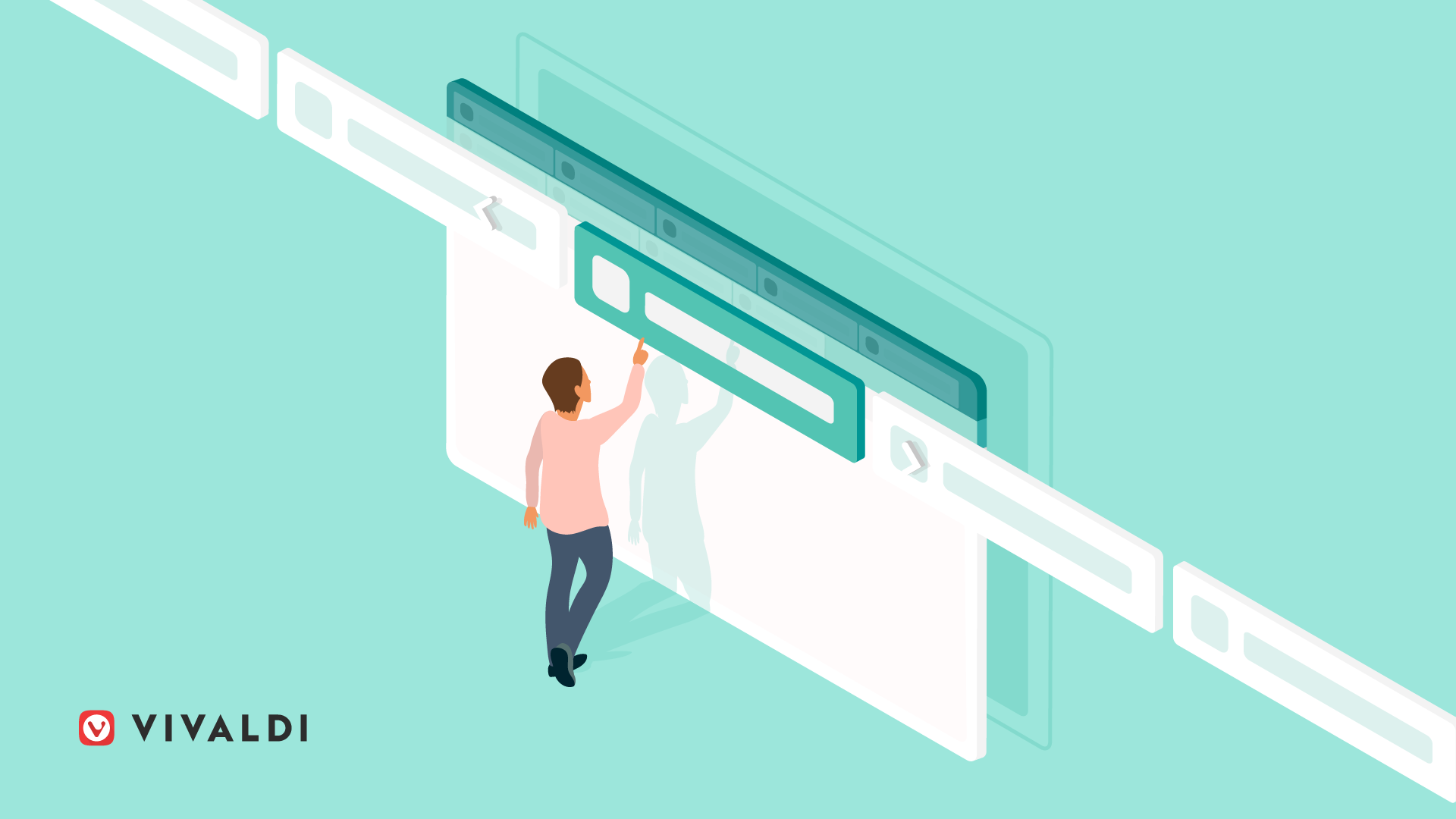 A web browser is your gateway to the internet
Speed, usability, and security are the most important factors to consider when comparing web browsers. However, choosing the best web browser in 2022 can be a challenge.
According to Statcounter, Google Chrome, Safari, and Firefox are among the top choices for most users. But what if you're looking for something different, something that puts you first?
Don't worry, we've got you covered! We've tested Vivaldi, Google Chrome, Firefox, Safari, Opera, Brave, and Edge to help you find the best browser for your needs.
Speed and productivity
Which browser is the fastest? Which browser is best for productivity?
Have you ever wondered which browser is the fastest? Or which one helps you stay productive, or enables you to do more online? This comparison will help solve this mystery — and more.
| Speed and productivity | | | | | | | |
| --- | --- | --- | --- | --- | --- | --- | --- |
| Has tab groups and great tab management | Yes | No | Yes | Yes | Yes | Yes | No |
| Custom macros, shortcuts and gestures | Yes | No | No | No | No | Yes | No |
| Web Panels in the sidebar | Yes | No | No | No | No | Yes | No |
| Reader mode | Yes | Yes | Yes | Yes | Yes | No | Yes |
| Has two-tier tab groups | Yes | No | No | No | No | No | No |
| View multiple tabs in one split screen | Yes | Yes | No | No | No | No | No |
| Built-in Mail & Calendar | Yes | No | No | No | No | No | No |
Verdict: Vivaldi browser is the best browser for productivity nerds.
There have always been discussions about which browser is the fastest and which one helps you stay productive while browsing online. The truth is that it depends on a lot of factors and varies from person to person.
We may not realize it, but we often spend a big chunk of our day in a browser—so it can get frustrating if the browser, its tabs, or windows take a bit longer to open.
Tab management is another important factor that affects our productivity online. It's easy to get dragged down by numerous tabs without being able to concentrate on the most important things. This is because when you open more than 20 tabs, it really doesn't matter how fast your default browser is, you will still struggle to stay focused and get work done.
Gone are the days of browsers that "should just stay out of the way". Browsers are central to modern work and how we interact with them can have a huge impact on productivity. To maximize productivity, it's important to make sure that the browser you are using is fast, stable, and helps you manage your workflow at the click of a button.
Privacy and security
Which browser is best at keeping you safe and protected?
Being tracked is just creepy. Choosing a web browser that doesn't track your behavior, keeps your browsing history private, and protects you from prying trackers is an essential step to staying safe online. Regardless of why you value privacy, it's much easier to stay safe and secure on some browsers over others.
| Browser privacy | | | | | | | |
| --- | --- | --- | --- | --- | --- | --- | --- |
| Stops others from tracking you | Yes | Yes | No | No | Yes | Yes | Yes |
| Doesn't track your behavior | Yes | No | No | No | No | No | Yes |
| Will never, ever sell your data | Yes | No | No | No | No | No | No |
| Private browsing mode | Yes | Yes | Yes | Yes | Yes | Yes | Yes |
| Blocks social trackers | Yes | Yes | No | Yes | Yes | No | Yes |
Verdict: Vivaldi is the best web browser for privacy and security.
The way people use the internet has changed dramatically in the past few years, and a lot of websites track what their visitors do online. This tracking can sometimes be harmless — such as recording user behavior so that future ads match a website's target audience. Other times, this tracking is less than benign and carries with it unwanted implications like targeted advertisements based on specific browsing history.
One of the best ways users can prevent this kind of tracking is by using a private web browser like Vivaldi which has built-in tracking protection.
Built-in tools and customization
Which browser is the most customizable?
Browser makers are always trying to one-up each other when it comes to new features. Today most browsers pack a lot of punch for work, gaming, shopping, networking, and more. But which one offers the most? Let's find out.
| Built-in features | | | | | | | |
| --- | --- | --- | --- | --- | --- | --- | --- |
| Bookmark manager | Yes | Yes | Yes | Yes | Yes | Yes | Yes |
| Automatically fills out forms | Yes | Yes | Yes | Yes | Yes | Yes | Yes |
| Set up custom search engines | Yes | Yes | Yes | No | No | Yes | Yes |
| Compatible with Chrome extensions | Yes | No | Yes | Yes | No | Yes | Yes |
| Developers are constantly creating new features | Yes | No | No | Yes | No | No | No |
| In-browser screenshot tool | Yes | No | No | Yes | No | Yes | No |
| Spell checking | Yes | Yes | Yes | Yes | Yes | Yes | Yes |
Verdict: Vivaldi is the most versatile and customizable web browser.
Whichever browser you prefer, chances are it offers a ton of functionality. It's true that for every feature Firefox, Opera, and Safari have to offer, there is likely a Chromium extension that can add the same functionality.
However, extensions slow your browser down and introduce security risks. We strongly recommend limiting the use of third-party extensions and make use of native tools that are secure, reliable, and built-in. For example, Vivaldi browser - the winner - has built in a bunch of tools that don't eat your resources or sneakily steal your data.
Conclusion
In this test comparison, our choice fell on Vivaldi. With a super flexible user interface, crazy cool tab management features, secure & reliable built-in apps, and the best privacy online, it's easy to see why Vivaldi is the new gold standard for web browsers.
Regardless of which browser you choose, you should update it regularly and periodically check it for viruses to prevent any security gaps from being exploited by hackers or malware. In addition, you should keep your operating system up to date, to maintain your PC's overall security
Get away from Big Tech and have fun doing it
It's one click to import all your bookmarks and extensions
Vivaldi vs. our competitors
See how Vivaldi stacks on one-on-one against the competition.