Press Releases
September 15, 2021
Vivaldi's new update takes its built-in, private Vivaldi Translate a notch up allowing users to select a text and translate it to a selection of languages.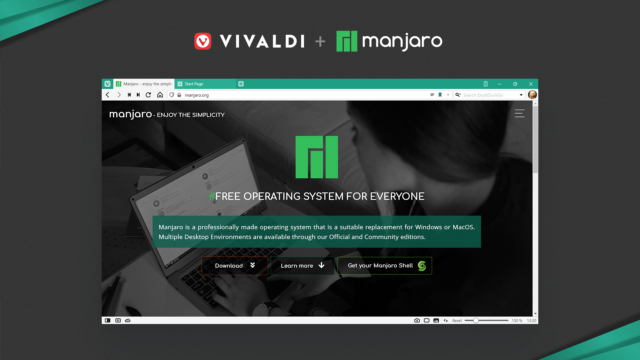 September 9, 2021
The Arch-based Linux distribution Manjaro adds Vivaldi as the default browser in its most popular Community Edition, Cinnamon.
Get notified about new press releases
Sign up to our newsletter and be the first to know about new releases and media events.