Press Releases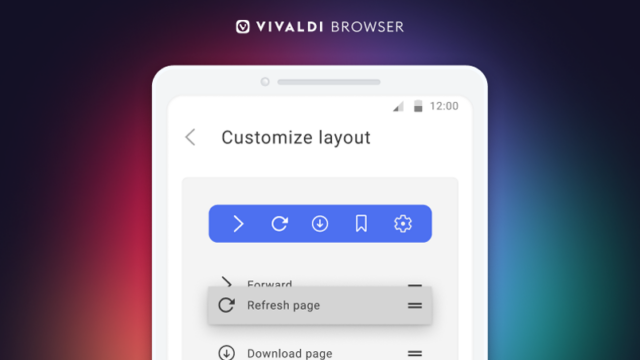 December 14, 2022
The new Vivaldi 5.6 on Android offers a customizable menu bar, more secure logins with Hardware Key Authentication, and new options to improve navigation. Now available on Android, Chromebooks, tablets, and in cars.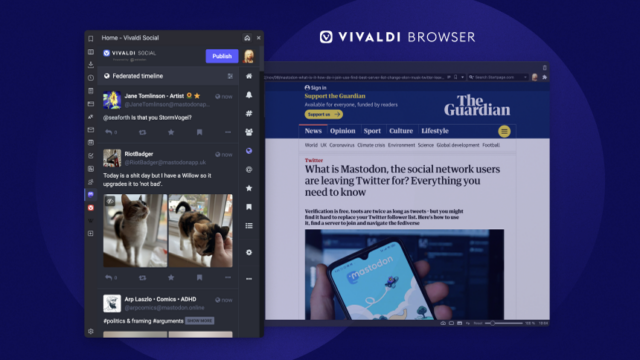 December 7, 2022
Vivaldi recently became the first browser to have its own Mastodon instance, Vivaldi Social. Now, the new version on the desktop is the first to integrate Mastodon into the browser itself, along with the ability to pin tab groups and other UI improvements.
Get notified about new press releases
Sign up to our newsletter and be the first to know about new releases and media events.