Press Releases
December 3, 2020
Vivaldi 3.5, the new version on Android gets WebRTC leak protection and auto-clear of browsing data on exit. Also updates its built-in features Notes and Bookmarks.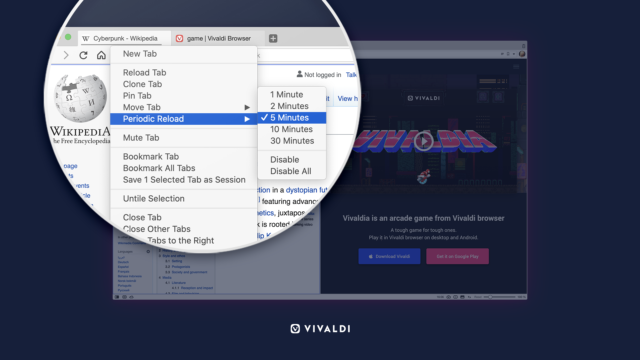 October 9, 2020
The new version Vivaldi 3.4 steps it up with configurable context menus, automatic reloading of pages on desktop, and improved Speed Dial layout on Android. Also introduces Vivaldia, the real 80s arcade-style game, on both platforms.
Get notified about new press releases
Sign up to our newsletter and be the first to know about new releases and media events.