Vivaldi Calendar
beta
No toolbox is complete without a Calendar. So we built one in. Vivaldi Calendar is a flexible and deeply integrated way to manage events in your browser.
Download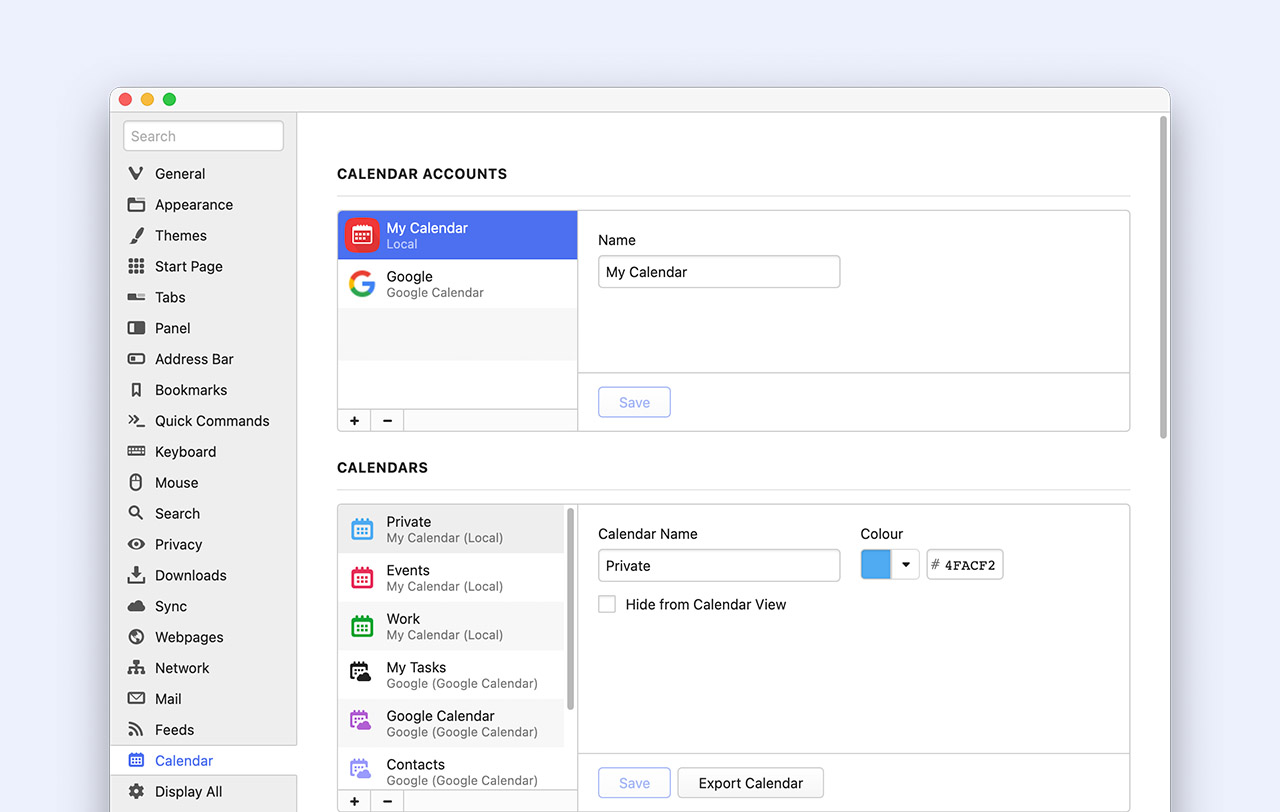 Private or Shared
You decide whether you want to keep your calendar on one computer only, or use calendars stored online, like Google Calendar.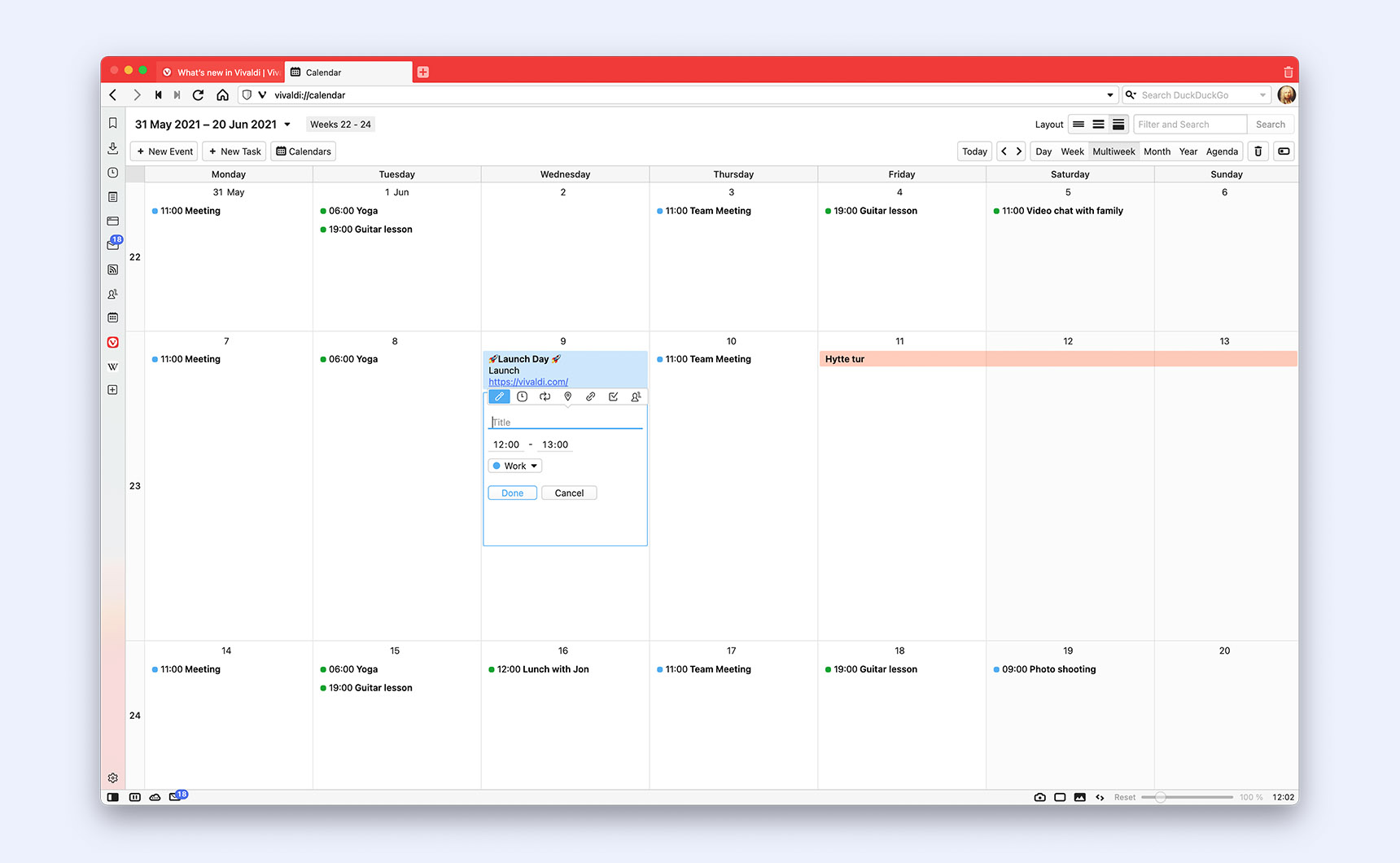 Inline or pop-out
Create events in seconds without hiding other parts of your calendar while you do it using the Inline Editor. A pop-out editor is also doable with a quick trip to your Settings.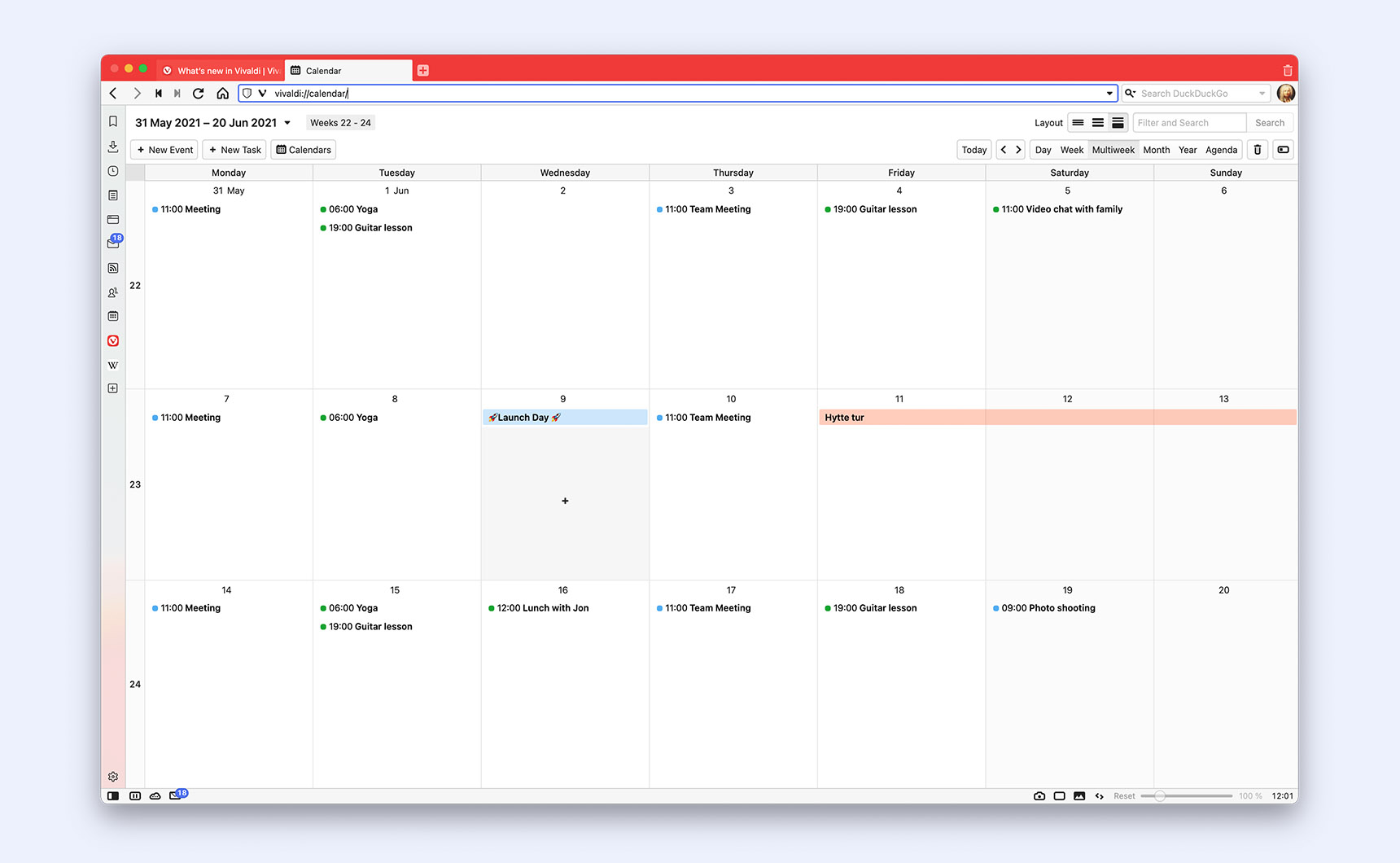 Flexible grid
Vivaldi Calendar's grid expands as needed to fit every event's details. Time slots will adjust to fit the events you add and everything stays visible. You won't find this anywhere else.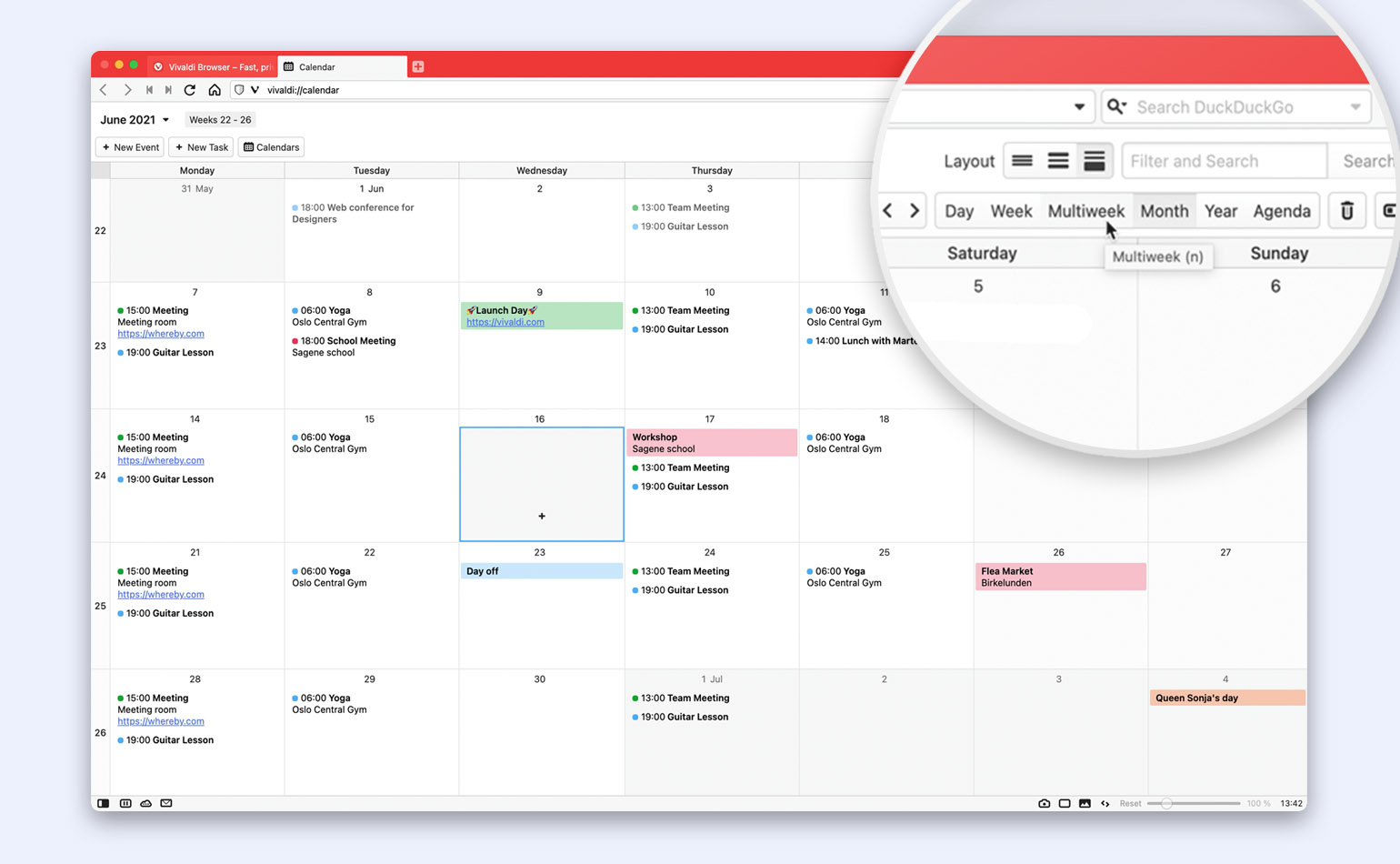 Details, details
Choose from Minimal, Full or Compact views to adjust how much detail you want to show for each event in your overview.
Keyboard accessible
Extensive keyboard support lets you manage events without ever touching your mouse. Use Keyboard Shortcuts to quickly change views.
Deep integration
Being built-in has its benefits. Send or respond to event invites in Vivaldi Mail with no fuss. Add events to Vivaldi Calendar with a right-click on any web page to bring up the editor and attach a link.
Task Management
A simple task manager is built-in letting you add tasks to Calendar and see an overview in the Agenda View grouped by date. Just tick the box for "is a Task" on any event you create.
Use the Calendar Panel for quick access while you browse to manage events and stay on schedule throughout the day.
Privacy first
Making Vivaldi is our job. How you use it is none of our business. We don't track or profile you. We don't see what you put in your Calendar or track how you use it. And we don't sell your data to third parties.
Check out our privacy policy below to hear more about what we don't do.
Read more
Not just a Calendar, my friend
Vivaldi's integrated tools put you in control of your data and your workflow. Check out the other things we've built into the browser to help you get more done.