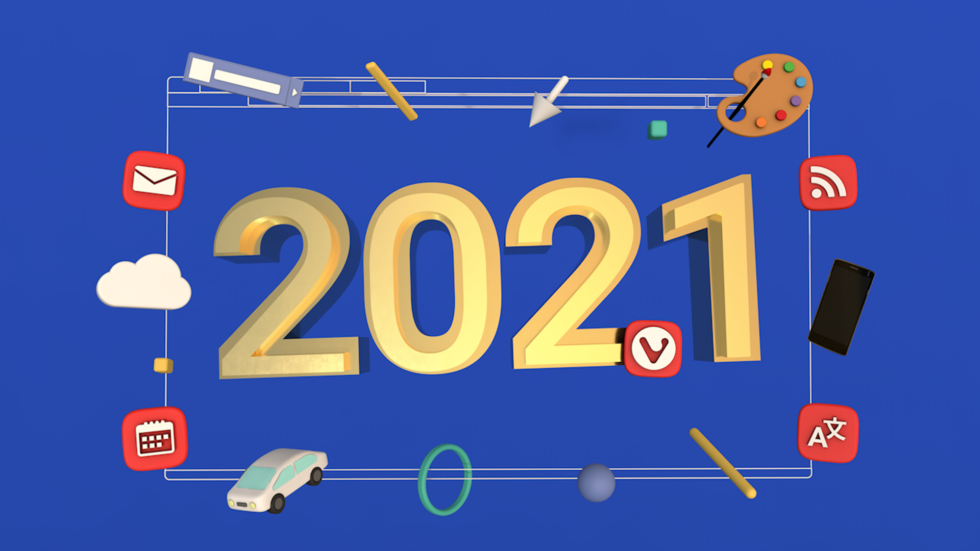 Read this article in Deutsch, Español, Pусский.
Just like that, 2021 is almost behind us. It's as if the year has disappeared in a sort of whirlwind, even as we continue dodging the waves of the COVID pandemic.
I'm typically an optimist and encourage positive thinking in all aspects of my life. But, in the ongoing worldwide crisis we're experiencing, it will take more than positive thinking to pull through and emerge stronger. It will take cooperation, goodwill, and hard work.
Closer to home, these qualities have been ably shown by the Vivaldi team, community, volunteers, translators, ambassadors, Sopranos, as they have gelled and worked together. It's certainly very encouraging and incredibly satisfying.
We're standing in new and intriguing territory, when it comes to the possibilities for developing our products and services in 2022 and beyond. Before we welcome 2022, let's take a moment to reflect on all that we have done and shared together, reaching new heights with your support.
2021: Doubling down on innovation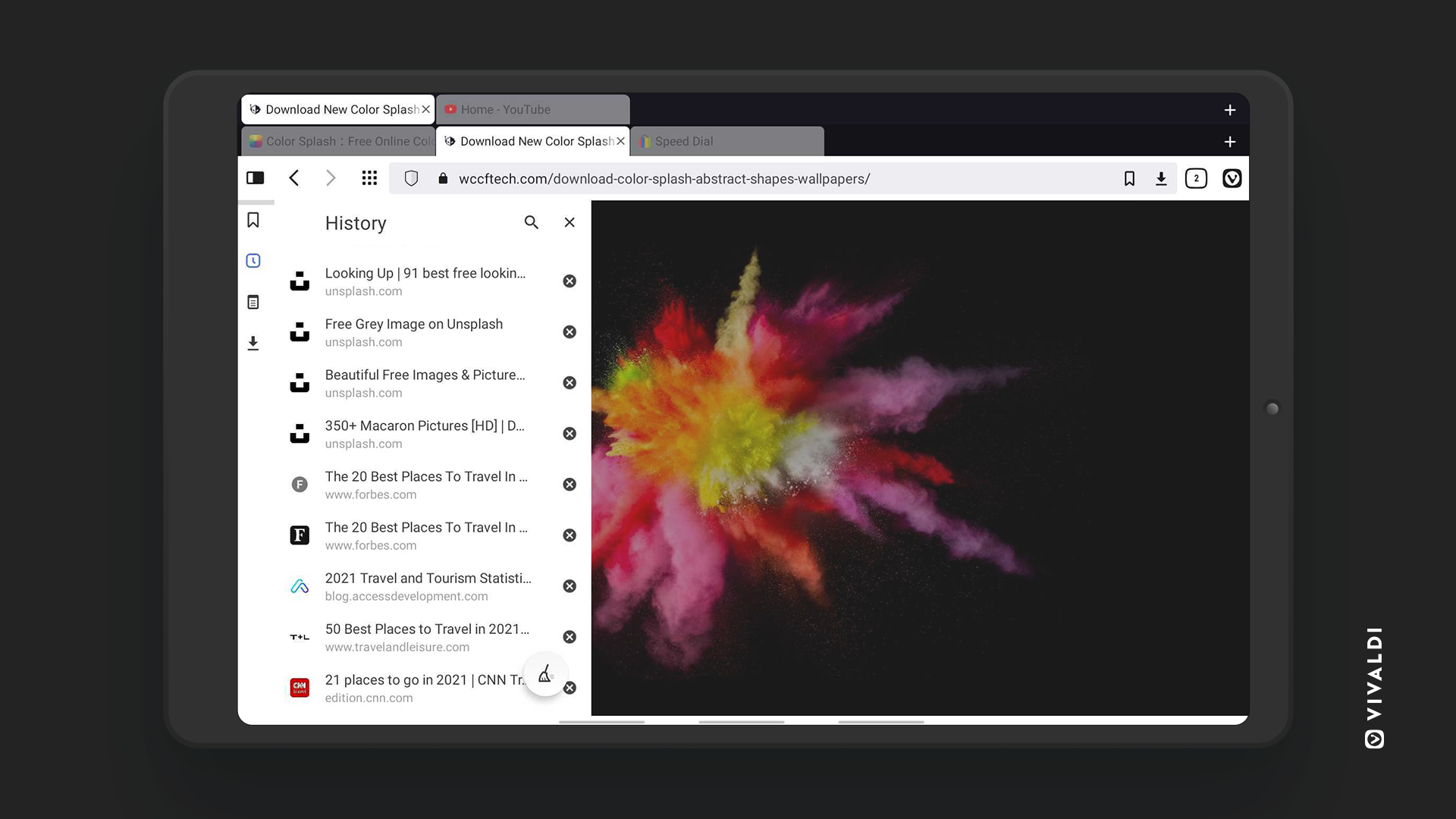 We kickstarted the year by bringing Two-level Tab Stacks (double, no trouble) for an innovative way to send off your tab chaos. Recently, Android got the double Tab bar, which got a positive welcome.
We didn't stop there. We gave you even more ways to manage your tabs by adding Accordion Tabs. We provided a number of solutions for improving your browsing experience, including a way to disable those frequent, annoying cookie dialogs. And the debut of Command Chains brought out the imagination and inner geek in many of you.
Our new, improved Themes, which can now be shared, sparked an amazingly creative response. We crossed the milestone of over 1000 themes uploaded by you in just a week. We also introduced you to the Translate Panel, another unique feather in our cap, helping you to break through language barriers even faster.
A real sense of pace and energy built up during the first half of the year, accelerating our development from there. We doubled down in giving you more options to break away from Big Tech. In a single release, we unleashed Vivaldi Translate, a trustworthy alternative to other translation tools, and the beta versions of Vivaldi Mail, Calendar, and Feed Reader. Glimmers of a life online that doesn't have to be dominated by a few technology behemoths. We hope that we get you the first non-beta version in the new year so that you can continue to free yourself from the clutches of companies that do not take your privacy as a priority.
We made Vivaldi faster for you with a lot of changes under the hood. We will continue our efforts to improve in this area. We also added support to more languages, expanding accessibility; after all, the Internet is for everyone.
As we pack more and more functionality under one roof, the power remains in your hands. This is why we let you decide how much Vivaldi you want. From a focused, minimalist experience to building a command center for life online – anything is possible in Vivaldi.
Breaking conventions, we unveiled a new interface for tablets and Chromebooks. Once again, no other browser has gone so far as to make your browsing experience so enjoyable and user-friendly.
This is something Wired has picked up on, praising us after our Vivaldi 4.0 launch by advising their users that "You're Probably Not Using the Web's Best Browser":
Remember when web browsers were useful tools? Remember when you could follow sites you liked, check your email, and see your calendar, all without leaving the browser? Or, I should say, remember when you could do all that without Big Tech feeding your personal data into the yawning maw of surveillance capitalism?

I remember those days because I am still living in them, thanks to a web browser you might not have heard of: Vivaldi.

This week, the team behind the Vivaldi web browser released version 4.0, which seems like an appropriate time for me to tell you that you need to try it out. To riff off Neil Stephenson, Vivaldi outshines all other web browsers "in approximately the same way that the noonday sun does the stars … it is not just bigger and brighter; it simply makes everything else vanish."

Scott Gilbertson, Wired, June 11, 2021.
There is another highlight that we are particularly proud of: our association with Manjaro Linux distribution. Becoming the default browser on their Cinnamon edition has been a gratifying experience. We are excited that more and more Linux folks are embracing us and loving what we are building.
A year of community magic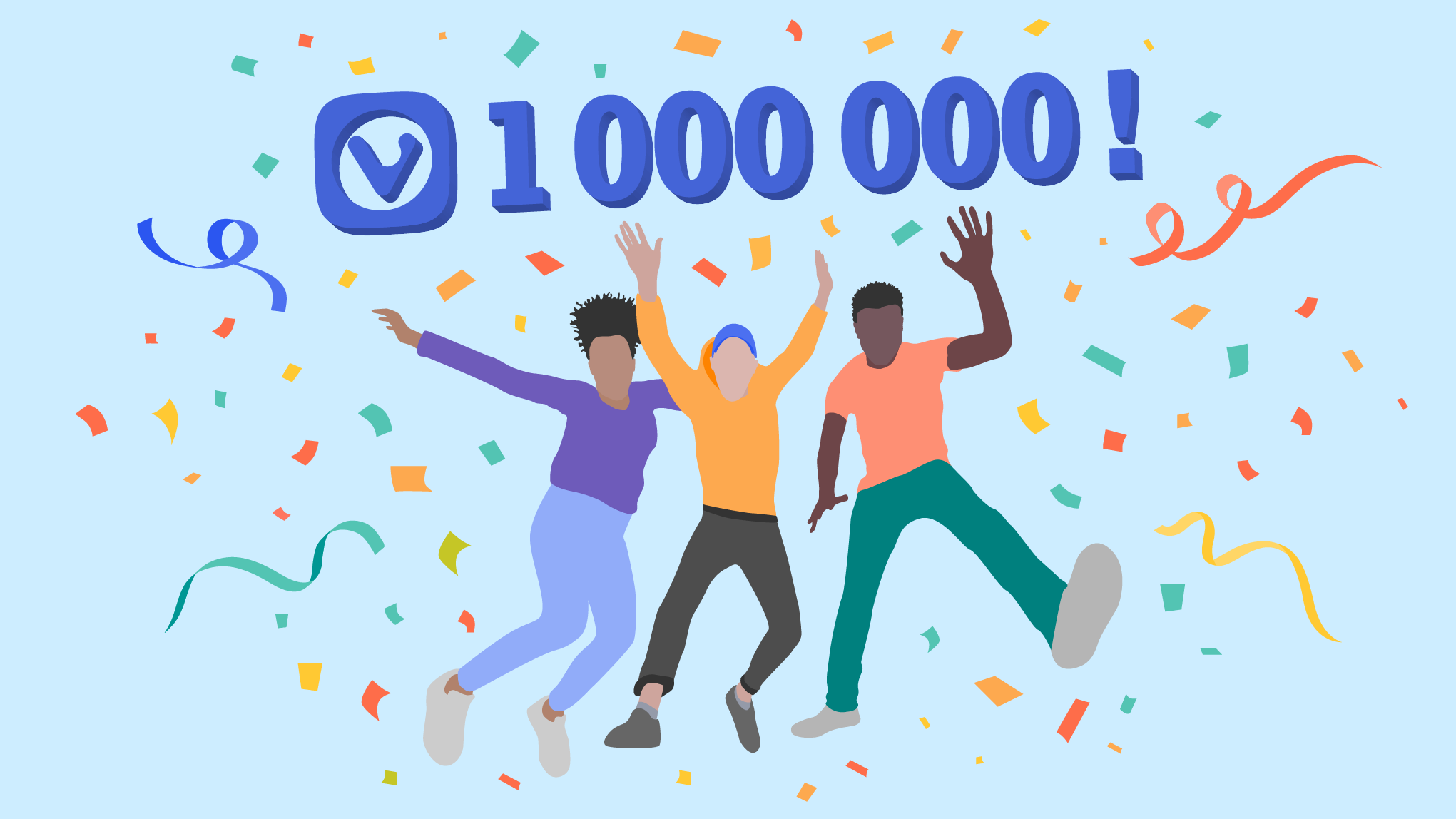 Vivaldi is nothing without our community. While our official team members comprise 24 nationalities, for me, the full team includes all of you, bringing together every nationality across the globe. You have shown faith in us time and time again, pushed us to excel, and our family is now more than a million strong.
I am grateful for the dedication of my team and community to making Vivaldi better. As long as you believe in what we do and stand by us, we will reach even greater heights.
Fuelled by doing the right things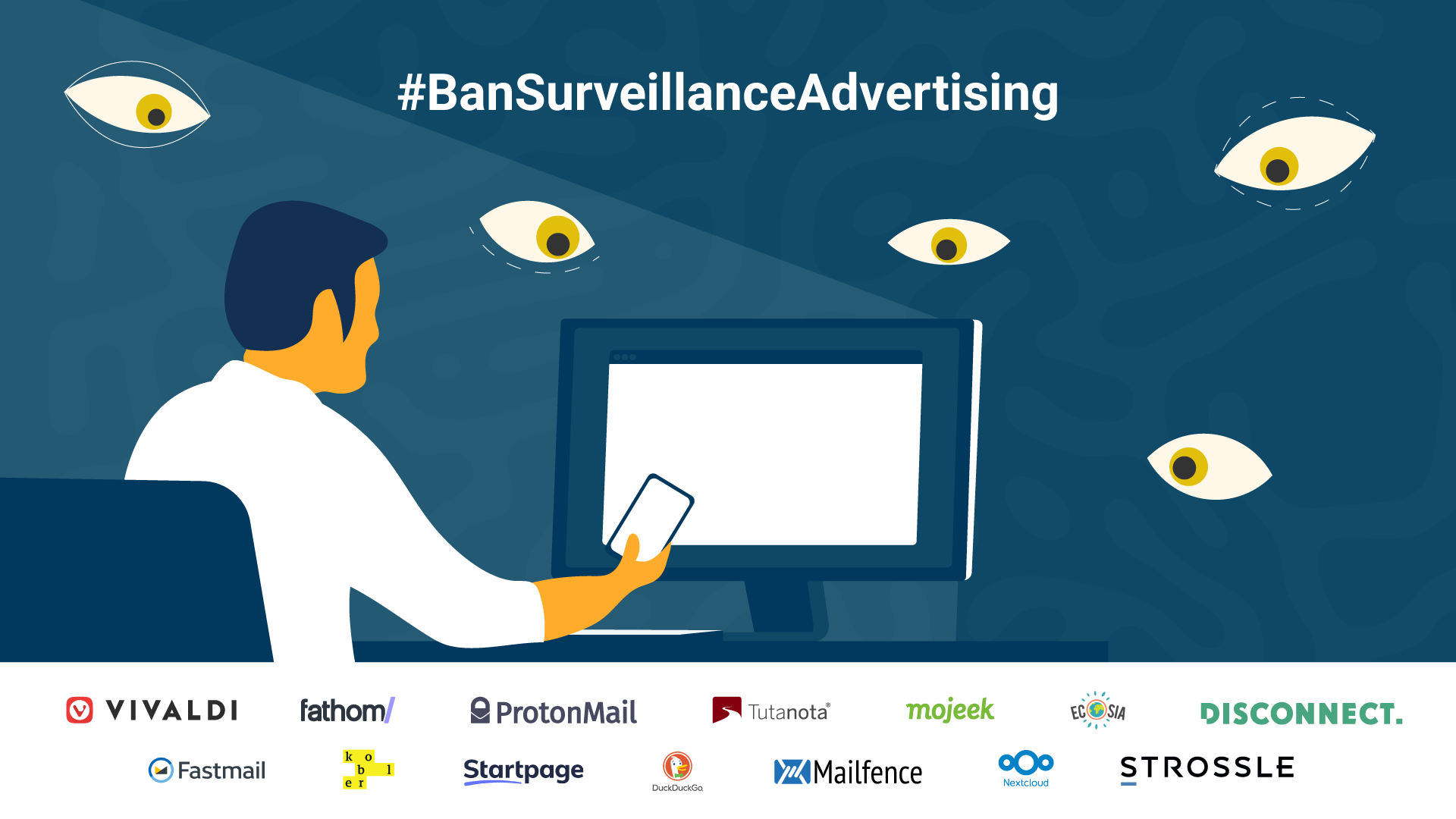 There is no doubt that we have earned our reputation as a trustworthy browser. And maintaining that trust is important to us. While others may cut corners, we have stuck to our mission and values. Our users will always come first.
We rejected Google's FLoC, brought forward Microsoft's continuous shady recommendation tactics, and said no to every privacy-invasive technology and practice. One of the most important steps we took this year was to speak to our US and EU representatives in our quest to ban surveillance-based advertising.
Our open letter to the regulation authorities brought together like-minded companies who envision the internet thriving with equal opportunities. We thank all the companies and partners joining us in this important fight.
The road ahead is to continue the fight for a better internet.
Speaking of 2022, there naturally remains much uncertainty in the wider world whether it is the environment or technology. However, this year has shown us that success can come if we all remain bold, continue to take brave decisions, and be confident.
Charged up, even in cars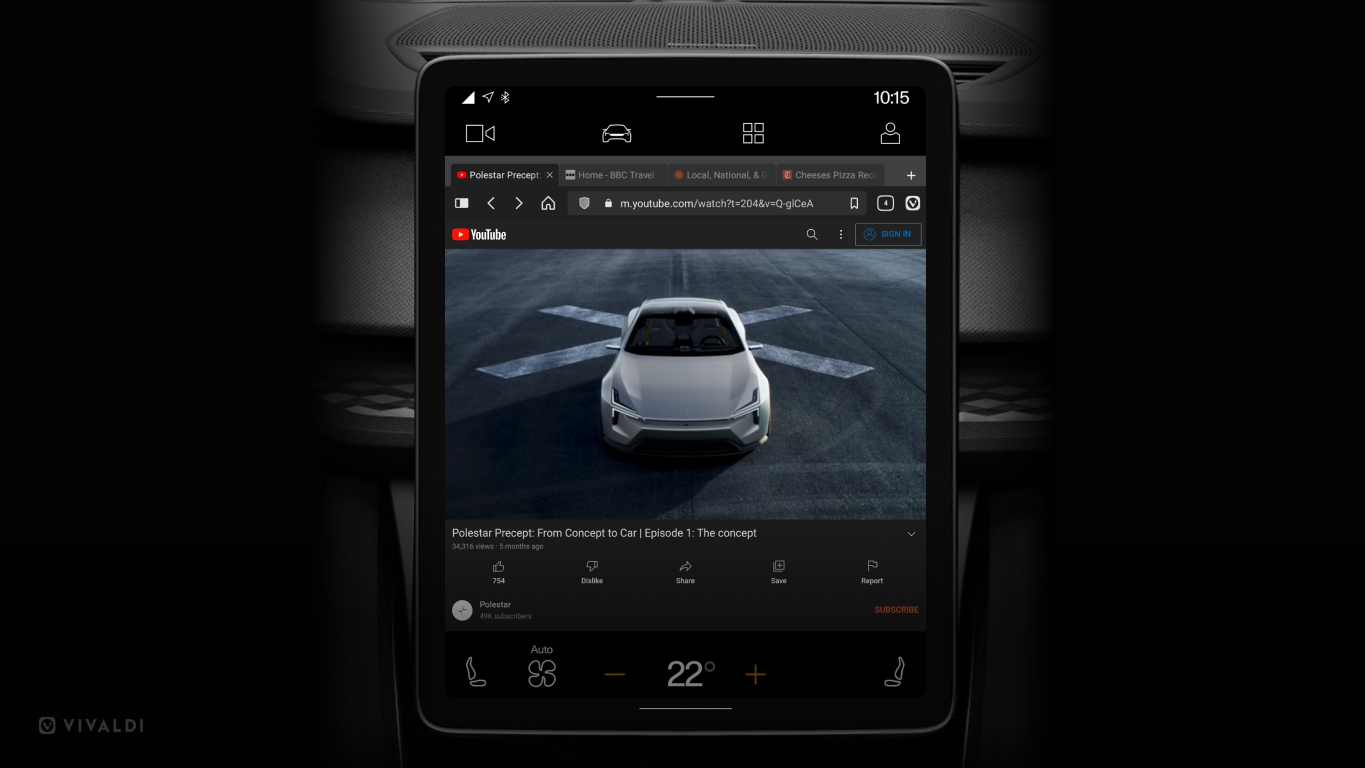 I have always maintained that Vivaldi's greatest attribute is our ability to pull together as a team when the demands placed upon us are at their most challenging. In such situations, we respond better. I count myself very fortunate to have a team that truly is operating at the top of its game.
Our association with Polestar is groundbreaking. Once again, we add a first in the browser space. It is a proud moment to call Vivaldi the first full-scale browser on Android Automotive OS. Whether it's at home, at the office, or on the go, our aim is to deliver a unique, customizable, and privacy-friendly browser experience. And now, Polestar drivers can take that experience on the road.
A changing world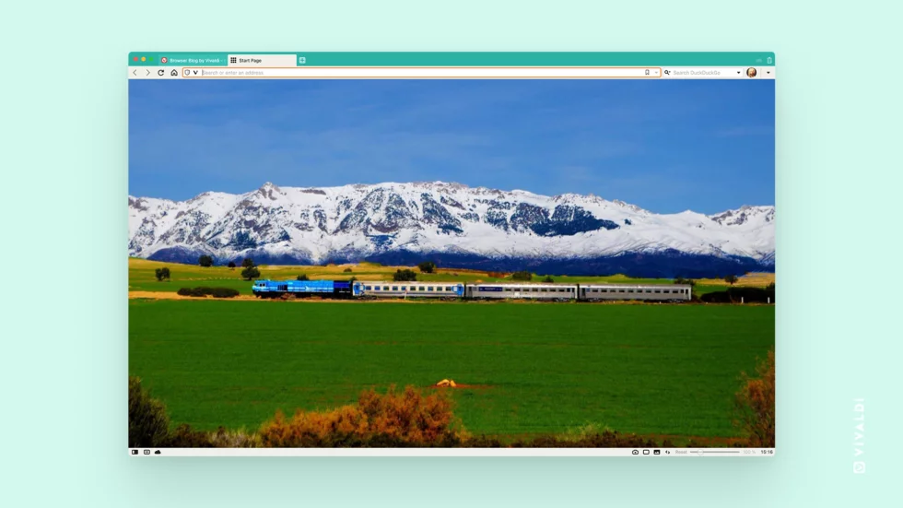 As we approach 2022, I believe it will be about anticipation. While our world will never be the same, and we're still not sure exactly how things will play out, we share a hope, an expectation, for things to get better. Not necessarily "back to normal", but a "new normal" we can live with.
There seems to be a consensus around hybrid home/office work schedules, a more sincere focus on the needs of people and acting on questions of purpose.
There is always the question of how technology is going to be used. And it becomes our responsibility to look ahead with positivity and harness technology as a force for good.
So we persist and push forward. Discovering ways to not only survive – but thrive. This tempered optimism for a post-pandemic recovery will compel people to seek products and experiences that provide a sense of happiness, comfort, and relief.
I believe this desire will extend to your browser choice, as time spent in browsers increases. People will be more open to promises of variety, freedom, movement, and fresh possibilities.
Continued optimism and a belief in the brighter side will define 2022. And we promise that your browser, Vivaldi will always be by your side, reflecting that sentiment.
Until then, I would simply like to take this opportunity on behalf of everyone at Vivaldi, to wish you all a peaceful and enjoyable Christmas and a very happy and healthy New Year.
Thank you – and see you in 2022!