Read this article in Pусский, 日本語.
Great news! We are proud to share that Vivaldi is now the default browser on the Arch-based Linux distribution Manjaro on its Cinnamon edition offering you a fast, reliable, and feature-rich browsing experience.
Cinnamon, one of the most popular Manjaro editions, is a Linux desktop environment that works smoothly with Vivaldi's functionality and design philosophy.
The popular Linux distribution Manjaro is based on Archlinux – a fast, customizable rolling-release system. Manjaro has introduced a layer of stability by handling package updates with a process of evaluation and bug fixing through three branches, with dedicated tools that greatly simplify installation, hardware, and package management, updates, and backups. This brings everyday life with this Linux distribution a level of ease comparable to Windows and Mac.

In our repos, Manjaro always provides the very latest version of Vivaldi, and thanks to direct developer contact we are now also able to include matching default themes for our editions", Co-CEO of Manjaro GmbH & Co. KG, Bernhard Landauer, says.

To give Vivaldi more of the attention it deserves, I decided to include it as the default browser in our popular Cinnamon Community Edition. With its remarkable browsing speed, exceptional customizability and especially the way it values user privacy, Vivaldi for me is a perfect match for Manjaro Linux."
Customization and out-of-the box features for Manjaro Cinnamon users
If you are a Linux user, you're used to tweaking and tuning software to create your own unique experience – and searching for just the right software.
While most browsers let you adjust only basic functionality, Vivaldi Settings give you a level of control not found anywhere else. With Vivaldi's one-of-a-kind comprehensive Tab Management you can escape your tab woes. Create unique workflows with customizable shortcuts, gestures, customizable menus, and Command Chains – especially suited to keyboard-based browsing. Browsing is fast with fully configurable search options and a powerful Bookmark Manager. And you can easily configure browser UI elements such as Toolbar, Status bar, Bookmark bar, and Address bar.
With endless design options and predefined and custom Themes, now also including a 'Manjaro-Cinnamon' theme, you can even set the UI to adapt to the colors of the websites you visit.
Privacy and Security are paramount for Linux
Both Vivaldi and Manjaro appeal to users who value their privacy. This new beginning creates an elegant desktop experience with the browser tightly integrated. We believe that everything that you do in your browser is no one else's business — which is why we never track you, collect your data, or willingly compromise on privacy.
Vivaldi blocks privacy-invasive technologies, keeps your browsing data safe with our end-to-end encrypted Sync, and features a built-in Ad and Tracker Blocker, available on both Android and desktop versions.
The beta versions of Vivaldi Mail with Vivaldi Feed Reader and Vivaldi Calendar on desktop allow you to break away from the locked ecosystems and surveillance-driven practices of huge corporations.
Continuously updated, we build Vivaldi using Chromium, but this is where the similarities with Chrome end. We are completely transparent about where our revenue comes from.
Vivaldi browser on Manjaro Linux
Now that Vivaldi is tightly integrated into the Manjaro Cinnamon desktop, the browser's look and feel have been adapted and developed by Manjaro who are working hard to ensure that Vivaldi fits the requirements and can be trusted by Manjaro's users and community.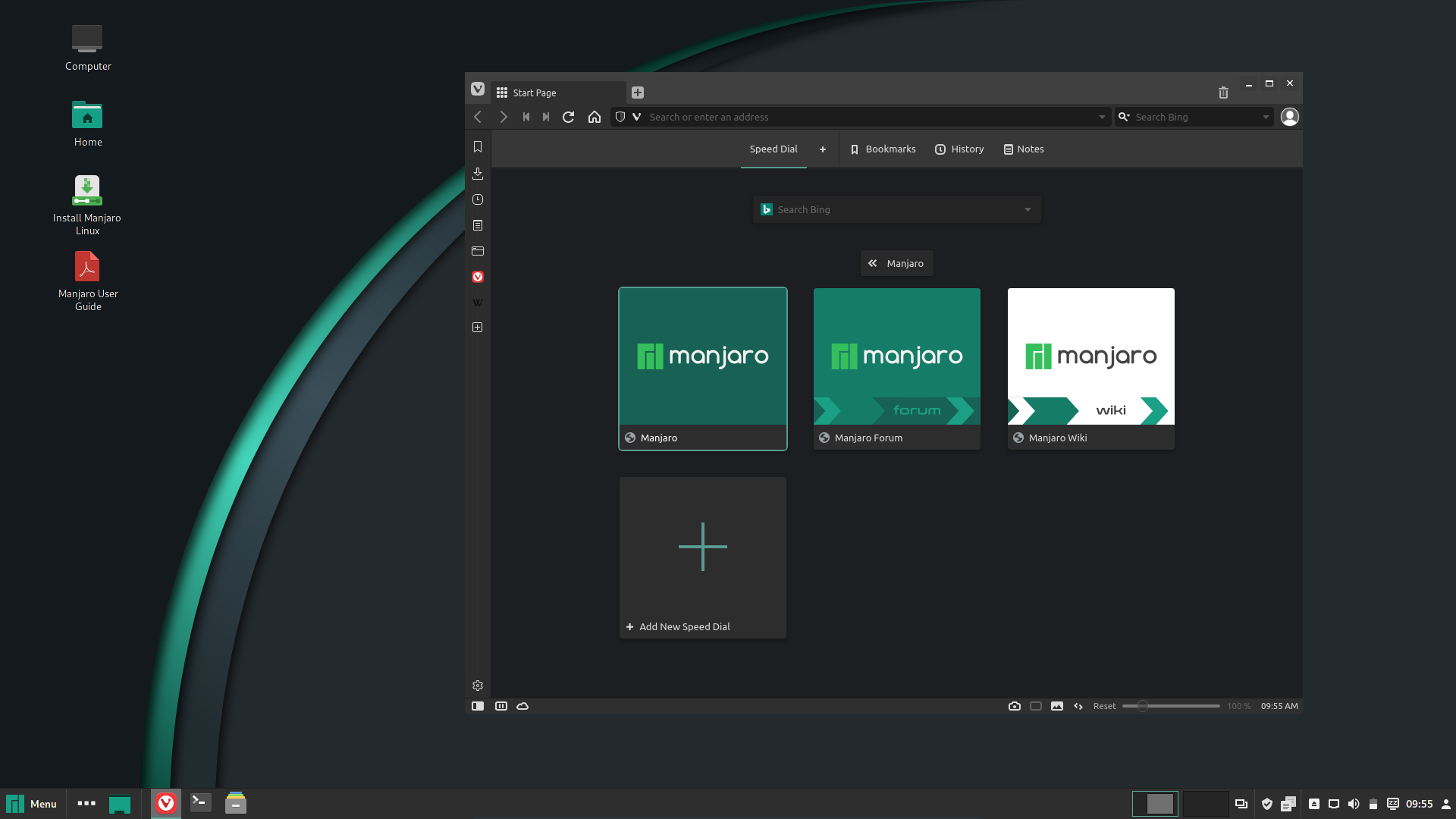 Together, we're watching for any issue or request with regards to the browser. Manjaro also has access to Vivaldi's advanced configurations, so users get the full Vivaldi experience and speed, right there on their Linux desktop.
How do you get Vivaldi on Manjaro Linux?
While Vivaldi will now be found as the default browser on any fresh install of the Cinnamon Edition, it is also available in Manjaro's official repos and installation through the package manager just a click away for all users.
Simple and quick to install, Vivaldi is available in most Linux distributions including Linux-based ARM devices, including the Raspberry Pi.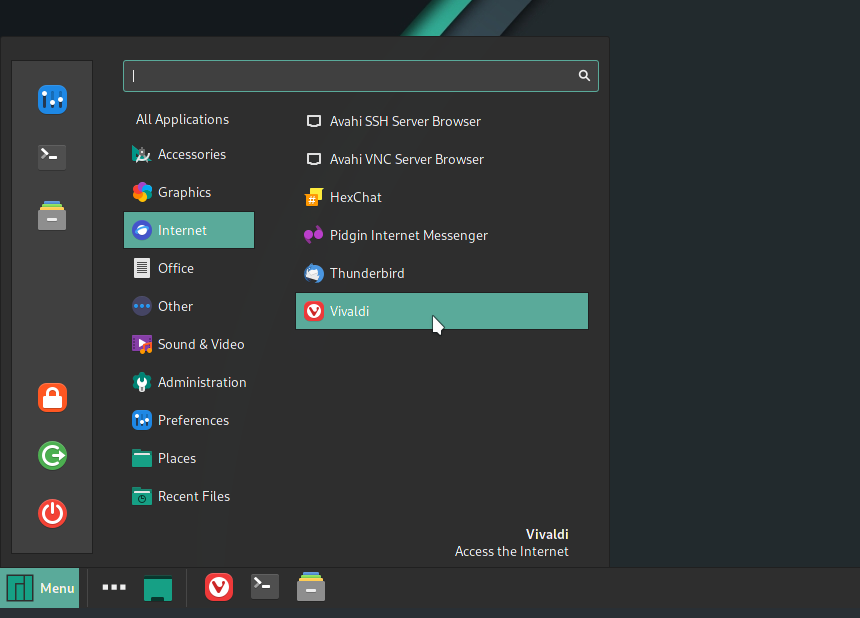 We are extremely delighted that Manjaro has shown such belief and trust in Vivaldi. Similar to Manjaro, Vivaldi has an incredible community of dedicated Linux users who have shown immense faith and support in what we do.
In our experience, people engage and even volunteer when the values of a company are aligned with their own. We hope Manjaro users will enjoy browsing with Vivaldi.