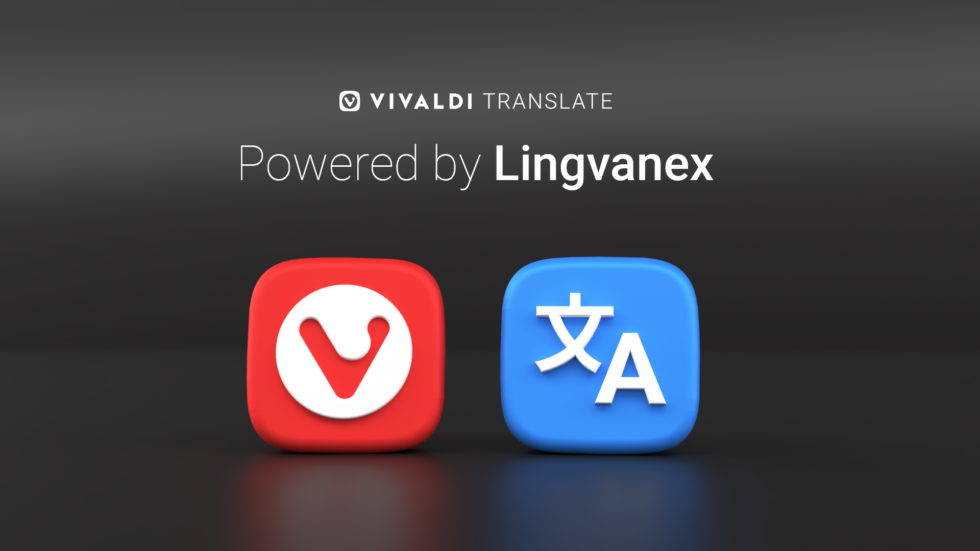 Read this article in 日本語, Pусский.
In an industry that is dominated by tech giants and tracking, there are plenty of ways for small companies to compete and stand up to big corporations. Vivaldi may be one of the little guys, but we are determined to focus on the needs of the user and provide trustworthy alternatives.
And our next target? Privacy-friendly translation, built right into the browser.
Many of us have used translation services from time to time online. But have you ever wondered what happens when you translate web pages or text using services like Google Translate? You may have thought they were private – or at least disappeared when you closed the tab. Nope. Google has access to every piece of text that you've translated. And they have been able to get away with it for years, since users haven't had many reliable options.
Until now. Vivaldi 4.0 introduces Vivaldi Translate – a built-in translation feature, powered by our terrific partner Lingvanex.
This new translation feature, built right into the browser, will help you read translated pages in your preferred languages — safely and securely.
Watch this video interview with the Vivaldi team to learn more about what makes Vivaldi Translate special.
Why did you decide to build Vivaldi Translate into the browser?
Our goal with Vivaldi is to give you a browser that solves your problems without requiring a load of add-ons. Instead, we want to give you your most vital features, right out of the box.
If we think it'll be useful, we build the features in. We have an array of built-in features for Vivaldi on desktop and Vivaldi on Android including:
Session / Tab management

Notes

Ad and Tracker blocker

Screenshot tool, Capture

Sync
So, adding a built-in translation tool was only natural.
Why would someone want to try Vivaldi Translate?
The great thing about the web is that it lets people from all over the world share information and ideas. But that information is sometimes in a language you might not understand. The goal of the Vivaldi Translate feature is to provide a way for you to translate a page's text when it is not in the same language you have configured Vivaldi in or is in a language you don't understand.
What makes Vivaldi Translate different from other translation services?
Vivaldi Translate is trustworthy. While there are many translation tools offered by tech giants like Google or Microsoft, a growing movement of people worldwide is looking for reliable, functional alternatives. The translation engine provided by Lingvanex is hosted on Vivaldi servers in Iceland. There are no third-party servers involved, which means you can translate with the confidence of knowing you are safe from "prying eyes".
Vivaldi Translate allows you to bridge language barriers, without requiring you to share what you translate with third-parties who just want to profit off your data. We do not track you. Period.
Why did Vivaldi choose to partner with Lingvanex on this feature?
We needed a partner and a service we could trust. Lingvanex has helped millions of users break the language barrier without compromising security and privacy. Lingvanex offers high-quality, secure machine translation for text, voice, documents, and websites for companies and individuals in the form of Cloud API, local server or applications.
While starting with a healthy set of languages for Vivaldi Translate, our goal is to work toward expanding the set of available translation languages, based on what languages Lingvanex has on offer.
Through this partnership, we not only seek to bring you a useful service, but also to further encourage you to protect your privacy online.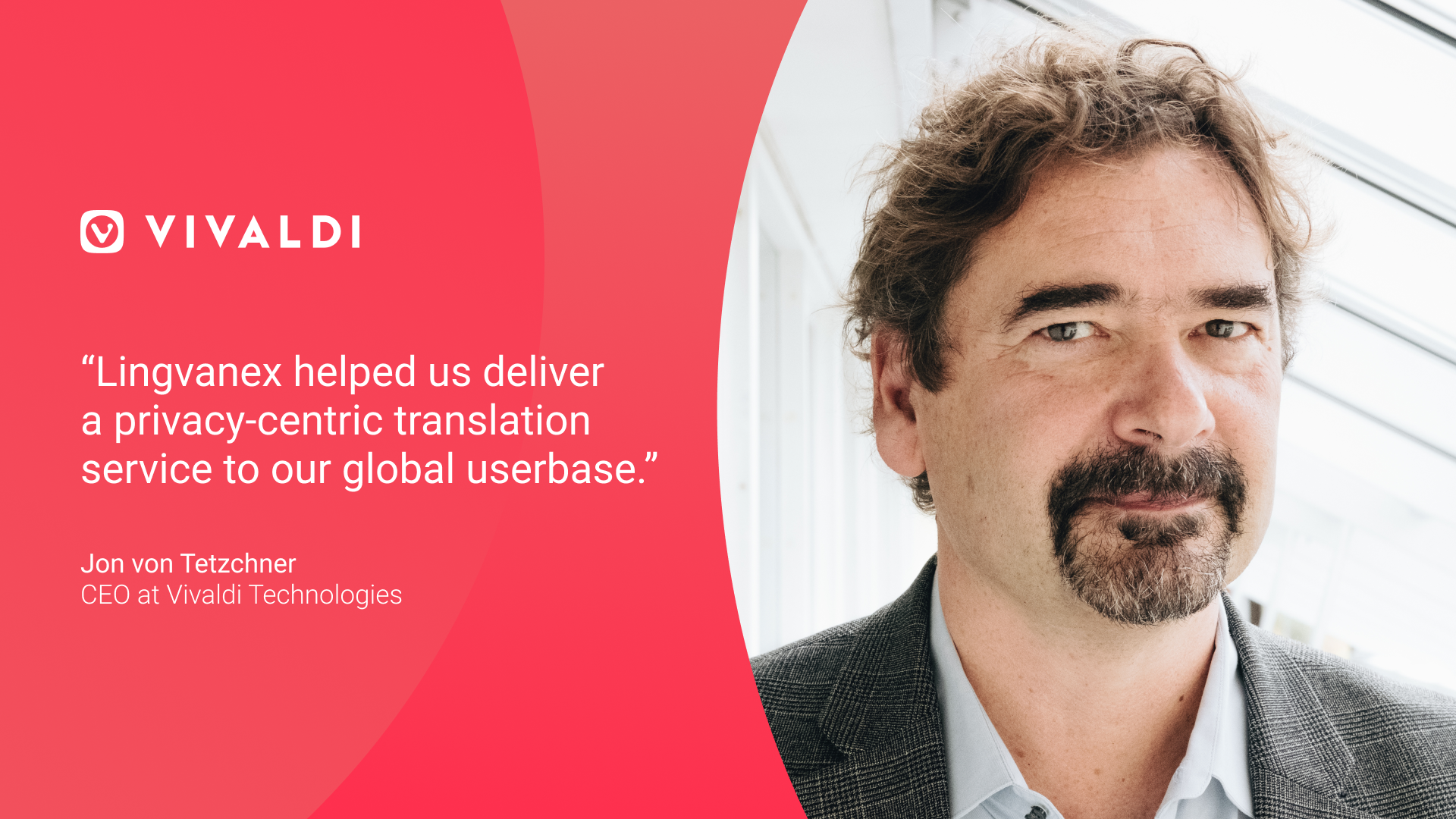 Can you tell me more about Lingvanex?
10 years ago the founder of Lingvanex, Alexei Rudak was working as a software engineer, when quit to pursue his own projects.
He enjoyed and excelled at making mobile applications, but wasn't sure where to focus. So he began by making fundamentally different apps (games, music, art, health, lifestyle, languages) to test the market.
The translation niche turned out to be most promising, so he pursued it and began to have serious success. Until his business grew so successful, the cost of paid Google Translate API grew prohibitively expensive. When he offered what he considered a fair price, Google quoted him a figure 10 times higher. And without access to Google's API, his translation app wouldn't work.
Not one to quit easily, Alexei instead decided to create his own translation engine, which uses neural networks to create human-life machine translation. (For Alexei's detailed account of the long road to building a new translator without leaning on Google, please see his piece on Medium.)
After several years of research in computational linguistics, including building their own neural network, Lingvanex's hard work began to pay off. Their applications work across multiple platforms, so it is easy to integrate into existing workflows, websites and apps. Overall they have about 25 million application downloads and hundreds of thousands of users monthly.
So I guess you could say Vivaldi met Lingvanex at just the right time.
How do you use Vivaldi Translate to translate while browsing?
You can translate a full page from any supported language to the language of your OS with one click or choose another language from the drop-down, or even customize the translation by using these Options:
Always translate – always translate the current language
Never translate – never translate the current language.
Never translate this site – never be asked about translation on that particular site again
Offer to translate pages – disables the automatic translation of pages and pop-ups that show automatically. The button remains in the address field to reverse the action.
Is Vivaldi Translate available for Vivaldi on Android? Or just desktop?
It is available on both! Vivaldi Translate is a rare feature in mobile browsers as most do not offer a translation feature and if they do, your translation activities aren't private
On Vivaldi on Android, the translation feature offers the same functionality as on desktop.
To translate a page on Vivaldi on Android, open the Vivaldi Menu and select Translate. (You'll find additional options at the bottom of the screen, just above the bottom toolbar.) For translation settings go to the Vivaldi menu > Settings > General > Language settings.
How do I get Vivaldi Translate?
Getting Vivaldi Translate is easy! Just download Vivaldi 4.0 on Windows, Mac and Linux computers, mobile phones and tablets running Android 5 or higher, and on up-to-date Chromebooks. Get it now.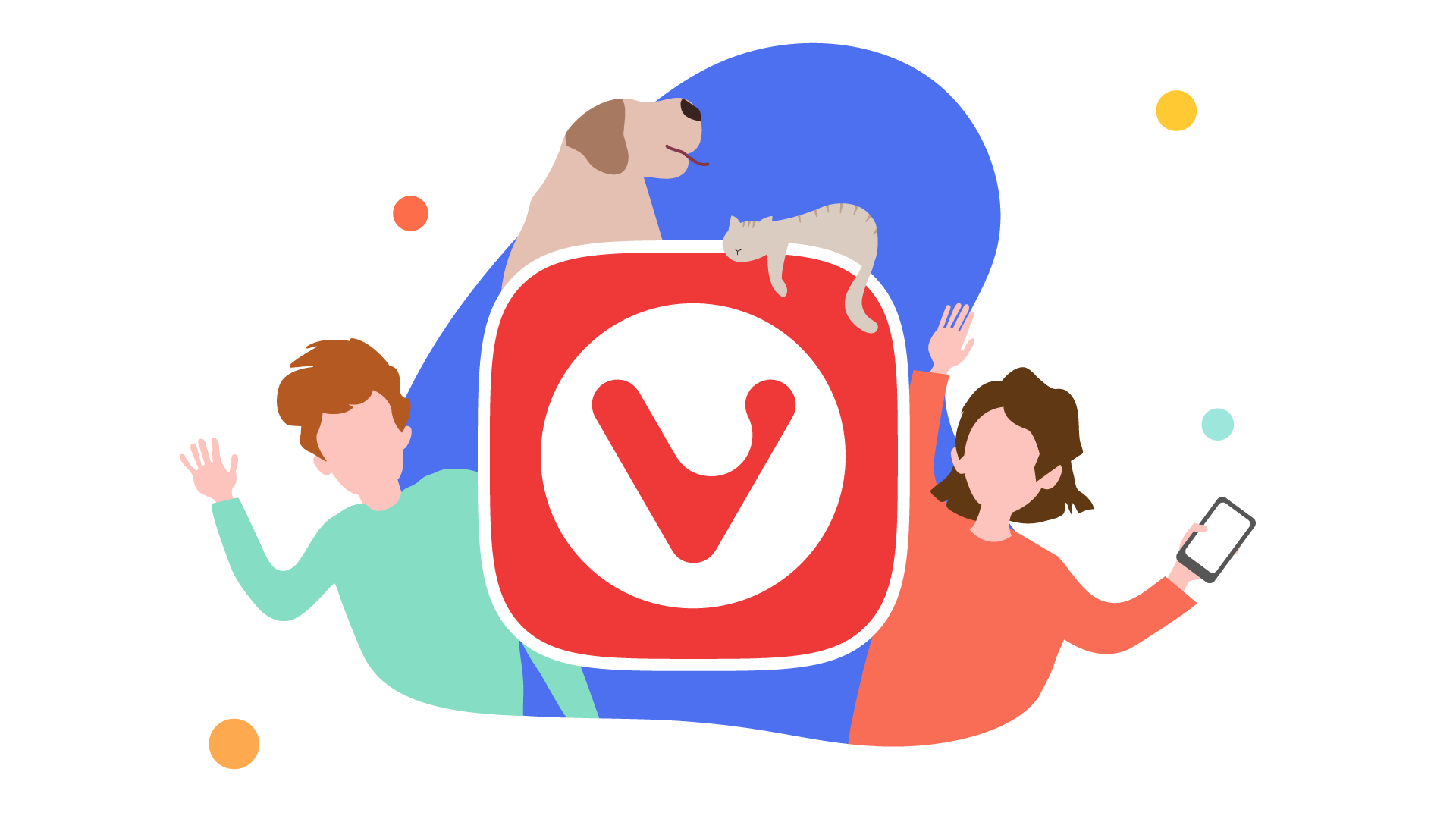 Taking Vivaldi to the next level
We appreciate every bit of help we get from Vivaldi fans. From spreading the word to helping us test, read on for seven things you can do to help Vivaldi grow.
---
---