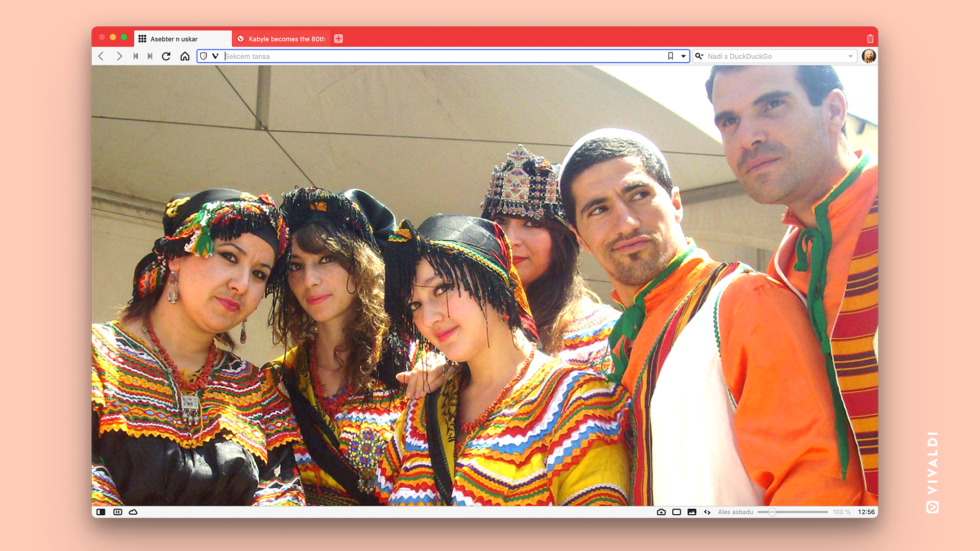 OSLO, Norway – April 8th, 2021: The web must be more accessible to people wherever they live and whatever language they speak. Breaking language barriers, the Vivaldi browser now supports the Kabyle language as its 80th language available on Windows, macOS, and Linux computers and notebooks.
Spoken widely in Algeria, France, and North America, especially in Canada, Kabyle speakers can browse with Vivaldi's rich features and use the web on their own terms, easily and privately.
More than 10 million people speak the Kabyle language worldwide. Browser companies should bear the responsibility for allowing people to access the web. This language is not supported by most browsers, including Google Chrome. Vivaldi, only second to Firefox, now supports the Kabyle language and provides speed, usability, and regular security upgrades.
We believe that our job is to adapt to the needs of every user. We provide a lot of flexibility in the browser and that includes supporting as many languages as possible. With great support from users, we are able to integrate many languages in Vivaldi", Vivaldi CEO Jon von Tetzchner says.

I am proud that we now support the Kabyle language. People take great pride in their language and want it supported, so we have a common goal." 
Vivaldi, truly international. Working together with users across the globe.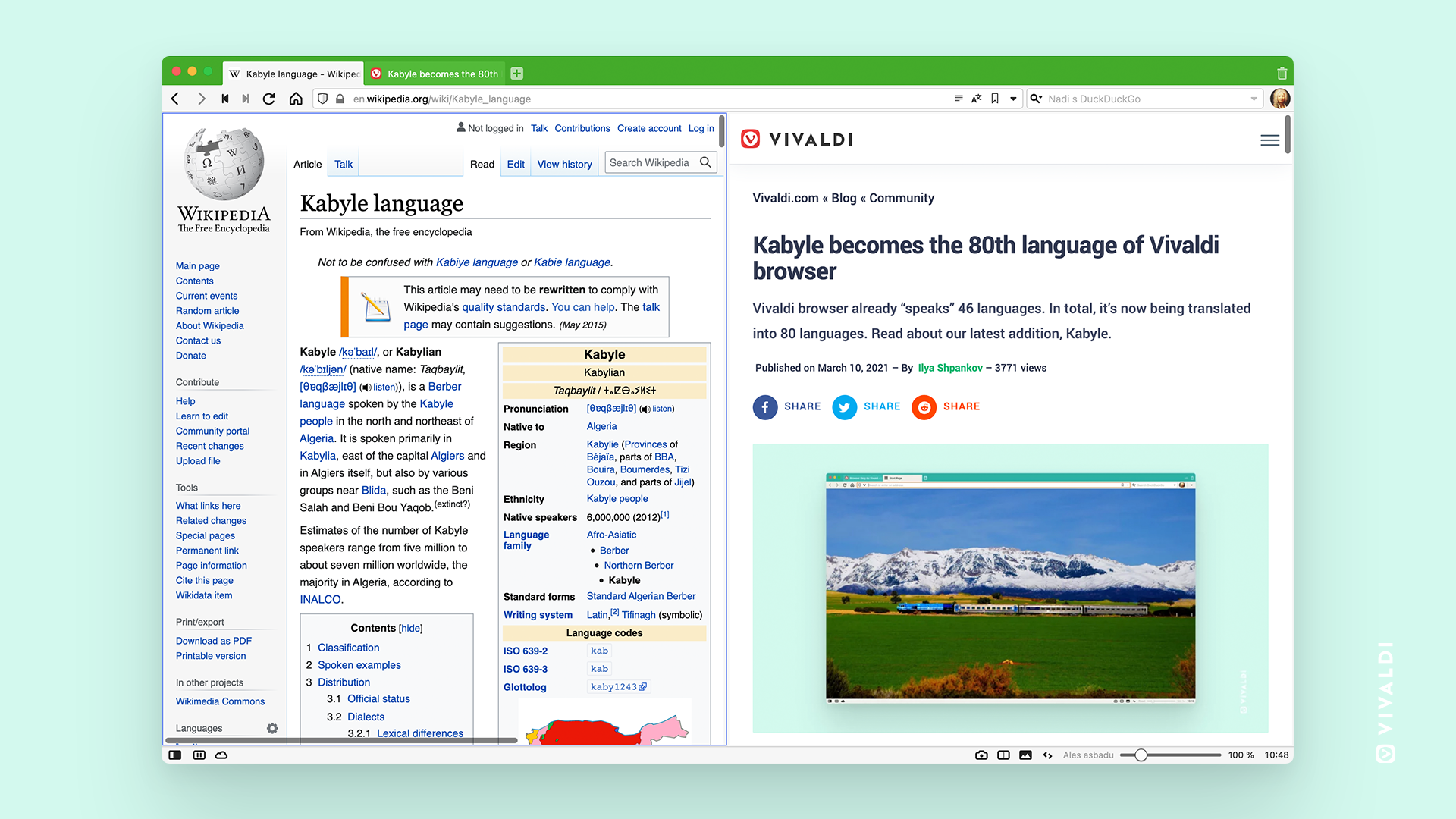 At the moment, 120 volunteers from several dozen countries help with the translation of Vivaldi. It is thanks to them that Vivaldi "speaks" 80 languages. Together with dedicated translators in Kabyle, Vivaldi now has embarked on its 80th language.
Together with Vivaldi, our team of volunteers is giving back to our community by preserving our language. They can now browse the web with Vivaldi – a browser that is fully customizable, safe, and convenient," says Slimane Selyan Amiri, Head of the Kabyle translation team.

We are thankful to Vivaldi and our strong team of translators for this integration or else preserving a not-so-widely spoken language runs the risk of getting doomed in the digital domain. We are also looking forward to getting the language support for Vivaldi on Android soon."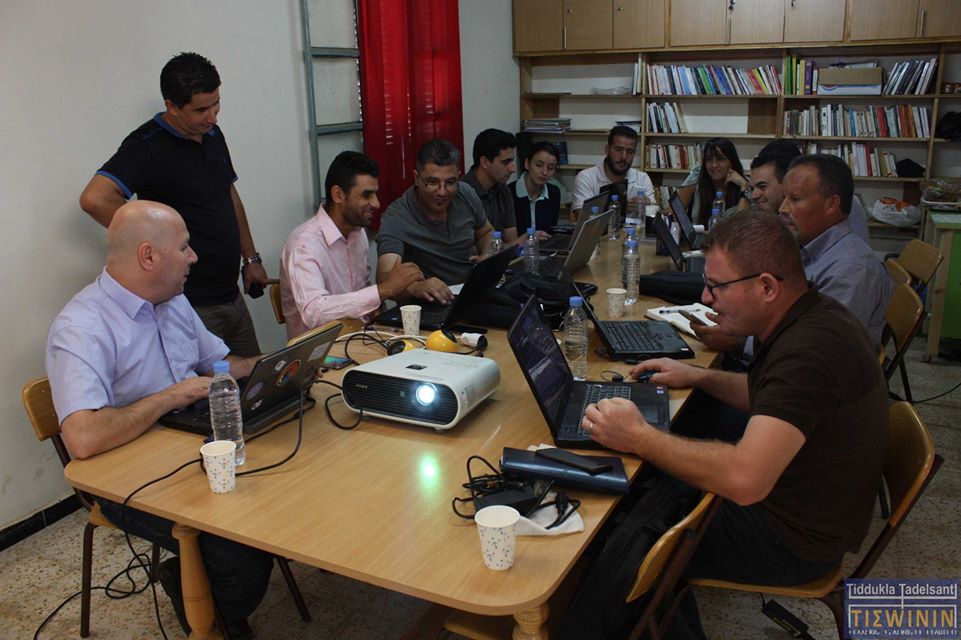 Vivaldi smiles in your language. How to browse in your language?
Installing Vivaldi for the first time? Here's a step-by-step guide that can help people browse in any of their preferred languages:
https://help.vivaldi.com/services/account/change-language/.
Vivaldi, more than just a browser
The Vivaldi browser offers more features than any other modern browser. Here are the highlights of the browser:
Powerful Tab Management – Ability to group (stack) in two-level, auto-stack, rename, tile (split-screen view of tabs), search in addition to pin, drag, mute, hibernate.
Smarter Browsing – Side Panel (Web Panel) with easy access to bookmarks, downloads, tree-style access to tabs, notes, browsing history, and websites of the user's choice.
Raise the Productivity Bar – Built-in functionality such as the screenshot Capture tool, Notes, Image Properties, Calculator, Vivaldi Clock, Break Mode, Pop-Out Video.
Effortless Navigation – Keyboard Shortcuts and Mouse Gestures for quick browser commands and powerful History overview that lets users explore their browsing patterns, backed by statistics and visual clues.
Unique and Customizable Interface – Change the browser's look with Themes, Speed Dials, Adjustable Zoom levels, Clutter-free Reader View, Toolbar and Menu Customization.
Privacy is paramount – Protection from web trackers built-in. Encrypted data syncing across computers and Android devices including Bookmarks, Speed-Dials, saved passwords and autofill information, History, and uniquely, Notes.
Going mobile – Browse on Android devices, including tablets and Chromebooks.