A lightweight Chrome alternative that doesn't track you
Vivaldi is a fast, ultra customizable web browser – like Chrome on steroids. But it prioritizes your privacy – not our own profits.
Available for Windows, macOS, Android, and Linux.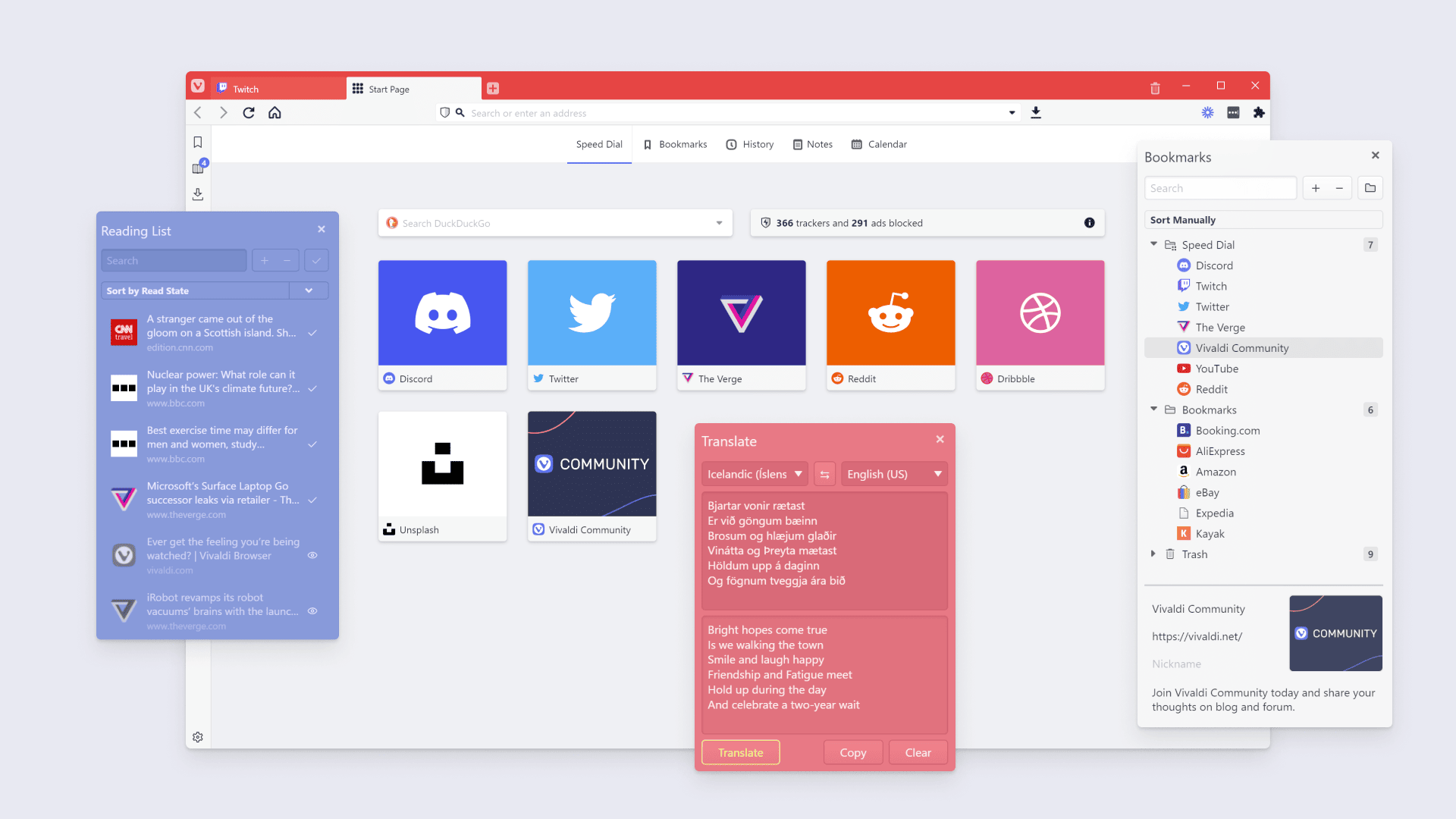 Super swift, intuitive, & feature-packed
Unlike Chrome, Vivaldi has built-in options and features, so you have the power to mix and match settings as you wish.
Multi-level tab stacks
Drag and drop tabs into new stacks, rename them, or even open multiple tab stacks in split-screen! An intuitive way to sort through hundreds of tabs.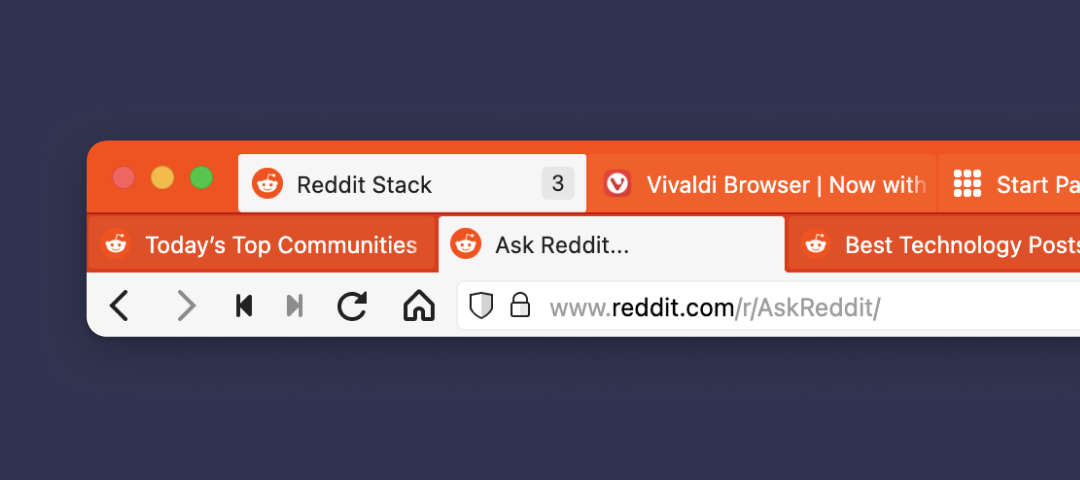 Unlimited tabs in split-screen
With the Tab Tiling feature, you can see more than one page at a time — great for comparing prices or watching multiple Twitch streams!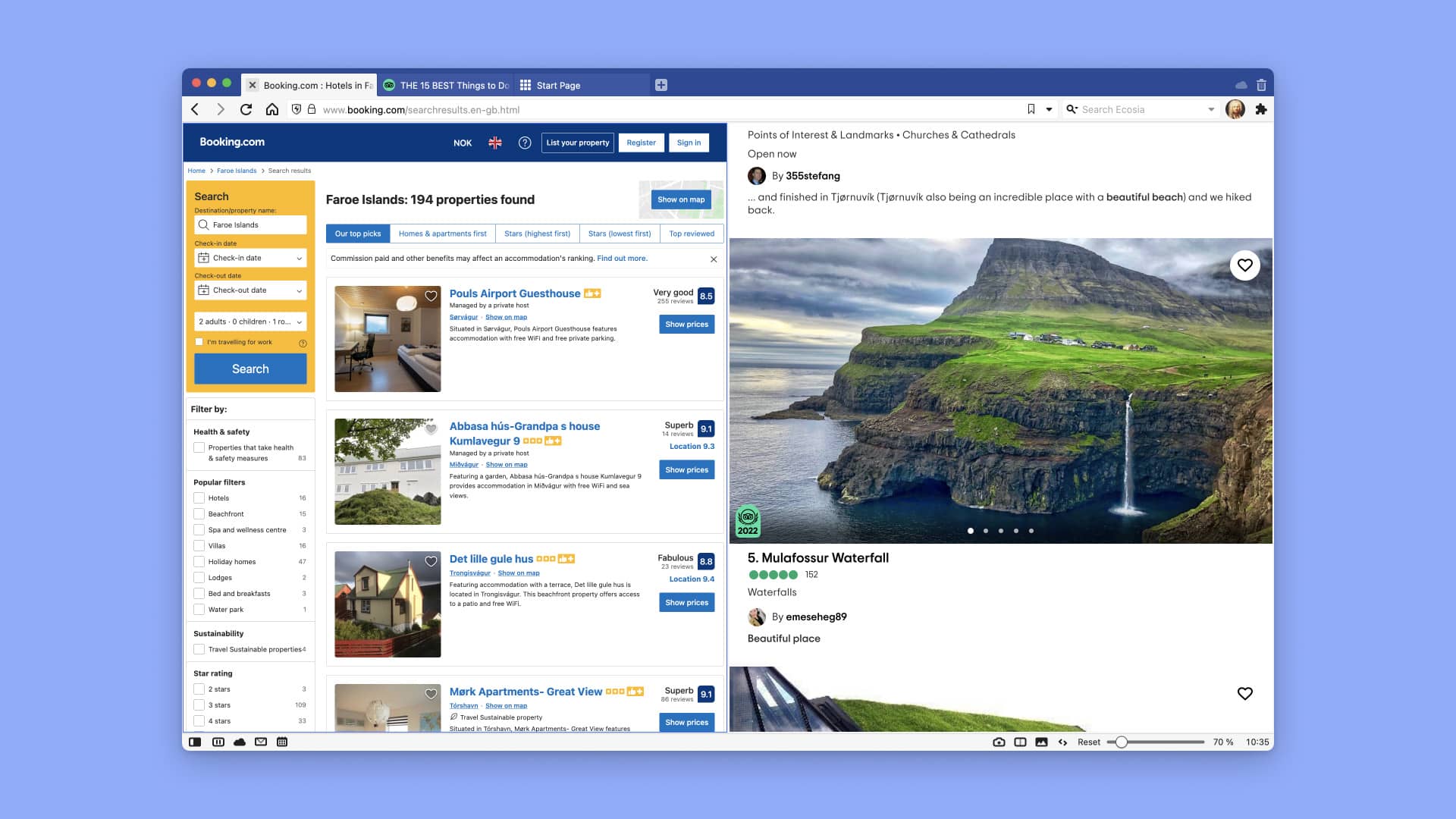 Smart resource management
Our customizable UI and advanced features give you the power to speed through your online tasks and manage tabs like a pro.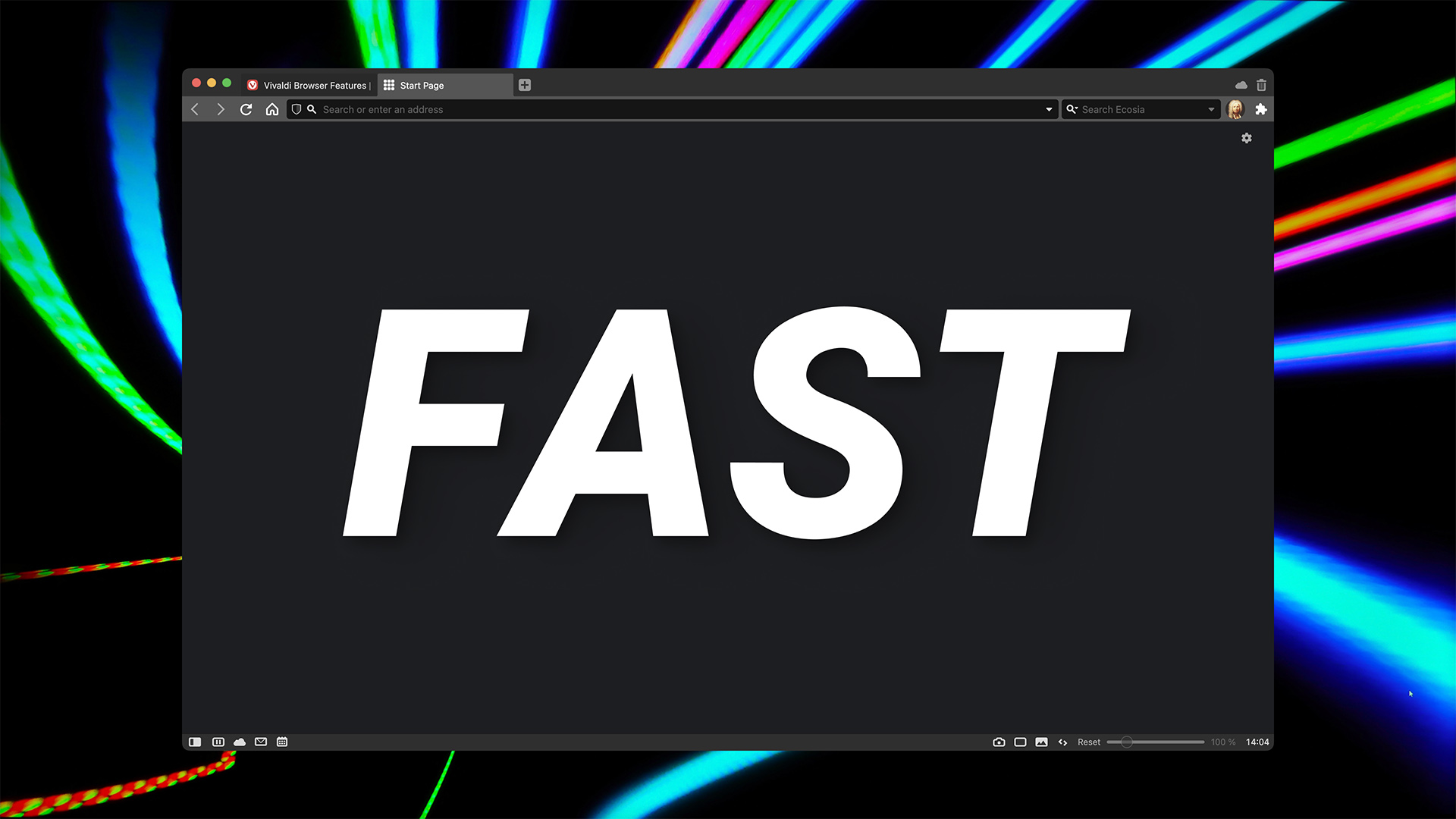 Full extension support
Vivaldi comes with so many features built in that you may find you no longer need your favorite extensions. But just in case, it's easy to install extensions from the Chrome store.
Ditch Big Tech. For *Privacy*
Unlike Chrome, Vivaldi browser puts your privacy first. We have no idea who you are or what sites you visit (in fact we find tracking users creepy).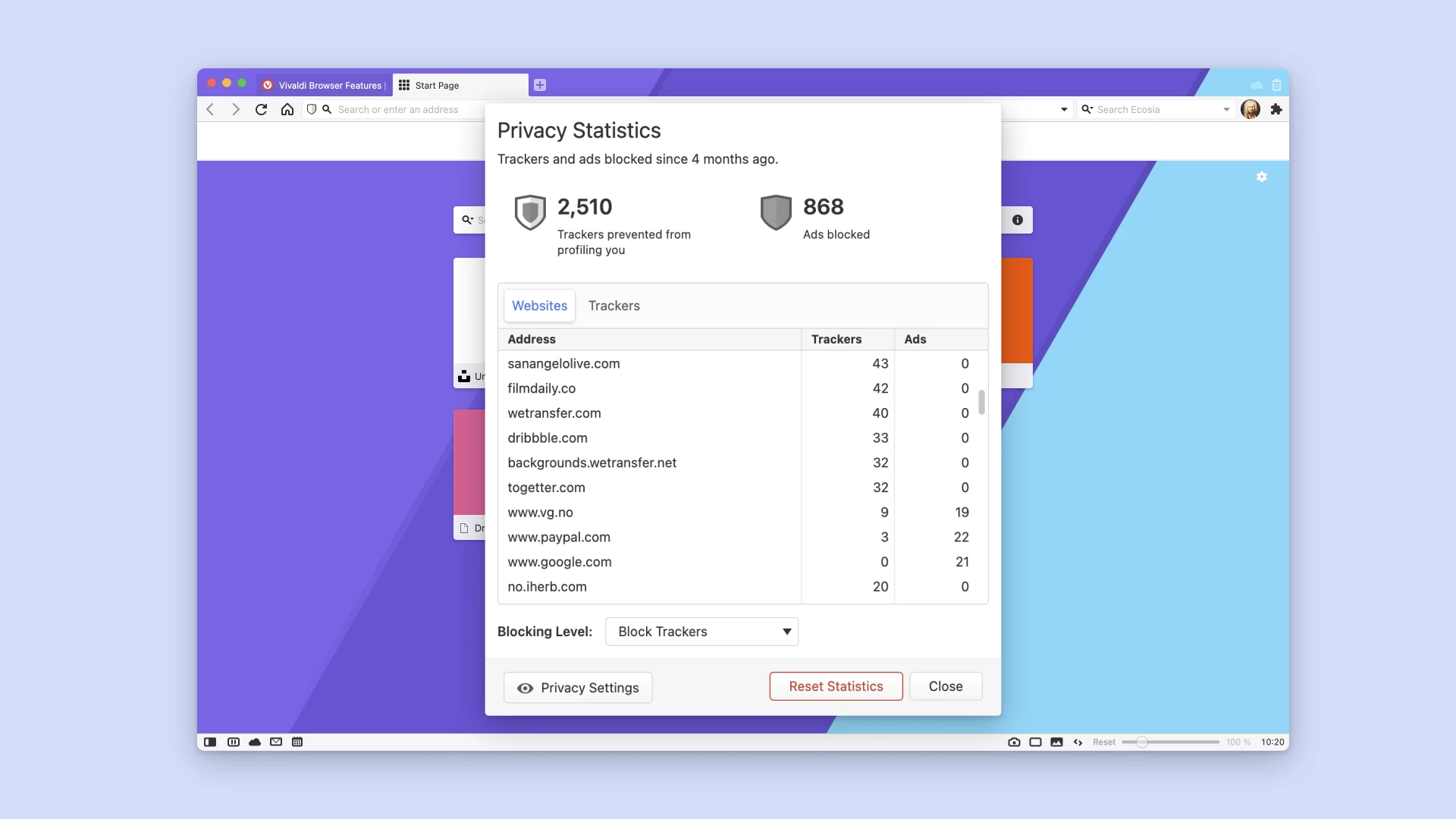 Full support

Partial support

No support
Vivaldi vs. Chrome

Productivity
Two-level tab stacks
Unlimited tab groups
Unlimited tabs in split-screen
Custom tab bar placement
Custom address bar placement
Periodic tab reload
Save tabs for later
Custom macros
Custom mouse gestures
Custom keyboard shortcuts
Built-in focus timer & productivity clock
Custom apps & sites in the browser sidebar
Universal browser search
Manual tab hibernation (RAM saver)
Break mode
Built-in note editor
Built-in mail
Built-in calendar
Custom Speed Dials on Start Page
Privacy
Built-in ad blocker
Protection from trackers
Custom blocking lists
Secure sync with encryption key
Detailed privacy statistics
No tracking & profiling of user behavior
Will never, ever sell your data
Built-in features
In-browser screenshot tool
Private full-page translate tool
Pop-out video on any website
Custom shareable themes
Editable toolbars
Compatible with Chromium extensions
Set up custom search engines
Modify the look of pages with Page Actions
Built-in reader mode
Visual history with statistics
Bookmarks manager
Image details inspector
On/off image animation
On/off image load
Trusted by millions of users
Having no external investors gives us the freedom to listen to our users and, together with them, build the browser they deserve.
2,400,000+
Users worldwide
1,000,000+
Community members
See Vivaldi in action
Wondering how Vivaldi is better than Google Chrome? Our vision is simple – you should be in control of how your browser looks, feels, and works.
Switching from Chrome to Vivaldi is quick, easy, and fun.
Browse on the go. Wherever you go
On phones, tablets, and computers, Vivaldi syncs all of your open tabs, so you can pick up where you left off on any device.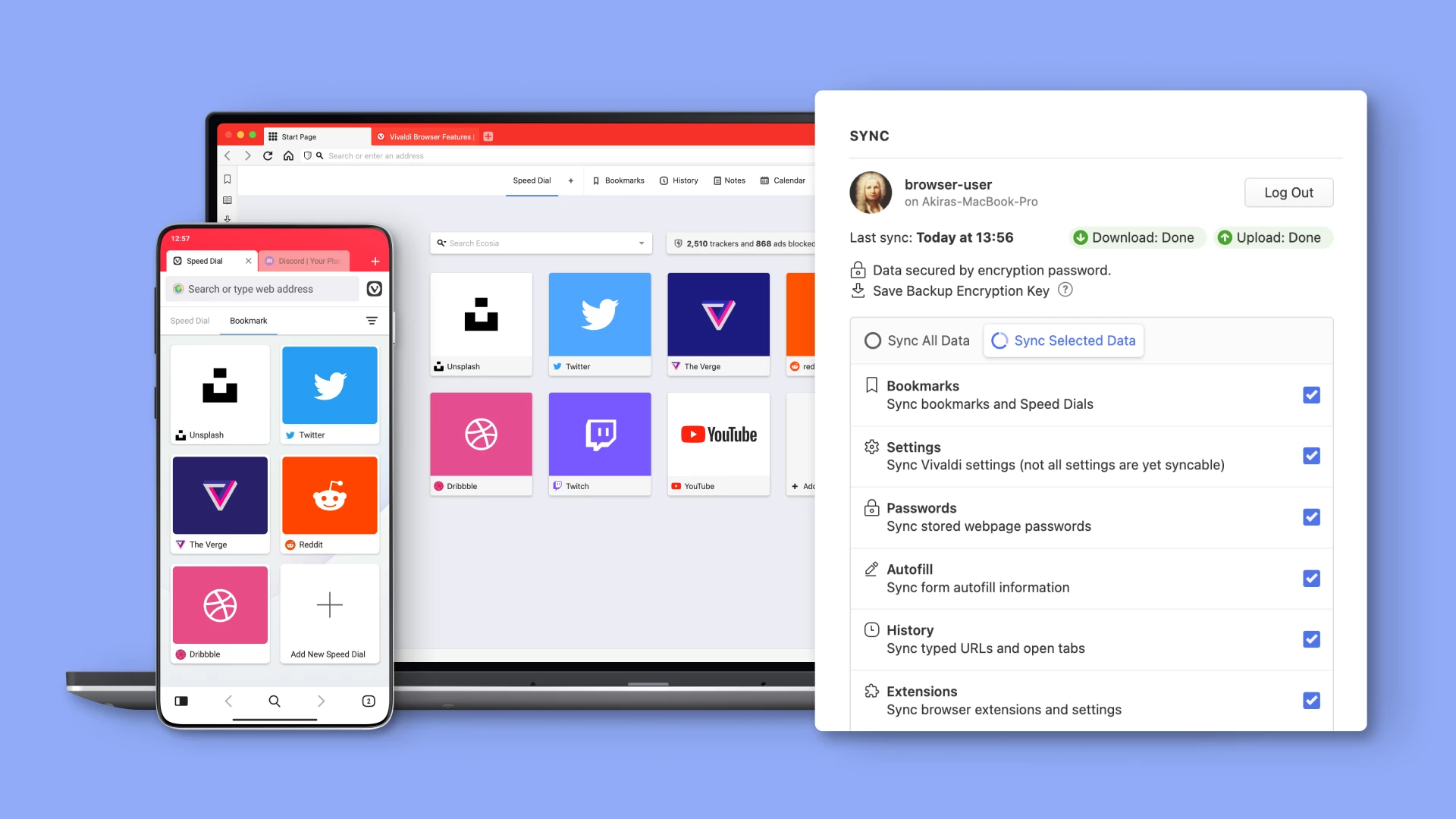 Adapts to you
Every setting is yours to tweak with custom themes and advanced setting options.
Speed, speed, speed!
We constantly update Vivaldi to maximize your browsing speed — even if you have hundreds of open tabs.
Real privacy
Vivaldi tracks none of your behavior. And we do our best to block others too.
Why Google Chrome users are making the switch to Vivaldi
Here are three more reasons from power users on why they've chosen Vivaldi as their primary web browser.
Frequently Asked Questions
What is a browser anyway?
You are using a browser right now to browse this page. It's the thing that helps you go to web pages, see videos and play online. Geddit?
Why do I need a second browser when I already have one?
Fair question, but consider this: Research shows that people who use alternative browsers perform better and are less likely to be absent from work.
Where's the music? I thought Vivaldi was a composer.
True, Antonio Vivaldi was a composer. We're relatively confident that if he were alive today he would have used Vivaldi as his default browser on all his devices. Chances are, he would have been an EDM DJ, though (a very scary thought).
What's the most useless part of the Vivaldi browser?
Well… maybe the exit button. We don't understand why anyone would ever exit Vivaldi.
Why aren't you selling all my personal data to the highest bidder?
Do you like being subconsciously manipulated into doing things you wouldn't have done otherwise? No, you say! That's what we thought and that's why we don't partake in such activities. Here's what we do instead.