A lightweight Chrome alternative that doesn't track you
Vivaldi is a fast, ultra customizable web browser – like Chrome on steroids. But it prioritizes your privacy – not our own profits.
Download Vivaldi
Available for Windows, macOS, Android, and Linux.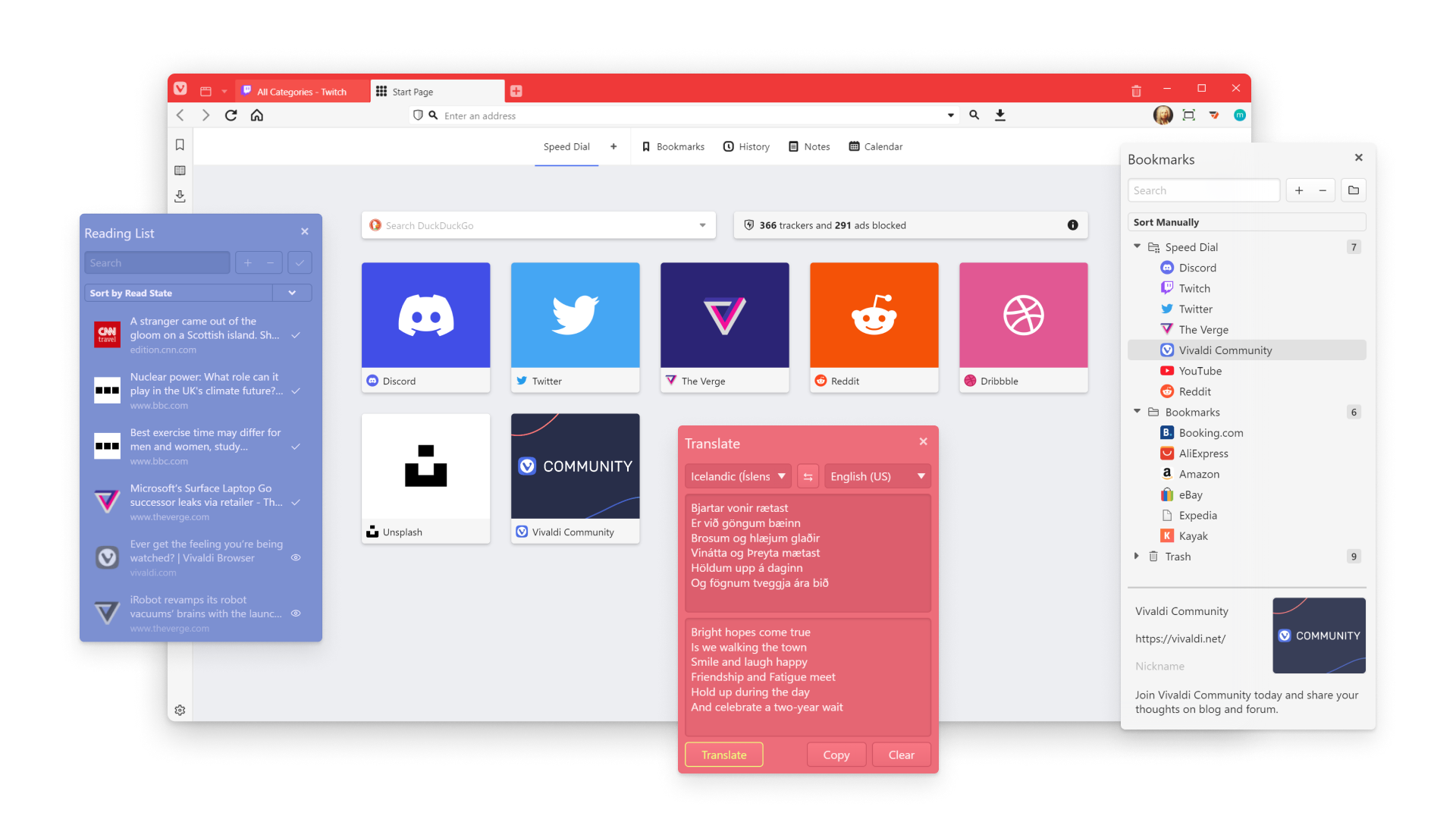 Super swift, intuitive, & feature-packed
We believe you should be in control of how your browser looks, feels, and works. With Vivaldi's extensive built-in options and features, you can mix and match settings to create your ideal browser setup. And then add a custom theme to express your personality.

Full support
Partial support

No support
Vivaldi vs. Chrome

Productivity
Two-level tab stacks
Tab groups
Unlimited tabs in split-screen
Custom tab bar placement
Custom address bar placement
Periodic tab reload
Custom macros
Custom mouse gestures
Custom keyboard shortcuts
Built-in focus timer & productivity clock
Custom apps & sites in the browser sidebar
Manual tab hibernation (RAM saver)
Break mode
Built-in note editor
Built-in mail
Built-in calendar
Privacy
Built-in ad blocker
Protection from trackers
Custom blocking lists
Secure sync with encryption key
No tracking & profiling of user behavior
Built-in features
In-browser screenshot tool
Private full-page translate tool
Pop-out video on any website
Custom shareable themes
Editable toolbars
Compatible with Chromium extensions
Set up custom search engines
Modify the look of pages with Page Actions
Built-in reader mode
Visual history with statistics
Image details inspector
On/off image animation
On/off image load
This chart is updated quarterly to reflect the latest versioning, and may not always reflect the most recent updates.
Ditch Big Tech for a privacy-first browser
We find the tracking of user behavior creepy, wrong and unnecessary. So, Vivaldi browser has no idea who you are or what sites you visit. Your browsing, your business. And we help you avoid others who do track, through the built-in tracker and ad blocker.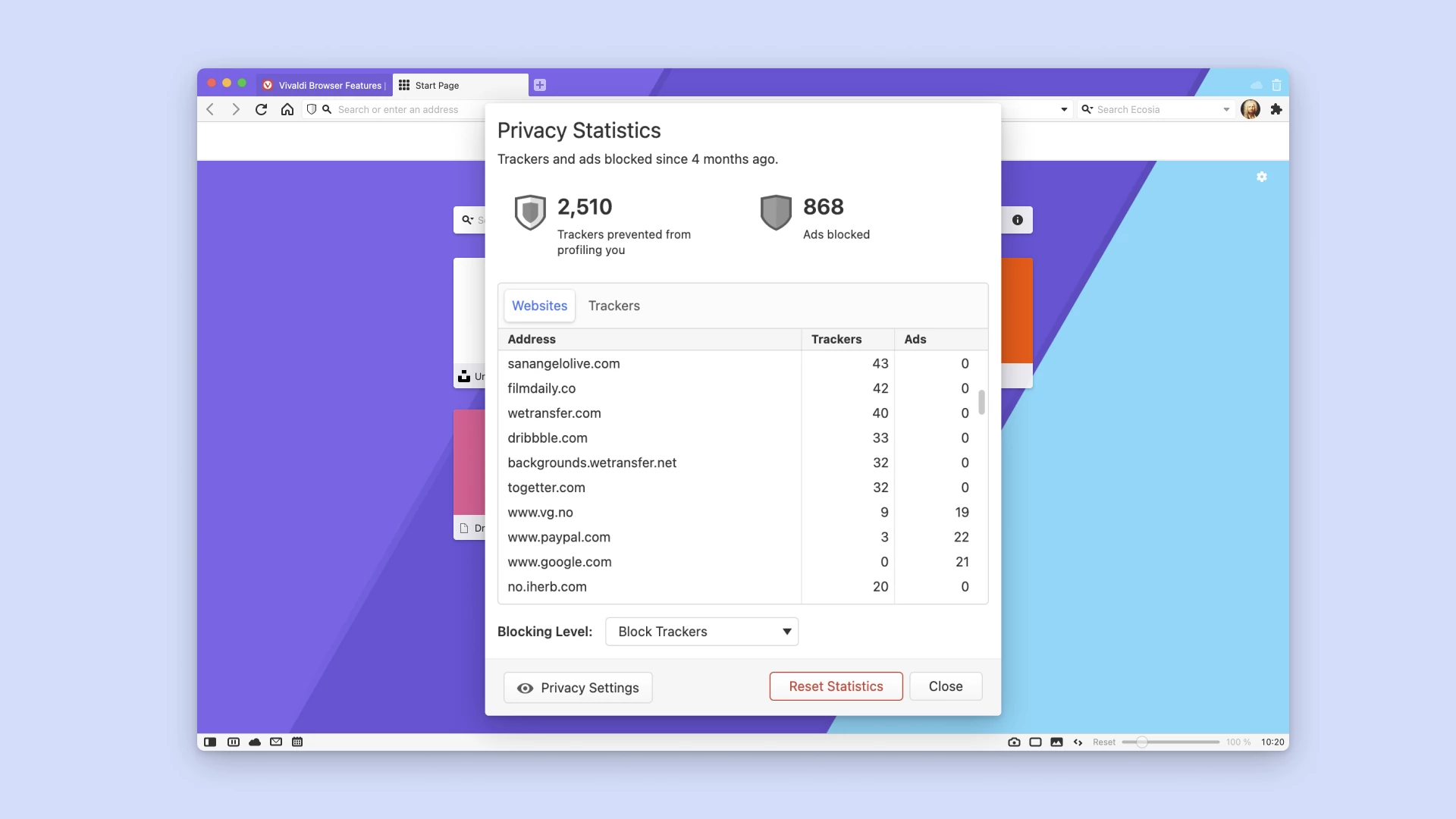 See Vivaldi in action
Check out this video to see how Vivaldi surpasses Google Chrome.
Browse on the go. Wherever you go
Sync bookmarks, passwords, open tabs and more between your desktop and mobile devices by logging-in to your Vivaldi Account. So you can always pick up where you left off.