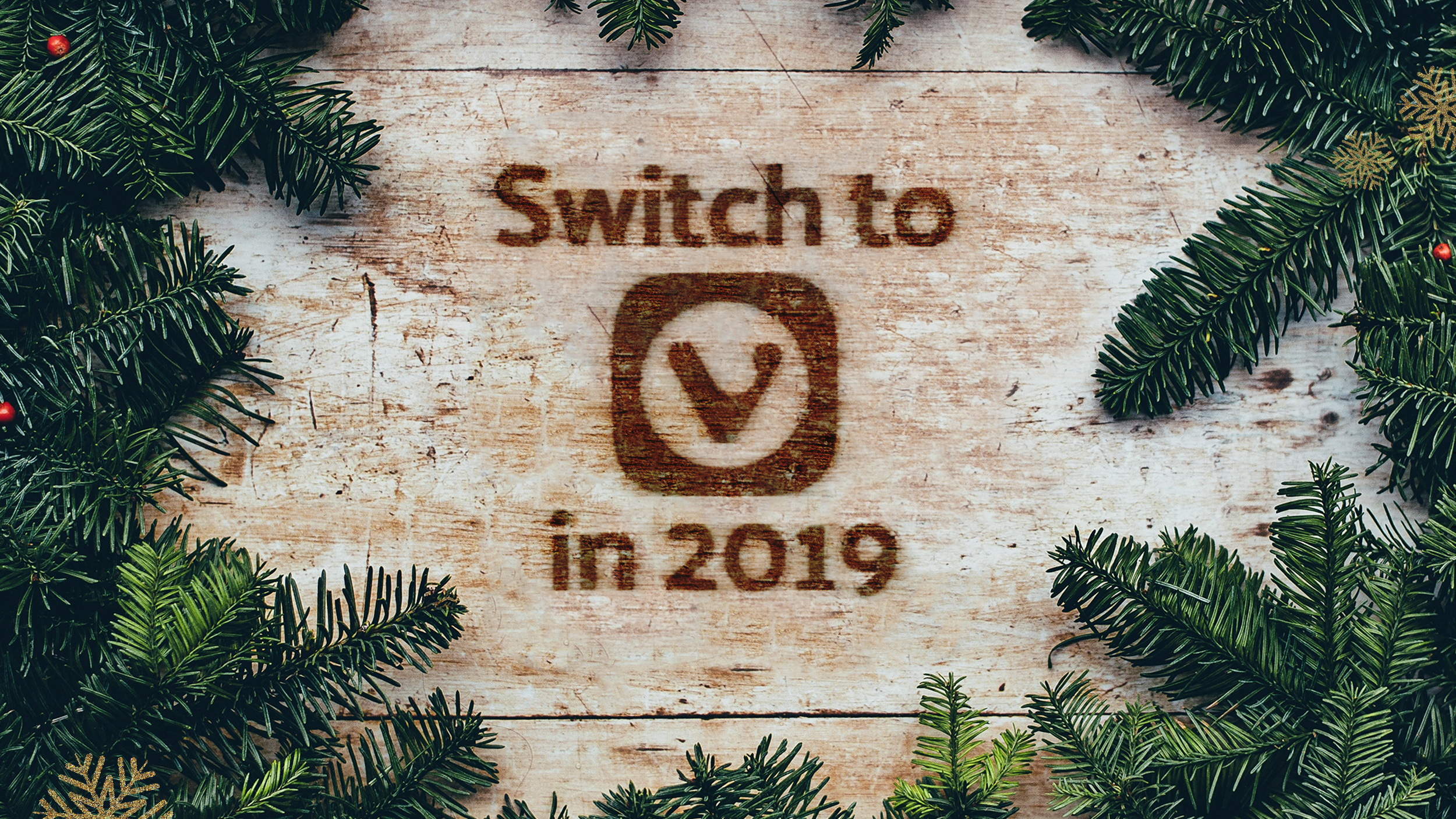 Switching to Vivaldi – a fast, flexible and feature-rich browser – can be as easy as one-two-three. In fact, you can switch to Vivaldi in under 5 minutes.
Here's why you should make the move right now!
Switch to customizable Vivaldi for smart browsing
From the look and feel, to how you interact with your browser, every aspect of Vivaldi can be tweaked and customized. You're in control.
Switch to a browser that respects your privacy
How your browser handles sensitive data can make a huge difference to your privacy online. In a nutshell, we're in the business of building a browser but how you use the browser is none of our business.
Browser data that you sync between devices is sent using end-to-end encryption. Data is encrypted on your device using a password that is never sent to us.

Your

choice of a search engine

can have a big impact on your privacy online. At Vivaldi, we offer you several privacy-focused alternatives that protect you from surveillance, respect your privacy and believe in the neutrality of search results.
Find out more from our experts on web browser privacy and security.
Switch to a browser that comes with a community wrapped around it
Vivaldi is more than just a browser. Did you know that before we'd even started building the browser, the Vivaldi Community was already alive and kicking? Right now our community is 350 000 strong and growing rapidly. It includes people using all our services – the Vivaldi forum, the free Webmail, the free and ad-free blogging platform, as well as Sync. Take a look here for how you can join the Vivaldi ride.
Switch to a browser made by people with their hearts in the right place

Unlike many software companies out there, we're not focusing on what the competition is doing. We want to build a browser that reflects what our users want.
At Vivaldi, you won't find outside investors pushing for profit. Instead, you'll find a team who work together to build great software for the people that use it.

Vivaldi has offices in Norway, Iceland, and the US. Twice a year, the entire team gathers to work together under one roof. These meetups are about collaboration and sharing ideas, but they're also about catching up. A change of scenery often jumpstarts ideas and inspiration for the next steps in the browser.
The tools and services we use today shape the future of the Internet. In 2019, choose a browser that has the features you need and values you can stand by. It's time to take control! Your browser matters!