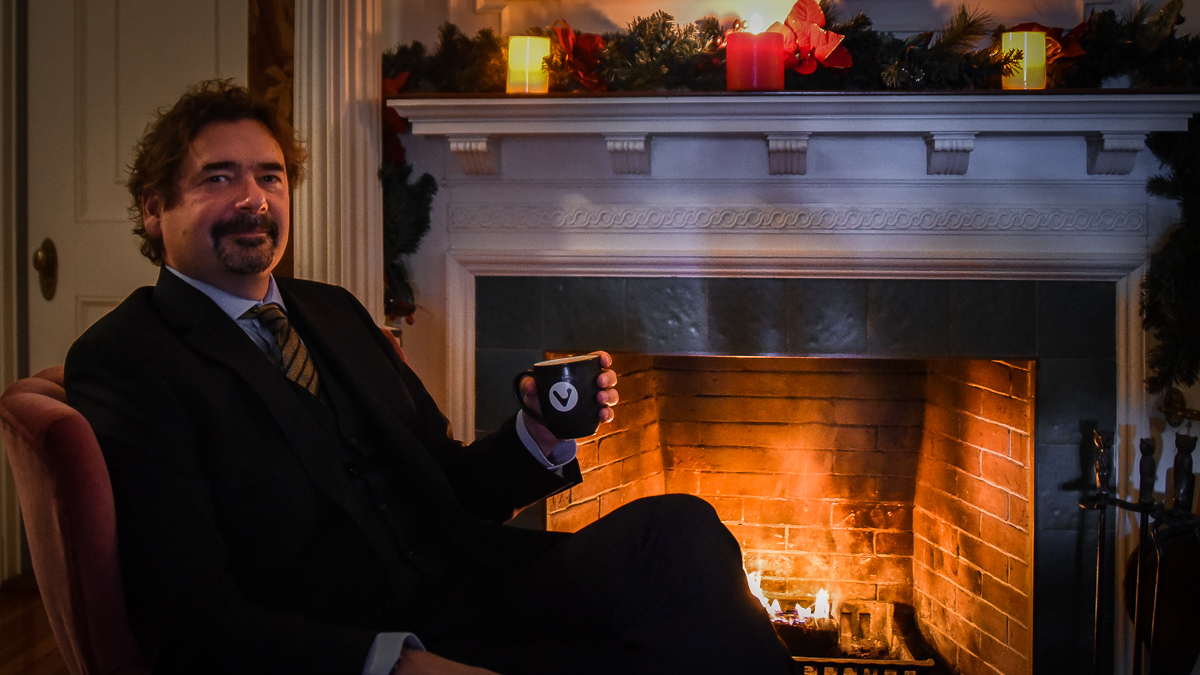 It's amazing how quickly this year has flown by — and what a year it has been! A year of growth and learning, and most importantly, a year that gives you more choice and control of your browser.
And as 2018 draws to a close, I'd like to take a few minutes to look back at this remarkable year. At Vivaldi, we are running a marathon and we are sticking to our guns to give you the most personal browser ever.
Running a marathon 
Building Vivaldi is not a sprint, but a marathon. We took on the challenge of building a browser that you can call yours. This year we achieved a major feat – Vivaldi 2.0. An incredible milestone!
We've seen our team grow, our browser advance leaps and bounds and have welcomed many more users. And I thank every user who has made a choice to use us. This clearly tells us "your browser matters".
The journey has been full of challenges, but we're staying on course.
In addition to many more useful features, we launched Vivaldi Sync. We carefully crafted it from scratch, keeping the core value of Vivaldi intact – we respect our users and do not track them. Your data is for your eyes only and sent using end-to-end encryption. Using a separate encryption password means even we cannot access your data.
More than ever now, we should all be careful of the choices we make online. The technology landscape is changing fast and we are losing control of our data and private life. Inclusiveness is great, but intrusiveness is not.
That's why we give you a choice and full control over how you search on the Web. We launched new partnerships with privacy-conscious options like DuckDuckGo and Qwant (in addition to Startpage.com and Ecosia).
Sticking to our guns
We stand by our core values. We have always believed that the Vivaldi Community is the key to our success and the foundation for everything we do. And, this year, we've made exceptional progress on this front.
We've taken giants strides in improving our services such as blogs, forum, webmail and of course, Vivaldi Sync. As a small team, we have big ambitions to provide you with the best services and we are sticking to our guns to innovate and improve them at every step.
It gives me immense pride that the total number of Vivaldi accounts have now surpassed 350,000. Nothing is as fulfilling for me than to see the Vivaldi family grow.
Let's do this together
As always, I owe a huge thank you to our fantastic Vivaldi team, Sopranos, translators, volunteers, ambassadors and supporters across the globe. Some of you have been with us from the beginning, and we are truly honored by your loyalty (and in some cases – patience).
We have an ongoing contest which is a great opportunity for you to come and meet us in Oslo in 2019. Take a look here for details.
Before I sign off, I wish you all nothing but health, happiness, and fulfilment for the holidays, and the year to come. Let's all make 2019 the best yet!
Happy holidays from all of us here at Vivaldi!
Highlights of 2018:
For more on this, check out Press Coverage and Vivaldi Blog  Check out our Timeline to see details of all past Vivaldi releases.