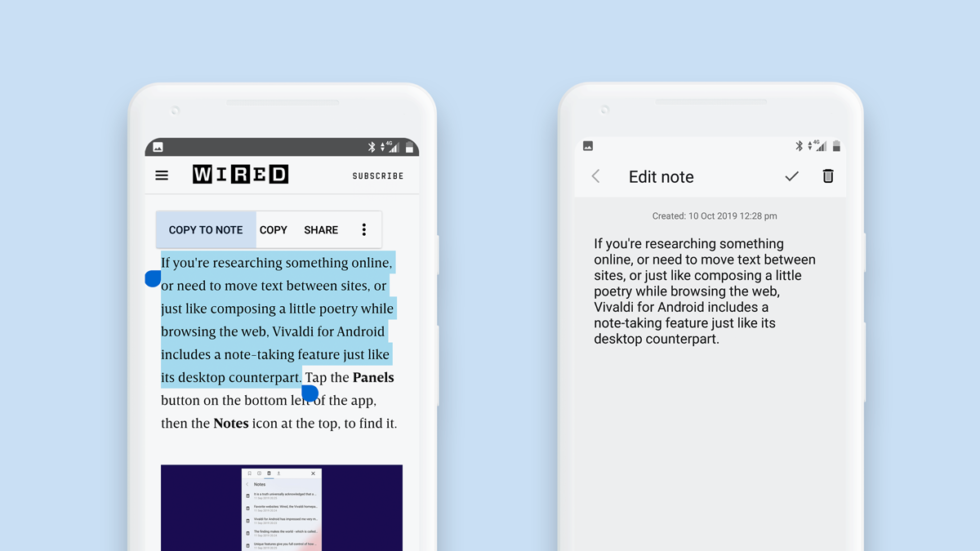 The web is full of news and academic articles you'll find interesting and might want to save as text to reference and use later. 
With Vivaldi browser, you can convert any webpage to text with one click. The text you select will be auto-saved as a note in the Notes app we've hidden in the sidebar of the browser. 
Here's how to easily convert webpages to text
First, make sure you've installed Vivaldi on your computer or mobile (Android only for now). 
Highlight the text you want to copy. 

On your computer, right-click and select "Copy to Note".

On your mobile, select

"Copy to Note".
You can copy the highlighted text to note also by using a keyboard shortcut or a mouse gesture of your choice. 
There's no manual saving, no "Save" button to click – the text will be auto-saved. It's that simple.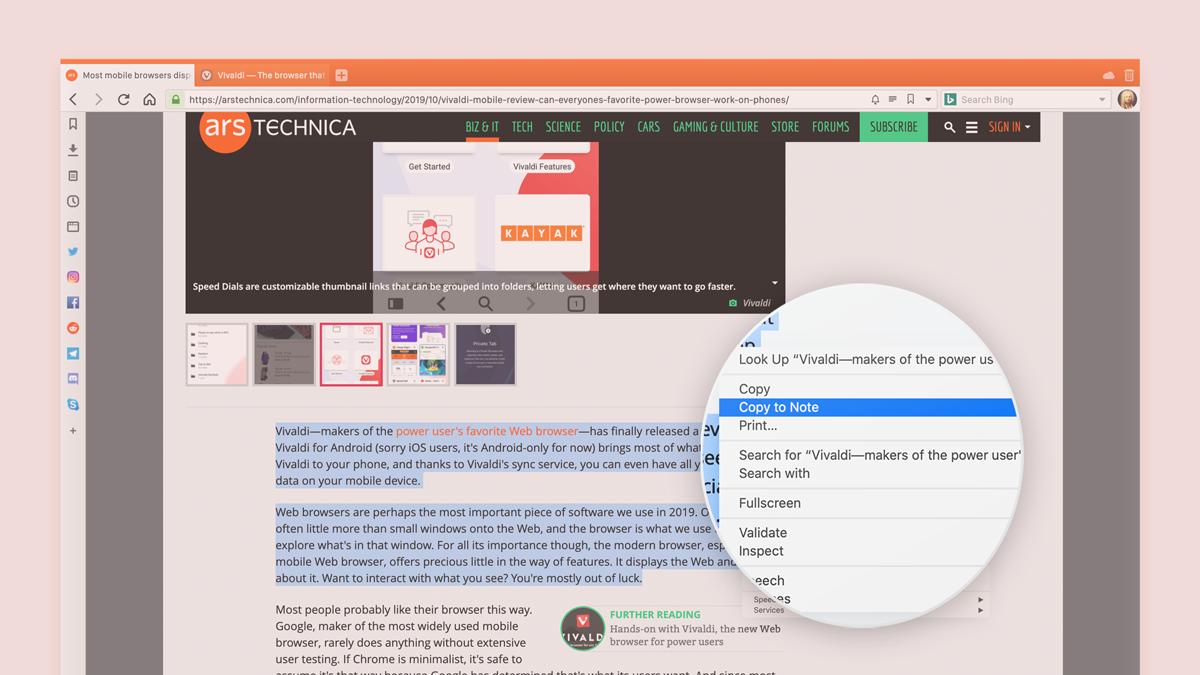 The note Vivaldi creates will have the following characteristics:
Uppercase title automatically taken from the text (rename if needed). 

Date stamp. 

Webpage URL to help you find the source of the note later (visible on desktop only). 

Webpage capture for the context of the note (visible on desktop only).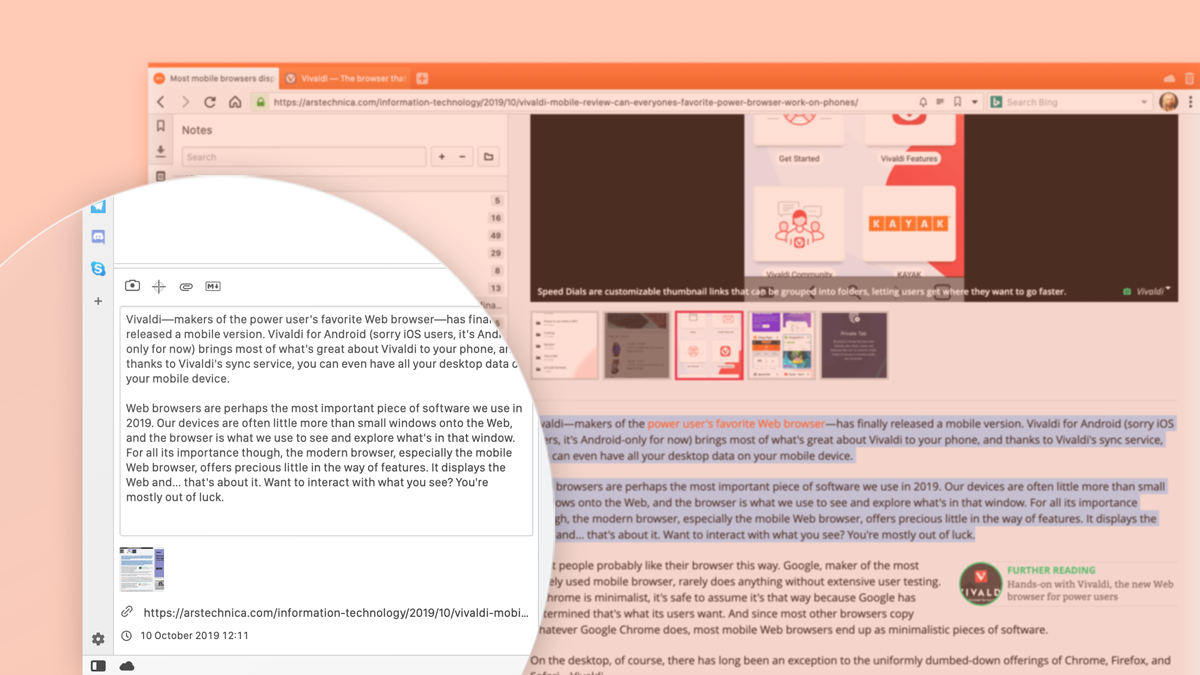 All your notes will be securely synced – with end-to-end encryption – between your devices. That means that you'll be able to view them both on your computer and mobile. All you need to do is enable Vivaldi's Sync. 
How to access your saved notes
You can access your notes from the sidebar, or Panel, located on the side of your browser window. 
Alternatively, use Quick Commands: hit F2 (⌘ E on Mac) and start typing the title of the note you're looking for. It will come up right away. 
To open the URL associated with the note, double-click the note title in the list of notes on your computer.  
Hide the sidebar to free screen real estate if you don't need your notes.
Want to know more about Vivaldi's Notes? Take a look here.