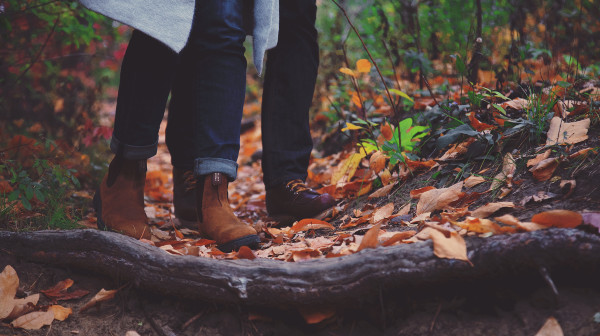 The Window Panel and improved Downloads stable release really grabbed your attention last month and we were thrilled to see that the two blog posts we put out ("Vivaldi 1.13 adds Window Panel, improves Downloads and brings under-the-hood enhancements" and "You asked, we implemented: better downloads in 1.13") were read more than 60,000 times.
Many of you took the time to leave a positive comment:
"Looks like it is starting faster. Good job," said @Apocalypse.
"Impressive update indeed! Noticeable improvements regarding RAM & CPU management on my 5+ yr old (i5 2nd gen) machine," posted @matt2kay.
"Window Panel, I still can't believe one of my two pet peeves with Vivaldi has been fixed! I'm in tears of joy," added @mx1up.
"Thanks so much! I love the new Window Panel and will get a lot of use out of it," said @criverajc.
"Amazing! Tree style tabs in a window is exactly what I was looking for. Are you reading people's dreams at night?" commented @81ninja.

You were also quick to point out that we were still far from perfect:
"And yet we still can't expand/collapse tab groups in the address bar. Such a basic feature," said @gczuczy.

"How about implementing 'sessions' in a similar way as OmniWeb does it? I.e. users could add tabs to a session and save it under some name. When you open a session all your current session's tabs are replaced by the new session's one," suggested @mbert.
Sync is here, help us test it
The second explosion of activity came right at the end of November when we released the long-awaited Snapshot with Sync enabled. Our blog post "Sync is here, help us test it – Vivaldi browser Snapshot 1.14.1030.3" has been read 23,000 times at the time of writing.
"SYNC! Yes, finally. Now I can start my mission of converting the most stubborn Chrome users to Vivaldi," said @solidsnake.
"Oh wow, that's the most unexpected expected thing that happened to me all week," commented @luetage.
Yet the best part of this release was that you really helped us test Sync. Within a few minutes of the release, you discovered several teething issues with our setup. Our engineers were ready and started working on the fixes as soon as the comments came in.
"I think our server is not entirely happy with the sudden surge of users. We're looking into fixing this," wrote @Julien_Picalausa, Vivaldi's Sync lead.
"Thank you, everyone, for testing our new Sync servers! We are trying to keep the hiccups to a minimum but as you have noticed some have already cropped up. They are fixed now and login works again so keep on testing and tell us what you think," said @Hlini who works on the infrastructure side of Sync.
Thanks for all your feedback! You know we couldn't do this without you, our amazing and dedicated Snapshot community.
Security on your mind
The topic "Google Spyware is still not removed" posted by @terere was a pretty lively place to be in November.

"I noticed that every time you open the browser, several connections are made to Google. What is more concerning is that they send data to Google," he wrote, among other things.
"There is no 'spyware' involved here," commented @Yngve, our Senior Developer working on Security. He then explained in detail the two main reasons for Vivaldi to access Google servers automatically.
"In neither case does Vivaldi send any cookies to the servers; only the IP address is, as always, known to the servers."
We recommend you read Yngve's full post on the thread.  
Flash content does not play automatically
This issue was first picked up by @DesertOutlaw who started the Flash autoplay difficulty thread.
"Since updating to the last stable version 1.13.1008.32 the flash player no longer starts automatically. The option for Flash Plugin under Plugins in settings is set to Always Allow Flash, and I have even tried changing the Default to No user gesture is required under the Autoplay policy at vivaldi://flags."
So has autoplay been permanently disabled in the latest version of Vivaldi?
The Flash player behavior has now changed to enhance security.  Flash content does not play automatically anymore. Please note that the Flash setting in Settings → Plugins → Flash plugin does *not* enable Flash globally, but it has to be enabled on a site with the site-specific settings. Please read our help page to see how you can do this. And note that we are working to make it easier for Flash to run by making a clearer and easier way to re-enable it.
Features, features, features
In November, we also couldn't help but notice that three of our blog posts with an emphasis on how to use Vivaldi smarter caught your attention.
"How to control memory usage in Vivaldi" – our story on how Vivaldi handles memory usage and what you can do to reduce it was read close to 10,000 times.
"5 built-in Vivaldi features that help you browse faster" which went into how you can reach webpages more quickly was also received well and got close to 7,000 views.
"Hitting the right buttons" – our take on why people choose Vivaldi over other browsers such as Firefox got close to 6,000 views and an awful lot of comments.
Last but not least, in November, you made over 5,000 searches on the forum page. The top searches by far were for "sync", "flash", "portable", "android" and "mail". Sound like a roadmap? Let's see.
Did we miss something important in November? Let us know in the comments!
Photo by Takahiro Sakamoto on Unsplash