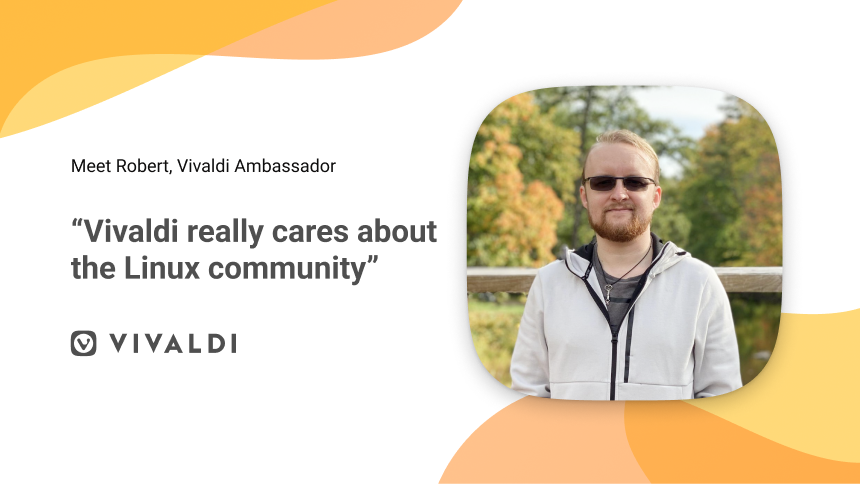 Who are you?
My name is Robert and I am a teacher in Networking Datacenters, and Technology at Polhemsskolan Gymnasieskolan (high school) in Gävle, Sweden. I am in charge of the instruction and also the design and direction of IT Education as a whole. On the side, I am an aspiring Tech YouTuber and a Network, Server and Security Consultant from time to time. I am originally from the UK but have lived in Sweden for the past 11 years. I started out as a game developer, and have now worked at a few places. I speak English, Swedish, and Spanish.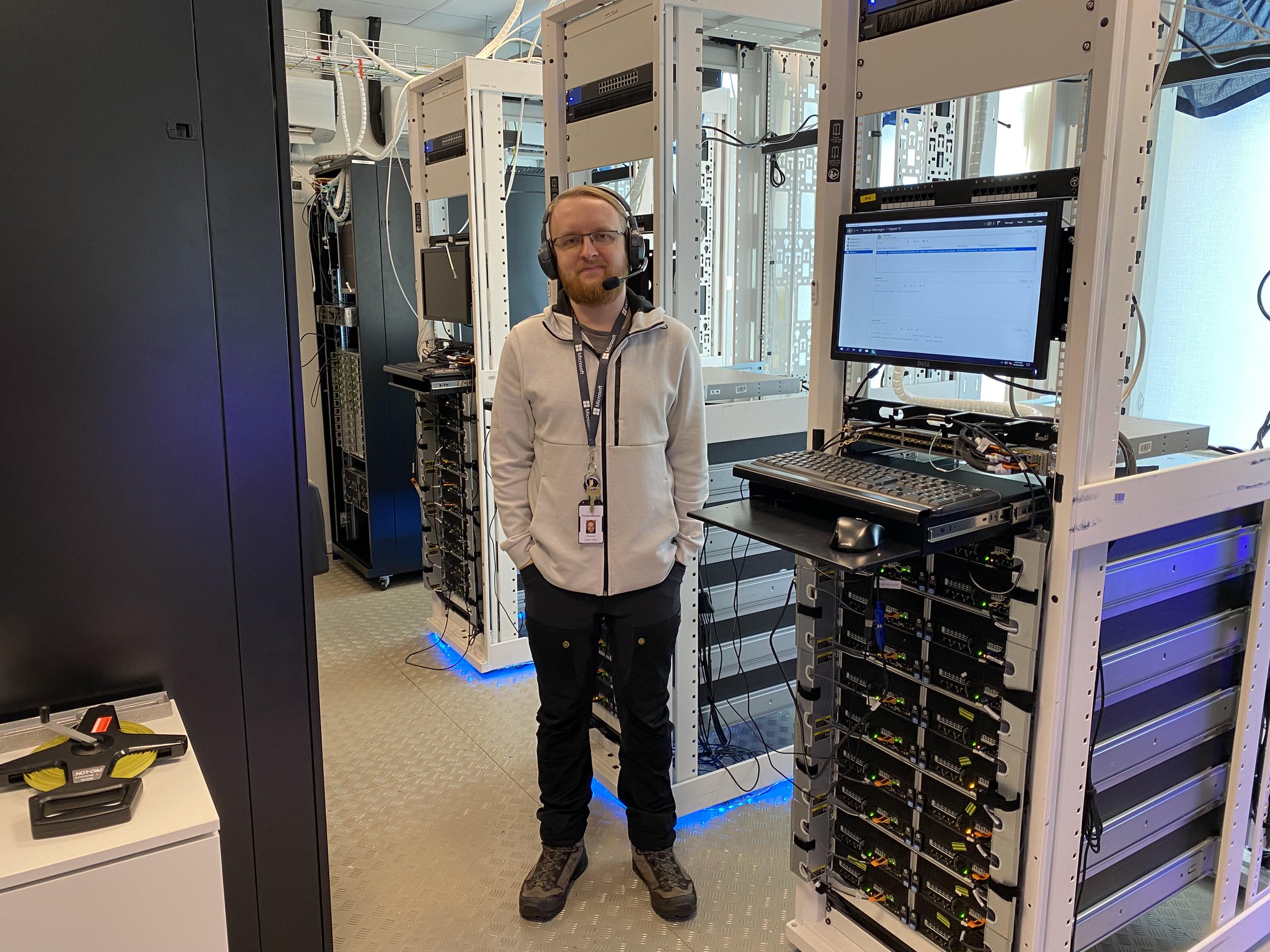 When was the first time you heard about Vivaldi, and what was your first impression?
I found Vivaldi in 2022. While searching for a good solution for a combined Calendar and Mail app on Linux, I came across a post on Reddit about the new features launched in Vivaldi 5.3 and decided to go and take a look.
During my first impression, I was really amazed. I was so impressed by the UX and how so many features were packed into a minimal user interface. The focus on the Linux version really impressed me and it showed me that Vivaldi really cares about the Linux community. See my review in the video below.
When and how do you usually use the Vivaldi browser?
I use Vivaldi all the time. All internet activities, Mail, Calendar, and even Notes now all go through Vivaldi on my Linux Gaming/Dev rig, Video Editing Mac Pro at home and at work on Framework Laptop. So you can say all internet activity is Vivaldi-based. I am only just getting started on using more advanced features. I am for sure going to dump tons of time into it, and it will be worth it.
I enjoyed beta testing the iOS version, and it certainly has delivered now that it has been released. The UX is groundbreaking, thanks to features such as desktop-style tabs. Also having the sync feature enabled across all my platforms really helps my workflow. That way I can quickly change from my Linux to my iOS device and keep browsing in a smooth way, having access to my synced Tabs, Bookmarks, and Notes!
Which websites, services, and games do you use most?
I am using Startpage for search, GitHub, Reddit, Mastodon, Twitter, YouTube, and various web admin panels (RHEL, Proxmox, Plesk, TrueNAS, QNAP, Ubiquiti's Network OS, Linode, etc). I have a few email accounts, some self-hosted and some providers that are hooked through Vivaldi as well as work-related stuff (Office 365 services we are forced to use…..). I use Slack on my Desktop, but found it responsive on the web too.
Games is honestly just Elder Scrolls Online at the moment, with some friends, colleagues, and some students, we go in and chill there. I may hop on and off other games here and there.
How do you customize Vivaldi?
I customized the Start Page, got a good set of Bookmarks, tweaked some Themes, and I am just beginning! I know that, in a short time, it's gonna fit my workflow so well. But in using the browser, I am also customizing myself to new workflows that are faster in Vivaldi. Such is the success of integrations, that I feel I am clicking less, connecting actions together that would require separate sites, apps, etc.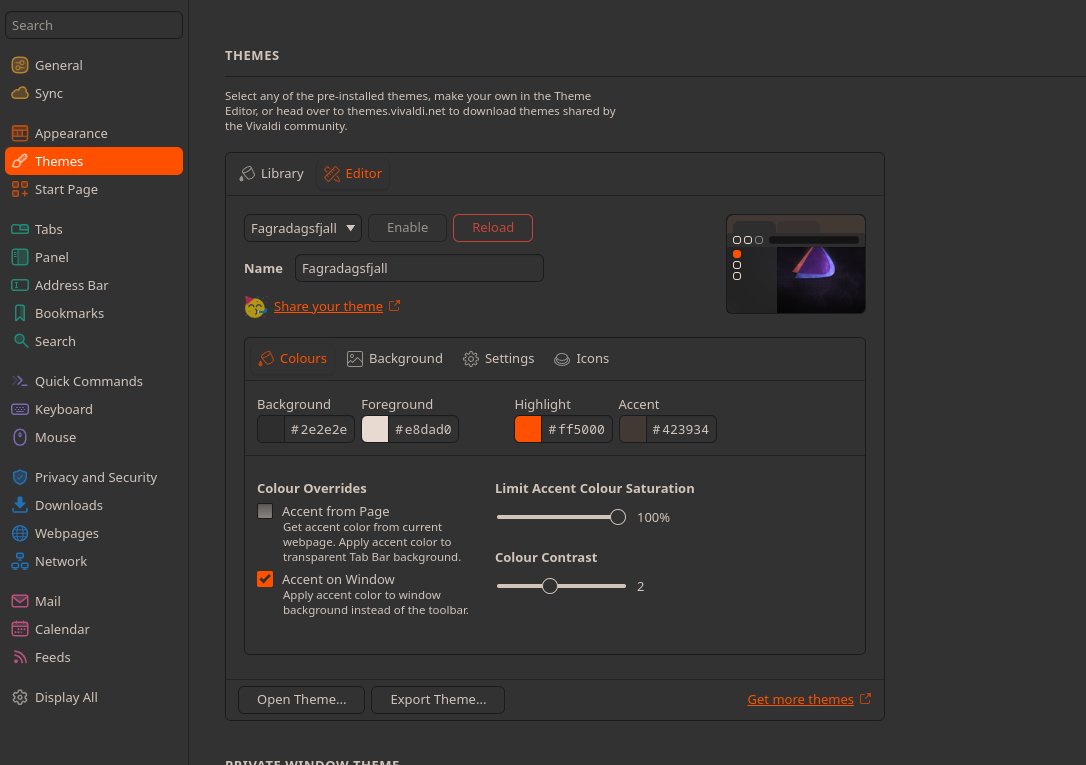 It's actually super weird because, despite all of the features it can do, it does not feel cluttered and in the way. UX and UI Devs need some extra Fika for that.
What is your favorite feature of Vivaldi?
Calendar and Mail integrations by far. I am so happy with it, it's just saving me so much time that I have to say these are my favorite features. Anything that saves me time or effort so I can focus on other things is always great. But there is a lot about the layout and feature set that I am happy with.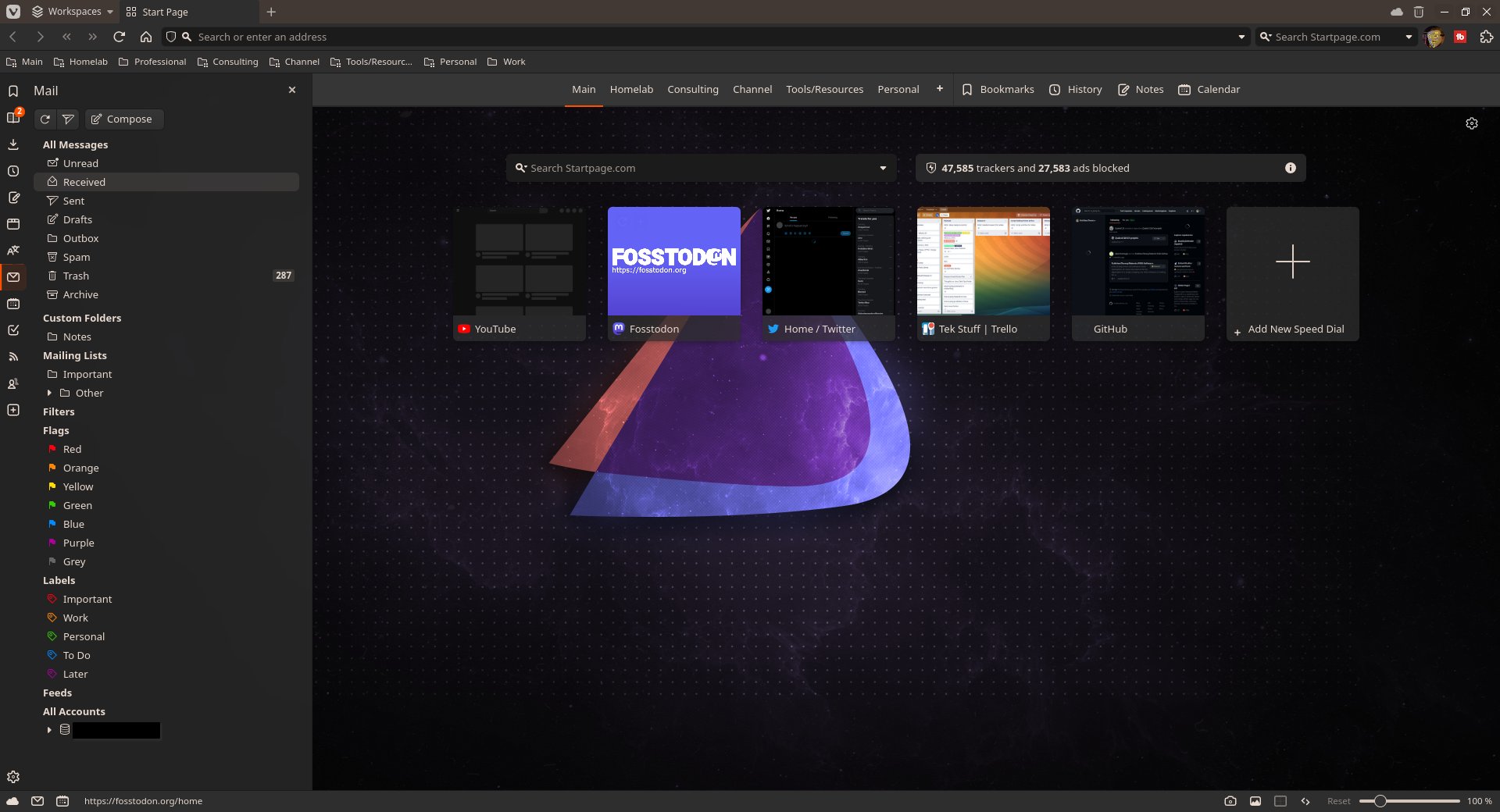 A few words about Vivaldi
If I give people some words about Vivaldi, I usually propose it as a tool that can fit most people. Simple users can just start the browser with the minimal mode and be happy with a stable, fast, privacy-focused browser. But if you need more, it's got the tools available to you. I liken it to Linux and its various Desktops. Gnome, KDE, Cinnamon, etc, all have their pluses and minuses depending on the user. Arch to Ubuntu has its user base and focus demographics.
Vivaldi can suit many people, and the power of choice is super apparent in Vivaldi. I am a power user and Vivaldi works awesome. I know people who like to keep their computer time down and not have many distractions, and a simpler configuration works great for them too.