Read this article in Deutsch, español, 日本語.
Once upon a time, we decided to build something great for you – Vivaldi. And we are still doing that, and loving it!
Since 2015, our journey has been exciting, from desktops – Windows, Mac, Linux, to Android phones, tablets, and Chromebooks, and even in cars. And, of course, we love working on Raspberry Pi.
At Vivaldi, we are a bunch of browser lovers who love to make your browsing time happier.
And, if browsing with Vivaldi makes you happy, then we are confident that you'll love our latest chapter. One where we arrive on a platform that you've been waiting for!
Picture this: Your favorite browser announces that it's dropping the first look of its iOS version.
You really want to try it out. But how?
Welcome Vivaldi Explorers!
Vivaldi on iOS is one of our most requested applications to date, so we want to update you on our progress and give you a heads-up to join the bunch of our early explorers.
Getting in the loop is simple. Just subscribe to our newsletter to get information on where and when you can download the app. When the download window opens, spots are available on a first-come, first-served basis. So don't delay!
We are super excited to share this with you and look forward to your input, which you can provide within the TestFlight app.
Last week, we premiered a sneak-peak preview in Japan, and the response from our users has been enthusiastic.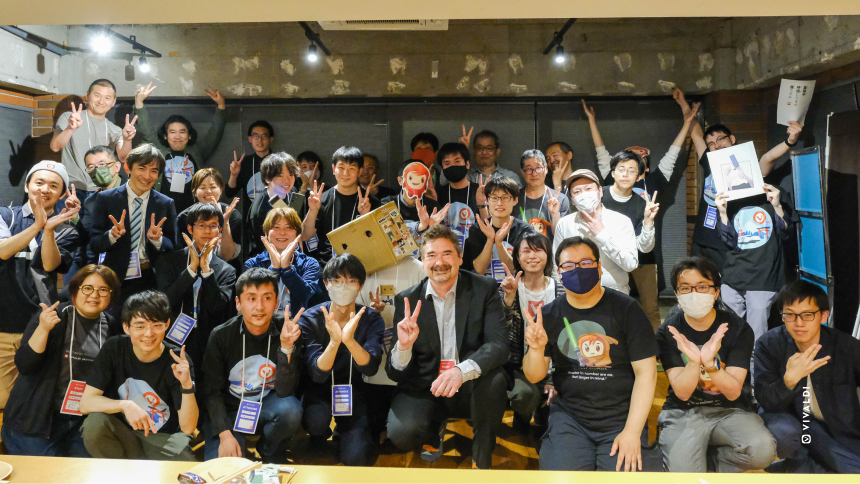 We can't wait to welcome you onboard, too! Your participation and feedback will help us improve Vivaldi on iOS and build it just the way you want.
Let's keep creating things, together! 🎉