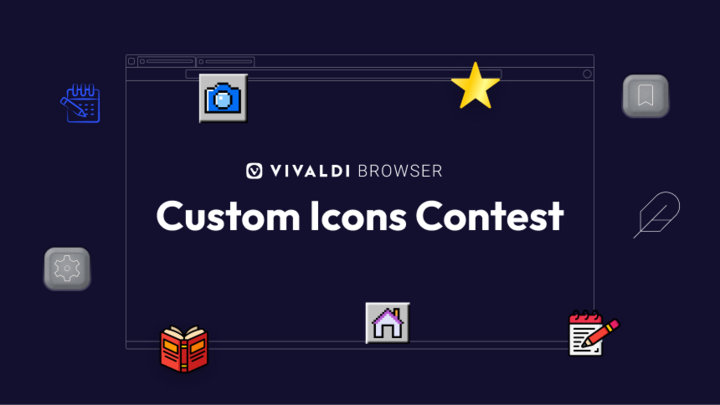 Read this article in Español, Deutsch, 日本語, Русский.
We introduced theme sharing in Vivaldi 5.0 with Vivaldi Themes. In little over a year, the Community has shared over 3500 themes and there's something for every taste. Want dark and mysterious or bright and bubbly? You'll have plenty of themes to choose from! Want to deck your browser in your favorite sports team's colors or cover the Start Page with a scene from your favorite anime? Go for it!
As great as shared themes are all by themselves, we knew there was one piece still missing. That's why, starting from Vivaldi 6.0, you can add custom icons for all the buttons on the browser's toolbars and truly make the browser look unique.
To add custom icons, go to Settings > Themes > Editor > Icons and for each button, replace the current icon with one of your own. Check out this Help page for all the little details you should pay attention to for the best possible outcome.
Contest details
The amazing selection of themes on Vivaldi Themes proves that there are a lot of you in the Community with an artistic streak and an eye for beauty. So we thought, since the previous contest was a hit, why not do it again?! This time the focus of the contest will be on Custom Icons. Are you ready to put your skills to a test?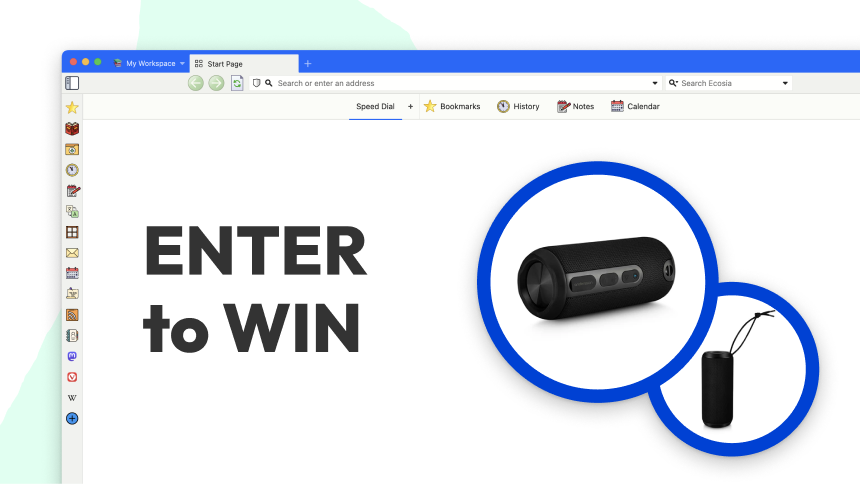 How do I enter?
To enter the contest, upload your theme with Custom Icons to Vivaldi Themes before the 8th of May. You can enter with as many themes as you like – so, let your creativity flow!
Some additional requirements:
Provide icons for all buttons on the Navigation, Panel and Status Bar. Bonus points if you also create icons for Mail buttons.
Icons should be created originally by you or use available open source icons as a base and modify them to fit Vivaldi (make sure to credit the source).
Themes with icons that have already been published on Vivaldi Themes (excluding official themes or those created by Vivaldi Team members) have been automatically entered in the contest.

Edit, May 4th: To accommodate different time zones, all themes uploaded by 14:00 Oslo time (CET) on May 9th will automatically be entered into the contest.
Who's picking the winners?
You are! To make picking the winner easier, though, our internal jury will first create a shortlist for you to choose from. We'll showcase these themes in a blog post that will be published soon after the submission deadline. Then you'll have a week to vote for your favorite.
What's in it for me?
In addition to being basked in fame and glory, the top 3 entries will receive a portable Bluetooth speaker together with Vivaldi goodies.
---
Good luck to everyone. We're looking forward to seeing what you've come up with!