Vivaldi Blog
Latest news, browser tips and insights from the Vivaldi team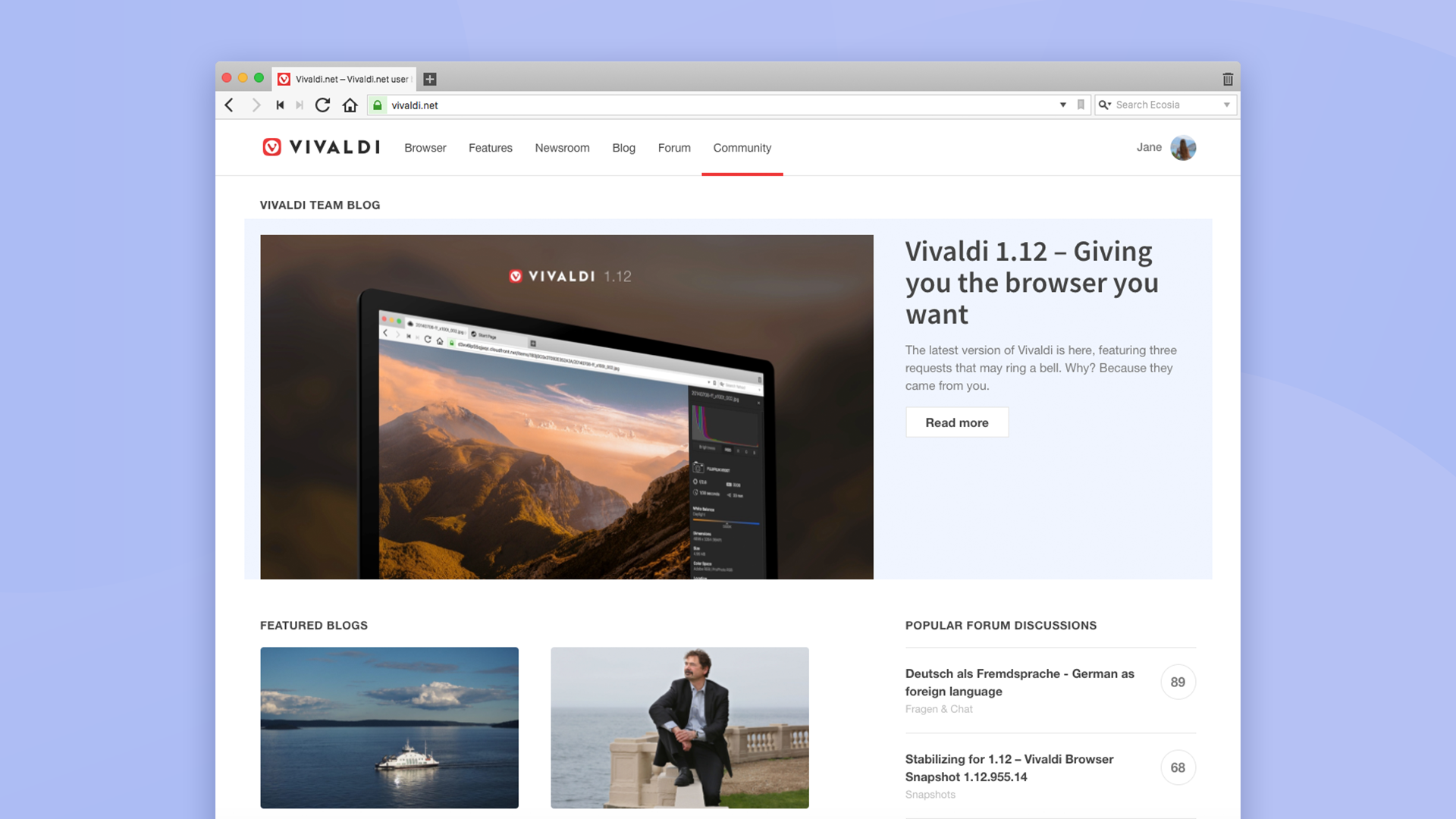 October 27, 2017
We're releasing some new additions to the Vivaldi Community – a new front page and completely revamped Blogs for all members. Read on to find out what's new and let us know what you think!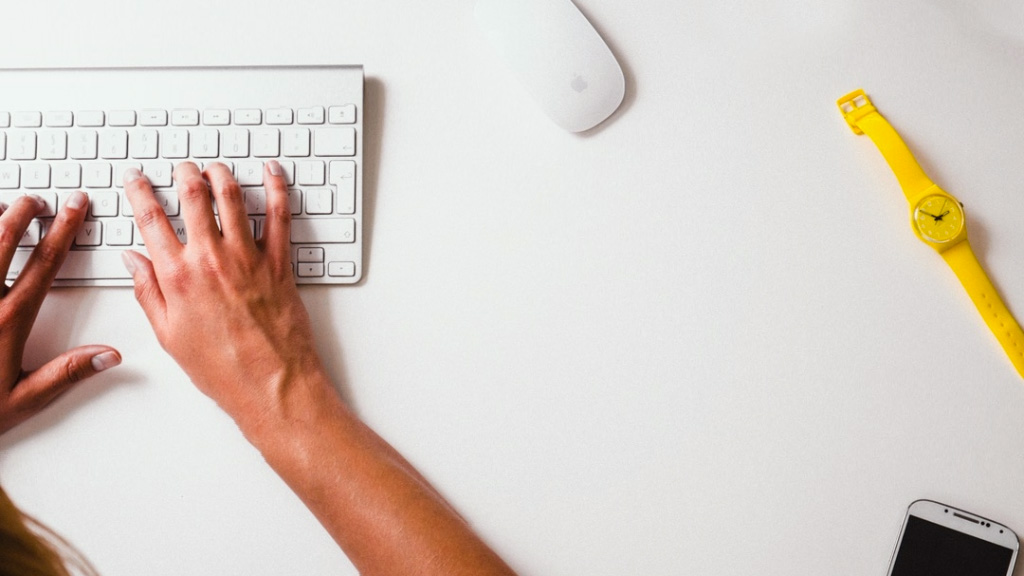 February 27, 2017
We have been receiving a number of questions related to the so-called "Cloudbleed" issue, and we'd like to clarify these matters.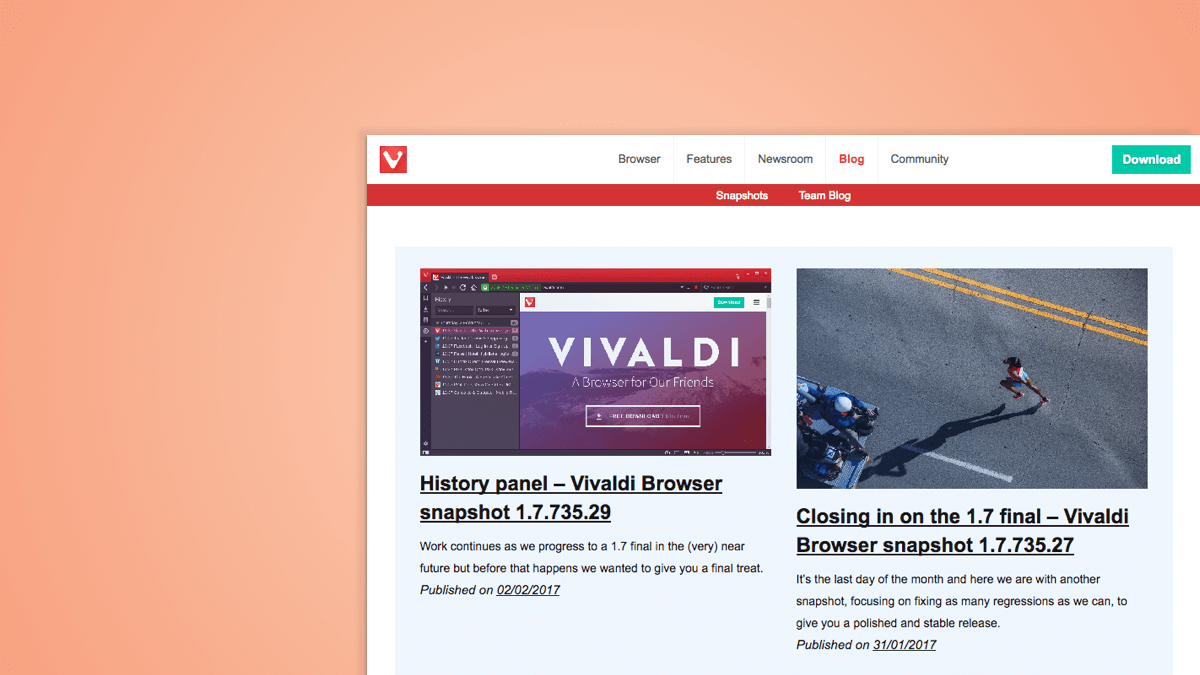 February 3, 2017
Following the migration of Vivaldi's forum to NodeBB last November, today we have moved the Vivaldi Blog to vivaldi.com.