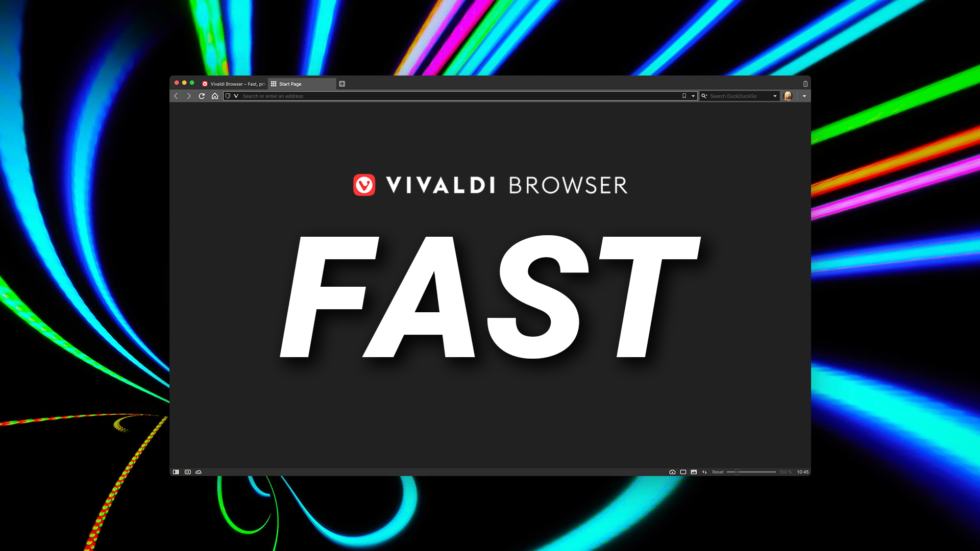 OSLO, Norway – March, 17th, 2021: Work or play, people live in a browser today. People rely on their browsers to create connections and get work done. But it gets frustrating when the browser or its tabs or windows take a wee bit longer to open.
The new update of Vivaldi addresses this concern and offers a faster version that will help shave seconds, even minutes off a day and potentially hours off a year. Now the browser tabs open twice as fast and new windows open 26% faster than before.
Vivaldi 3.7 also includes natives support for Apple computers using the new ARM-based M1 processors. Upping both productivity and performance, Vivaldi adds more flexible options to its built-in features such as configurable Menus, Quick Commands, and Web Panels.
To experience a new speedy Vivaldi, downloaded the browser on Windows, Mac, and Linux computers. Vivaldi also updates its browser on Android with the new version 3.7.
I've been doing browsers for 25 years and one thing has always been true: speed and performance matter. While we add more features, simplify navigation and help you manage your tasks, we shall continue to work on improving performance. This is an ongoing process and we hope you will enjoy these gains in Vivaldi as much as we do", Vivaldi CEO Jon von Tetzchner says.
Do things quickly and well with a faster Vivaldi
Performance depends on the computer and on how a user has set up their browser, but Vivaldi wants to make sure that no matter how a user chooses to browse, their experience will be faster than before.
How did we make Vivaldi faster? By simply prioritizing performance in our to-do list. Just the way people take care of their car in the garage, so that it takes care of them on the road, a lot of under-the-hood improvements were added to the browser.
The improvements were so significant that the new version was tested against the previous version Vivaldi 3.6. Here are the areas with noteworthy differences.
Double up the power. Tabs in Vivaldi will open twice as fast.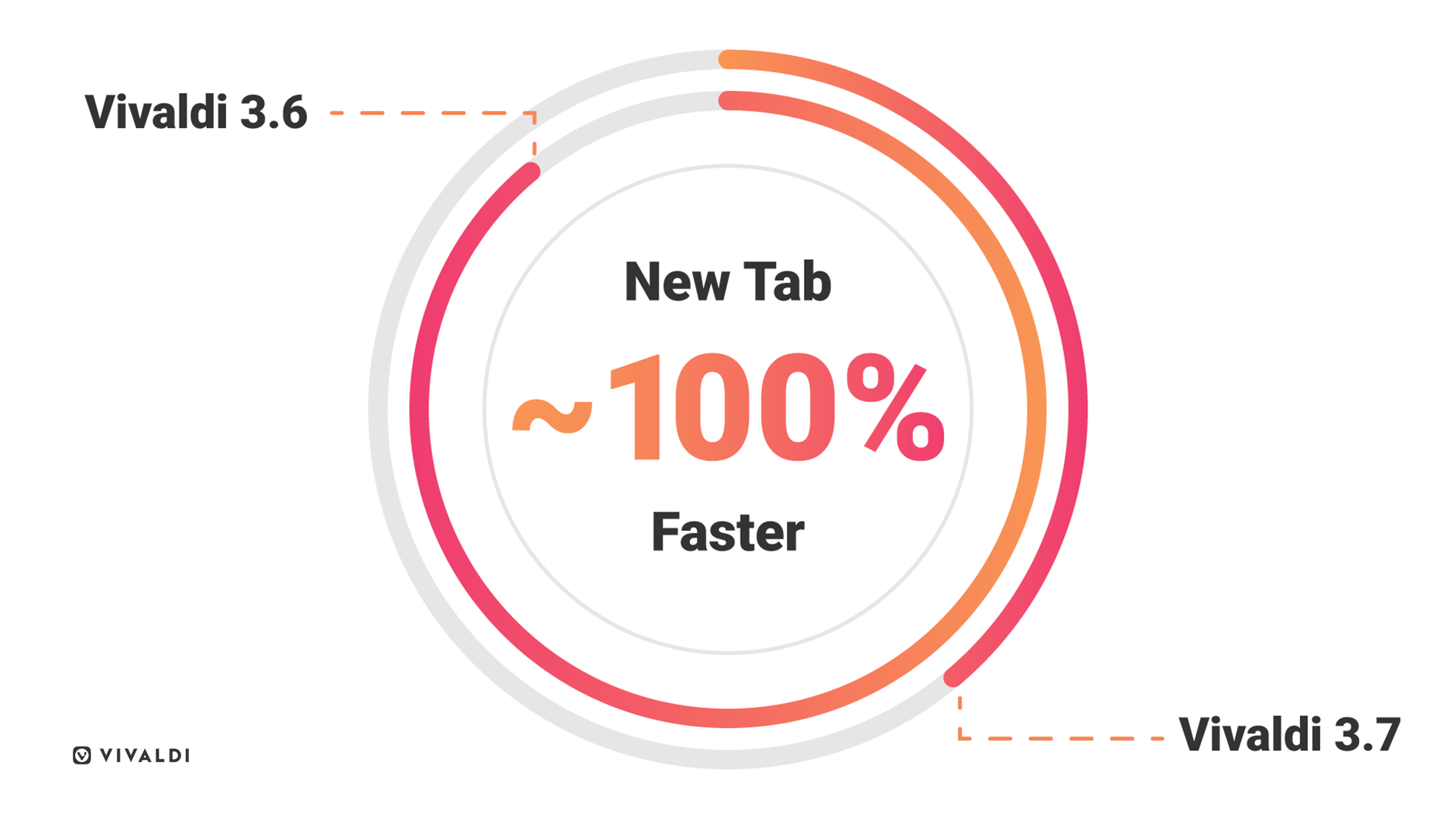 Using multiple tabs is something people do all the time. And for some of the focused work, the speed of opening a new tab may be perfectly fine. But not for us. We realized that there is room for more speed here.
While Vivaldi lets users handle their tab chaos with features such as the recently introduced Two-Level Tab Stacks (that received an overwhelmingly positive response), it also wants the opening and closing of tabs to be more swift, helping save more time.
Opening of tabs is faster now — facilitating a better user experience and increasing speed up to 2x as fast as the previous version (based on our internal benchmarks*).
Look out for the Vivaldi window. It opens 26% faster than before.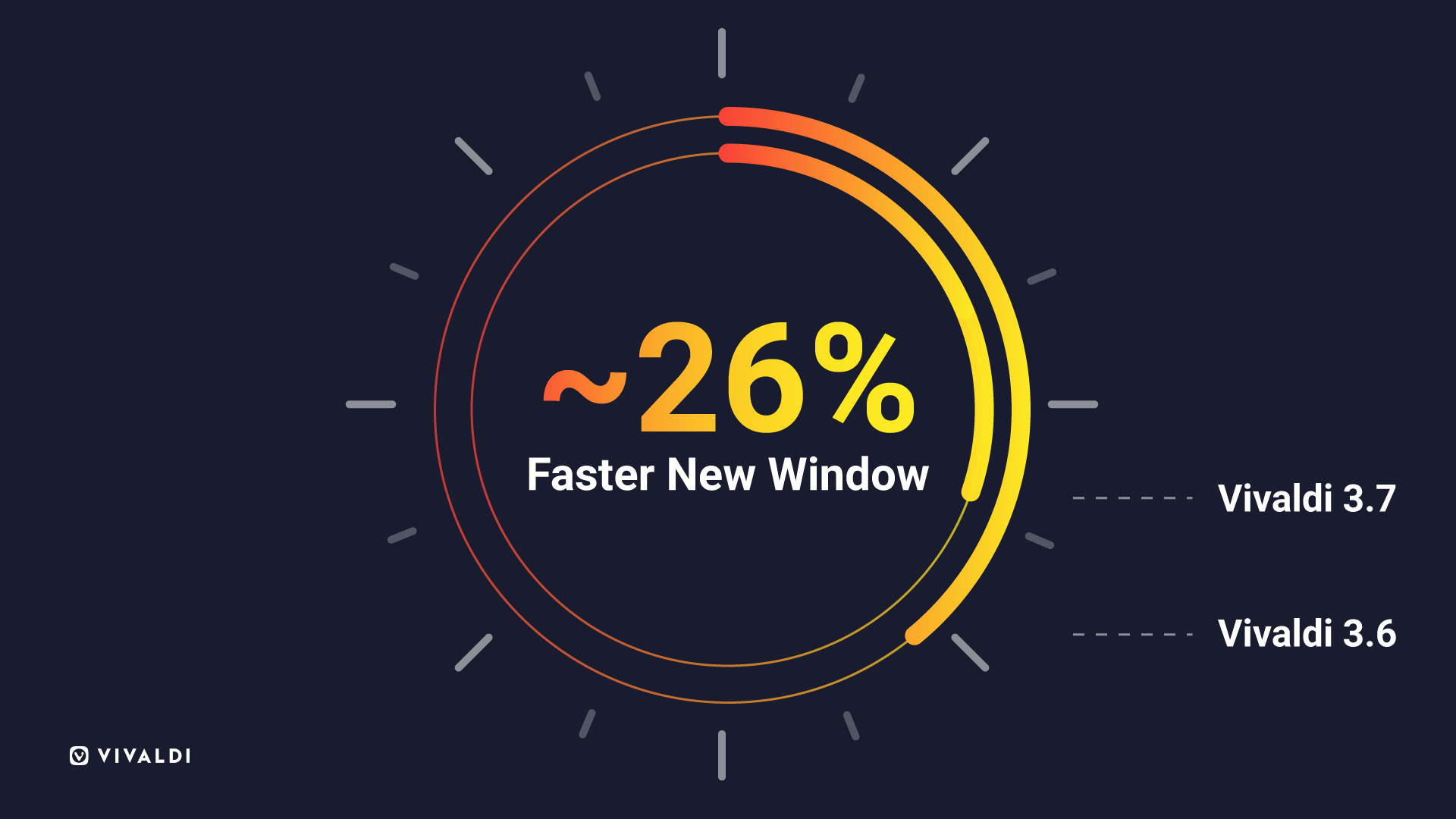 Many users may use several browser windows to get their work done. For example, a window can be used for work and another one for personal stuff.
Vivaldi now opens a new window more quickly, making navigation super-fast. In Vivaldi 3.7, new windows open 26% faster compared to the previous version.
* All tests were conducted on Ubuntu 18.04 PC with 2 GHz Intel Core i3 CPU and 4 GB RAM
Oh, Vivaldi arrives on M1! Here's to our new friendship.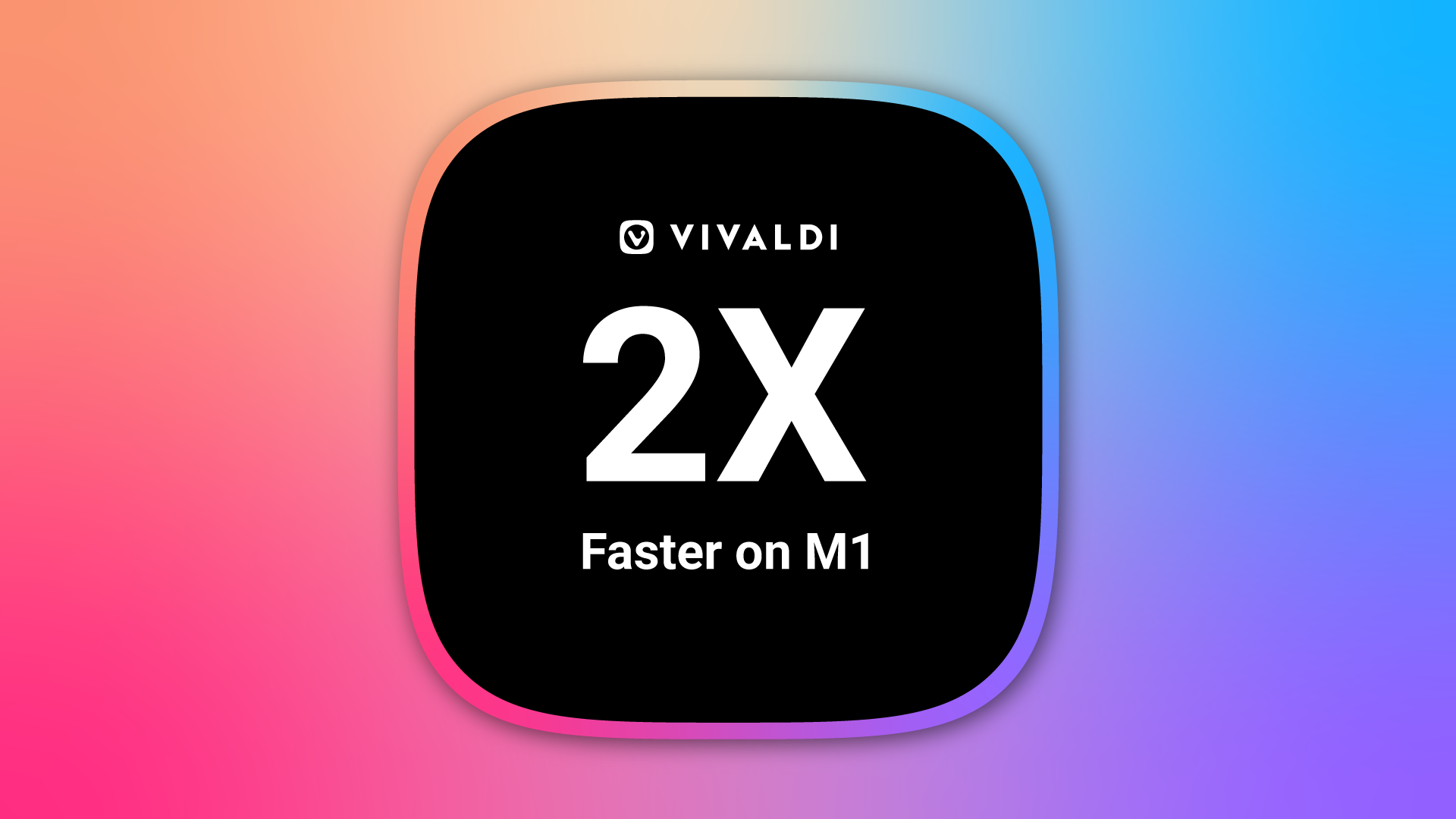 Vivaldi is now available for Apple's new Macs with ARM-based M1 processors — a development much-awaited by Mac lovers who browse with Vivaldi or were holding themselves back until this got in.
Apple's M1 chip powers its line-up of MacBooks. It's substantially faster than the Intel-based processors that previously powered Apple products.
Those lucky enough to have M1 Mac Mini, Macbook Air, or Macbook Pro systems will enjoy browsing with Vivaldi's features even more now with this added support. Browsing with Vivaldi is 2x faster when tested internally on a Mac machine using M1 processors, upping the overall performance.
Just a tiny bit more on speed and customization
Vivaldi adds more flexibility to the browser with every update. The new version comes with even more options that will help users save time and stay organized:
Periodic Reload in Web Panels: Taking a cue from one of the loved features, Periodic Tab Reload, the Web Panels will now allow websites to reload at regular intervals — a convenient way to display a website that needs some eye-keeping. This works especially if a news site has been added as a Web Panel.
Declutter a crowded Tab Bar in two clicks: Tab hoarders can now easily create multiple tab stacks at once via 'Tab Stack by Hosts'. The new one Stack Tab by Hosts will go through all tabs and stack the ones from the same domain.
Configurable Web Page Menu: There's more to the palette of Menu customization. Users can edit the context menus that they open when right-clicking anywhere on a web page. This will help them tune big menus and move items that are not used frequently.
Quick Commands, more dynamic: The keyword searched for in Quick Commands is now bolded, similar to how search words are highlighted in the Address Bar — suggesting search strings that help you find what you're looking for faster.
Also, users can periodically reload websites through Quick Commands by simply typing "Periodic reload 2". By pressing enter, the tab will reload every 2 mins.
Shh… Silent update for Windows: The process to add support for silent updates for Vivaldi on Windows has started. Not really trivial, a part of the process will be activated in the regular update cycle in the future.