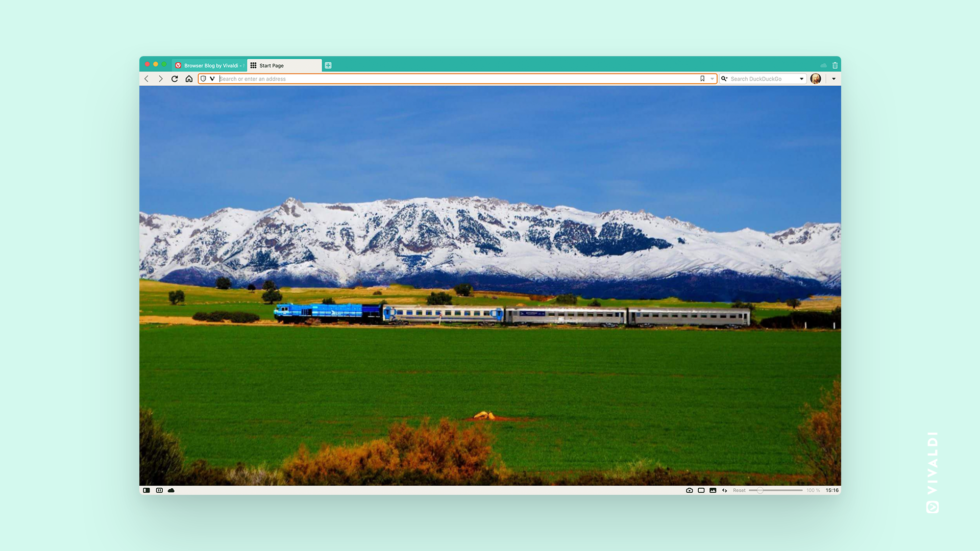 Read this article in Русский.
We live in an amazing world. Thanks to the Internet, there are practically no barriers to free communication, even if people live on continents divided by oceans and speak different languages.
We are all part of a global human society, and we are united by the desire for peace, prosperity, and a happy future. And each of us, directly or indirectly, contributes to achieving this wonderful goal.
As you know, the Vivaldi team is very international. We employ people of 18 nationalities living in eight countries, with offices in Norway, Iceland, and the USA. And we make a browser for users from all over the world.  
To achieve this, we translate the browser interface and Vivaldi services into many languages. But this task is beyond the capacity of even our international team.
For this, we get invaluable help from people from all over the world.
At the moment, 120 volunteers from several dozen countries help us with the translation of Vivaldi. It is thanks to them that Vivaldi "speaks" 46 languages and – up until recently – it was in the process of being translated into 79 languages.
We just embarked on our 80th language. 🎉
Vivaldi browser in Kabyle
Not so long ago, a friendly team of Kabyle translators contacted us and we said "yes".
We asked Slimane Selan Amiri from the Kabyle translation team to tell us a bit more about his language.
Kabyle is a language from the large family of Amazigh (Berber) languages spoken in North Africa. Kabyle is spoken in Algeria, more precisely, in the region of Kabylia. The Kabyle language is spoken by some 12 million people living mostly in Kabylia and the rest of Algeria. It's also spoken in France by a large diaspora estimated at one million people and in North America, especially in Canada by a few thousand people.

The Kabyle language only became an official language in 2016 (together with all the other Amazigh languages). But it has never been taken seriously and the Kabyle people know that if we don't work hard to preserve our language, it will go extinct because of the domination of the great languages.

I am very much aware that the danger comes from the digital domain. If a language isn't integrated into digital products, it is doomed. The great, digitally strong languages will replace it sooner or later.

Slimane Selyan Amiri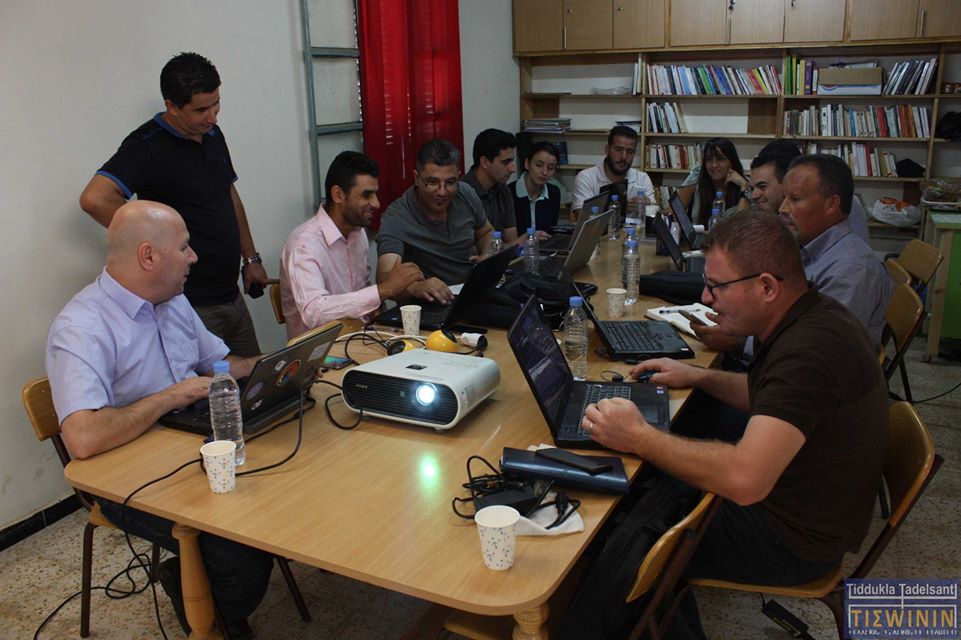 The Kabyle language came to digital technologies back in the 1990s, but it was only in 2014 that the active work of volunteers began, gradually pushing their language into various areas of the industry.
Most of the attention went to browsers, primarily Firefox, when Kabyle was added to the number of supported languages.
Since the release of Firefox in Kabyle, almost 60,000 people use it. In addition, many people have asked us to localize a Chromium-based browser. Chrome itself remains very popular in Kabylia.

The concern is that Chrome, like all Google products, remains too difficult to localize because of the long and complex process of requesting language additions. We have been asking Google for years but without receiving a favorable response. The same goes for Brave which is also based on Chromium.

But recently I discovered the Vivaldi browser by following the YouTuber Adrien Linuxtricks. He managed to convince me that Vivaldi is the best Chromium-based browser. It is complete, fully customizable, safe, and convenient. I introduced the Vivaldi browser to the Kabyle community and many were seduced, just like me.

I will not hide that at first we did not have great hope that our request to localize Vivaldi into Kabyle would be accepted. But fortunately, we came across a team that is respectful, dynamic, and very open.

When the Vivaldi localization managers accepted the Kabyle language, our team was very enthusiastic. We immediately started the localization of Vivaldi on Android because Android smartphones are very popular in Kabylia. Currently, we are working on the translation of Vivaldi for computers, and we do not intend to stop there. We also want to translate the Vivaldi website.

We have a great goal for 2021. We want to have Vivaldi for Linux in Kabyle. This is because our team is translating Linux Ubuntu, and we have also finished the integration of Kabyle in Linux Debian, so Kabyle will be present in the Debian interface in the next version. Using Linux Kabyle and Vivaldi Kabyle is our goal for this year.

Our beautiful adventure with Vivaldi has started and we wish it will last as long as possible. On behalf of the team of Kabyle translators "Imsidag Iqbayliyen".

Slimane Selyan Amiri
I am very happy to tell you that the translation into Kabyle is almost complete and we are starting to integrate it into public products.
The enthusiasm of the people of Kabylia is very inspiring. If you don't see your language among the languages of the Vivaldi browser, reach out to me and the translation team. Together, we can make the Vivaldi browser truly international.
Leave a comment below or send a request to [email protected] and we will contact you.