How to use Reader mode in a browser
Everyone has a preference when it comes to reading: the font size a little bigger, the brightness at a certain level, a favorite font and so on. The important thing is that the words are legible and appealing enough to catch and retain the reader's attention.
So why should it be different in a browser especially when we work and live in it, and spend hours online?
Say hello to Vivaldi's Reader View
Online content comes in different fonts, sizes, and styles, and it can disrupt your focus. We obviously can't let that happen!
So here's Vivaldi's Reader View for you – a little paragraph icon in the top-right corner of the Address Bar, when active, turns blue and gives you the perfect way to read content on your terms. (Not every site on the Web supports a reader mode, so if you do not see the icon, the page does not support this decluttering function).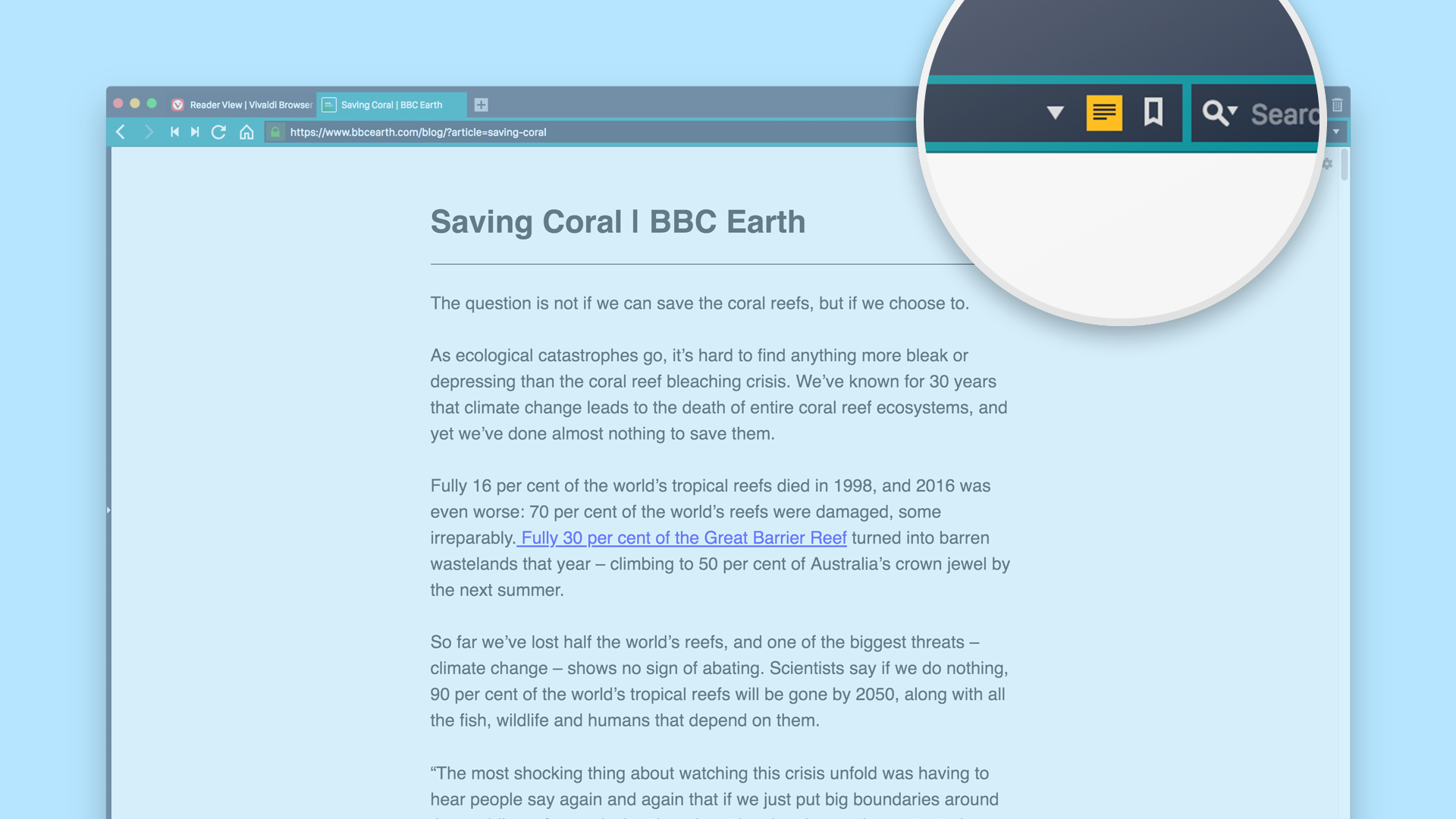 #1 Cut the clutter. Bring back your focus
Distractions are the enemy of productivity especially when trying to keep your head down, focus, and study.
On that note, here's a shout out to students and college-goers! Back to school? You'll find Vivaldi's Reader View so super useful that you may consider ditching your books and embrace reading more on your laptop.
Very often, you come across an article laden with advertisements. Annoying, isn't it? Vivaldi's Reader View comes to your rescue stripping away distractions such as advertisements, flashy banners, unnecessary videos and presents the article's content in an easy-to-read and clutter-free manner.
Some of our users love this feature:
The Vivaldi browser (@vivaldibrowser) has a special mode called "Reader View" which makes the website clear of any adornment, image, side columns, even advertisements, and also normalizes the styles leaving only the pure text. This is one of my favorite features.

– James Rosemary (@driverop)
You are not only able to diminish pesky distractions with the Reader View but it also increases your focus on the information that you are supposed to be taking in.
#2 Process and absorb better
One thing is being able to focus more while reading, and another thing is processing the information even better.
A winner in both, Vivaldi's Reader View lets you play around with the font type and size of the text that you are reading. What's more, you can even adjust the column width and line height, as well as select either dark or light background – just right for your eyes.
These are great viewing options that make your reading time more purposeful. Pick your preferences in the Settings through Web Pages where you can find an array of fonts to choose from. We use the default website fonts. Not many websites use them but some do. As an example, Wikipedia does use the default sans-serif font.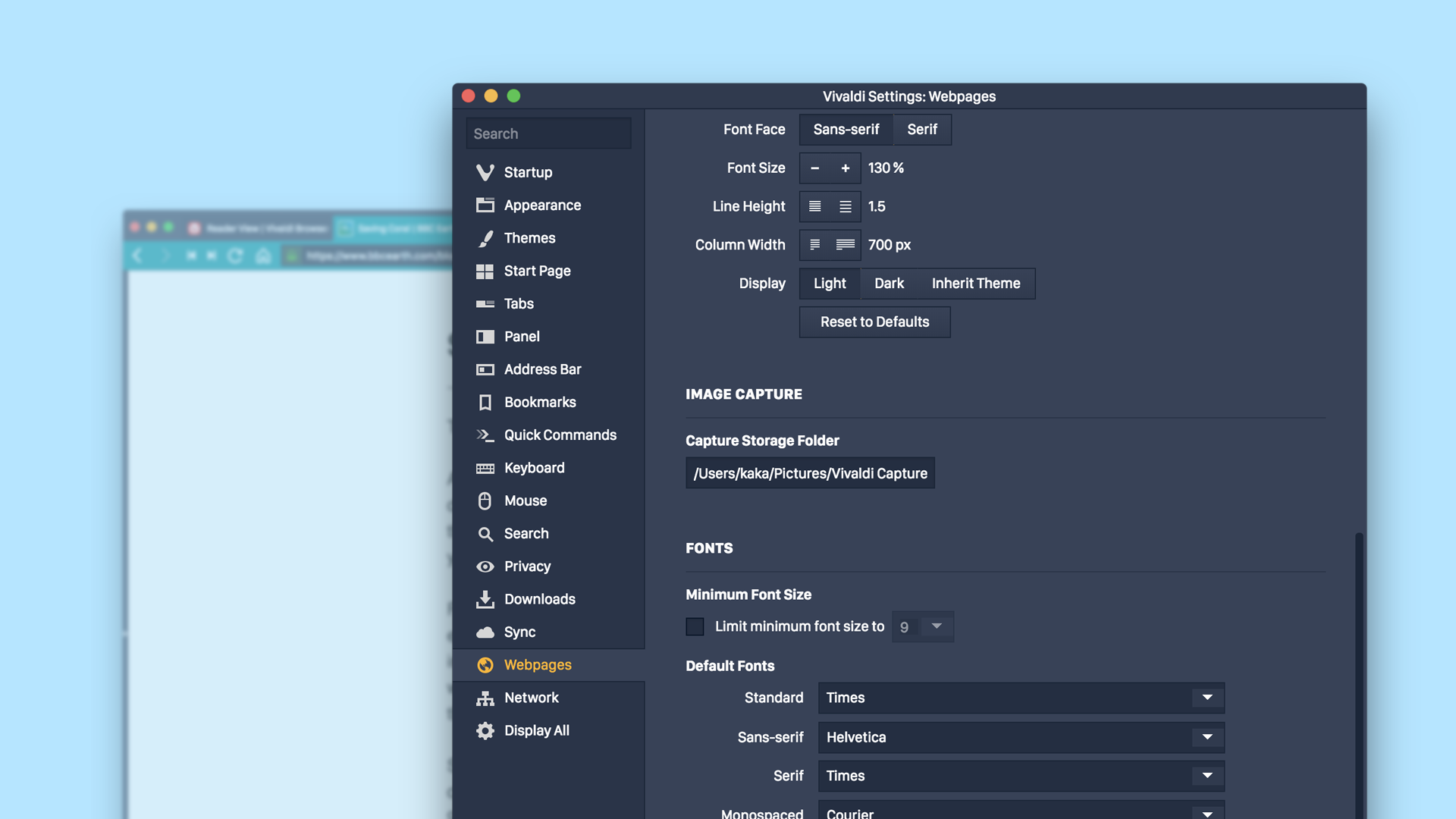 The list of fonts are all the fonts available on your system. If you are one of those eBook readers, advantages to read on a computer are plenty. The screen is big, so you can make the font as big as you want!
But clearly, users need even more in Reader View, and it is possible in Vivaldi. Read through this conversation on Twitter here. 
For quick navigation, you can access these options directly from the page that is being viewed.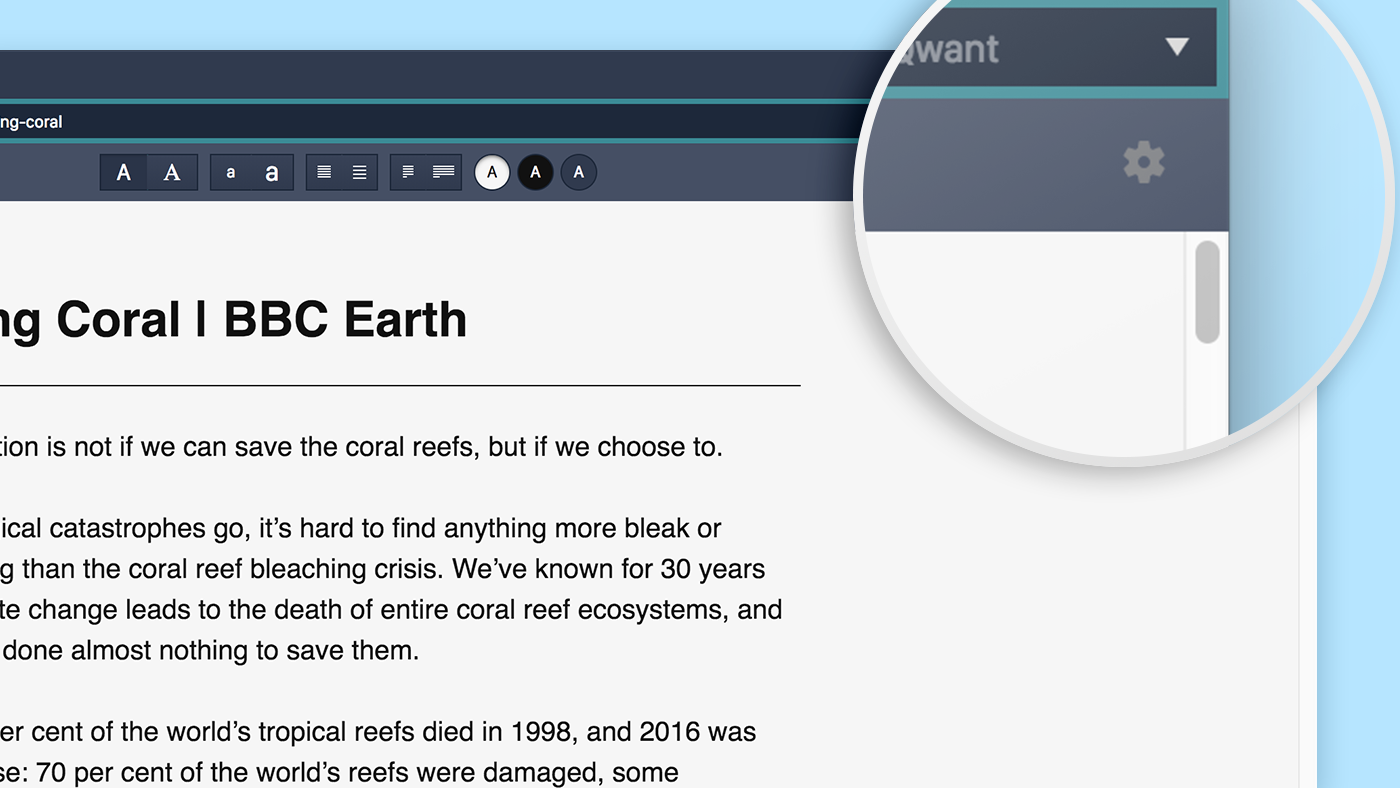 #3 Embrace creativity
Want to add a dash of color to your reading? You can do that with complete ease by further customizing your reading experience with Vivaldi's Custom Themes, a stellar feature loved by our users. Just apply a Custom Theme to the Reader View and make your reading more colorful and enjoyable.
With so many devices around, we are readily exposed to multiple screens emitting colors and different shades of light. The best part here? The Custom Themes in Vivaldi with its programmatic support enforces minimal contrast makes reading more comfortable especially for people with visual impairments.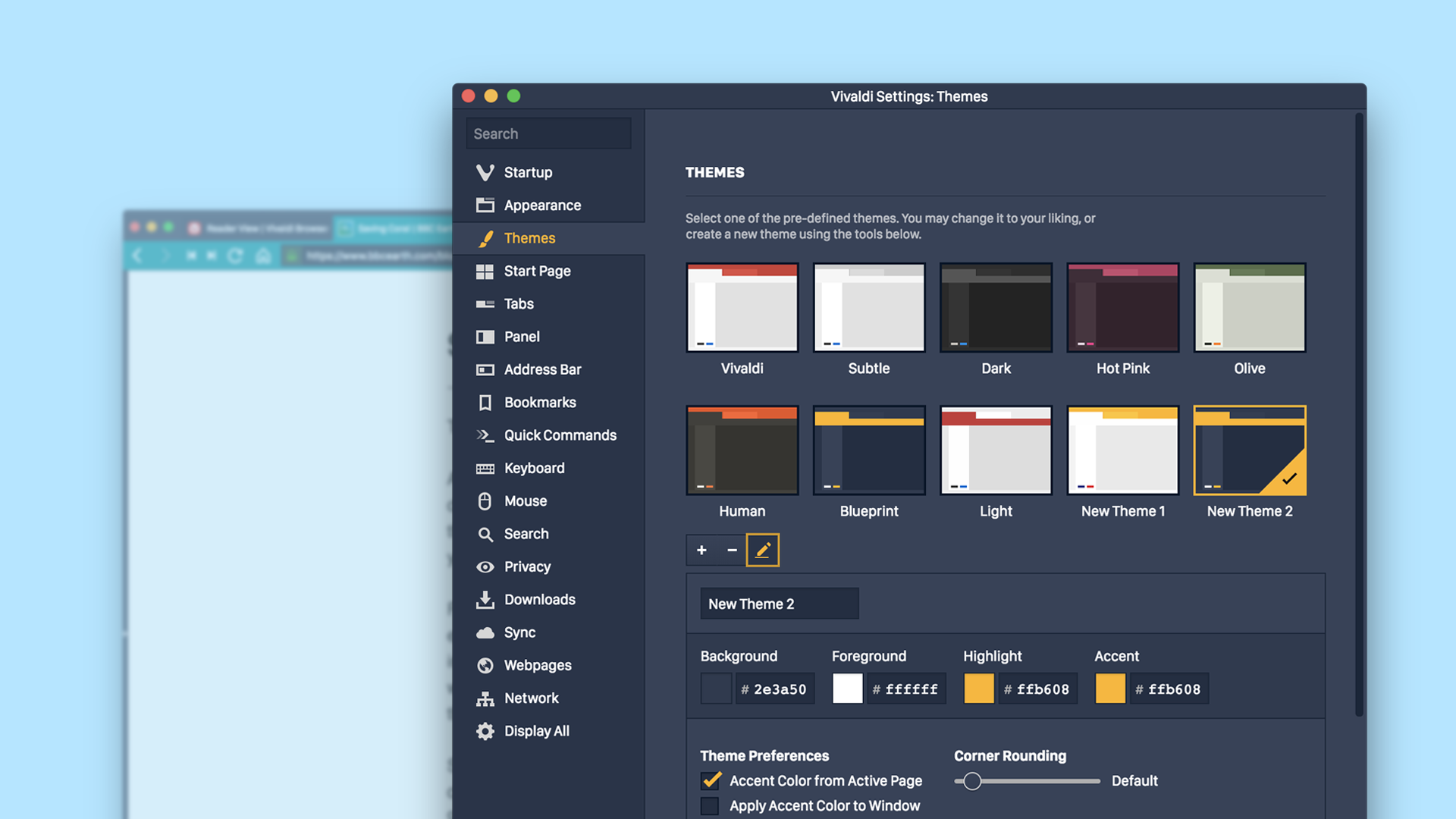 #4 Read vertically. Really?
Yes! We let you do that. In fact, Vivaldi is the first and only browser that allows this functionality – another innovation that lets you turn as many dials to make your browsing perfect. 
When it comes to reading, people can be very picky. So, for all our users in countries like Japan, Korea, China, and others, we offer a Vertical Reader Mode – all for a comfortable and positive vertical reading experience.
#5 Clutter-free printing
Prefer a neat and crisp physical copy of the content you like to read? Printing your content is easy from the Reader View, just click and send to the printer without the clutter of headers and wild HTML styling.
On a side note
Reading can seriously damage your ignorance. 🙂 On this note, we'd like to know how often you use the Reader View in Vivaldi? Have you customized it at all? Share in the comments section below. And if not, start today on 'Read a Book Day'.
Main photo by rawpixel on Unsplash.