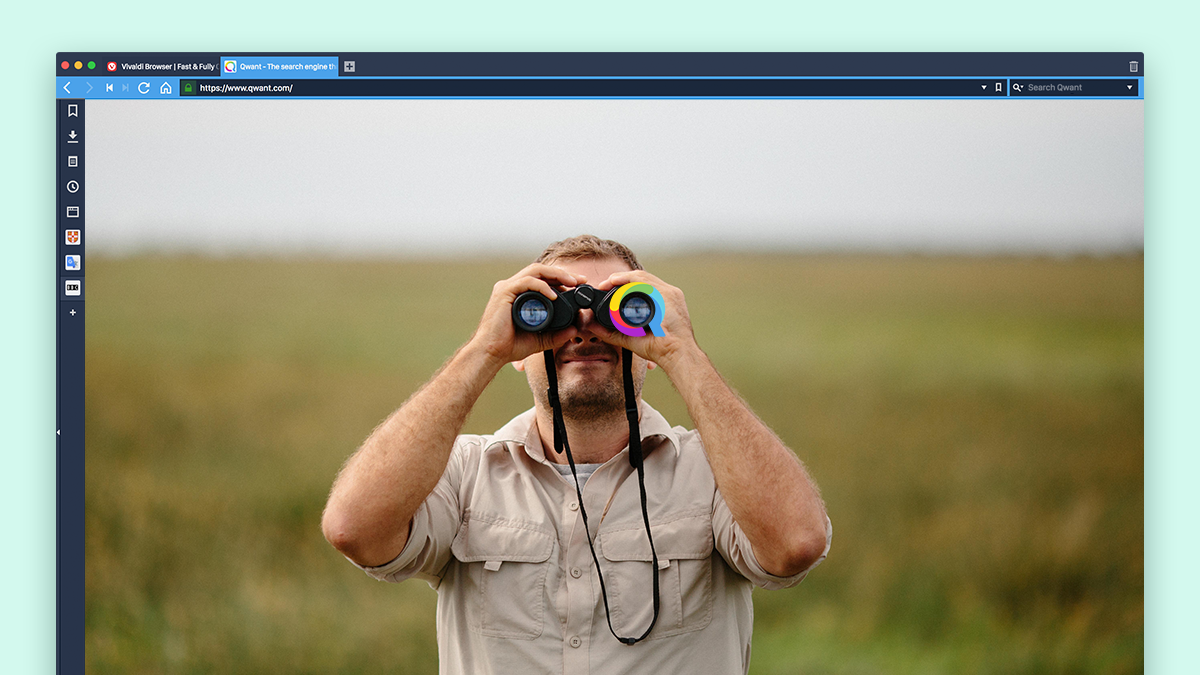 An ATSEP (radar specialist) at the French Civil ATC services by profession and a software tester by love, Pierre Creuseveau has been an ardent volunteer of Vivaldi right from its technical preview days.
Pierre aka Ra-mon is a multitasker — Vivaldi Soprano tester, translator, and an active moderator — diligently manages and interacts with the Vivaldi French community. For more than 15 years, software testing and technical support have fuelled his geekiness.
A former Opera user, Pierre is a strong believer in Vivaldi CEO Jon von Tetzchner's philosophy of putting users always ahead.
Pierre enjoys testing all sorts of software and systems and even hardware like RasPi but he does not hesitate to admit his deeper addiction for testing Foxmail, Opera, and Vivaldi and providing help to their respective users. He admires developers but dislikes coding.
Loves to fix things that don't work, this 'happy fixer' is the sole custodian of Vivaldi's French Twitter handle. With an undying passion to cater to all and sundry — be it on various forums or on social media — Pierre's responsiveness is admirable.
A father of two, Pierre appreciates anything that is close to nature, loves to hike, cycle, and take care of his mother.
This Frenchman, living near Paris, takes immense pride in our recent collaboration with the French search engine Qwant. This teaming up encouraged Pierre to blog his first impressions of this integration on Vivaldi.net:
"Vivaldi et Qwant s'associent, allez-vous aussi les rassembler ?"
For those who don't read French, we bring you the highlights of Pierre's blog in English.
Pierre starts with an introduction to Qwant:
"Qwant is a European search engine, based in France, which neither tracks its users nor monetizes their personal data. It promises to protect user privacy and keep people from getting stuck in the filter bubble."
"In July 2018, Vivaldi in a minor update to its latest version 1.15 added Qwant as a new option among its predefined search engines."
"A young startup, Qwant has been active since 2013 and like Vivaldi aspires to offer its users alternatives that are respectful and effective. Both companies are like-minded and share common values."
On the current incline towards privacy-oriented alternatives, Pierre says:
"These days more and more Internet users are taking control of their personal data and prefer to keep their private life to themselves. GAFAM services have made users turn towards alternate software and service providers that are less intrusive."
As a user who wants to be treated with respect and browse on his own terms, Pierre adds:
"Qwant does not spy on the searches of its users. And with Vivaldi, they can now get a customisable, feature-rich browser that respects the personal data of its users.
Another unique feature of Qwant is that it can categorize search results by 'web', news, and social media results. The Qwant homepage also includes news stories, trending people, events, and other interest stories."
"A Lite version with a completely clean interface also exists. With bookmarking and adding notes and results to your boards, it is possible to create an account where you can store and organize your favorite information."
On Vivaldi's privacy-conscious approach, Pierre writes:
"Recently Vivaldi allowed its users the ability to define a specific search engine for private window browsing. The default search engine in Vivaldi's private window is DuckDuckGo but it is pretty simple to choose to use Qwant instead."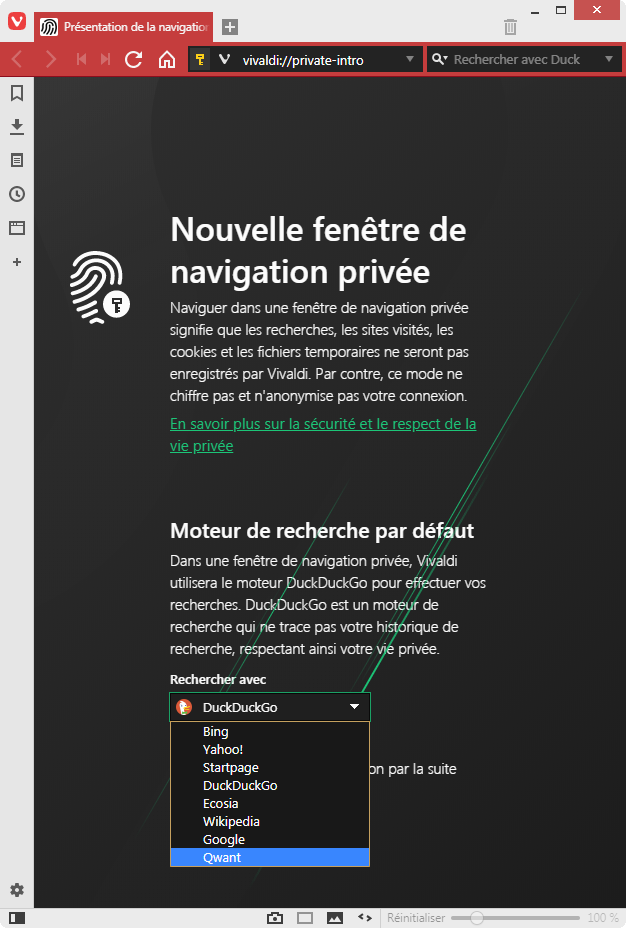 He says, "Qwant's search results are quite relevant and can be used for standard browsing."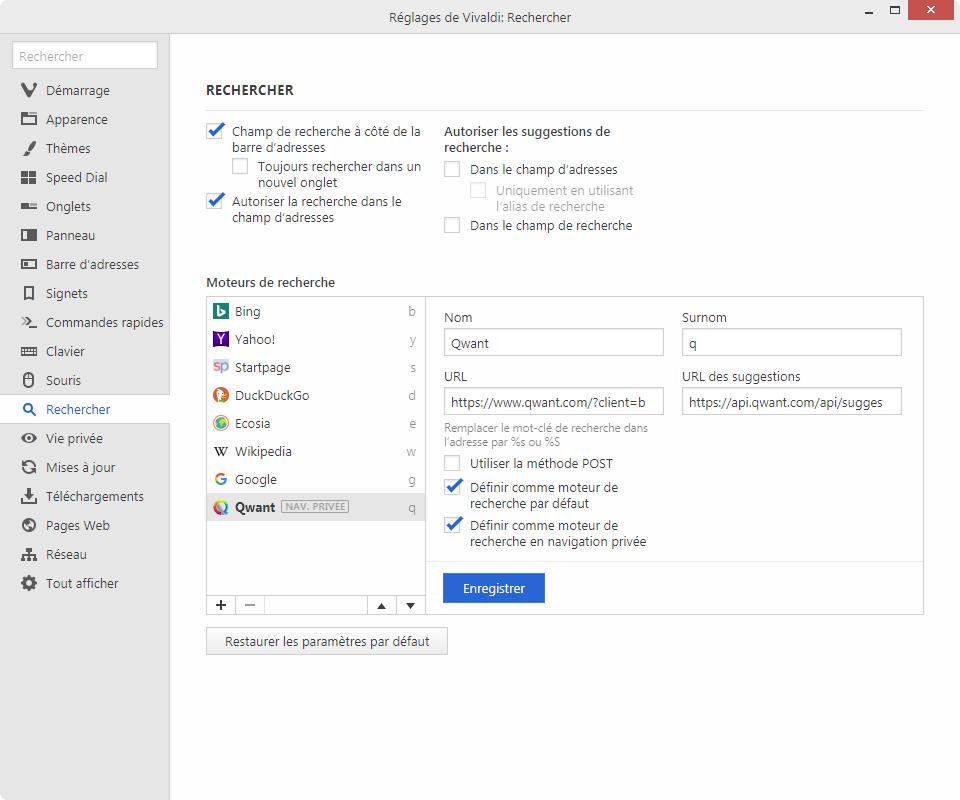 To get you thinking, Pierre poses a question:
"They have a lot in common — Vivaldi and Qwant are young independent companies that listen to their community, respect their users and have a forward-thinking vision. Will you use this combination to browse online effectively and search the web in a way that respects your privacy and needs?"
He wraps up his blog with this conclusion:
"I find Vivaldi browser, the Vivaldi.net mail service and the Qwant search service great alternatives to Chrome browser, Gmail and Google search."
Photo by Louis Blythe. Banner design by Khoi