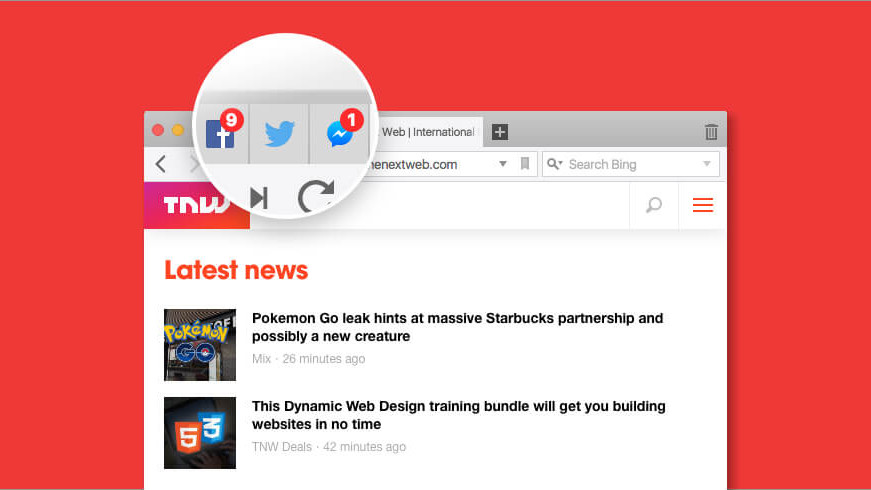 Many of us find it helpful to get regular reminders and messages from our favorite apps – think Twitter, Facebook, LinkedIn. After all, in this fast-paced world, this can make us more productive. 
Then, there are those who would argue otherwise and think that notifications are nothing short of annoying and a waste of time.  
We've got no idea which side of the argument you're on, yet we're pretty sure that you can breathe a sigh of relief – with your browser, you can take control of notifications. 
In Vivaldi, it's easy to keep an eye on pages with updated content. Depending on your workflow, you can do this either in the Tab Bar or in the Window Panel. 
At the same time, should you happen to dislike notifications, switching them off is one click away. 
Tab notifications
No one wants to spend all day refreshing web pages just to check for a new message, anticipated offer or an updated article. There are many cases when you may want to know when a site has updated its content. 
Social media and messenger sites update the start of their page titles with numbers to indicate notifications. This is super convenient unless you have many tabs and the title does not show at all. In addition, even with big tabs, these numbers do not always stand out.
In Vivaldi, this is taken care of. In 2016, Vivaldi became the first browser to display notifications in tabs. We detect the numbers and highlight them above the favicon. The look of this notification also conforms to the theme you use, adjusting its color and roundness accordingly. 
The counter goes up to 9 and then displays as a "+". This is a space-saving mechanism within the favicon area as large numbers become unreadable or obscure too much of the favicon. However, no information is lost. Even with small tabs, you can read the full number on hover.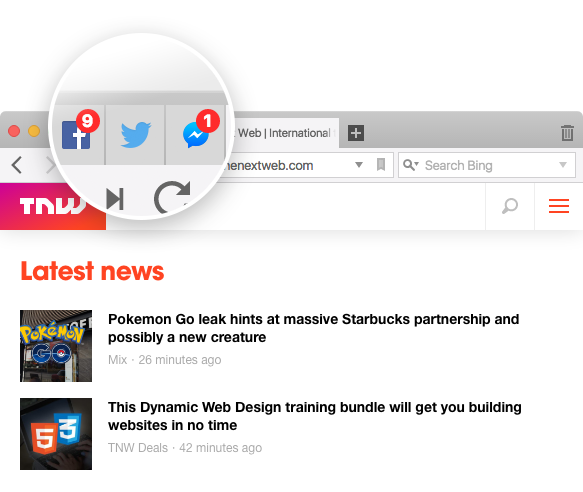 Enabled by default, this works with regular and pinned tabs.
This feature is controlled by going to Settings > Tabs > Tab Display > Display Page Title Notifications. 
Feel free to disable it if you don't want to see notifications in tabs. 
Window Panel notifications
Recently you asked us to investigate using the Window Panel as a replacement for the Tab Bar to display notifications. Many of you, it seems, prefer to control their tabs through the Window Panel instead of the Tab Bar. The Window Panel opens to the side of your main browser window and gives you an overview of all your open tabs, tree-style. 
When you enable Window Panel notifications, you'll see the number of tabs with unread content. When a page has been updated and has potential new content, it will be added to the counter.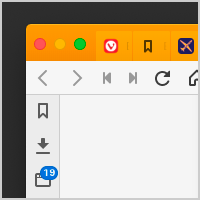 You can view the pages with updated content in the Window Panel – look out for the tabs listed in italics. Note that the Window Panel lists separately your pinned tabs. 
Make sure you switch this off if notifications are not your thing. Go to Settings > Panel > Window Panel and untick Show Unread Tabs Badge. 
* * *
We hope that if our features have drawn you to Vivaldi, control and small details (like our notifications) will keep you hooked.
How do you use Vivaldi's notifications? We'd love to hear from you in the comments.