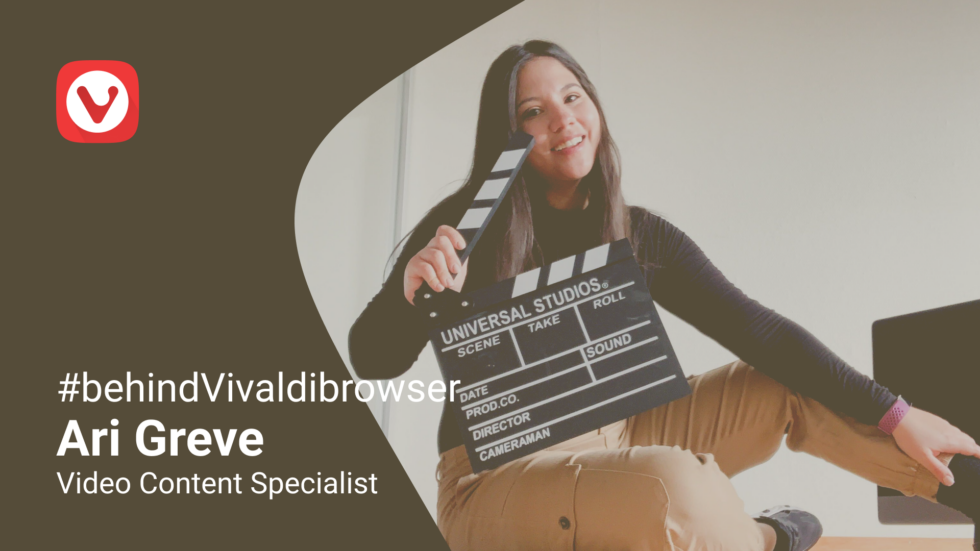 We believe that videos are a great way to bring Vivaldi browser even closer to you. That's why we introduce you to Ari Greve, today. A few weeks ago, Ari celebrated her first year at Vivaldi. Together with the marketing team, Ari produces all our videos. Today, we asked her a few questions. Curious? Let's dive right in! ⬇️
What do you love about working at Vivaldi browser?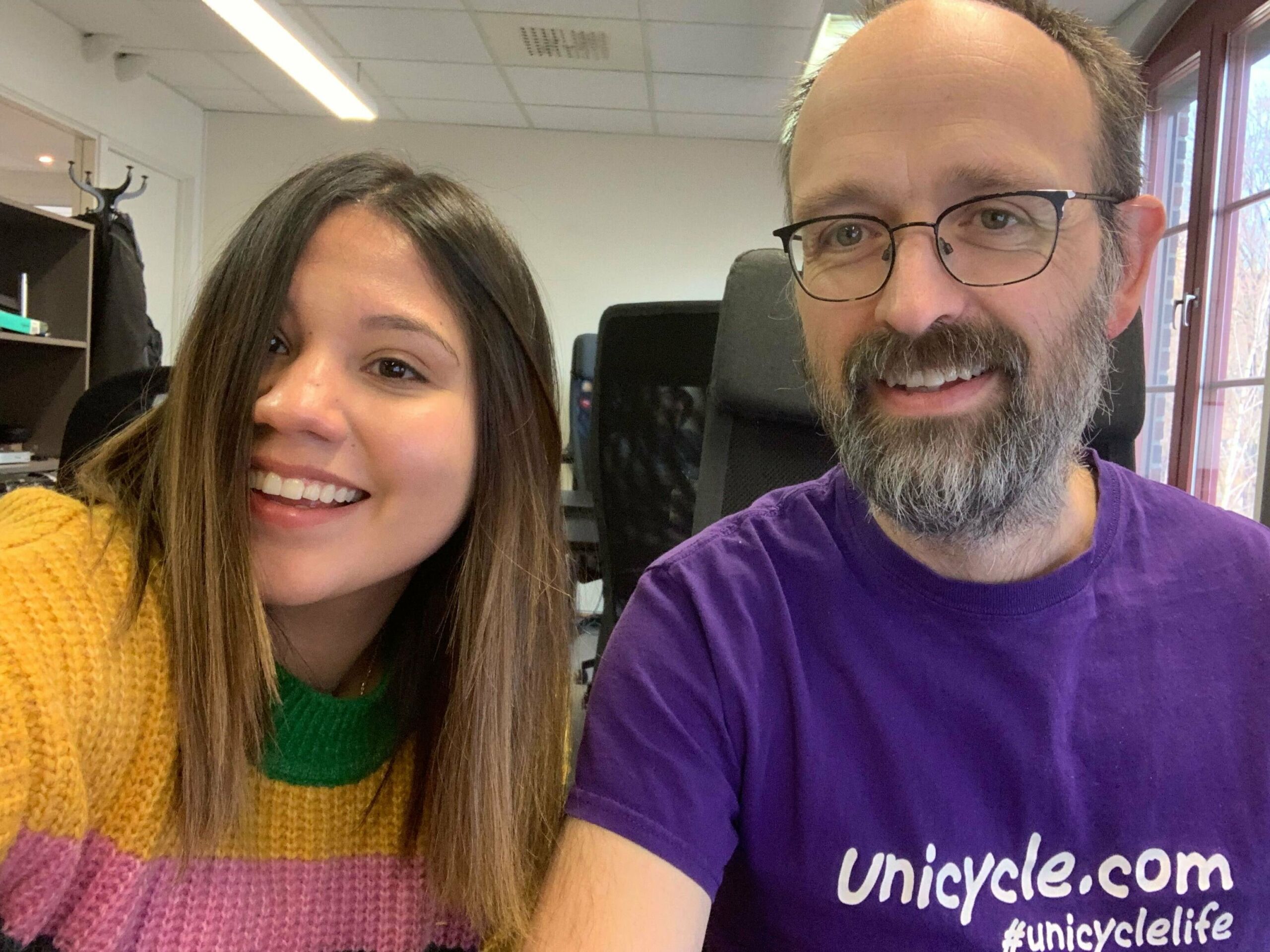 I love the values of Vivaldi. We listen carefully to the feedback of our users because we aim to build the best browser that cares for the data privacy of our users. We want to make the internet a better place. Isn't that a great motivation? I also have to admit that lunches at the office in Oslo are pretty good.😋
What are your favorite productivity features in the browser?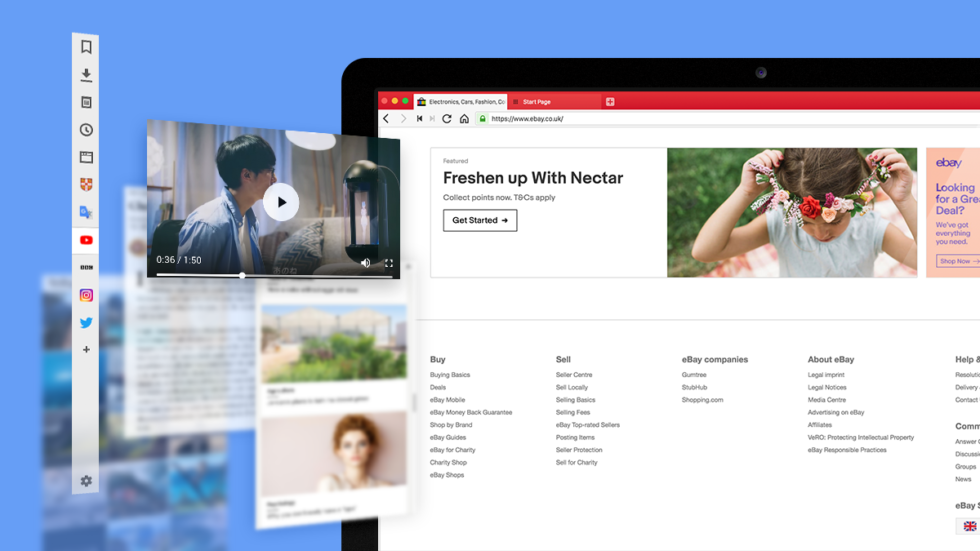 For me the Web Panels are a game-changer – everything happens much faster when you have your favorite applications so close to you. It just makes my life so much easier. And I also love having the private Vivaldi Translator integrated into the panel. I am speaking three languages, and, if I have doubts, I just always have the translator close to me.
What is the biggest thing you have learned so far?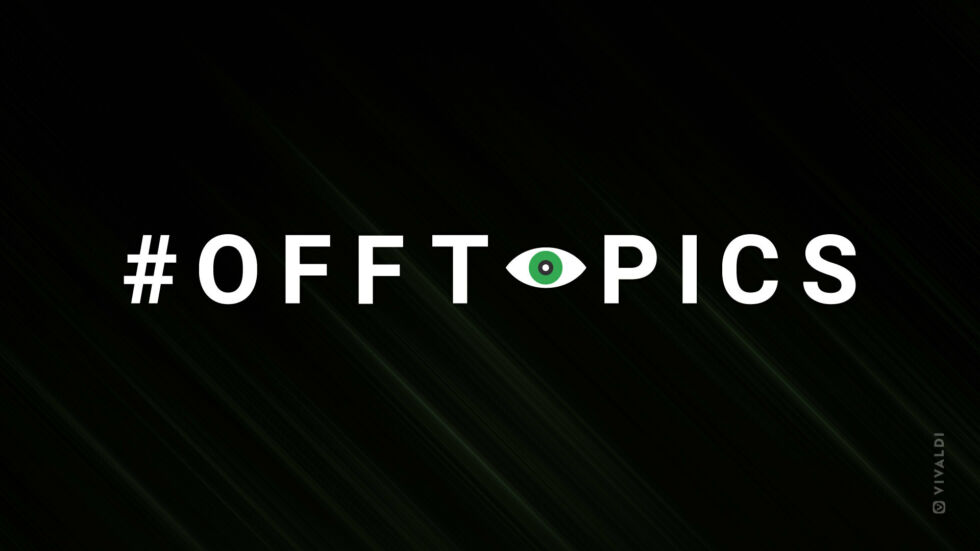 "Be the change you want to see in the world" is what I was told as a kid. When I started working at Vivaldi browser, I realized that I could really bring about change to the world. We are helping to build a more honest and transparent society. Vivaldi made me understand that it's always worth fighting for the truth.
What else should we know about you?
I am originally from Venezuela, and I'm so proud to represent the Latino community in the company. I am often listening to Latin music while editing videos. It just helps me feel creative and full of energy. 💃

And with her energy, Ari inspires even more people from the Latino community to try Vivaldi browser. Check out the feedback: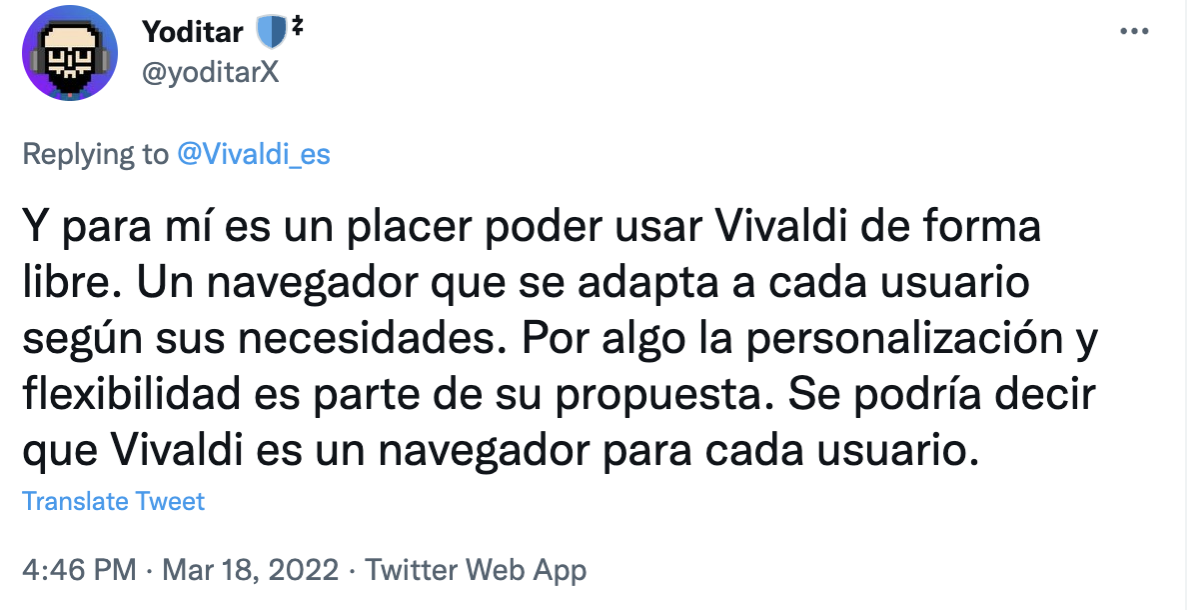 Curious to see what our video team has been working on recently? Check out our videos on YouTube and don't forget to subscribe to our channel!🙌