Vivaldi Translate
Our browser is private by design, so is Vivaldi Translate powered by Lingvanex. Vivaldi makes it easy to instantly translate websites and short text snippets without the need for third-party extensions that spy on you.
Download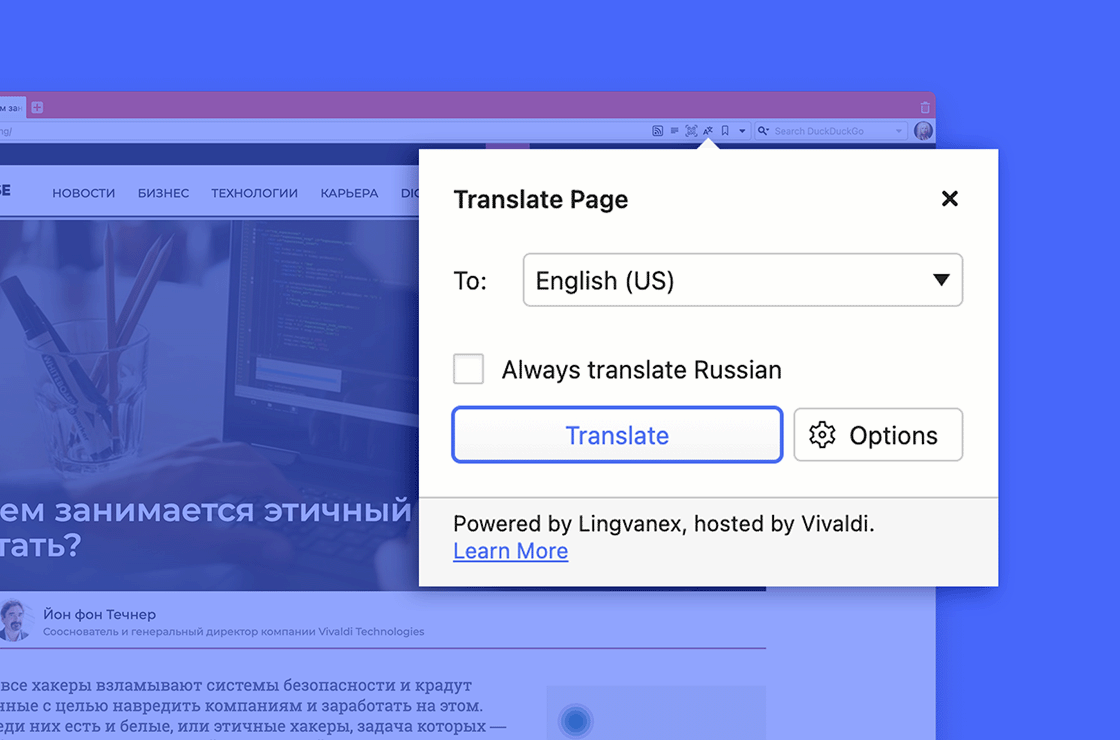 Break the language barrier
Built-in Vivaldi Translate lets you translate selected text or full webpages into 108 languages at the click of a button.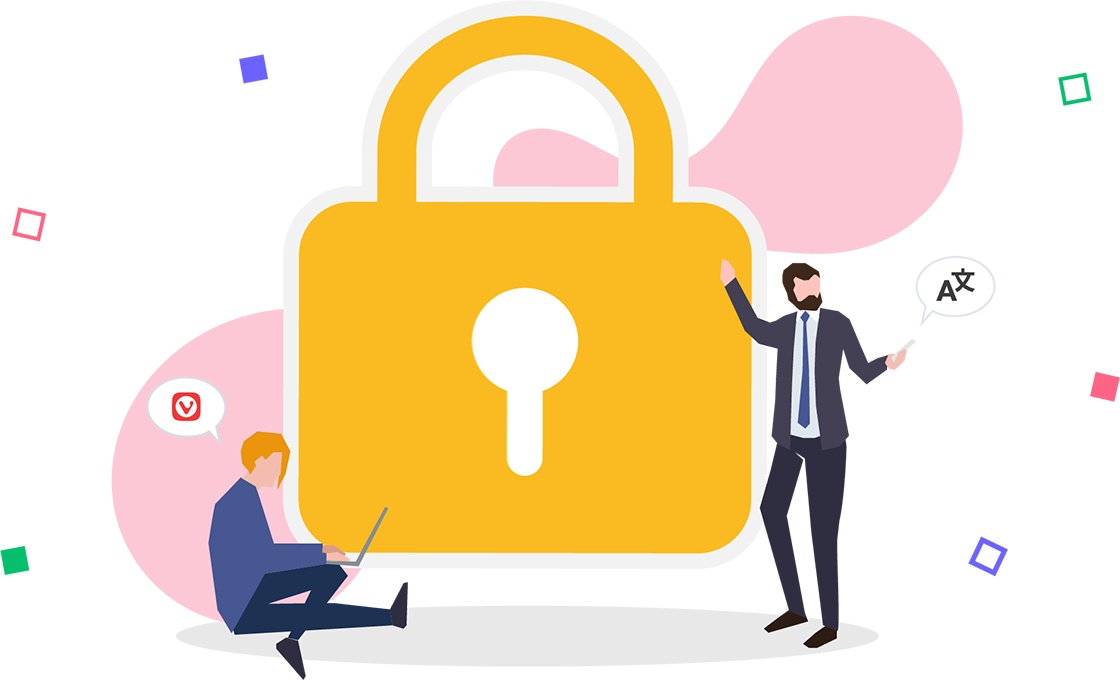 Safer, more secure translation
The translation engine is securely hosted on Vivaldi servers in Iceland. This means there are no third-party servers involved. And it means nobody can access your private translation activity, even us.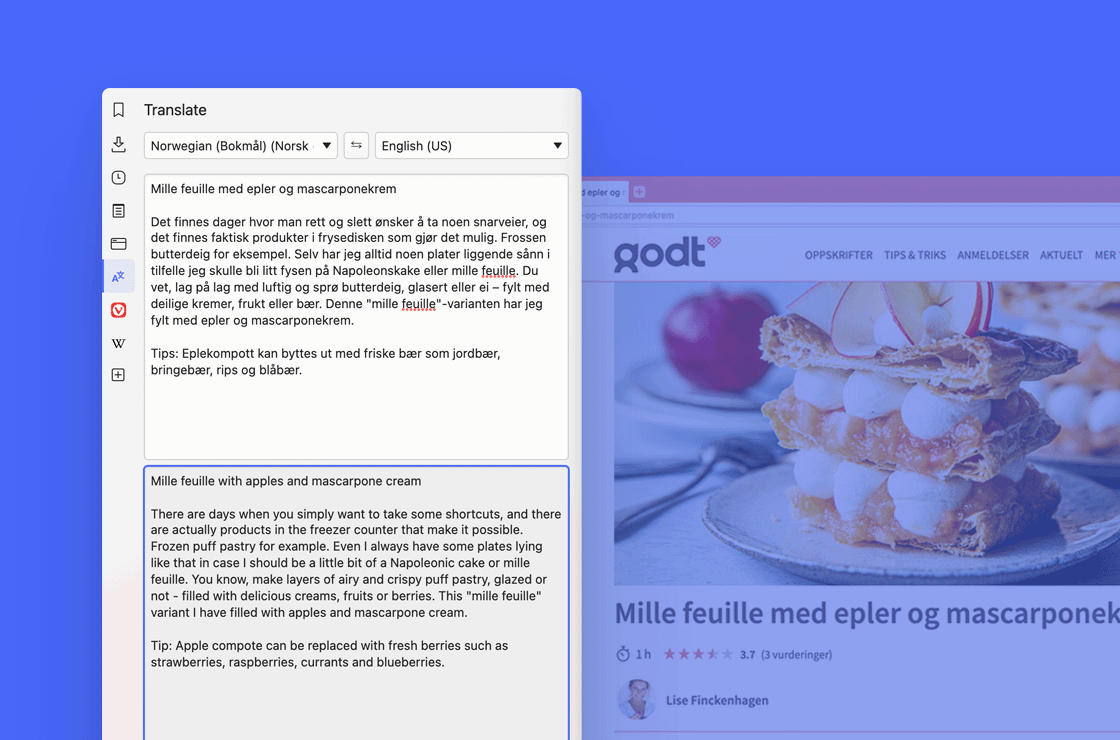 Fast translations in the sidebar
A dedicated Translate Panel auto-translates selected text in a flash and gives you access to your translation history.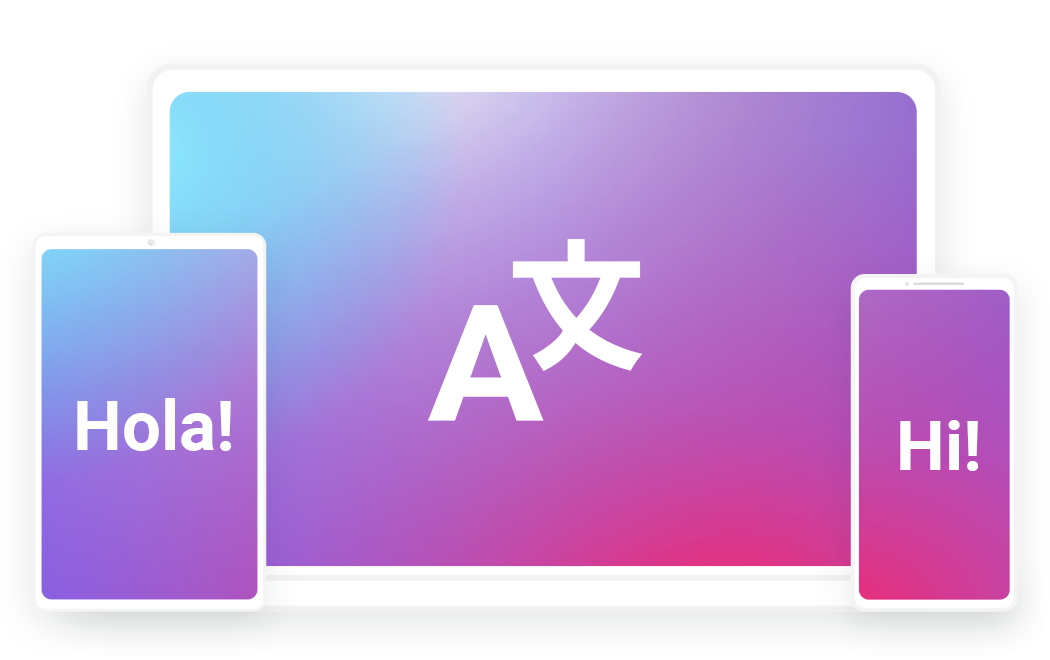 Our translator works on Windows, Linux, macOS and Android. You'll enjoy fast and seamless full page translations on every platform, with the same functionality of Vivaldi Translate on desktop.
Translator customization options

Always translate

Never translate

Never translate this site

Offer to translate pages
About Lingvanex
Vivaldi has partnered with Lingvanex to help millions of users break the language barrier without compromising security and privacy. Lingvanex offers high-quality and secure machine translation for text, voice, documents, and websites in 200+ languages for companies and individuals in the form of Cloud API, local server or applications. More information about privacy-centric machine translation solutions can be found on the Lingvanex website.
Lingvanex

Translate Websites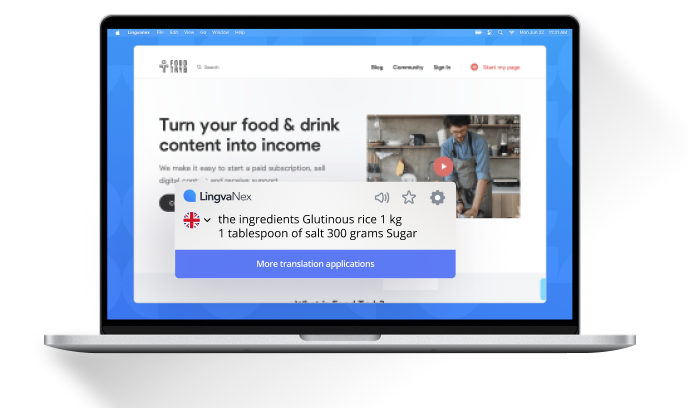 Translate Documents

Cloud API

Machine Translation
Privacy first
Making the browser is our job. How you use it is none of our business. We don't track or profile you. We don't do data collection. We don't sell your data to third parties.
We don't get to see the sites you visit, what you type in the browser, or your downloads. This type of data is either stored locally on your machine, or encrypted.
Check out our privacy policy below to hear more about what we don't do.
Read more