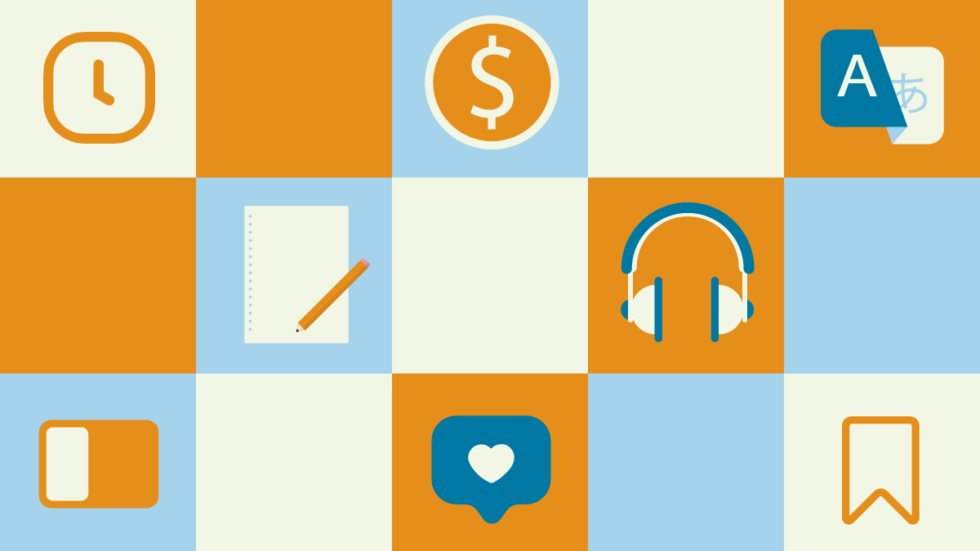 Vivaldi & Multitasking
Many resources today are available online and you'll rely on your browser to access them. You'll need to open a number of sites and apps simultaneously, search for information while listening to podcasts, and chat with those close to you. 
There's one thing that can make a big difference to your productivity – your browser and how you use it. 
Enter Vivaldi's slide-out sidebar, or Panel, which lets you browse without closing your current tab. You can add any site or app as a Web Panel. This way you can: 
Create a split-screen view. 

Switch tabs while keeping the Panel open.

Toggle between the Mobile and Desktop version of the site. 
Here's how to take advantage of Vivaldi's Web Panels.
Access resources without switching tabs
Content sites and study aids make for fantastic Web Panels. Try adding Google Translate, Cambridge Dictionary, or Wikipedia and explore their content without jumping windows or tabs.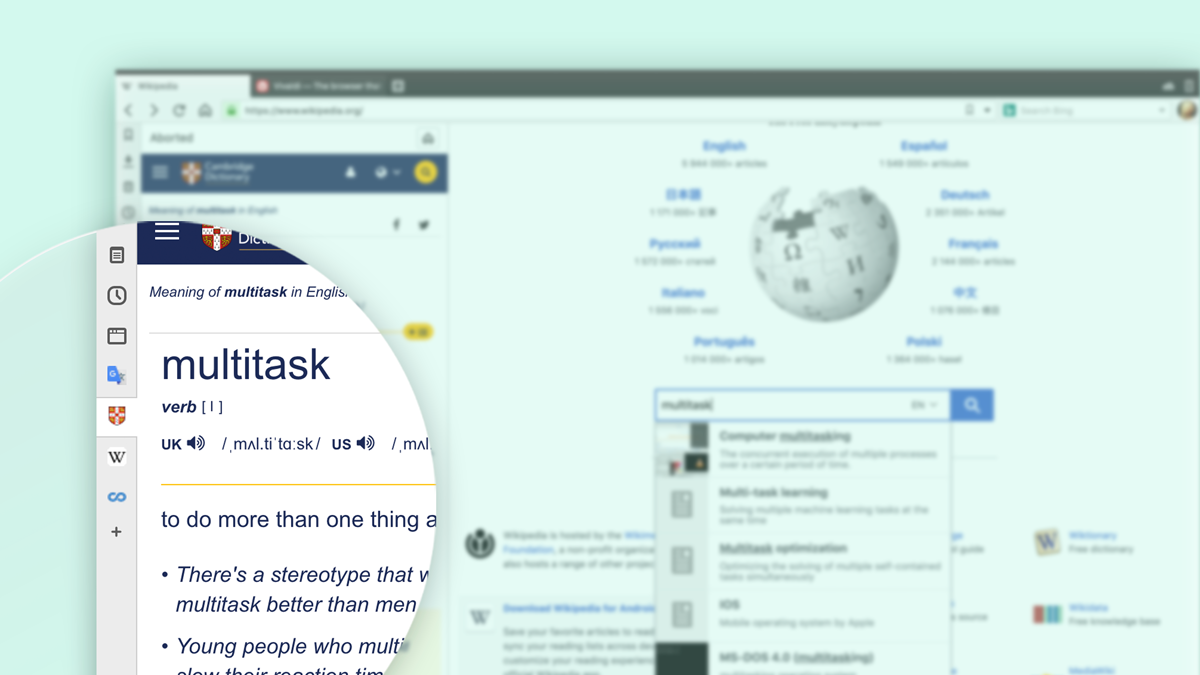 Listen to YouTube or podcasts while working in another tab
You most likely need to access tons of useful YouTube videos and podcasts on a daily basis. Having it all conveniently placed in your sidebar will make a huge difference to your productivity. Videos and podcasts will continue to play even if you switch to a different Web Panel or hide the Panel completely. Make sure you're using the Desktop version of YouTube!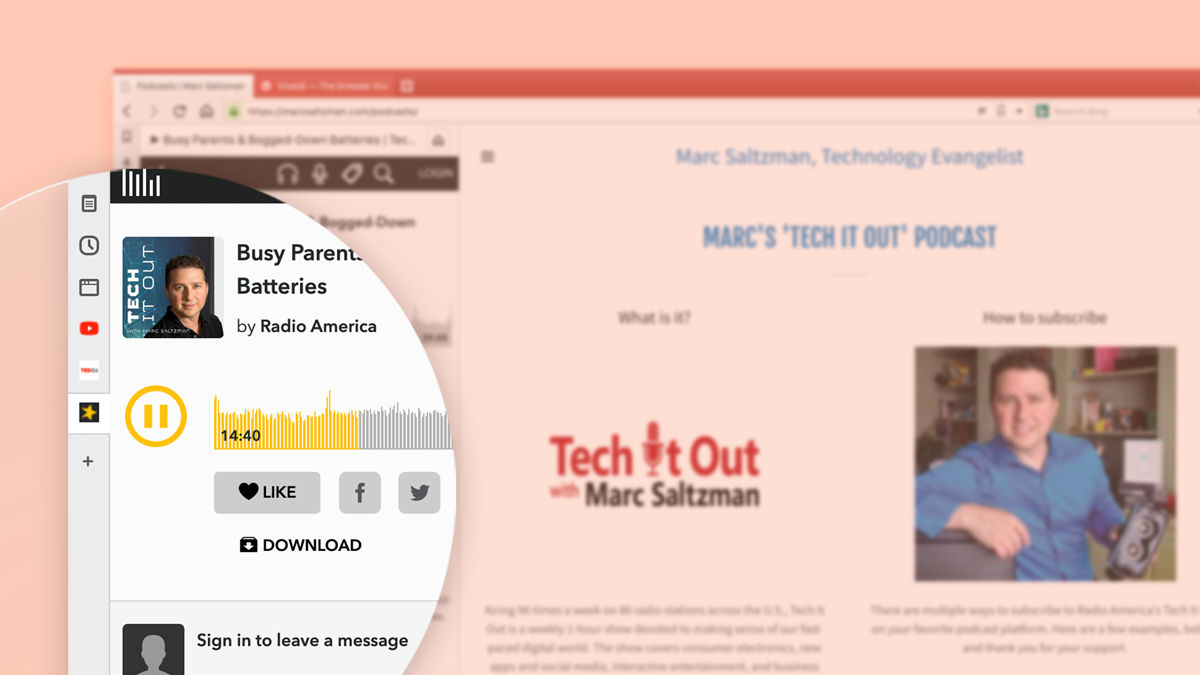 Chat without switching tabs
Let's face it, casting off social apps isn't realistic for most people. Keeping in touch with family and friends has always been an essential part of life. Between major social media platforms and chat apps such as Telegram and Discord, your tabs bar can easily clutter up. 
But place your social media and chat apps in the Panel, and you'll be able to check your social feeds without getting distracted too much. 
If you choose "Auto-Close Inactive Panel" in combination with "Floating Panel" the Panel will hover over the page and you'll be able to read and reply to messages, with the messenger closing itself as soon as you focus on something else in the browser.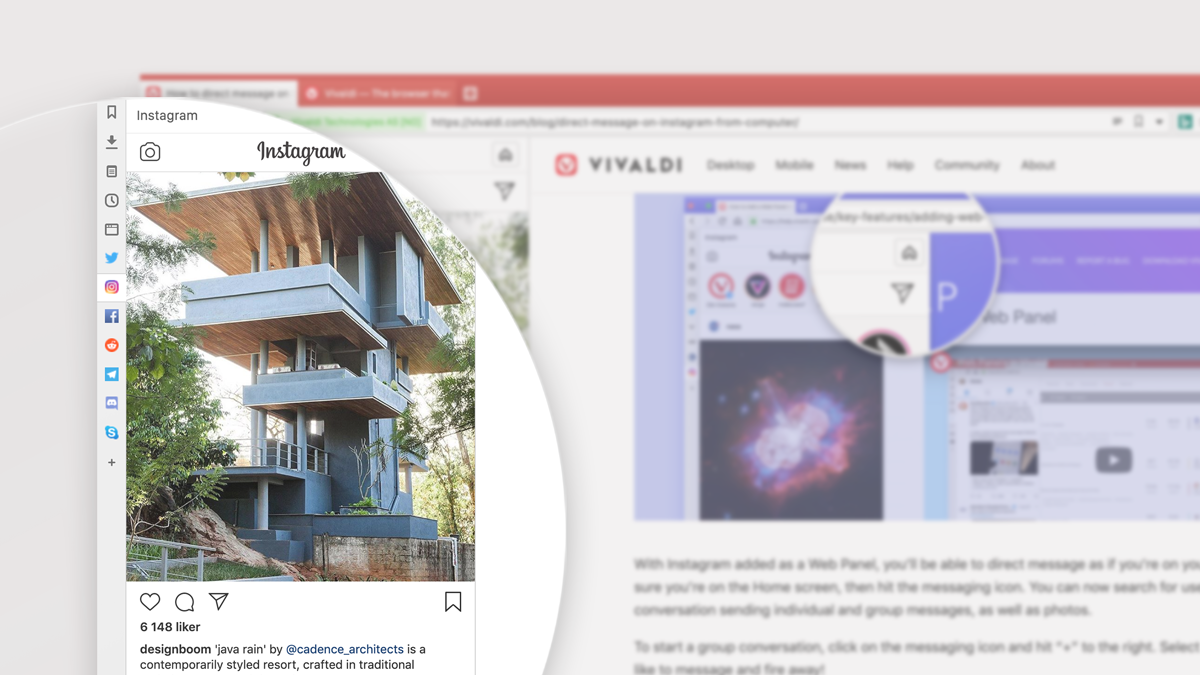 How to add Web Panels
To add sites as Web Panels, click on the "+" icon just below your Bookmarks, Downloads, Notes, History, and Window Panel, and add any site. An alternative way to add a Web Panel is to open the website, right-click anywhere on the page and select "Add Page to Web Panel".
You can position the Panel to the left or right of the browser window depending on your preference. You can have it floating as well as set it to auto-close when you click outside of it – just select your preferred options in Settings > Panel. To toggle between the Mobile and Desktop versions of a site, right-click on the icon of that site in the Panel.
* * *
Using the Panel in Vivaldi will help you multitask and become better at using resources online. If you get hooked, make sure you try more productivity tools built into Vivaldi: Tab Tiling, Tab Stacking, Pop-out Video, History, and Notes.