Read this article in Español, Deutsch, 日本語.
We've received a lot of wonderful themes in the Custom Icons contest, but we need your help to pick the winners.
Vivaldi 6.0 introduced a new customization option for your Vivaldi – the ability to add Custom Icons to Themes. To allow you to tap into your creative spirit, together with some friendly competition, we've been running a theme sharing contest. The deadline to submit a theme was 8th of May. A big thank you to everyone, who shared their themes.
Even if you didn't share your own theme, you can still participate in the next step. Our jury has put together a shortlist of the best themes, and now it's up to you to pick the winners.
Take a look at the submitted themes below and follow the link below to cast a vote for your favorite. You have until Monday the 22nd of May.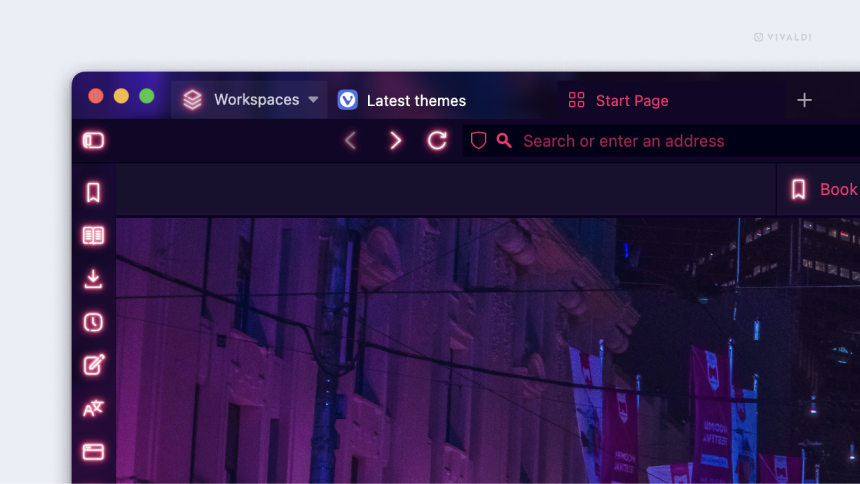 Winners will be announced on the 23rd of May. The three themes with the most votes will receive a prize pack with a portable Bluetooth speaker and some Vivaldi goodies.