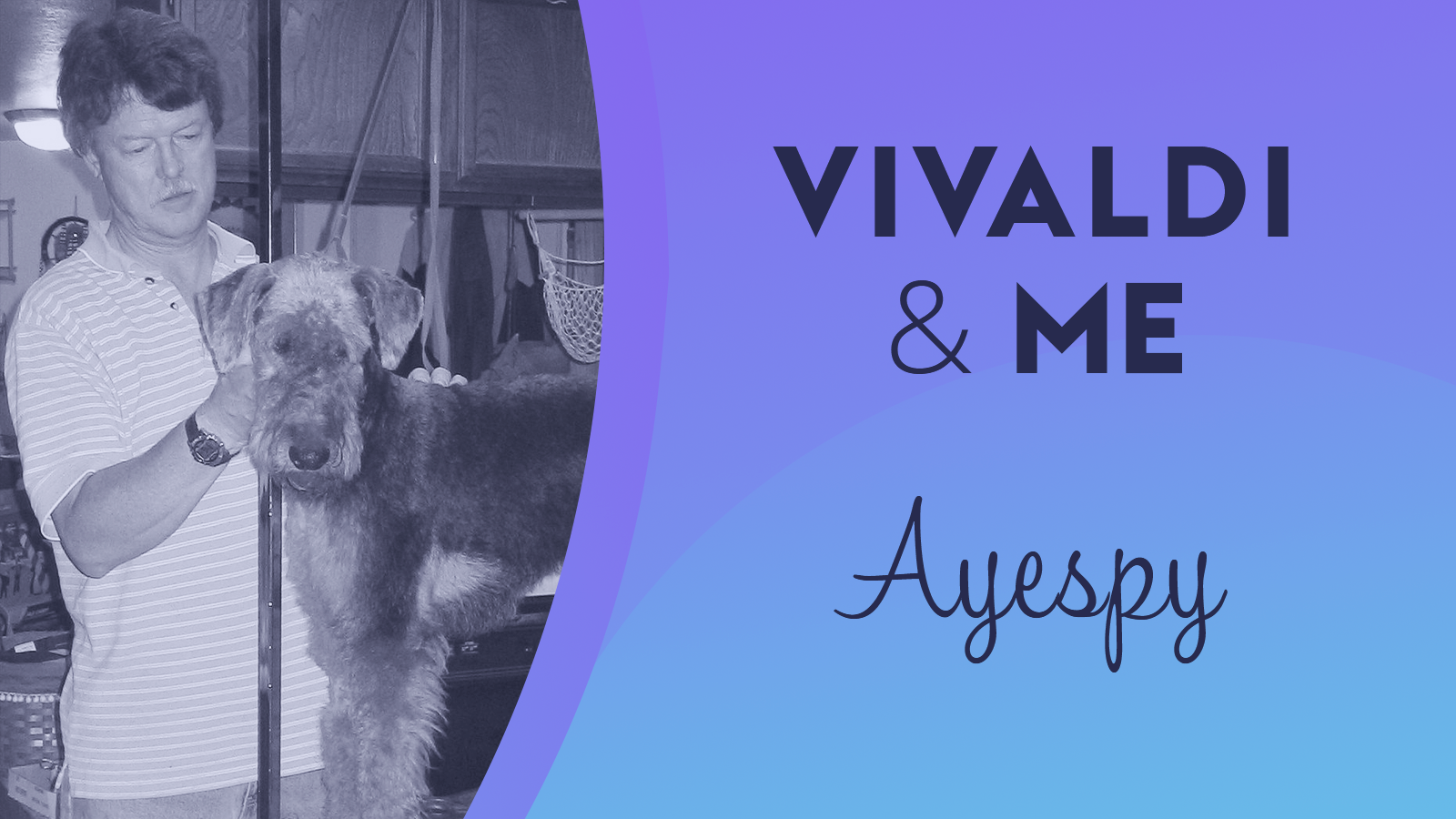 Bruce "Ayespy" Hamilton is better at figuring things out than "the average bear". He makes his living consulting with attorneys on safety and injury matters, and works on private investigations.
"I can figure out what people mean even if they have a poor grasp of English, I can figure out what evidence means in a legal case, I can figure out where to find things that other people can't find, I can figure out how things are put together, how they come apart, and often I can figure out how to fix them", he says.
Ayespy spends the best part of his day sitting at his computer in Las Vegas, doing legal analyses and data research as well as finding out people's and corporation's legal identities and locations, histories, and activities.
"When I do go into the field, my main activity is inspecting premises and scenes, products, vehicles, and things that have been involved in incidents where others have been injured, figuring out how and why the person got injured, and possibly whose fault it was. I also do background checks for employers and landlords, and I find people."
An office of two things
"My office is two things, it's my browser interface and my email – that's my office."
For Ayespy email is integral. He has three email clients, because he's always watching (and testing) email clients. His primary one is the old breakaway from M2, Opera Mail. He also has Thunderbird installed as well as eM Client.
"Back in the dark days when Opera was abandoning its email, I even paid for eM Client, because I had to have something I could put up next to my browser."
He also has his billing software QuickBooks, and an array of image processing software.
"That's about it, I don't do other things – I don't play games – my machine is my toolbox, and I do work with it."
Downloaded Vivaldi on the day it came out
With the "loss" of Opera 12, Ayespy lost the most efficient and effective tool in his toolbox for doing his job. When someone on the Opera blog mentioned Vivaldi was going to incorporate things like an email client, he checked it out.
"The adoption was raw at first – I downloaded Vivaldi on Jan 27, 2015, the day it came out – but I could see right away they were doing things that Opera didn't want to bother doing. I saw immediately that it was going to be what I wanted it to be."
Loves the spirit of the Vivaldi community
Ayespy is easily one of the most active members of the Vivaldi community.
"It seems to be composed of people of good will, and to me that's the most important thing. These people help and build things specifically for Vivaldi because they want to. People willing to help each other, people who are there because they want to contribute to the success of other users and of the product – that's the absolute foundation of a community."
As a browser for 'power users', the community attracts people with technical skill and expertise.
"Vivaldi as a company couldn't pay for this kind of advanced help in a million years."
From rescuing Airedales to rescuing the planet…
Outside of his work and Vivaldi, Ayespy is terribly interested in animals and other living things, and along with his wife is involved in Airedale terrier rescue.
"Life on the planet incorporates everything from bacteria to redwoods, plankton to blue whales, and it's all one huge biome. My personal feeling is that we owe it to ourselves and to all other life to promote life as a whole, and not just 'I've got mine and fuck you'. It gives me a deep, warm feeling to be able to improve the lives of every one of the animals we rescue that get adopted or fostered out. If we can give them pleasant and enjoyable lives, they give us more in return than we ever give them. It warms the cockles of my heart to rescue Airedale terriers."
Ayespy says that in the most practical, down to Earth way of looking at things, man cannot subsist on a dead planet.
"You have to take into account all species. Take for instance all the wolves of Yellowstone that went extinct a century ago. A few years ago they introduced 12-15 wolves to Yellowstone, and the overall improvement of the biome was incredible, from herd health of different species to the health of the streambeds, waterholes and bird life."
…And to British murder mystery
Spending time outdoors is the best way for Ayespy to relax. He likes nothing more than to sit on a porch and look out over a meadow and enjoy the breeze.
He also likes what he calls "mindless fiction", on TV and in print.
"Something that has no necessary connection with reality, or that I can divert my attention to and not have to worry about anything. British murder mystery TV like Midsomer Murders, Death in Paradise and The Coroner are real favourites. Number one, I love how they use the language, number two I know how everything is going to turn out, and number three, nothing is grounded in actual reality. It is formulaic and predictable, and doesn't engender any anxiety in the viewer."
Ayespy's message to Vivaldi
"Stick with it. Don't lose hope. To the degree people support Vivaldi, Vivaldi will always improve, it will eventually meet everyone's needs, and it will repay the user many times over in proportion to the amount of effort or patience you put into it."