Press Releases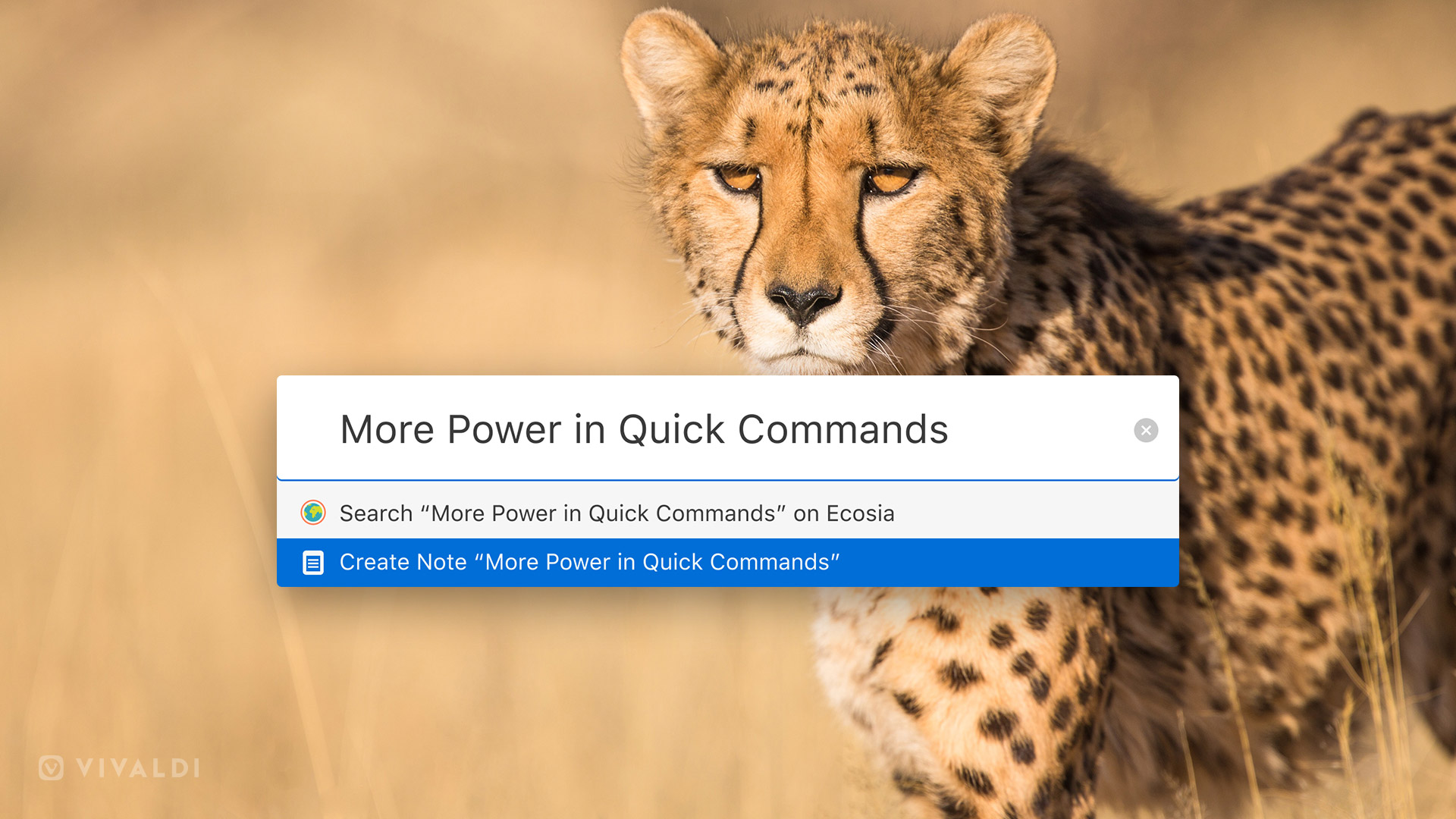 October 25, 2018
The latest release of the Vivaldi browser makes new additions to its popular feature Quick Commands. Find out more on how they can improve day-to-day browsing.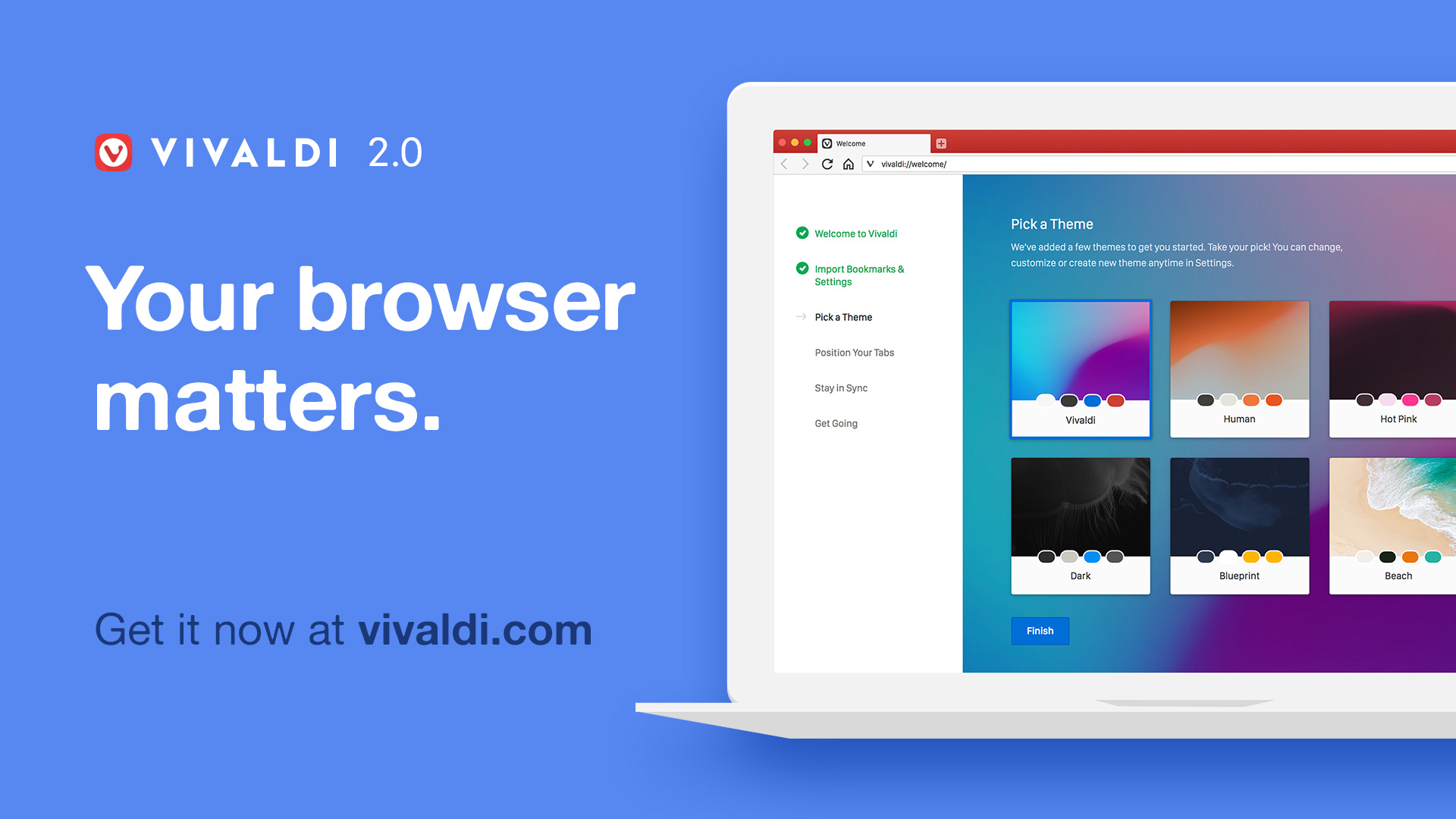 September 26, 2018
Vivaldi 2.0 is a robust upgrade of the browser that gives users full control of their most important application. Includes Sync, Floating Side Panels, Resizable Split-Screen Tabs, and over 1,500 improvements since its first version.
Get notified about new press releases
Sign up to our newsletter and be the first to know about new releases and media events.