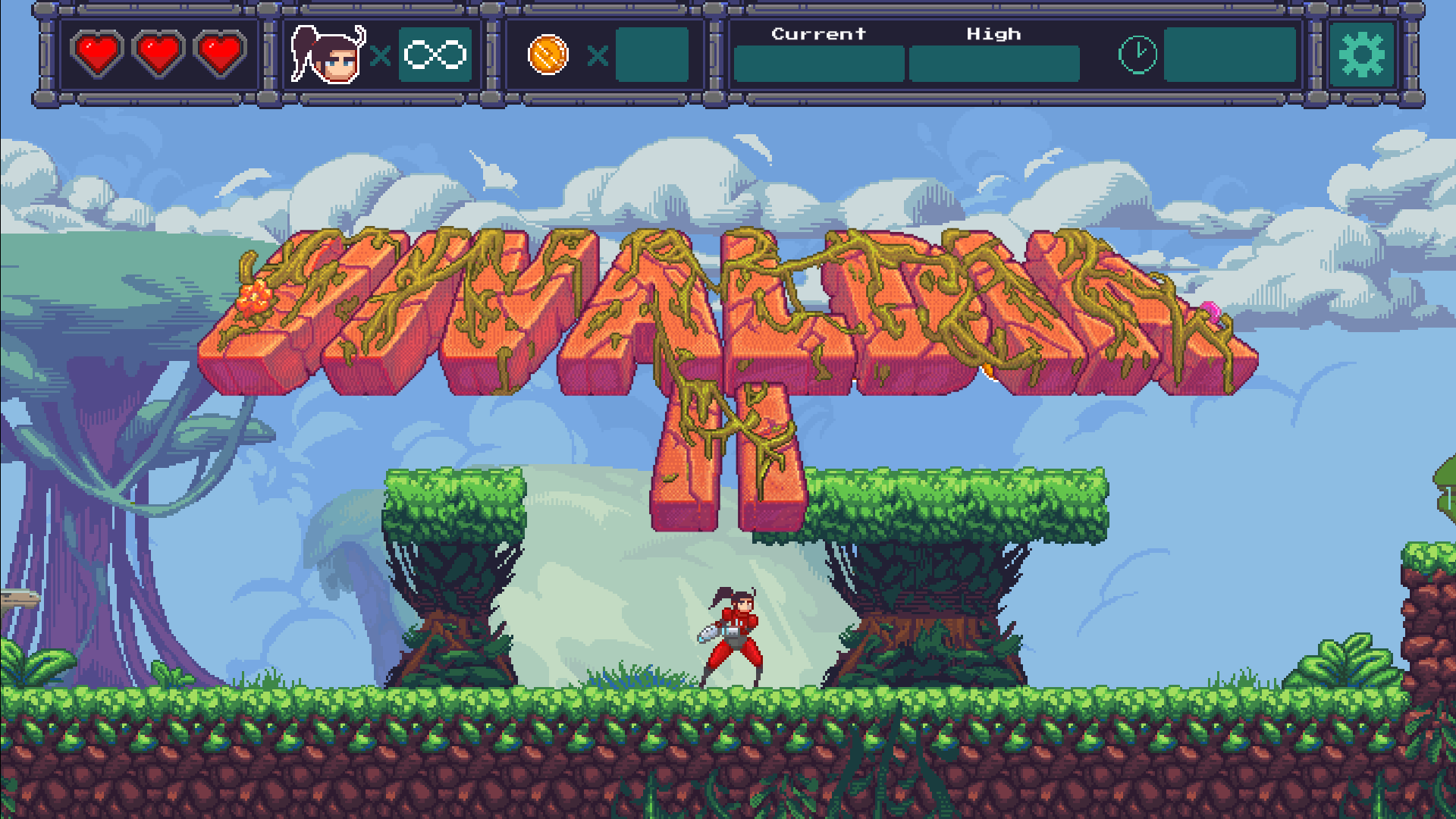 Read this article in español, 日本語, български, język polski.
Vivaldi launches Vivaldia 2 – an ode to classic arcade games and a much-awaited follow-up to the most powerful in-browser game. Vivaldia 2 is available for everyone, on all devices.
We want everyone to have a good time online!
With the first iteration of Vivaldia, we gave our users the most powerful in-browser game available. We are about productivity and flexibility, but we are also all about fun. Vivaldia added a lot of fun!
Today, we are launching Vivaldia 2! The much-awaited continuation of the Vivaldia game series. In this new chapter, the game is bigger, and the bosses are stronger. Nevertheless, our heroine is more determined than ever to take down the evil forces and save the world once again.
Sometimes you just need a quick break, and to play a game.


Watch the trailer here:
Falling out of the skies, ready to take on a new adventure, Vivaldia is back.
After entering a portal and being teleported away, Vivaldia is transported to a Lost Valley, where she must continue her fight against evil. Embarking on a thrilling adventure, facing robots and prehistoric dinosaurs, Vivaldia must save a new world, this time from the clutches of the malevolent Robot Overlord.
Pitted against relentless robotic foes and navigating through dense and perilous jungles, scorching lava fields, and treacherous swamps, Vivaldia once again seems faced with an impossible challenge.
With the fate of the land in her hands – will Vivaldia rise to the occasion?
An ode to the good old days
For the second chapter of Vivaldia, we have once again teamed up with the brilliant people from the Icelandic game developer Porcelain Fortress. The Porcelain Fortress team was born and raised in the vibrant decades of the 80s and 90s, and all share a collective nostalgia for the pixelated magic of those times. The first Vivaldia game drew inspiration from Atari games like Pitfall and Jungle Hunt. For the sequel, we all wanted to create an ode to DOS Shareware games and the old Sega and Nintendo console games, games that shaped so many childhoods.
Theme-wise, we were going for a "cassette futurism" feel when we created Vivaldia. A lot of games of the era we were looking to, had these themes of nature and cyberpunk. And who doesn't like dinosaurs?
This game is dedicated to all the people who used to sit on the floor of their living room, in front of the TV in the 80s and 90s (maybe even the 70s), playing those games.
Where and how to play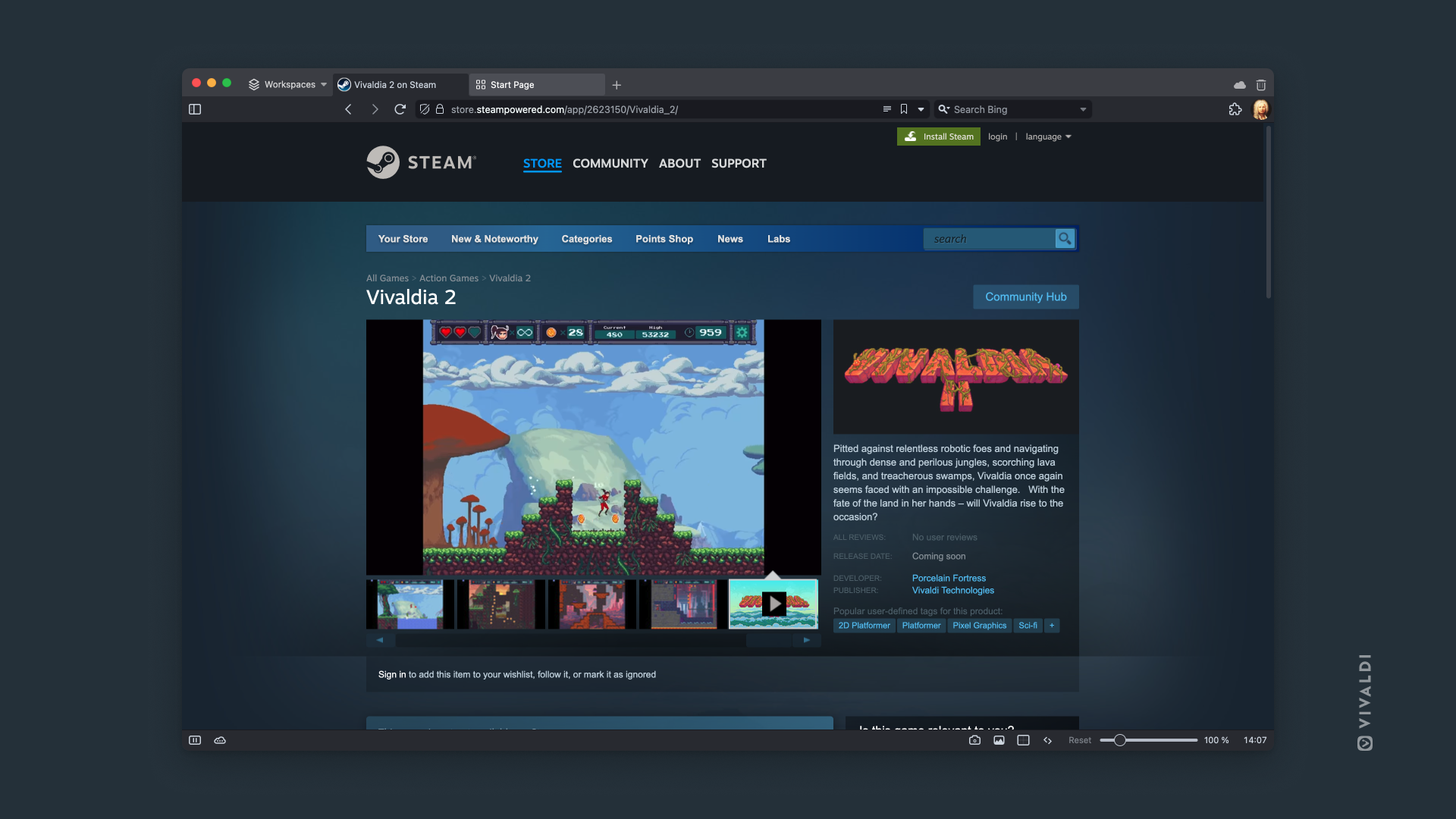 While Vivaldia 1 is only available for Vivaldi users, Vivaldia 2 is available for everyone. You can access the game from this link, or from the Steam store here. We have updated the Vivaldia Speed Dial in Vivaldi to direct you to a shared page for the game series. This way you have easy access to both games and the complete story of Vivaldia.
How to play?
Use keyboard controls:
Arrows right and left to move.
Arrow up to climb and trigger teleporters.
Arrow down to crawl and climb down
N-key or Spacebar to jump
M-key to shoot
Vivaldia 2 can also be played with a game controller.
On a mobile device with a touch screen, you can display the controller buttons on the screen, or play with a connected game controller.
Find more help for Vivaldia 2 here.
Vivaldi for gaming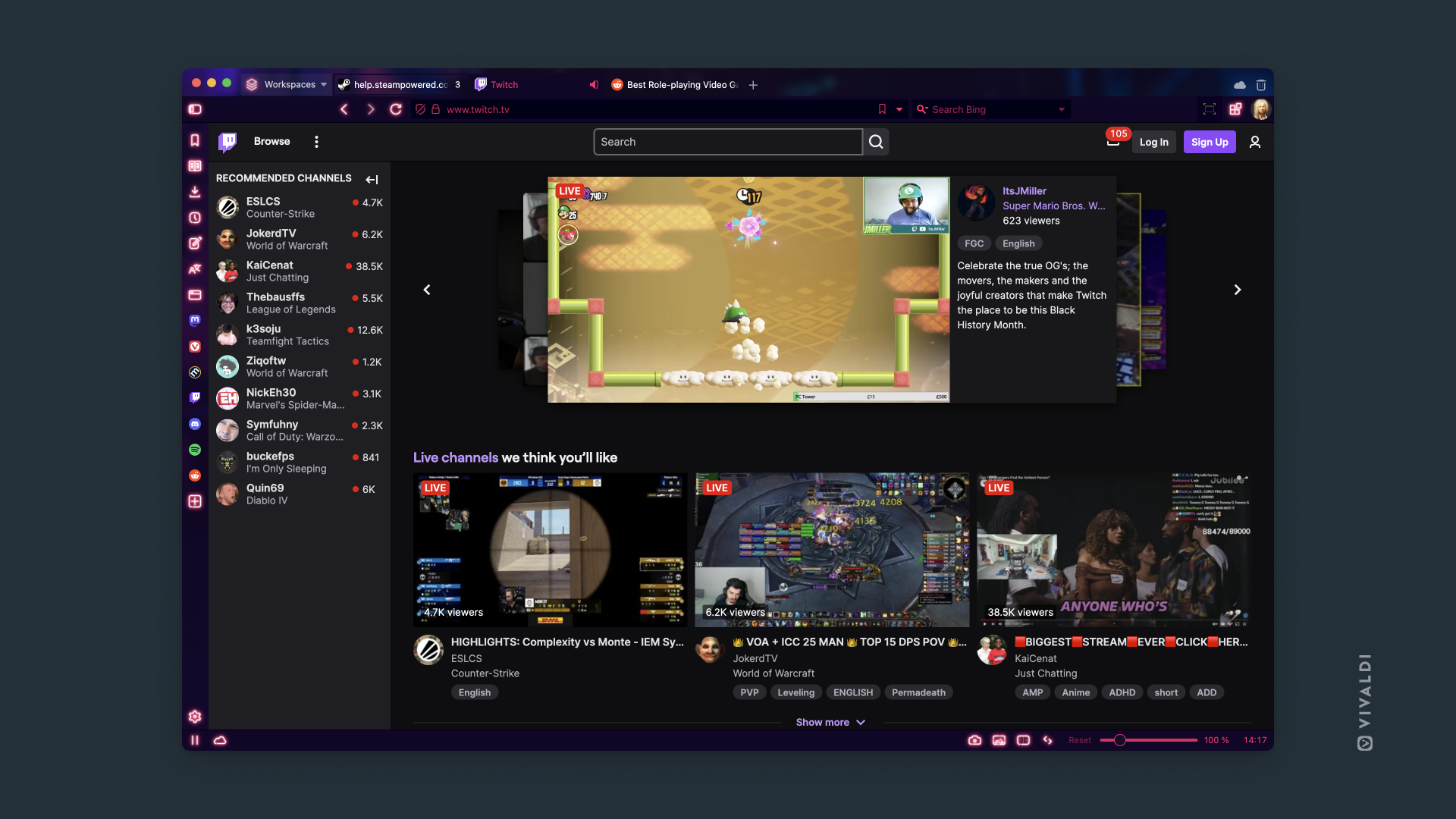 Vivaldi is the perfect gaming companion, with an unmatched level of fine-grained control and flexible ways to browse, such as:
💤 Hibernate tabs to save memory: Vivaldi has powerful tab management, including hibernation of tabs (or tab groups) to save memory.
🖖 View tabs side by side: With a split-screen view like no other browser, you can watch multiple Twitch streams or Discord chats simultaneously.
🧭 Effortless navigation: Navigate faster with support for Mouse Gestures, keyboard shortcuts, Quick Commands, and custom command chains. Browse search results quicker with Fast Forward and Rewind.
🔥 Easy access to Twitch, Discord, Reddit, and more: Add any page in the sidebar using Web Panels. The sidebar also lets you quick-access bookmarks, downloads, tree-style tab navigation, and built-in Notes.
📺 Watch videos in a floating window: You won't need extensions to watch Twitch streams in a floating window. Vivaldi has built-in Pop-out video functionality.
🏎️ Gain speed by blocking trackers and unwanted ads: Block ads and trackers with the built-in Tracker and Ad Blocker.
Get your stuff organized: Group tabs and Tab Stacks into distinct Workspaces by category. With a simple click, you can immediately switch views within a window.