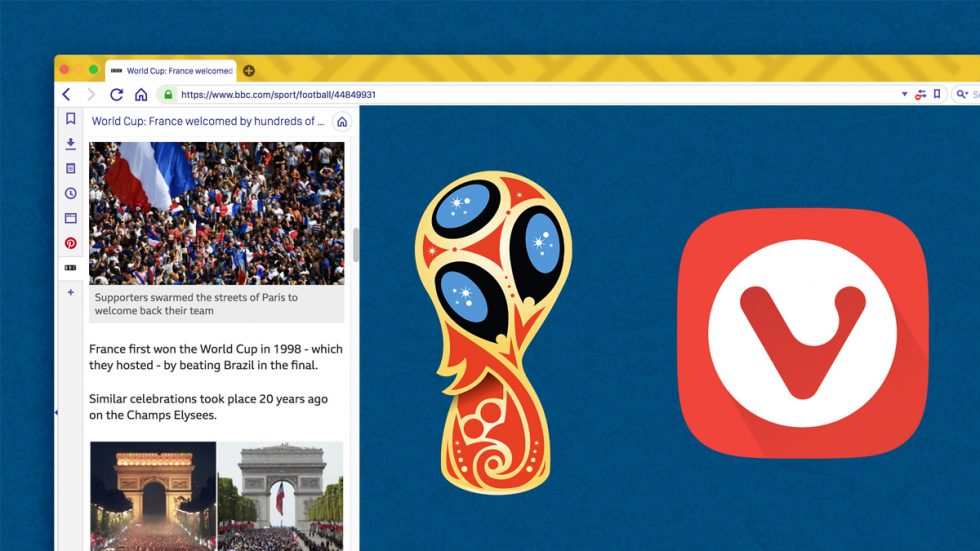 This FIFA World Cup saw a thrilling show by many countries. France came away with the trophy, but the World Cup produced some other remarkable performances and winners. Our Vivaldi contest "Themes for your favourite Teams" received encouraging participation from our enthusiastic users. Great effort from all of you!
This contest was all about adding more spice to your favorite sport while browsing with Vivaldi. I've heard that sport brings people together and awakens our collective spirit. But in this case, this tournament let us explore our creativity.
And that's what our Themes let you do!
Vivaldi comes with built-in Themes. You can make your own themes, select background, foreground, accent and highlight colours as well as make other settings.
And amongst those many entries for this contest, top three winners just nailed what we call personalisation.
I went through all the entries and here I am with the top three. It was not easy to select the winners but I have tried to explain why these three stood out.
Sijera – Serbia
Great use of colors and Vivaldi features, including the custom Window background image. Bonus points for creative use of pure white Speed Dial thumbnails to create the flag. Perfect to take the 1st place!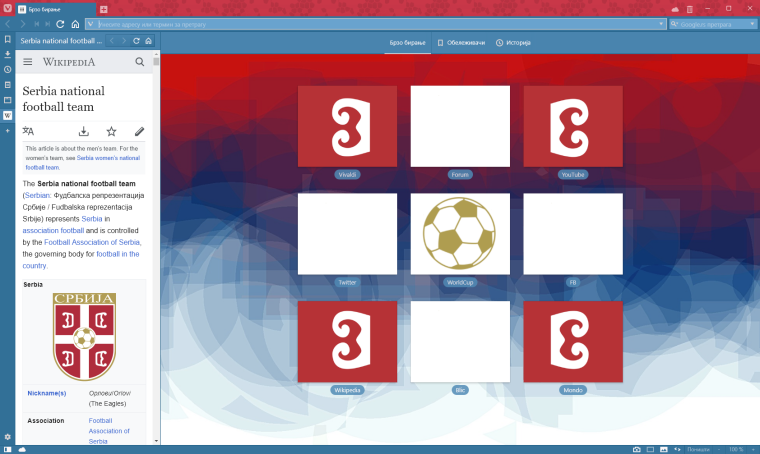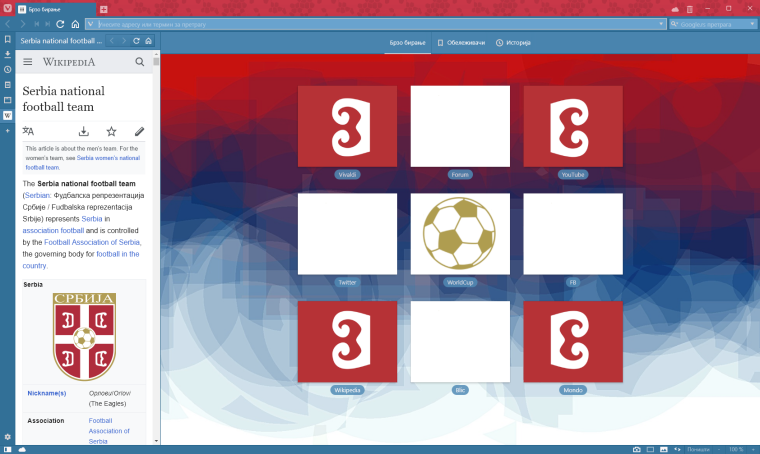 Ornorm – Belgium
The 2nd spot goes to this minimal and clean UI, lovely velvet textured flag in the background.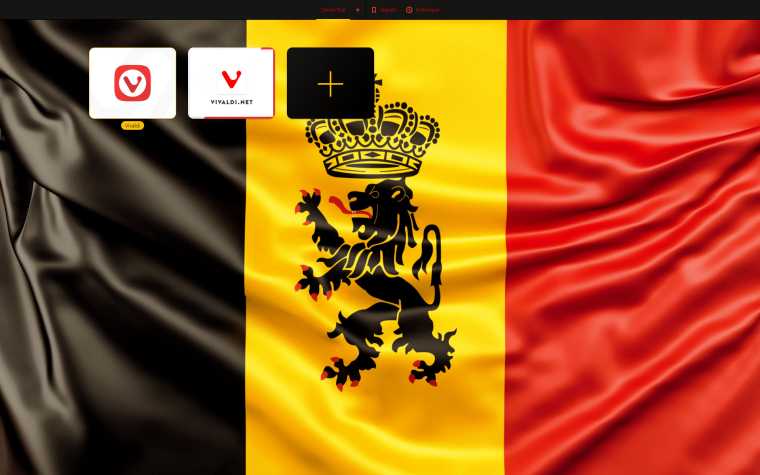 johnnyflowers – Mexico
I'm a sucker for monochrome. Crisp black & white icons for the Speed Dials, combined with a calm background image takes home the 3rd place.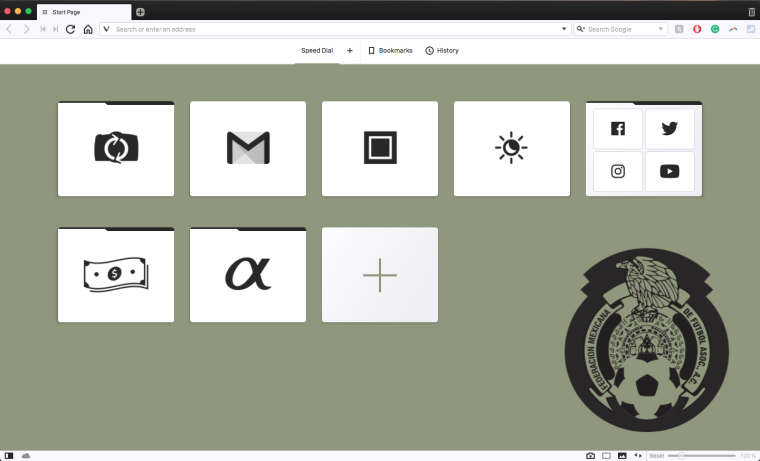 Congratulations to the winners! Vivaldi goodies are on their way. We shall contact you soon.
And to all participants: Thanks to each one of you for your incredible sporting spirit.