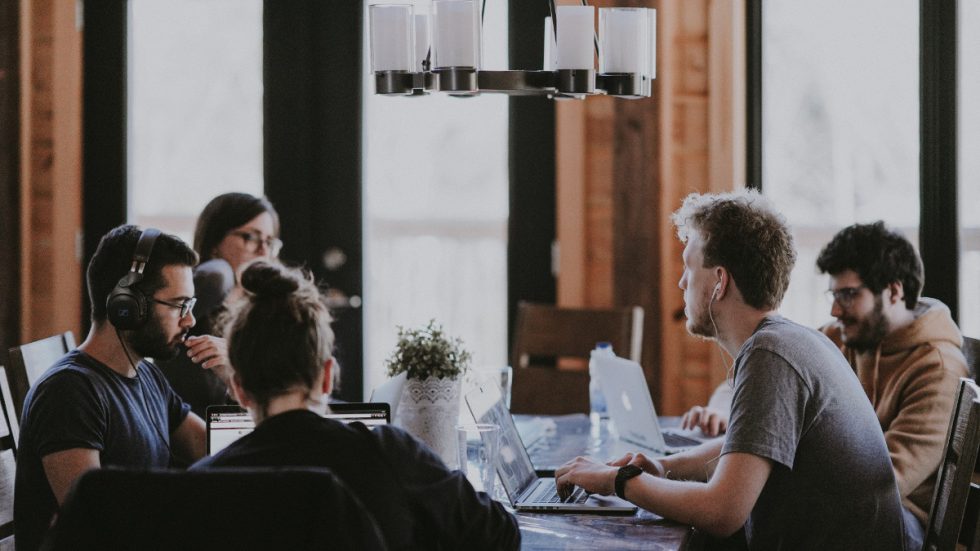 You've probably met them on the forum (although not necessarily realized they were from Turkey). We caught up with Mağruf Çolakoğlu (Zahek) and Çağlar Yeşilyurt (Greench) just before the Sunday event.   
Mağruf leads the bunch.
"I am working with a few great guys to support Vivaldi in Turkey. Some of us translate the browser and some are Soprano testers. These guys are incredibly knowledgeable and helpful. Our journey started almost 10 years ago, with Opera, and we have done great things together. Three years ago we decided to support Vivaldi."
In addition to translating the browser into Turkish and volunteering with the Sopranos, our Turkish team runs vivalditurkiye.com, vivalditips.com, and manages Vivaldi's Turkish social media accounts.
Over the past month, they've come together to organize a Vivaldi meet-up with Jon von Tetzchner in Istanbul. This is Jon's first time in Turkey and apart from attending the high-level Digital Age Summit 2018, he'll be meeting with Vivaldi fans over some Turkish baklava.  

"Turkey is a really nice country with big culture. Our people are helpful and friendly. We have a big, young population and this is a huge advantage for a country and its development. Of course, like every country in the world, we have some issues but I believe that everything will be better in the future," Mağruf says.
"A young population which learns and improves every day, and is tech savvy is a big advantage. Our lives revolve around technological development. I believe that big tech companies should consider the Turkish market."
For the past 12 years, Mağruf has worked as a Sales & Logistics Manager for a German company. He loves to spend time with his family, especially his two daughters, his "princesses". He is also a film buff, keen on photography and, of course, technology.
"My biggest hobby is browsers. I can say that I surf the web to test browsers, not to surf the web," Mağruf says with a smile.
Çağlar is a tech junkie.
"Currently, I have a Mac, a Linux machine and a Windows machine, and a variety of mobile devices. Data transferring between them is a necessity for me. Cable is a good candidate but it is not practical. The Internet is a good medium for synchronizing. I try to choose software that supports open protocols, so I can find and use different software for different platforms. I like variety."
They've both followed browser development for a long time. Mağruf's journey started as an Opera "Electran" (Opera's initial group of volunteers) many years ago.
"After Jon left Opera, I knew this was not it. I knew Jon wouldn't disappear from the browser world and leave his friends just like that," Mağruf says.

"Everyone has their own style. That's reflected in the way you surf the web. After using Opera for around 10 years, Vivaldi gave me a fresh take on the old-Opera experience. Although some features are still missing, Vivaldi is my main browser in daily life," Çağlar says.
"Vivaldi aims at having everything I'd like to see in a browser. The browser should be user-friendly and give easy access to everything you need. It should organize everything for you – tabs, speed dials, calendars, email. Browsers should adapt to users to make our lives easy. There are many browsers in the market that you can use only for surfing and that just copy each other," Mağruf adds.
Being part of the Sopranos is important to them.
"People in that group are experts in many fields. You can find different solutions to problems and different perspectives. It's a privilege being part of that group," Çağlar says.
Çağlar has volunteered for both Opera and Firefox in the past.
"I think people need good alternatives. That triggers competition and nobody dominates the market. For competition, we need good products. Through volunteering, I can share my experience to help build these good products."
"When Vivaldi was launched, I wanted to be involved in its development as a Soprano. I like testing browsers, hunting bugs and building the product. Of course, it would be easier if I was just a user,  waiting for and testing Snapshots or Stable builds, but it's amazing being a tester and seeing the process of building the browser from inside. It's like seeing a child grow," concludes Mağruf.
***
You can catch up with our Turkish volunteers, Vivaldi fans in Turkey and of course Jon von Tetzchner this coming Sunday in Istanbul.

Photo by Annie Spratt on Unsplash.