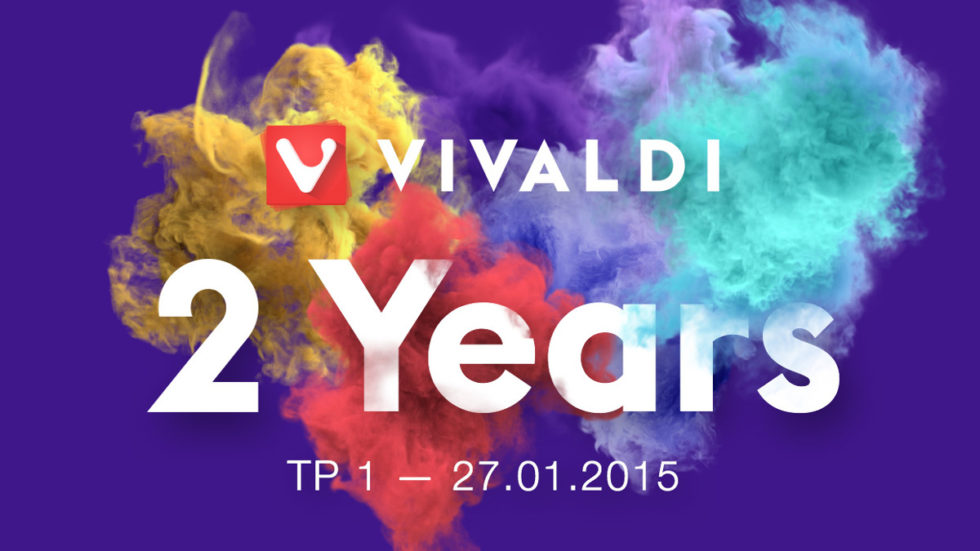 A million thanks to our amazing community members. Thank you for your continued support and trust in Vivaldi. The journey of Vivaldi has been a rewarding experience and you have been a valuable part of our growth. Your passionate feedback and commitment has made us improve and deliver. This culture of amazing openness and collaboration is something that we all are proud of and we look forward to all of us together shaping the future of the Vivaldi browser.
A walk down the memory lane …
''After a lot of hard work, it's finally time for us to share what we have worked on with all of you! Today at 10:00 CET, we've made the first preview of Vivaldi browser available for download!
As this is the first public release, the build is not perfect, far from it but we hope you get a sense of where Vivaldi is going as a product. Please download TP1 from www.vivaldi.com and give it try. Let us know what you think and help us spread the words through social media to your friends.
Your feedback is critical to shape Vivaldi to get to where we want it to be. We hope together with all of you, we make this a great browser!
We love to hear from you.''
We always love to hear from you and we'd like to encourage you to let us know your favourite three Features of the Vivaldi browser and how they have changed the way you browse. Share with us and let's celebrate
Thank you, everyone!