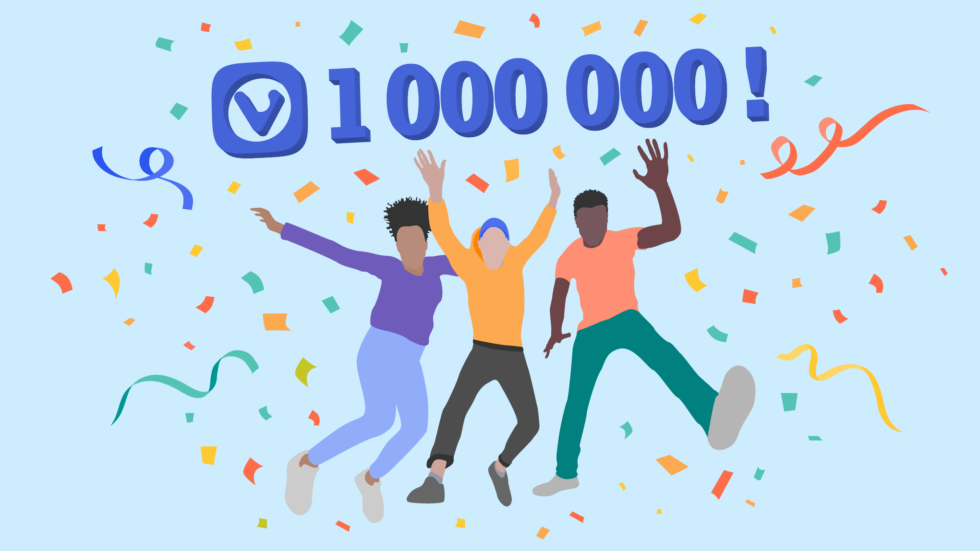 Read this article in 日本語, Deutsch.
It's official.
"A million" has such a charming ring to it. And as we write this, and you read this, we can imagine a million-dollar smile. 🙂
Coz we are more than a million. And we are on the moon.
The Vivaldi community – our home, and our extended family – is now more than a million members strong.
This means over a million active accounts, and the number is growing by the day. It certainly is gratifying to know that the members of the community continue to believe in our services, including our forum, blog publishing tools, webmail, and synchronized browsing experience.
For us, building the Vivaldi community is a continual process – a process that is built on listening. The idea is to listen to what you are looking for and provide you with the tools you need, facilitate change, and let you drive the evolution of how that change takes shape.
Today, we are proud that the online community that we have created together has grown into a hub that brings people together around a shared common purpose for expansive online collaboration and growth.
A four-ingredient recipe to a trustworthy alternative
Every day gets happier for our new million-member family. Because the Vivaldi Community comprises four services in addition to the Vivaldi browser. And they are not only free but trustworthy.
Often you must have heard us say that we are on a mission to give you a better alternative, devoid of constant surveillance and unnecessary tracking.
This is true.
The fact that billions of us now use global platforms owned by a handful of corporations to manage pretty much every aspect of our daily lives indicates how fast the potential of digital culture is shrinking.
We let you make informed choices by providing you with alternate services that you can rely on. We believe that it is high time that we stop allowing ourselves to take unnecessary risks by trusting these vast networks of informants on each other and ourselves.
This is where we step in with a genuine attempt to provide reliable services.
One-stop shop for the day-to-day challenges.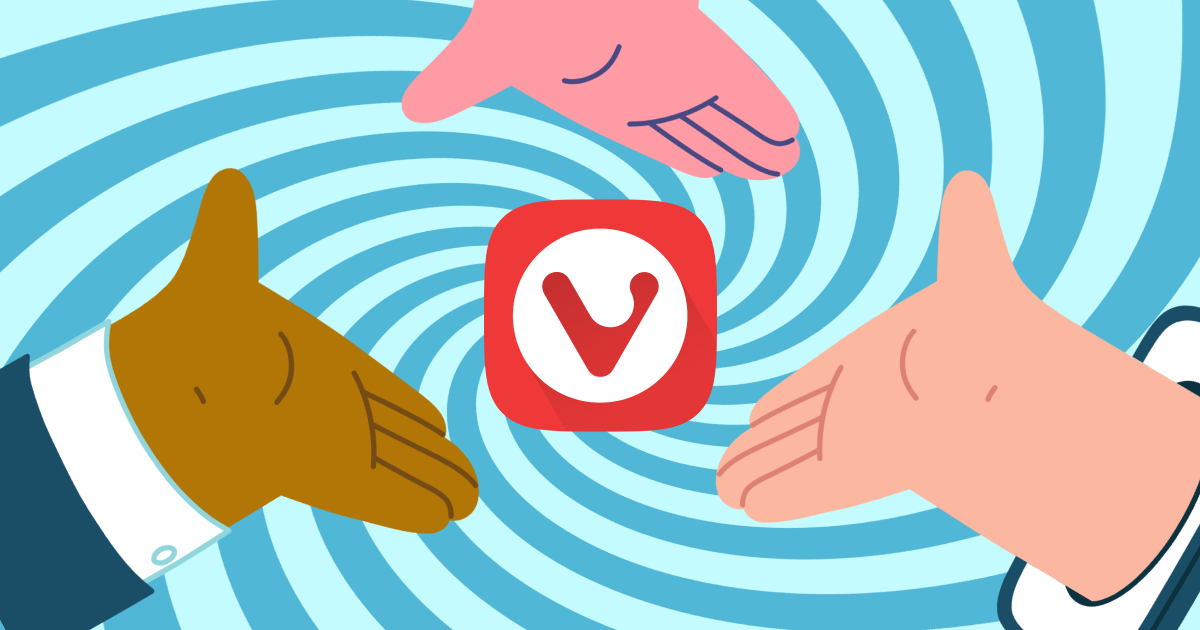 Today, as you come across unanswered questions, this is where the support system of our community comes into play. It is a platform, an ecosystem where you are able to exchange information. It is also about giving you a voice. Our blogs and forums let you express your thoughts, your interests and connect with like-minded folks.
Why spend long hours searching the web for a topic that has more than likely been addressed in a community thread? That is what the Vivaldi Forum is all about. Here, it is easy to receive the answer from a helpful member of the community or directly from a Vivaldi team member. Brilliant, right? Bringing people together and providing quick and easy solutions to a problem with a personalized touch – something we could use more of in today's world.
And you are crucial to its success. Your participation has helped foster the growth of the community. No wonder we have reached this milestone that signals and strengthens the community's reputation and credibility.
Sync along.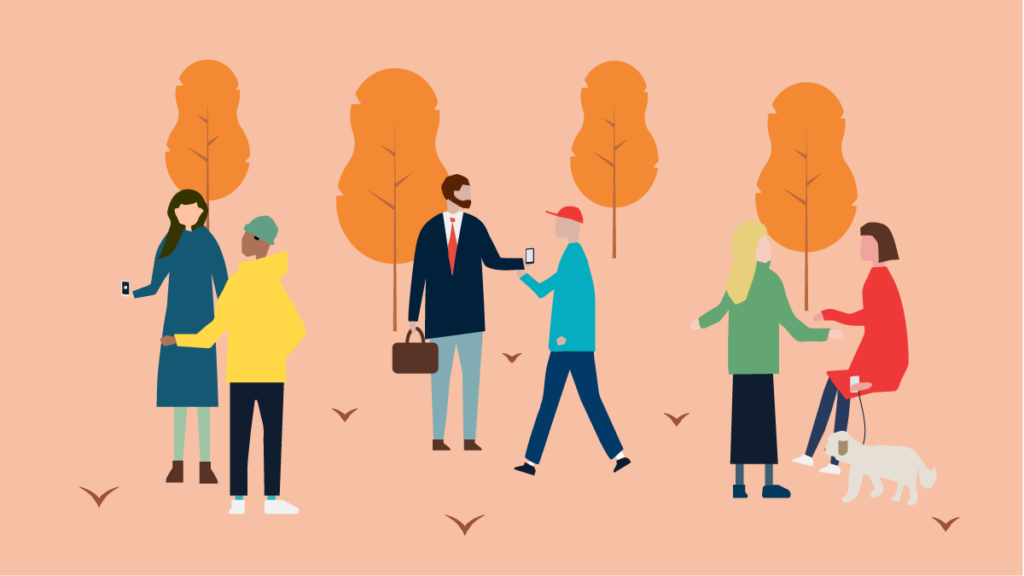 So with Vivaldi, you can securely Sync your browser data with end-to-end encryption across multiple devices. Vivaldi stores Sync data on our own servers in Iceland. The servers are well protected from intrusion both physically and from the network.
Even though we are using the Sync engine from Chromium, we have modified it to use our own servers instead of Google's. This means you do not need to trust Google with your data.
Our Sync engine comes with the ability to encrypt everything end-to-end. In Vivaldi, we've made encryption enforced so that even if the Sync servers get breached or your login password gets in the wrong hands, the data cannot be used, as it is encrypted with an additional password.
All you need to do to use Sync is sign in with a Vivaldi Account. Make sure to choose a strong Sync passphrase or a randomly generated password stored in a password manager, and you are all set.
Choose an ad-free Vivaldi webmail over an ad-heavy email service.
In addition to Sync, the ever-growing Vivaldi ecosystem also includes the absolutely free and ad-free Vivaldi Webmail.
This email service is hosted on our servers in Iceland. Again, no prying eyes are involved here. You can easily sign up, manage your email, contacts, and calendar ad-free – no strings attached. This email service is best suited for personal emailing.
Voice it on the Vivaldi Forum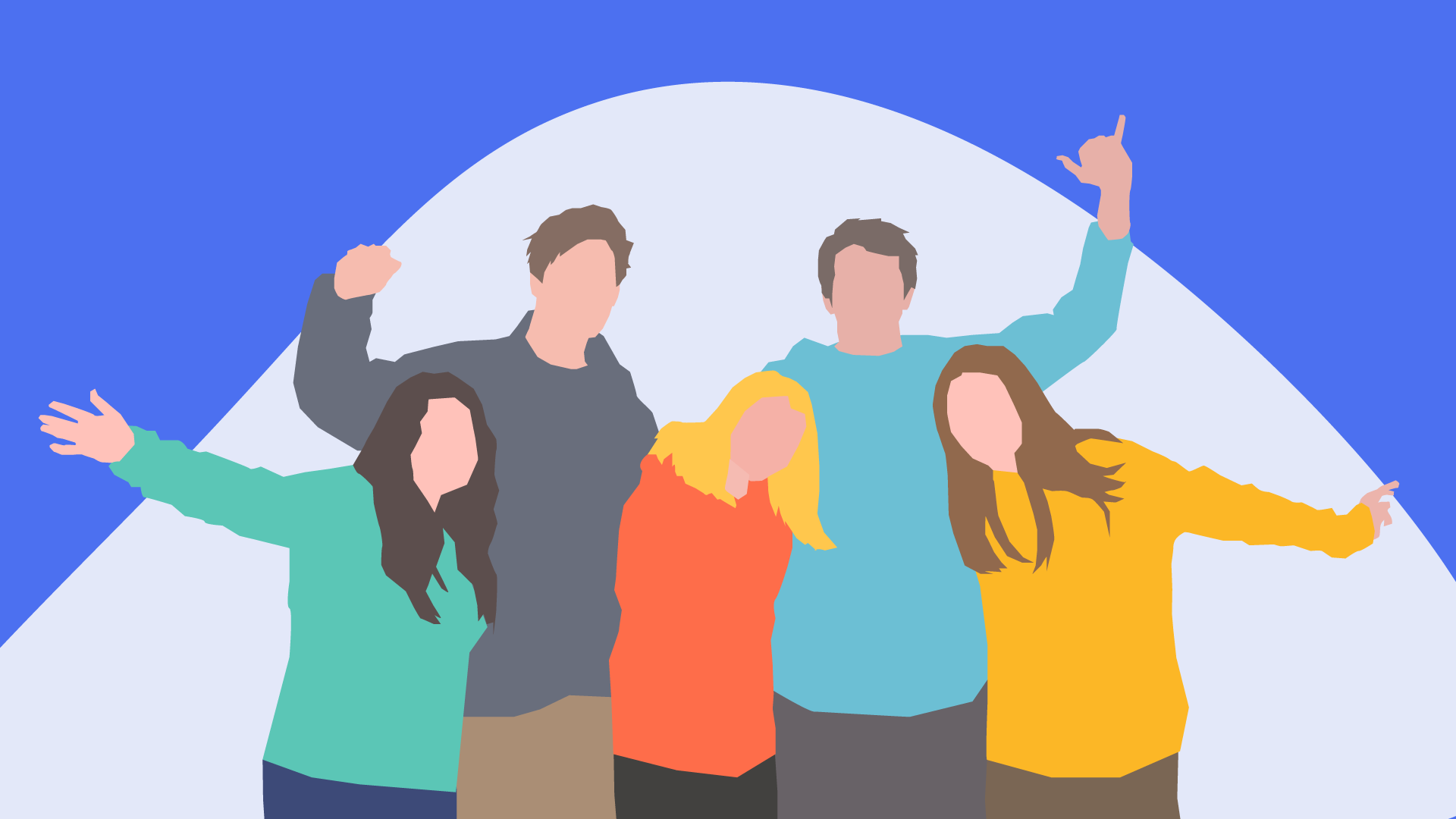 Nothing less than a large online gathering space for great minds, the Vivaldi Forum has thousands of topics being discussed 24/7. From bug reports to custom CSS modifications or feature requests and mentions of Vivaldi on the web. Or even just music you're currently listening to. It doesn't matter if you are a newbie or a seasoned expert– everyone has an opportunity to ask questions and share their answers.
Vivaldi Forum helps you facilitate healthy discussions, but there are times when a conversation does get heated. In these cases, it's important to remember, that we're not all on the same level in the game and our journey has made us see the world differently. But this makes the forum more real and also helps in respecting the feelings of the members.
In case help is needed with anything, we do have a lovely group of moderators, who help to keep the Forum organized and orderly.
Keep up the magic of blogging alive.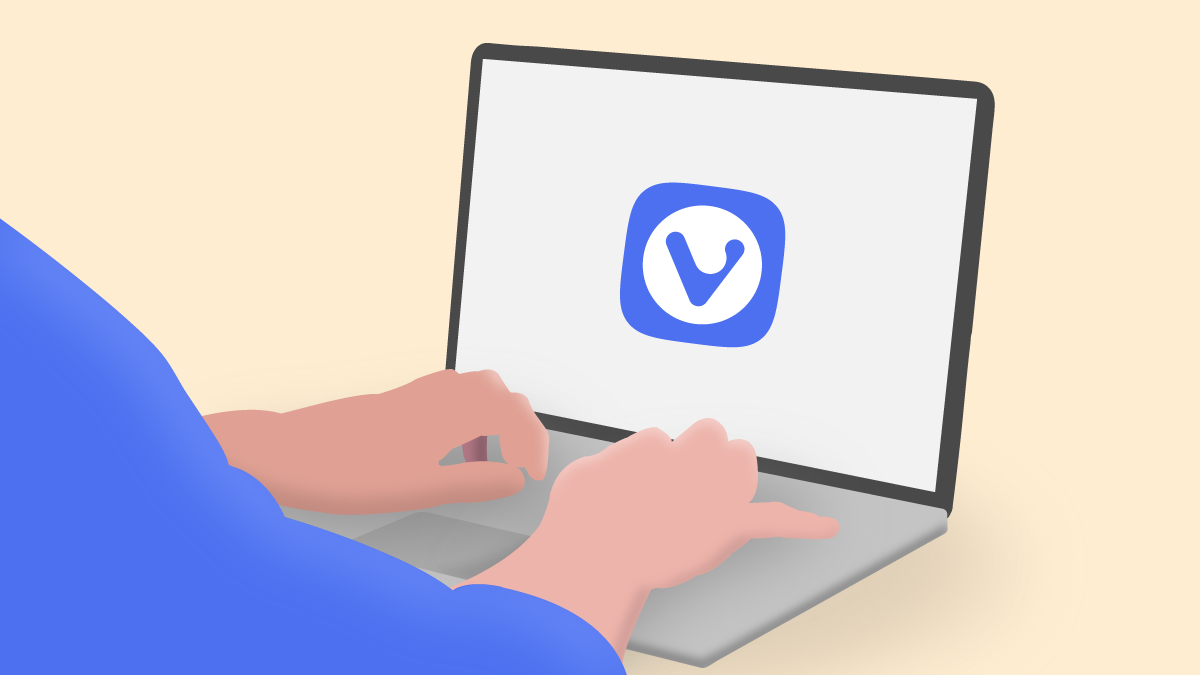 Vivaldi blog is yet another service that you can call your own. Calling your own is all about a place that you can relate to, where you can express yourself. And without any intrusions. Imagine you are reading or writing something only to find some unwanted ads precede it or disrupt your thoughts.
We literally give you a clean space without any intrusions. This blogging platform is yet another way to express yourself. It gives you an opportunity to open so many doors – inspire and connect people., develop your writing skills, confront your fears, or simply document your life and so much more, without the prying eyes of trackers that want to use your data against you.
Friends since how long?
Old or new, you are important to us. Let us know when you first created your account and joined the Vivaldi community. A bit of nostalgia does not hurt. In fact, it gives us an opportunity to discuss how wonderful this journey has been.
Also how about telling us which service you enjoy using the most? 🙂 Share your thoughts in the comments below.
And before we sign off, congratulations to each and every one of us on reaching this milestone.
We value diversity, inclusion, and belonging. And the number of over a million in our Vivaldi community is a powerful example of just that.