We recently invited nurse and freelance photographer Magnus Straume (24) to try Vivaldi Browser, so he could check out the features and customization that can improve his browsing experience.
Mac and Vivaldi is a match made in heaven. Magnus was eager to try what Vivaldi had to offer. 🔥
What's his browser background?
When it comes to his relationship with browsers, Magnus has been on the web since getting broadband at his childhood home. He started out with Internet Explorer on the family computer, but when he got his own computer, he quickly switched over to Firefox.
Then, after a couple of years, he got his first Macbook. He's been using Safari ever since.
What are his browser "must haves"?
Magnus uses Safari for personal and professional work, and the following qualities in a browser are important to him:
Fast
Safe
Control over what info he passes to websites (cookies, trackers, etc.)
Password Manager
Sync to other devices
We'll see how Vivaldi stacks up to his requirements, as we follow his initial tour through the browser.
First impressions?
When asked if he had ever heard of Vivaldi, Magnus revealed this was actually the first time he'd heard of the browser. And he didn't try it out prior to participating in the video, so his reactions would be fresh.
He begins his test drive of Vivaldi by first opening Safari to show us how he usually browses with it. Then he fires up Vivaldi. Scanning the What's New page, what catches his eye is that Vivaldi for Mac has already been optimized for M1. He likes that Vivaldi is on top of the game.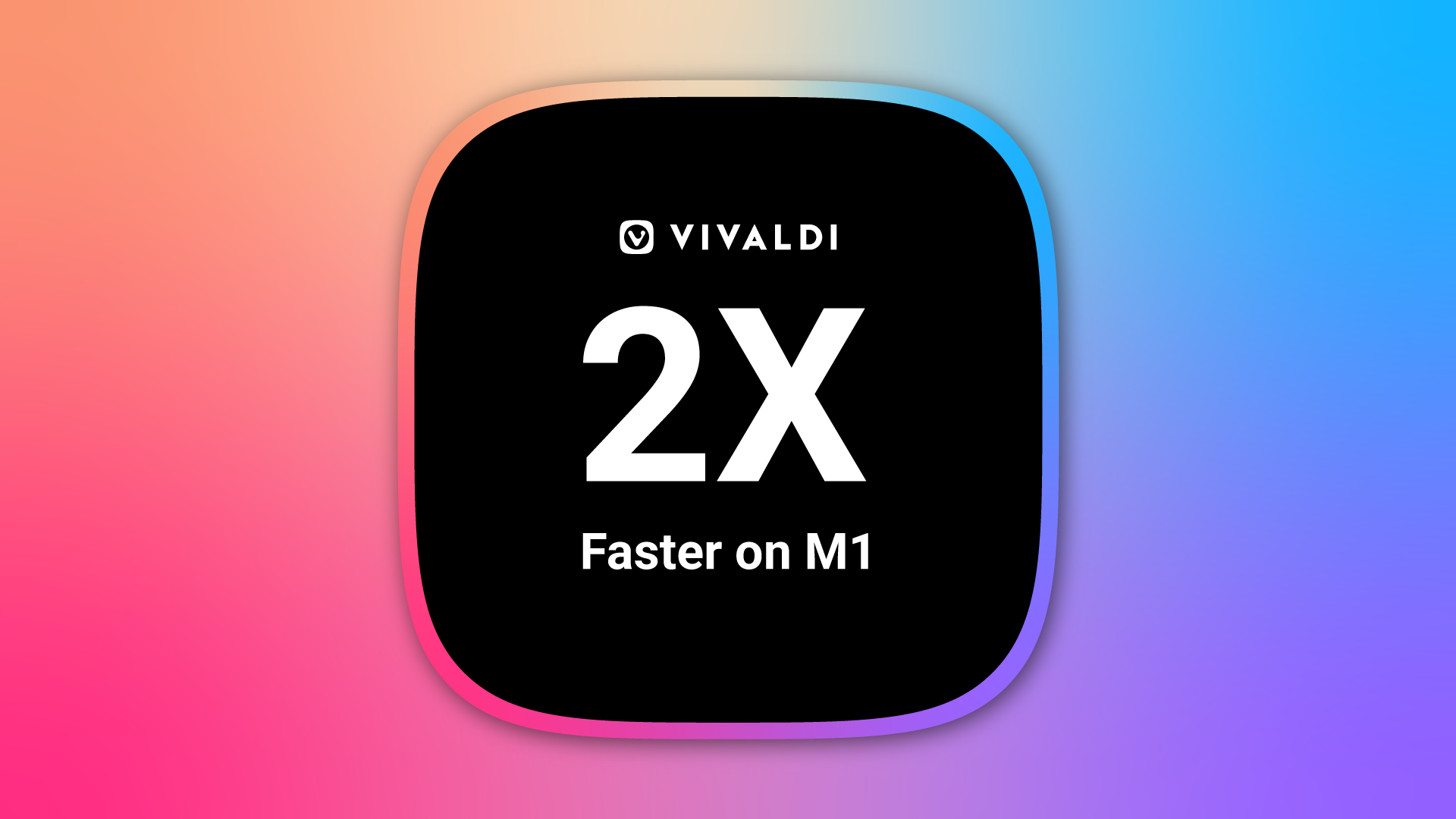 Indeed, those of you lucky enough to have M1 Mac Mini, Macbook Air, or Macbook Pro systems will find Vivaldi twice as fast as before due to this optimization.
Browsing through the Settings, he's visibly impressed by the huge list of languages (49 and counting!), which includes his own preferred language, Norwegian (Bokmål).
He also checks out the Privacy section and finds how simple it is to set preferences. He likes how super easy it is to set things up – whether you want to block trackers, block ads, have no blocking, block everything, block everything but cookies, etc. This definitely meets his criteria above of wanting to be able to configure this part of the browsing experience.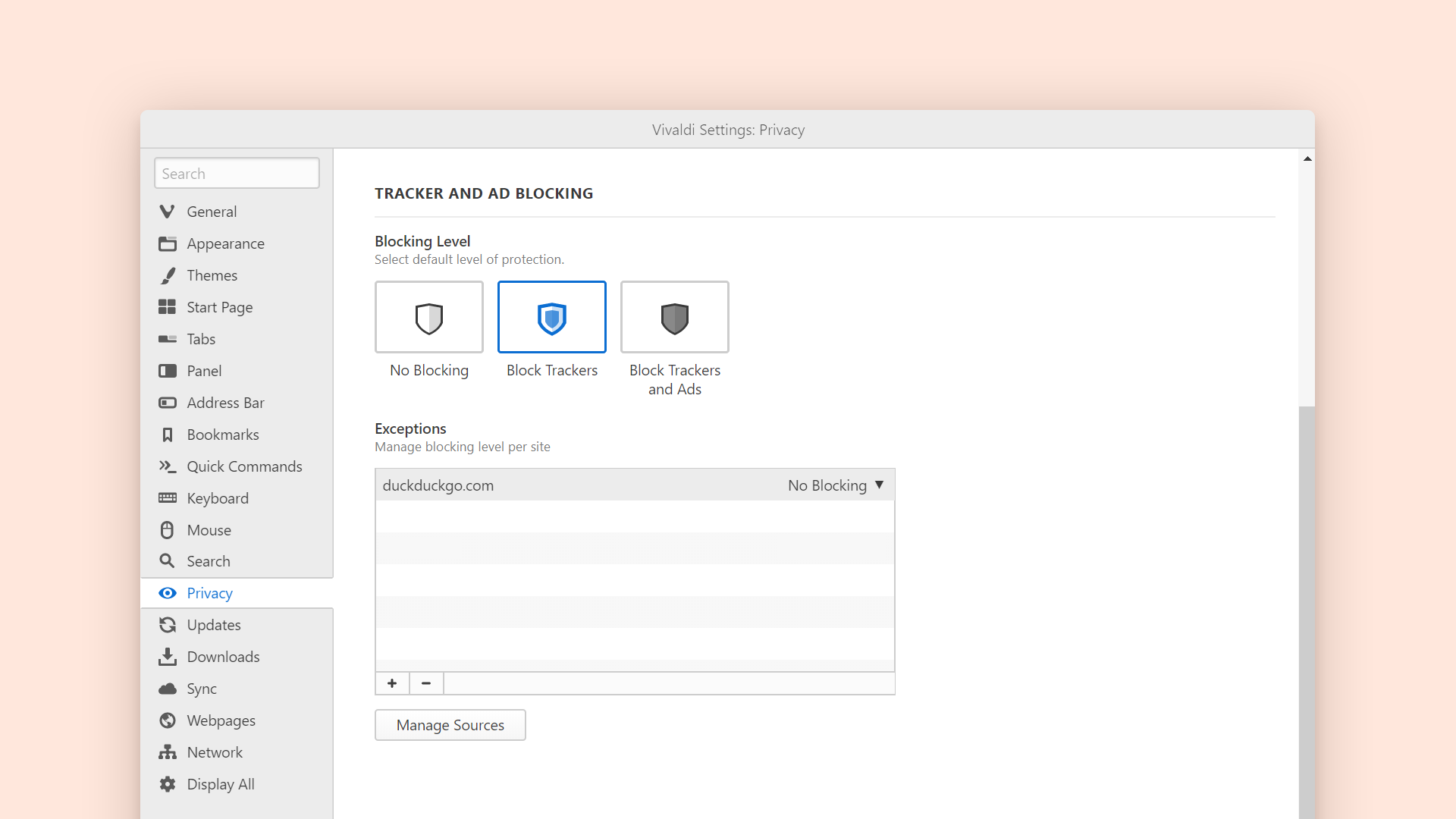 Since we didn't want to interrupt or influence his tour, it's worth sharing more about our Privacy options here.
Vivaldi browser's integrated Ad Blocker blocks intrusive ads, helps web pages load faster, and protects your devices from malicious ads and trackers. With Vivaldi browser, you can surf faster and safer – without extensions.
Vivaldi also offers an option in the Ad Blocker to hide annoying cookie banners and dialogs on most websites.
Back to Magnus, as he explores the various privacy setting options, he notes that some sites don't work as well when everything is blocked. But he likes that Vivaldi gives you the choice. And he really likes that you don't need a plug-in – it's all built into the browser so you can set things and go. 🏄
What's his typical routine?
Say Magnus needs to buy a new lens or camera. He'll probably have 5-10 tabs open, watching reviews, checking prices and availability in different stores. For people in similar situations, tab tiling makes it easier to compare products side by side – again, all without extensions.He is also renting out his car in a community rental program. So he regularly needs to monitor and follow up on those queues and check on any related toll road fees – so this means more tabs to manage. Also, as part of his photography business, he has to send out bills to customers and follow up on jobs, so he will have tabs open for that. Exploring our extensive range of tab management options, could streamline his workflow, so he can stay on top of everything more easily.

And, of course, while doing all the above, he will also have a YouTube tab open, so he can click over for a quick hit of entertainment. Our pop-out video feature could come in handy here, to inject fun into your multitasking. 🎢
Any final thoughts?
After taking his maiden voyage with Vivaldi, Magnus could see himself using it. As there are so many ways to customize the browser, he imagines he'd need to spend some time up front to get his settings the way he wants and to get to know the browser in more detail.
It's true that Vivaldi is packed with features. So, we have recently made it easier for new users to get on the path to their perfect browser by offering three default layouts: Essentials, Classic, or Fully Loaded.
They each offer you different levels of access to features directly from the interface. All Vivaldi functionality remains available for you any time, no matter which layout you choose.
When asked if there are other features he'd like to see in Vivaldi, Magnus replied with a chuckle, "Add another feature to this crazy, feature-rich browser?" His immediate needs seem served, but he'd want to spend more time with the browser to experience what all it offers, before even starting to think of asking for any new ones.
That said, he'd really like to see an iOS app, so he could make use of Sync.
While Magnus is impressed by what he has seen of Vivaldi so far, he isn't ready to make the switch today. But once there is an iOS app available, he would definitely consider making the jump to Vivaldi, because it looks so promising.
We're grateful to Magnus for taking the time to come in and try a new experience – and letting us film it!
---
For a deeper dive on how Vivaldi stacks up against Safari, click here. Or check out our video comparing Vivaldi to Safari here.
Running Vivaldi on Mac? What won you over? Convince any Mac browser fence-sitters in the comments below – or just share what you like best about Vivaldi for desktop on Mac. 👇