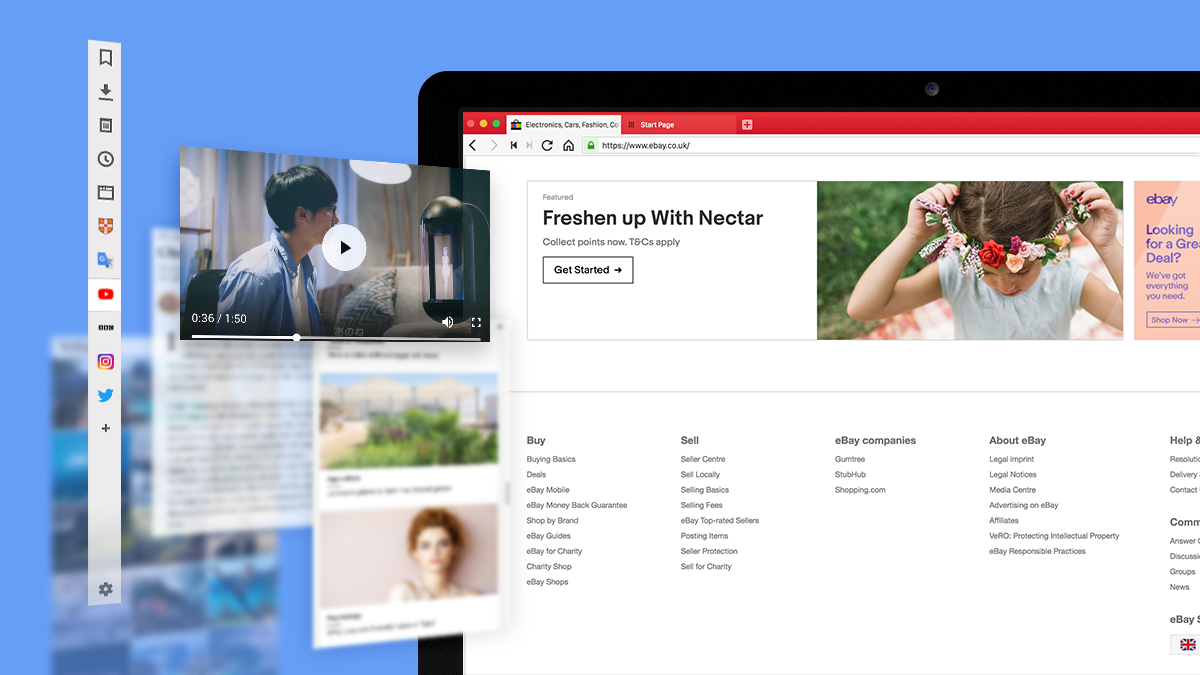 Read this article in Español, 日本語.
In today's fast-paced environment, it's so important to be able to focus on the things that are important to you. Be it the latest message on social media, the world's ever-changing news cycle, or just figuring out the next event in your calendar. But these things are all regularly checked activities. They can easily clutter up your tabs and that's why I want to talk a little bit about Web Panels and my experience with them.
What is a Web Panel?
A Web Panel is a customizable tab that allows you to keep a favorite site accessible in the sidebar of the browser. Opening a Web Panel allows you to browse its content while keeping your current page visible at the same time.
In other words, they are sticky non-tabs that are always there. Unless you remove them.
How did I discover Web Panels?
To be honest, when I first arrived at Vivaldi I didn't understand the potential of Web Panels. They were just there. Initially, I only used it to check-in on my downloads. That alone took up an enormous amount of space in my browser view, so I completely disabled it a few days later. This is close to three years ago now.
At some point, the Panel had accidentally popped up and, with it, the "Add Web Panel" button (a small "+" sign). I happened to be on YouTube that day and clicked "add". It took a second and the mobile version of YouTube was loaded.
And so, my love for Web Panels was born and the rest, as they say, is history.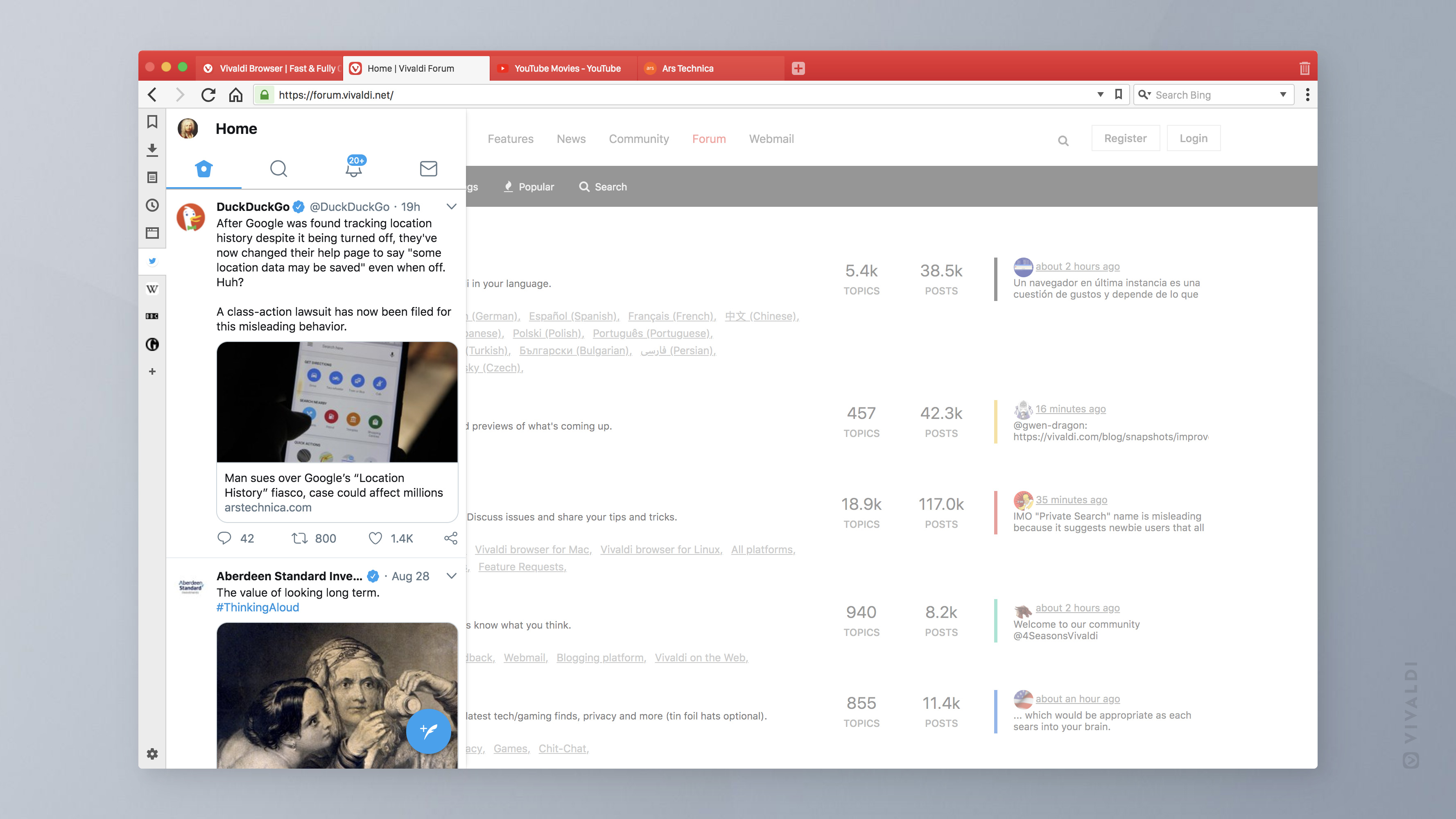 How did I start to enjoy browsing with Web Panels?
Shortly after I discovered that you can add any site as a Web Panel, I started composing a list on Reddit. I called it '(The) "Complete" list of sites that work great as a Web Panel' and it became the most popular post I have ever made.
As it turns out, there are a lot of sites on that list that I wouldn't have thought would be Web Panel material; especially given the feature to toggle between mobile and desktop versions of a site (as you can do by right clicking on a panel). For example, running a site like messenger.com enables its full functionality.
Rewind to summer 2018
While I was interning at Vivaldi last summer, I started by looking at bugs but slowly and steadily I had a chance to play around with some code. It was a good opportunity to see if it was possible to introduce some suggestions based on the frequent use of my favorite websites. And that's how Web Panels Suggestions ideated.
The suggestions take your browsing activity into account and generate a list of sites you frequently use. As your habits of browsing change, so will the list, making sure that it always stays up-to-date with sites that are relevant to you. The idea is to let new users recognize sites they use instantly, and click on them so that they can be added as a Panel. This will help users to stay in focus and get more productive.
Web Panels can even float now
Sometimes it feels like Web Panels can take a little too much space on the screen; for example, when you've got multiple tabs open in a split screen already. That's where the option to float Panels comes in handy. This means that all the Web Panels will be overlaying your main window.
Floating Web Panels made their debut in the Vivaldi 2.0 upgrade. The new setting also gives you the option of making Panels auto-close if they lose focus (i.e. if you mouse over a different part of the window).
You can toggle the floating behavior in all Panels either using Quick Commands or in the browser's Settings.
As of now, Web Panels is an extension of how I like to browse. It's a way for me to have constant access to the sites I love and use the most.
How often do you use Web Panels? And are these new additions in Vivaldi 2.0 useful for you?