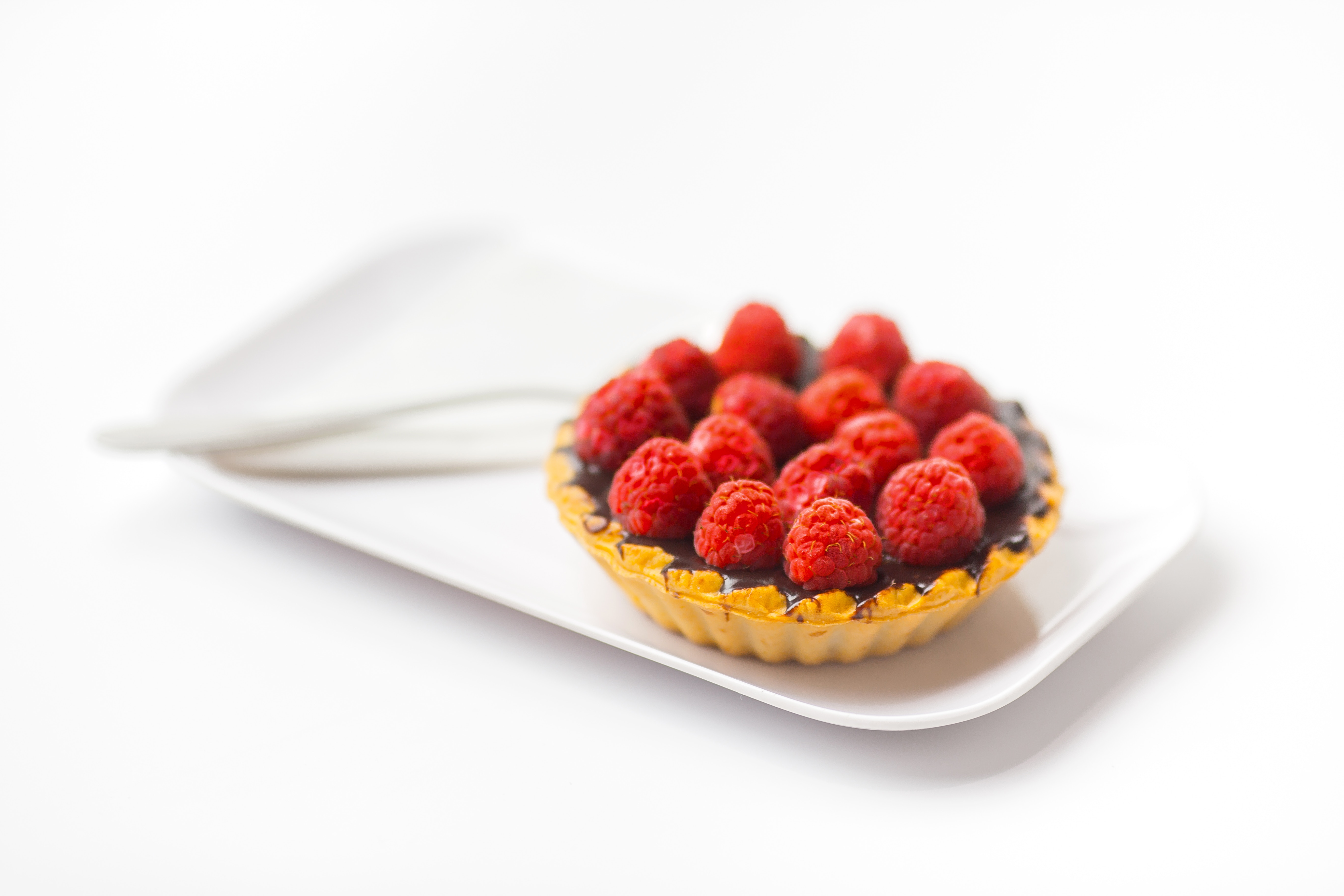 Read this article in 日本語.
We recently wrapped up our "Win A Raspberry Pi" Contest — and, boy, were we impressed!
First off, a big 'Thank You' to everyone who sent in their crazy (and crazier!) ideas of using the Raspberry Pi. You all submitted some incredible entries, with great enthusiasm. It was a tough job narrowing down the top five from over more than 200 entries, but now it's time to announce the winners, each of whom will take home a prize pack of Raspberry Pi and some Vivaldi swag.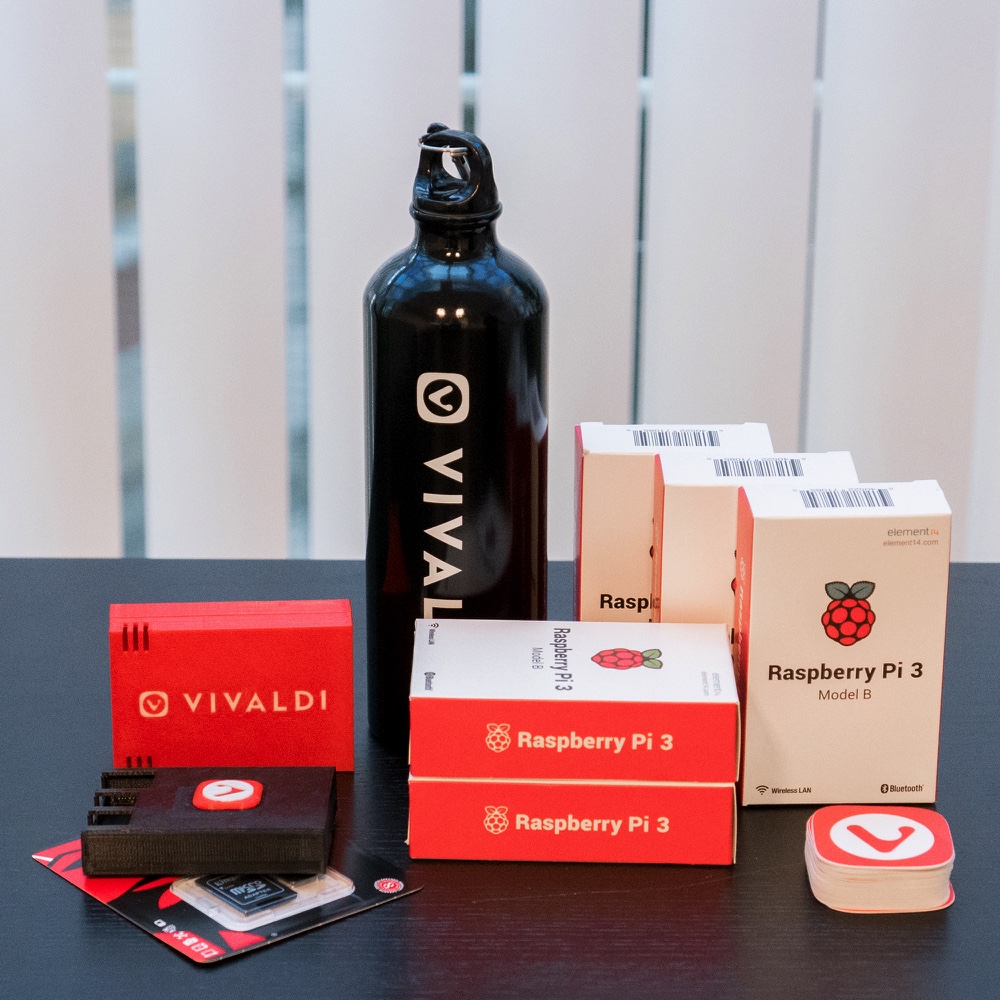 In addition to this, we are giving away Vivaldi goodies to another 10 participants whom we will contact shortly. And hey, even if you didn't make it to the top five, don't worry, you're still a winner because each and every idea was unique and a lot of fun. We hope you will be able to implement them.
Our foray into this exciting space of Raspberry Pi has only just begun. We have created a new sub-category on our forum called Vivaldi Browser for ARM (Raspberry Pi). Head over there and share your experiences and anything else Pi-related.
Join us as we congratulate our contest winners
Some thinking and some coffee result in some great ideas, and here we have one from Kleevah:
"Since the walk to the coffee pot is far too long in our office my next Pi project is a monitoring system based on cheap load cell and controller/amplifier (HX711). Using a Pi Zero W it will measure the weight of the coffee pot and estimate cups left, and of course, since it has internet, push warnings when it's getting low or gets refilled. Perfect project for doing some tinkering over the Christmas vacation."
Vivaldi makes you browse smart, but have you ever wondered how Vivaldi and RaspBerry Pi could help you become a 'Smart Nanny'? Read this one from Ollyheen:
"My idea is a 'Smart Nanny.' The child in the crib will be followed by RPI3. Using the camera and computer vision (or AI), RPI3 will be able to distinguish between different poses of the child (sleeping, standing, sitting) and proceeding from the pose will decide whether to wake up mom or not). Also, Smart Nanny will be able to determine, without any contact, the temperature of the child and the humidity of his bed linen to always change the linen in time. The presence of an ethernet port will be an excellent option because I'm a little worried about the radio waves near the children. Radio waves can be not very useful radiation.''
From a Smart Nanny to a Bee-Keeper, Wortquadrat. Let's find out what is buzzing in his head:
"As a part-time bee-keeper, I'm about to build a monitoring tool, to see what's up with my beloved little fuzzy buzzing bees for example in winter. Camera, sensors, a microphone – I want to know everything about my sweeties and would love to understand them better and to fondle them even in some distance. Thanks for BEEing with me."
Turn the lights on! Wow – perfect timing for Christmas for Era9:
"I plan to control my garden lights with the RPi. Every lamp will be controlled independently and will have two light sources one white light(dimmable), one RGB (Red, Green, Blue) light. White will be for everyday use and the RGB will be for parties and holidays – blinking, pulsating, colour-changing and other goodies. Also, a few motion sensors (direction detecting) to control separate sections of the garden in everyday use. I've already buried extra cables to control the lights."
And now over to some more useful solutions. Give rulu.reverie a listen, please!
"I want to use the Raspberry Pi to enhance the function of the hearing aid. It is compact enough to drive as a mobile battery, so I would like to use it for a wearable device taking advantage of its portability. Put the Raspberry Pi and the battery in the chest pocket and set the external MEMS microphone array (greater than 2 channels). Also, use the earphone for the voice input and beamforming to catch and enhance the real-time sounds coming from your front only. Although there is a limitation with the normal hearing aid due to the computational resources, the wearable device surpassing the performance of the current hearing aid could be easily developed by using Python and high functioned and compact sized Raspberry Pi 3."
The Winners
Congratulations to all the winners! We hope each of them will follow through with their plans and keep us posted with the in-depth description of their implementation. Stay tuned for this in the next few weeks.
And to everyone who submitted an idea – great work! We really enjoyed reading through all of them.Thank you.