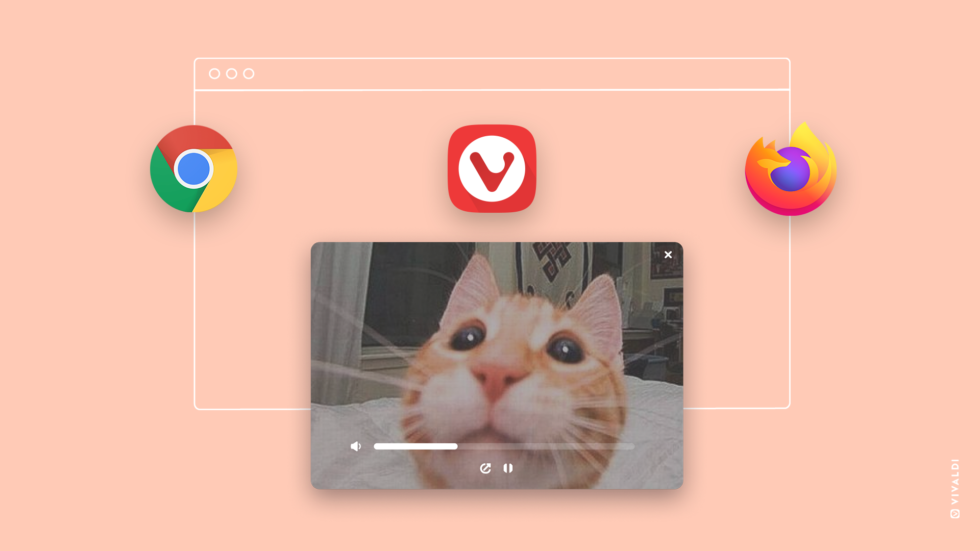 Picture in Picture, also known as PIP or Pop-out Video, is a web browser feature that lets you "pop out" videos in a floating window.
On mobile, I've used this feature for a long time, but I only recently discovered that I can also use it on my computer. Better late than never!
If you've followed my journey, you'll know that I am a professional basketball player. On any given day, you'll find me training but also watching sports.
Picture in Picture or Pop-out Video makes watching sports – and any kind of video – really engaging. I now use this feature to engage in discussions on social media as well as look up statistics and chat with friends while watching the game.
I got introduced to Pop-out Video through Vivaldi browser but clearly, Vivaldi is not the only browser that has this feature. Both Google Chrome and Firefox have Picture in Picture mode.
I tried all three and I want to share with you what I found.
Picture in Picture: Vivaldi vs Chrome vs Firefox
I've been using Vivaldi for a few months now. The more I use it, the more confident I feel that I made the right decision switching from Google Chrome.
To me, Vivaldi's Pop-out Video implementation proves one more time how much there is to Vivaldi. It's an example of the endless possibilities that come with this browser.
Let me give you one example. To use Picture in Picture (PIP) mode in Chrome you need the specific website to have implemented Picture in Picture support first.
Some websites such as Twitch have done this but many others, such as Vimeo and Netflix, have not. Even YouTube doesn't have this by default.
This is where Vivaldi browser stands out.
Vivaldi has a dedicated Pop-out Video button that makes it possible to use Picture in Picture even if a website has not implemented support for it. Picture in Picture would still work.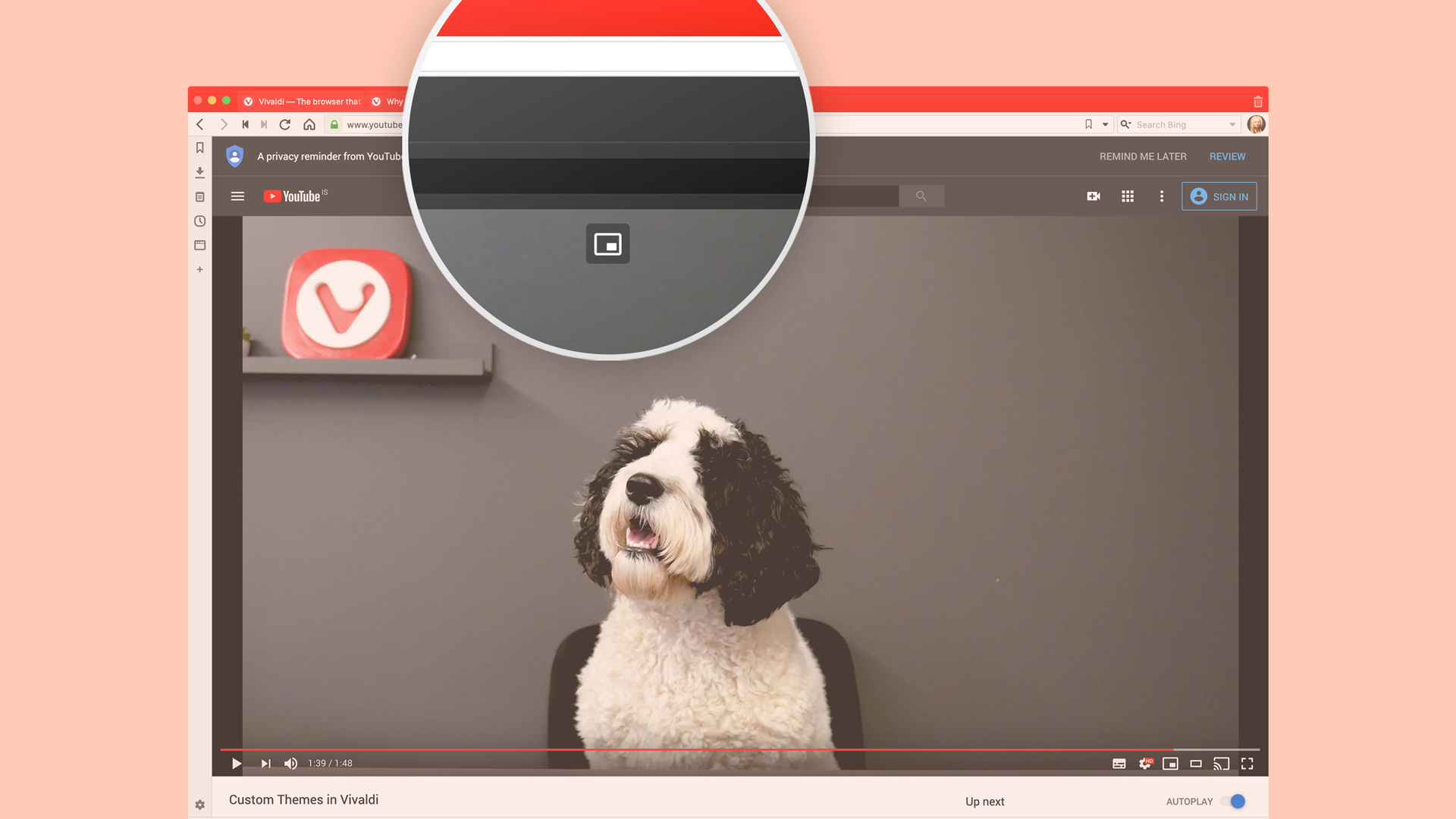 How to launch Picture in Picture in Vivaldi, Chrome, and Firefox
Right now, Vivaldi offers one of the most fluent and complete Pop-out Video implementations.
All you need to do is open the video you'd like to watch and hover the mouse cursor over it. A Pop-out Video button appears at the top edge of the video. Click on the button and the video will launch Picture in Picture style in a floating window.
Firefox has a very similar implementation to Vivaldi. It, too, is very accessible.
To activate Pop-out Video in Firefox, you just have to click on the floating button. In Vivaldi, the button is located at the top of your video, while Firefox has it on the right.
In Google Chrome, launching Picture in Picture is quite problematic. I had to add an extension which allowed me to use the feature (although in theory you shouldn't need one).
Once I had the extension added and the video was playing, I had two options.
I could right-click the video twice, then choose the Picture in Picture option in the drop-down menu.
Or I could click on the extension button in the top right corner of the browser window when the video was playing.
PIP player controls in Vivaldi vs Chrome vs Firefox
Once Picture in Picture (PIP) is activated, there are some differences in functionality between the three browsers.
Both Google Chrome and Firefox have limited basic options, such as a simple Play / Pause button.
Vivaldi on the other hand gives you the option to control the volume, gives you access to a progress bar, and lets you skip to any part of the video. If you're watching a video that's part of a playlist, you'll also see "forward" and "back" buttons that let you skip tracks or go back to something that caught your attention.
Vivaldi and Firefox also give you the possibility to resize the window to almost full screen, whereas Google Chrome only allows you to resize it to about 1/4th of the screen.
| Functionality | Vivaldi browser | Google Chrome | Firefox |
| --- | --- | --- | --- |
| Web site compatibility | Yes | No | Yes |
| Easy to launch | Yes | No | Yes |
| Play / Pause button | Yes | Yes | Yes |
| Mute / Unmute | Yes | No | No |
| Progress bar | Yes | No | No |
| Move up and down playlists | Yes | No | No |
| Drag pop-out window to full screen | Yes | No | Yes |
Using Pop-out Video: going forward
Now that I've looked into Picture in Picture in more detail, naturally, I have started thinking about how Pop-out Video can improve my browsing even more.
In addition to watching sports, I can think of more scenarios where I will use it.
It will come in handy while I study. The way we learn today has changed a lot over the years. Like so much else, it has been digitized, and technology has made content more readily available. More and more learning is done through video. Pop-out Video makes it possible to watch a lecture or research video while writing notes or working on assignments.
Picture in Picture is also useful if you need to quickly watch a how-to video while working in a different tab or window on a task you're trying to solve.
What other uses do you have for Pop-out Video? I am curious to know. Just share your advice in the comments below.