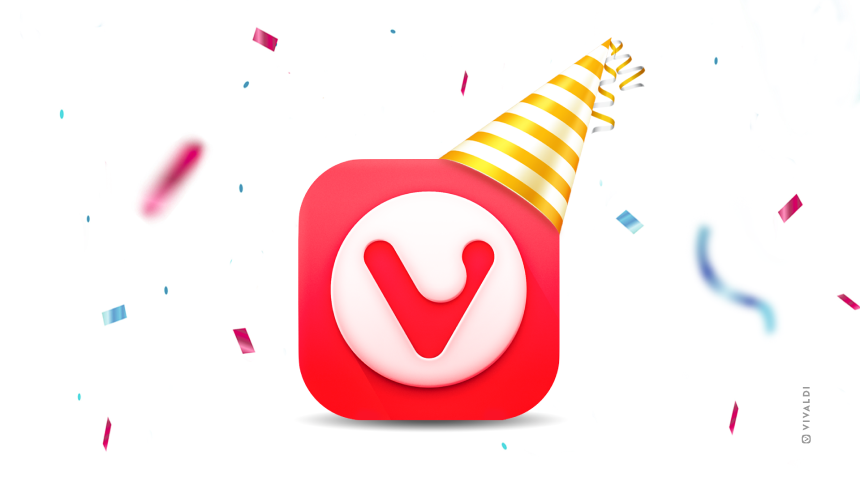 Read this article in 日本語, Spanish, German, Русский.
Today, January 27th, we are celebrating Vivaldi Day, to mark the 8th birthday of your favorite browser
And, to be honest, we couldn't have done it without you, our loyal community. Thank you!
It all began for the Vivaldi browser, on January 27, 2015, when we launched our first technical preview. Since then we've been building a browser:
That meets your needs, providing you with the most customizable browsing experience (install and tweak away).
That does not track or profile you. (Our interest lies in building the browser, not how you use it.)
With the most amazing community (1.3 + million members and counting).
That reflects what our users want (and not the agenda of investors pushing for profit).
With a powerful built-in trio of a Mail client, Calendar, and Feed Reader.
With free services including blogs, private Sync, shareable Themes, a thriving forum, webmail, and Vivaldi Social, our instance on Mastodon.
That is literally on the road, available in cars and navigation tools.
Our focus from the start has been to give you various browsing options through our wide variety of features. We want to put you in control of the look, feel, and functionality, so you can create your dream browser. As we have continued to develop Vivaldi over the years, we have held firm to this mindset, to give you more choice.
And the journey continues! We have a lot coming up for you on desktop, Android, and automotive. We really can't spill all the beans at once, but we are happy to report that that work on iOS is coming along nicely.
To be notified when we release Vivaldi on iOS, simply click here and subscribe to receive updates.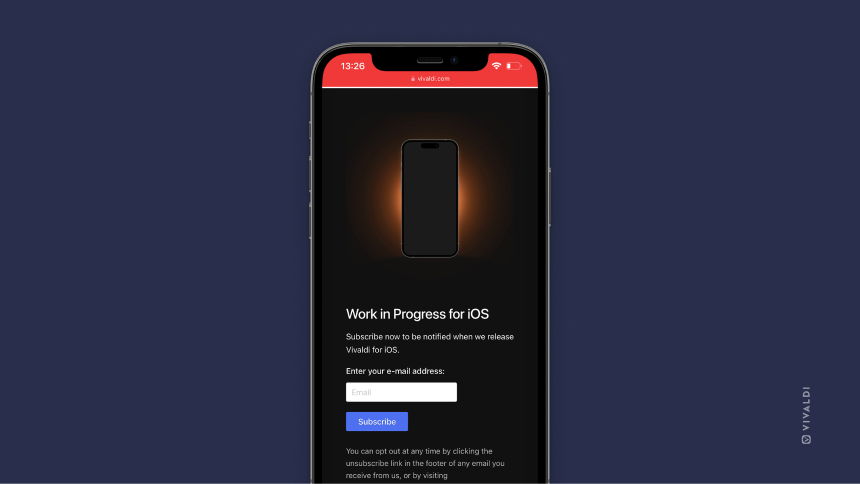 We are also rejuvenating our Themes site with even more functionality and should bring it to you in a few weeks. Here's a sneak peek: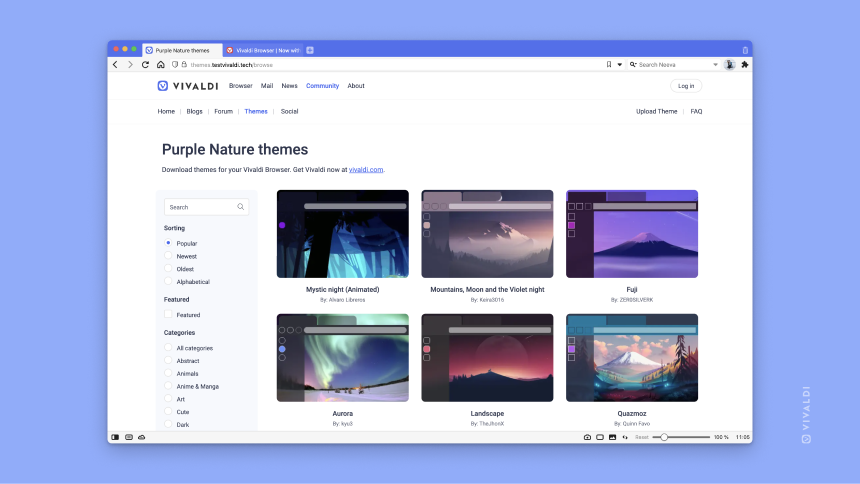 A great way to celebrate Vivaldi Day
We truly appreciate being in the browser game. It is great to give consumers more options. And everyone has their browser preferences.
Many of your friends and family might be using a different browser other than Vivaldi. Let's mark Vivaldi Day by reaching out to at least one person and introducing them to Vivaldi. Every user counts!
Ask them to switch to the latest Vivaldi version on desktop, mobile (phones and tablets) or both for a day or two, so they have a chance to get familiar with it. Once they see how easily Vivaldi adapts to their needs, they'll be sold.
"But why should I change my browser?" they may ask. So if your friend needs more convincing before clicking Download, clue them in on the benefits. If they don't want a browser that spies on and profiles them, choose Vivaldi. If they want a browser that just lets them get things done, without locking them into ecosystems, choose Vivaldi. If they want a browser that lets them be more productive online and speed up their browsing, with a built-in ad blocker and a host of useful features, choose … well they'll get the idea.

When people discover a browser that reflects their preferences, it can transform the way they work and play online.
And we are constantly working to make sure that Vivaldi delivers. We are devoted to developing a browser that recognizes a wide range of browsing needs.
So if you love Vivaldi, this is the perfect day to share the word that there is a better way to browse – #SwitchToVivaldi.
We wish you good luck and invite you to share your success stories below, on the Forum, or on Vivaldi Social.
Let us know how you plan to celebrate Vivaldi Day in the comments below.👇