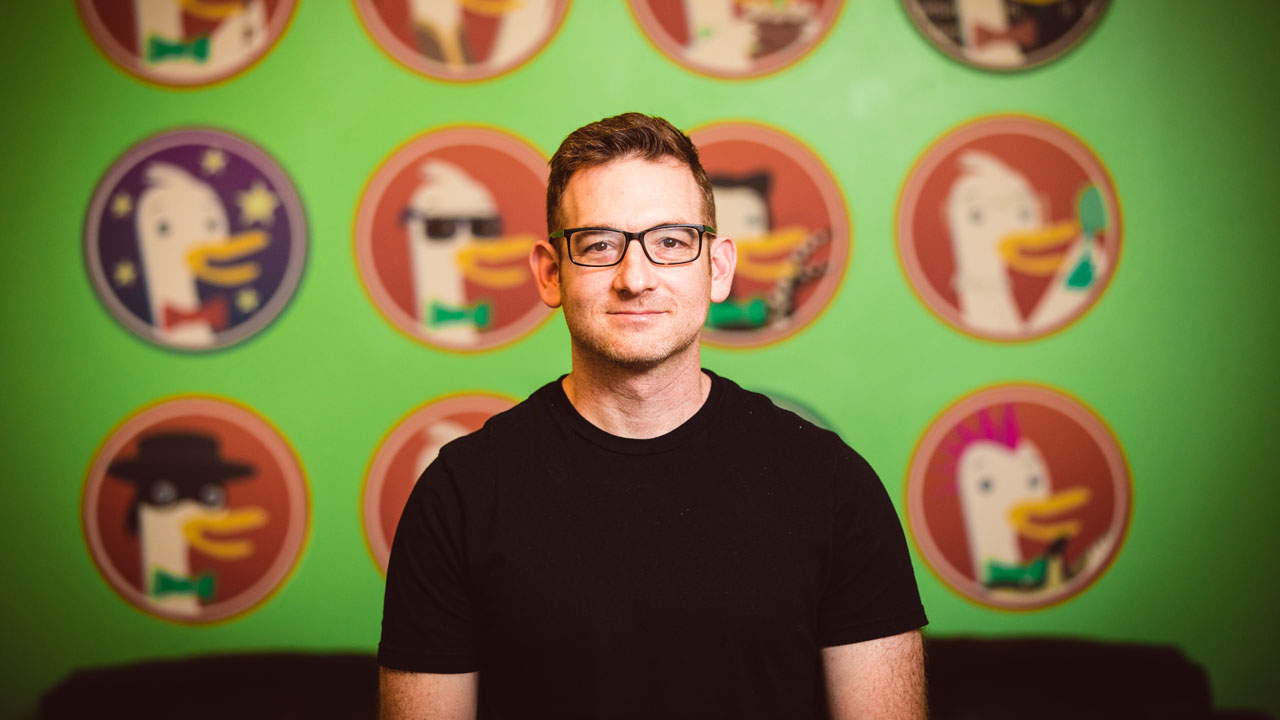 Read this article in 日本語.
Earlier today we launched the latest version of Vivaldi, featuring a new integration with DuckDuckGo that makes searching in a Private Window more private.
DuckDuckGo's CEO & Founder, Gabriel Weinberg, is an outspoken proponent of online privacy and giving users the tools to protect their data on the web.
You may have seen his recent op-ed piece with CNBC, in which he calls for a stop to the use of hidden trackers in concert with hyper-targeted advertising by Google and Facebook. That these two giants are central to the issue of privacy online is not a revelation, but the scale of their data collection is something Weinberg wants people to realize:
"The impact these two companies have on our privacy cannot be understated. You may know that hidden trackers lurk on most websites you visit, soaking up your personal information.
"What you may not realize, though, is 76 percent of websites now contain hidden Google trackers, and 24 percent have hidden Facebook trackers, according to the Princeton Web Transparency & Accountability Project. The next highest is Twitter with 12 percent. It is likely that Google or Facebook are watching you on many sites you visit, in addition to tracking you when using their products."
So, how to address the problem of privacy-infringing (and just plain creepy) surveillance at this scale? In the absence of outside regulation, users need to educate themselves and take control of their data through the choices they make online.
Enter DuckDuckGo.
The premise behind DuckDuckGo is simple, really. They believe the Internet shouldn't feel so creepy. That getting the privacy you deserve should be "as simple as closing the blinds".
DuckDuckGo is a useful tool in the arsenal of anyone keen to reign in unnecessary tracking and data collection. Whether through a search engine that doesn't track you or, more recently, through a browser extension and app that protects you "no matter where the Internet takes you."
We caught up with Gabriel ahead of today's launch to chat about all things privacy – from why you should drop Facebook and Google, to why he thinks it's so important that people take steps to protect their privacy online. Watch the full chat below or on YouTube.
Find out more about the latest version of Vivaldi and our new integration with DuckDuckGo in our post earlier today: Private Windows, now more private.