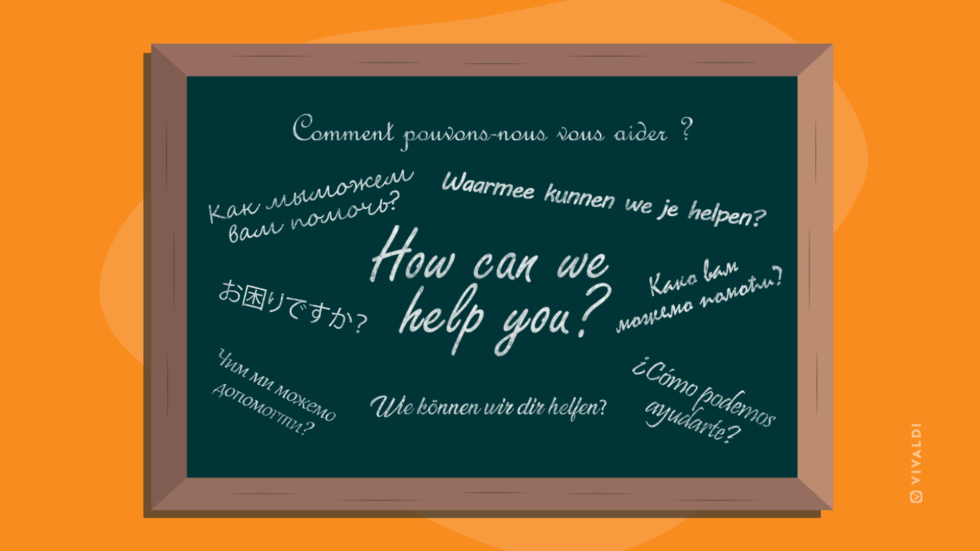 Read this article in Deutsch.
Vivaldi has a lot to offer. Our browser and services have a feature or a setting for almost any user need imaginable. But such abundance can make one's head spin. This is where the Help pages come in – to help you get to know the features and make the most of them.
But Help pages aren't very useful when you can't read them. Of course, you can use Vivaldi Translate to translate the articles into your language, but despite the progress machine translations have made, it still isn't a match to a real human translation.

This week, we've reached a big milestone. The first language has crossed the finish line, with all 200+ articles having been translated. That language is French and bulk of the work was completed by our dear Soprano and Translator, Cellix. Let's give him a huge round of applause and a hearty thanks! You can check out Vivaldi Help in French here.
My main motivation in translating the help is that it is a great way to discover unsuspected features of Vivaldi.

Cellix
We're getting close to the finish line also with Japanese, Serbian, Russian and Ukrainian, plus a lot of articles are available in Spanish, Dutch and more. But the dream is to localize Help pages to as many languages as possible.
If you'd like to help us with that dream and make Vivaldi more accessible to your fellow language speakers, reach out to us on [email protected] We're especially looking for translators fluent in German, Portuguese (Brazil), Polish and Chinese, but we're welcoming other new languages, as well.