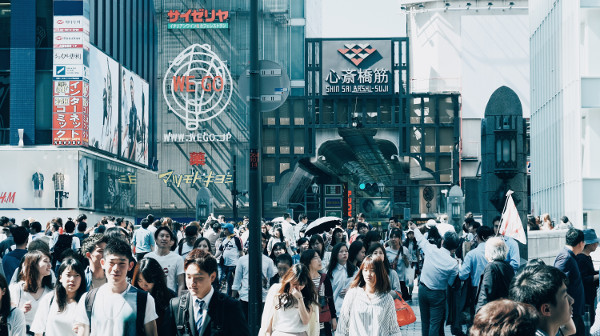 Read this article in 日本語.
From the very beginning of Vivaldi, we've seen an amazing response in Japan. This week the spotlight is on our Japanese community. Here, our Japanese team members talk about what it's like to interact with Vivaldi users in Japan.
Kaori who is responsible for communications in Japan has been with Vivaldi from the very beginning and it's largely thanks to her efforts that Vivaldi is so big in Japan. Takaaki and Akira joined in 2017 to look after the ever-growing Japanese community. First, we asked them why they think people in Japan like Vivaldi.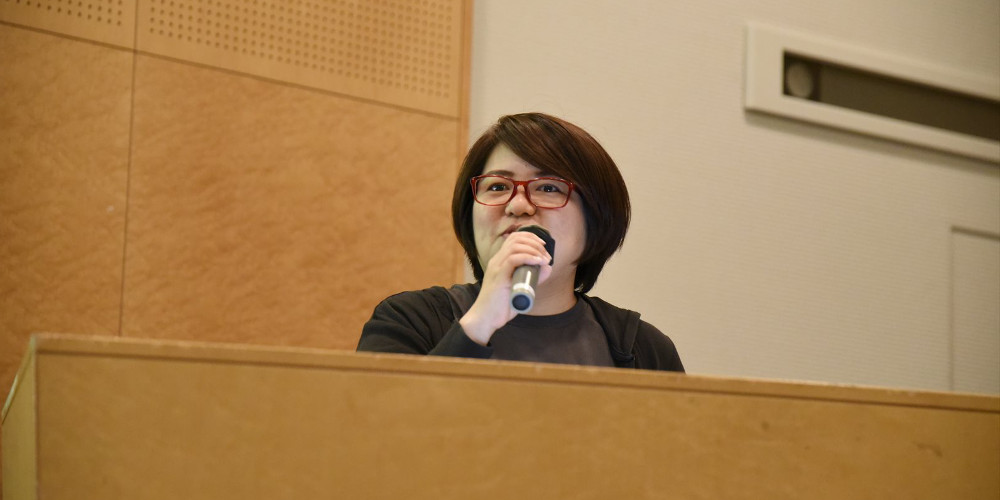 "When I started the @vivaldi_jp Twitter account in February 2015, many users followed us quickly. At the time, they were very surprised to see a new browser from Jon von Tetzchner. Jon, who has the nickname 'Tetz-chan' in Japan, is very familiar among Japanese browser fans," says Kaori.
"People in Japan like us because of the browser's simplicity, customization and thousands of features. They also like our unique approach to users and the fun things we do with the browser, such as the recent build for Raspberry Pi," says Akira who looks after the Japanese community on our forum and social media.
"As soon as the news about Vivaldi broke in Japan, many people – including myself – recognized that 'the true successor of Opera had arrived'. I was one of those 'non-default browser' users who was very excited to get a browser that could fulfill my geeky needs. I believe users like myself were at the core of the initial Vivaldi group," says Takaaki who is our Product Test Engineer for Japan. He adds:
"Some in that group were browser game players. They discovered Vivaldi's perfect compatibility with the games they were playing and shared that on Twitter or on their blogs. This made Vivaldi the browser of choice for an increasing number of gamers."
"Twitter and Mastodon users also love Vivaldi. These platforms are more popular in Japan than in many other countries. Vivaldi's Web Panels are simply superb for regularly checking social media channels. Also, bloggers, photographers, and many other creators are choosing Vivaldi. Vivaldi is one of the few browsers that are steadily growing in Japan," adds Takaaki.
Let's build Vivaldi together  
Our community in Japan can be critical at times, yet this is also very helpful for browser development.
"Vivaldi still doesn't have all the functionality other browsers have, such as Sync which we have not released in a Stable version yet. People are used to certain functionality in other browsers and often tell us what is missing from Vivaldi," says Akira.
"In addition to demanding basic things like speed, safety, and usefulness, they are – needless to say – critical of the Japanese language environment. Most IME issues directly affect the usability, so they simply cannot be ignored," adds Takaaki.
"In my opinion, Vivaldi users know that Vivaldi is still evolving into the ideal web browser. They have many feature requests and it's difficult to implement all of them immediately but they know we hear their feedback!" says Kaori.
"We're cheering for Vivaldi"
Talking and interacting with our Japanese community on our various channels is still the best part of the job for Kaori, Takaaki, and Akira.
"It's always a pleasure to see the reactions when we implement new functionality or fix bugs. Currently, I am the one who makes those announcements to Japanese users and the first person to check their responses and reactions. It keeps me motivated and I feel satisfied at the same time," says Akira.
"Did you know that Vivaldi's first ever user meeting was held in Japan? It was in March 2015, only two months after our first release. We joined the event via Skype and sent them pizza. Ever since we've had user meetups in Japan once a year. We have more and more participants each time. I really love to see people enjoying offline communication," says Kaori.
"I feel most grateful that we have supportive users. Many times when I've had to apologize for a serious bug, they have said to me, 'Don't even worry. We're cheering for Vivaldi!'"
Growing up with technology in Japan
While trying to figure out what makes Vivaldi such a popular choice in Japan, we caught up with Takaaki once again and asked him when people learn about technology in Japan. Take a look at this short video.
If you'd like to learn more about our community in Japan, take a look at Big in Japan and Kozue and Akina: Here's why we blog. 
Main photo by Louis Lo on Unsplash.