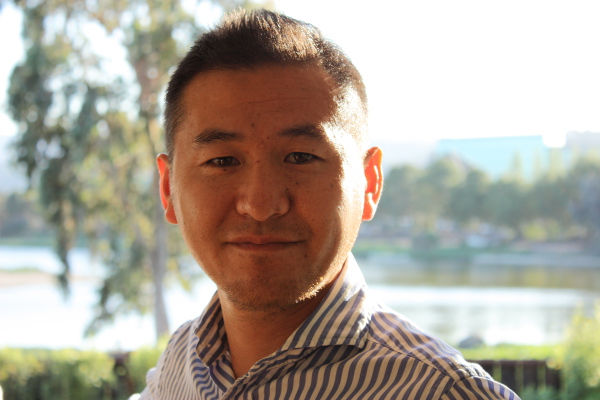 Read this article in 日本語.
Tatsuki Tomita co-founded Vivaldi with Jon von Tetzchner in 2014. Here's what he thinks has helped Vivaldi become popular in Japan.
"Jon and I had worked together at Opera for many years. Among many things, I was responsible for business in Japan and other Asian countries. I always had a lot of respect for Jon and admired his vision. We had a very good relationship all along."

After Jon left Opera, Tatsuki was not in touch with him as much until one day in 2013 they met up in San Francisco.

"It happened so that when Jon visited San Francisco we reconnected and started talking about our current interests, mostly technology. Jon and I think differently but we complement each other. Eventually, we said, 'Why don't we do something new together?' Through multiple discussions after that, we agreed on one single idea which was a browser."

Both Tatsuki and Jon saw the need for a browser like Vivaldi.

"We felt that, just like us, many people out there were missing customization options and high level of configuration which technical users tend to prefer in a browser. Nobody was doing this and we thought it was a worthy need to fulfill. It was also a personal challenge because we had done this before but we knew that times had changed, the technology had changed. We asked ourselves, 'Can we do this again?'"
Sense of community is important for the Japanese
Vivaldi launched in beta in 2015 and both Jon and Tatsuki could immediately see that interest was high. Japan was already a big market with very high numbers during this stage. When Vivaldi launched its Stable version in 2016, the uptake in Japan was impressive.

"When I go to Japan and speak to our users there, I see a lot of passion. People in Japan have a sense of community that goes beyond Vivaldi being just a browser. I feel that our mission resonates with people over there. They want to make a difference, and to be part of the movement. They don't want the browser market to be controlled by a few giant American companies. I got the impression that they feel that they need to help these 'little guys' fight against them."

Tatsuki has seen that the Japanese tech community has supported many smaller software projects in the past, but for them, it's not simply a case of David against Goliath.

"The project has to have the right philosophy. People need to see that the ones they support are the good guys – the right guys to support."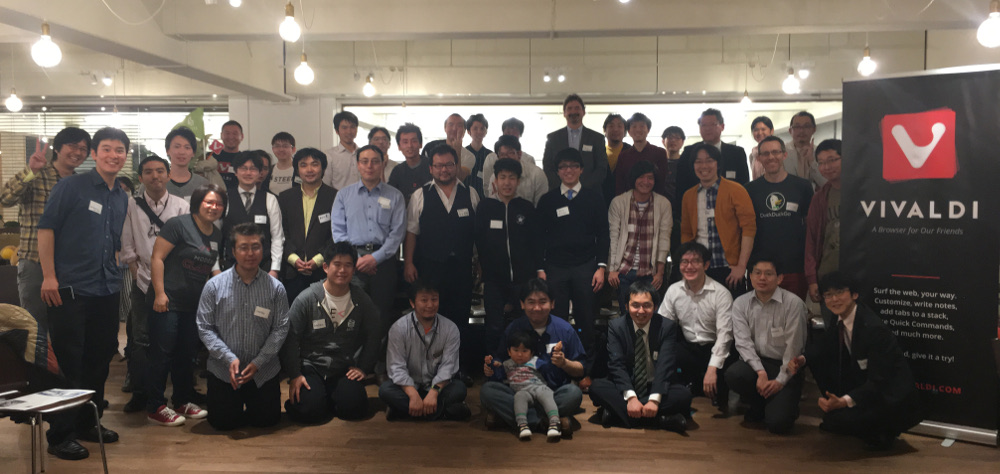 Customization is key for Japanese users

Tatsuki is still astonished by the amount of support Vivaldi gets in Japan. He thinks that people in Japan really like the customization Vivaldi offers.

"I think Vivaldi being highly configurable is very appealing to Japanese users. A lot of people like the side Panel and Tab Tiling – the ability to display content in a split-screen view."

By design, Vivaldi does not track browser usage or gather data on its users. Although Tatsuki doesn't have hard numbers, his impression is that many of its fans in Japan are gamers.
"Japan has a very strong subculture of gamers. It's a geek community. Subcultures tend to be very technical. These people had a lot of respect for Jon, and they liked that we were making a browser again."
The Japanese, in general, are early adopters of technology, but Japan is not unique in that respect.
"In Japan, you don't really get a lot of social recognition for using new technology. Technology is widespread and there isn't a coolness factor associated with this. Geeks tend to be at the fringes of society. Perhaps, within the geeky communities, there could be a case of scoring some social status points if you discover something really cool and technical and if you adopt it earlier than others. But this is within a small community, not the rest of society."

Tatsuki is excited just thinking about how much the Japanese community can grow from here.

"Help us spread the word. Continue to support us! Other browsers have minimalistic UI and there's not much you can do with that, but in Vivaldi, we have built in endless possibilities and we love it when people find these!"
Stay tuned for more on our Japanese community!