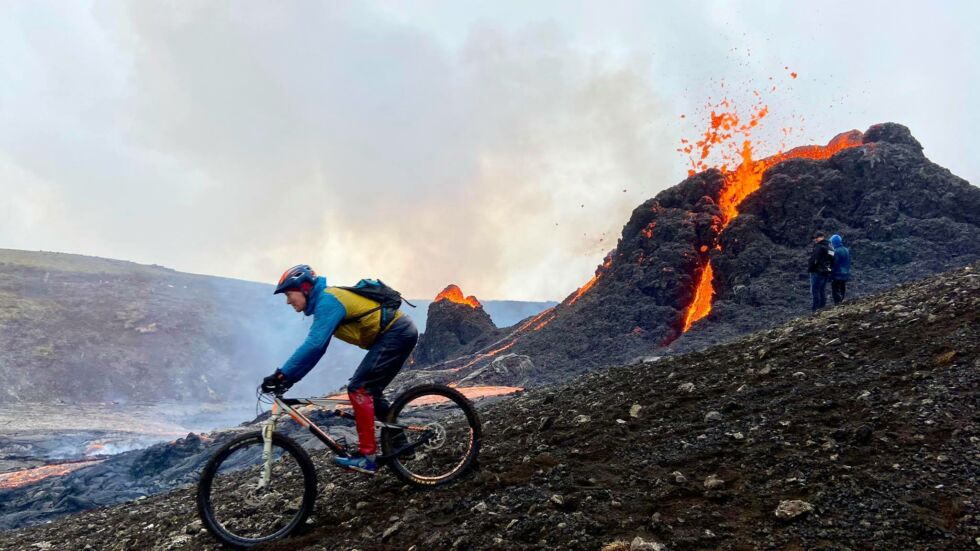 Once again, volcanic activity is taking place on the Reykjanes peninsula, the same area where a six-month eruption began in early 2021. Curious onlookers are making their way to see this eruption classified as a volcanic fissure. In a fissure eruption, magma flows rather than explodes. The rupture is about 300 meters (1,000 feet) long.
Vivaldi developers from Iceland love their volcanoes, just as they love building Vivaldi for you. Most of the team in Iceland is working on the recently launched Vivaldi Mail and Vivaldi Calendar.
Now that the excitement is back with the red lava flowing again, let's revisit this magical site. Watch it LIVE here.
Iceland is young and dynamic, still being moulded and shaped by nature. Even though volcanic eruptions have had terrible consequences through the ages, Icelanders do not shy away from naming their daughters after them, like Hekla and Katla.
Tourist magnet, even today.
Because the 2021 Fagradalsfjall eruption's location is near both the capital and the country's biggest airport, it quickly established itself as Iceland's volcanic mass-tourist attraction. The internet was splashed with fascinating videos and pictures of people cooking eggs on cooling lava, playing volleyball there, and even getting married as craters oozed behind them. And of course, our own Vivaldi developers loved biking to the eruption site or simply enjoyed picnic trips there.
Let's take a look at what we blogged in 2021. 👇
Geir: Hey Arnar, is that lava outside? I am off for a stroll.

Arnar: Ah, it's here. Give me 2, let me push a commit.
Not a very typical conversation, right? But such is life when volcanic activity takes over in Iceland. The Vivaldi office in Reykjavik is no exception.
Normally, it would be natural to worry. Not in Iceland.
Everything works out in Iceland, even volcanoes!
On this island, volcanic activity is a fact of life. The phrase þetta reddast (pronounced "thet-ta red-ust") is synonymous with the Icelandic way of life that roughly translates to the idea that everything will work out all right in the end.
Sometimes þetta reddast literally means that you don't know which way the lava will flow.
Since last Friday, the lava has been flowing, literally. A dormant Icelandic volcano erupted near Fagradalsfjall after 50,000 recent earthquakes – and led to beautiful orange and red skies.
The minute the hues of the sky changed color, our colleagues in Reykjavik started sharing their experiences through photos and videos of close-ups and strolls around the eruption site.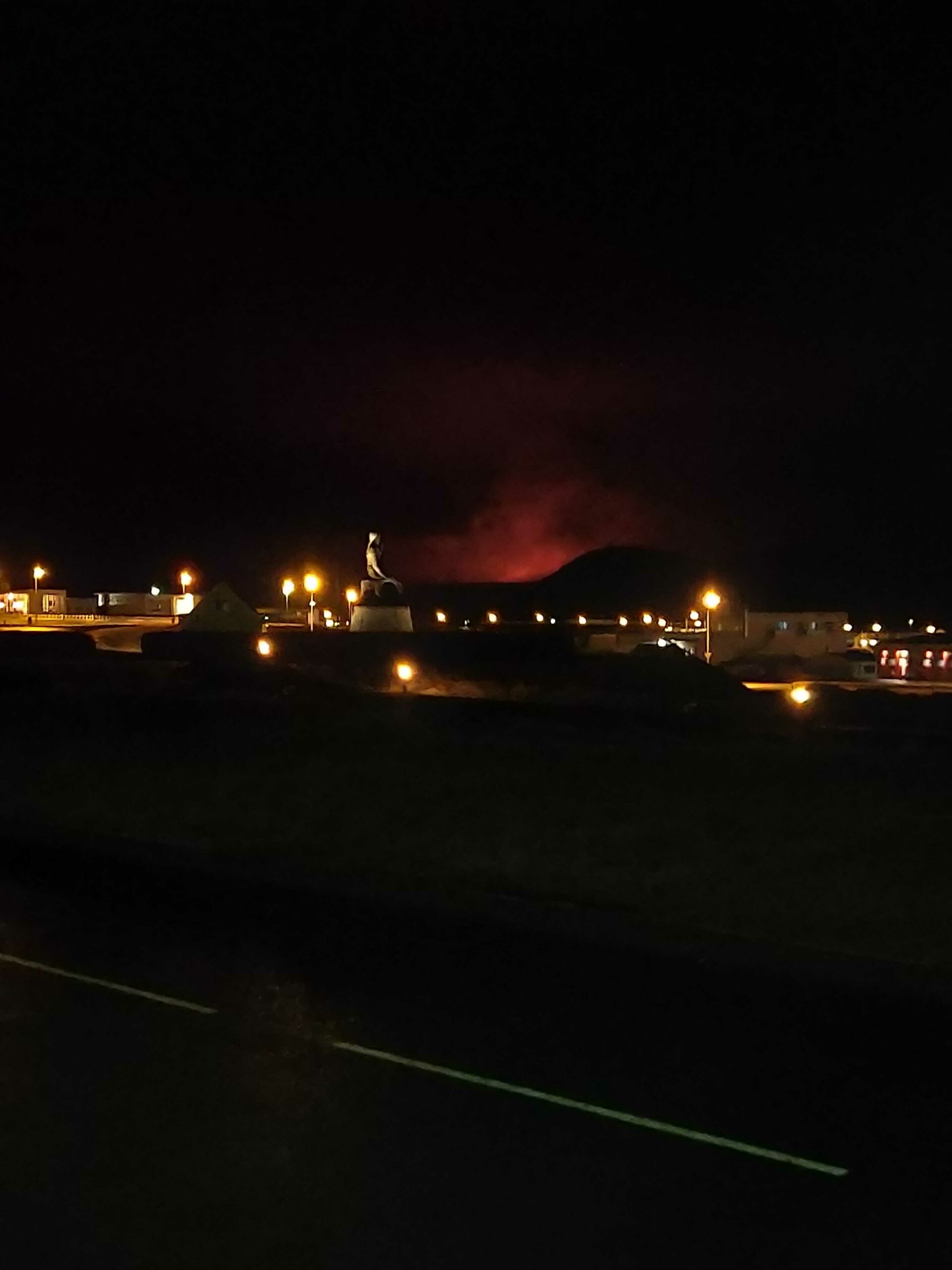 Describing it nonchalantly as a tourist-friendly eruption, our Mail Team Lead, Geir Gunnarson wrote:
"Reykjavik is located on Reykjanes peninsula which is on the Atlantic ridge and therefore constantly being torn apart. Luckily we have not had volcanic eruptions here for about 800 years but last Friday night that changed. It was obvious right away that this is what we call a tourist-friendly eruption. Me and a couple of friends cycled and hiked through rugged trails and non-trails to get there yesterday morning (Saturday). In short we spent most of the day there getting the forces of nature directly through all the senses. But pictures say more than I can say."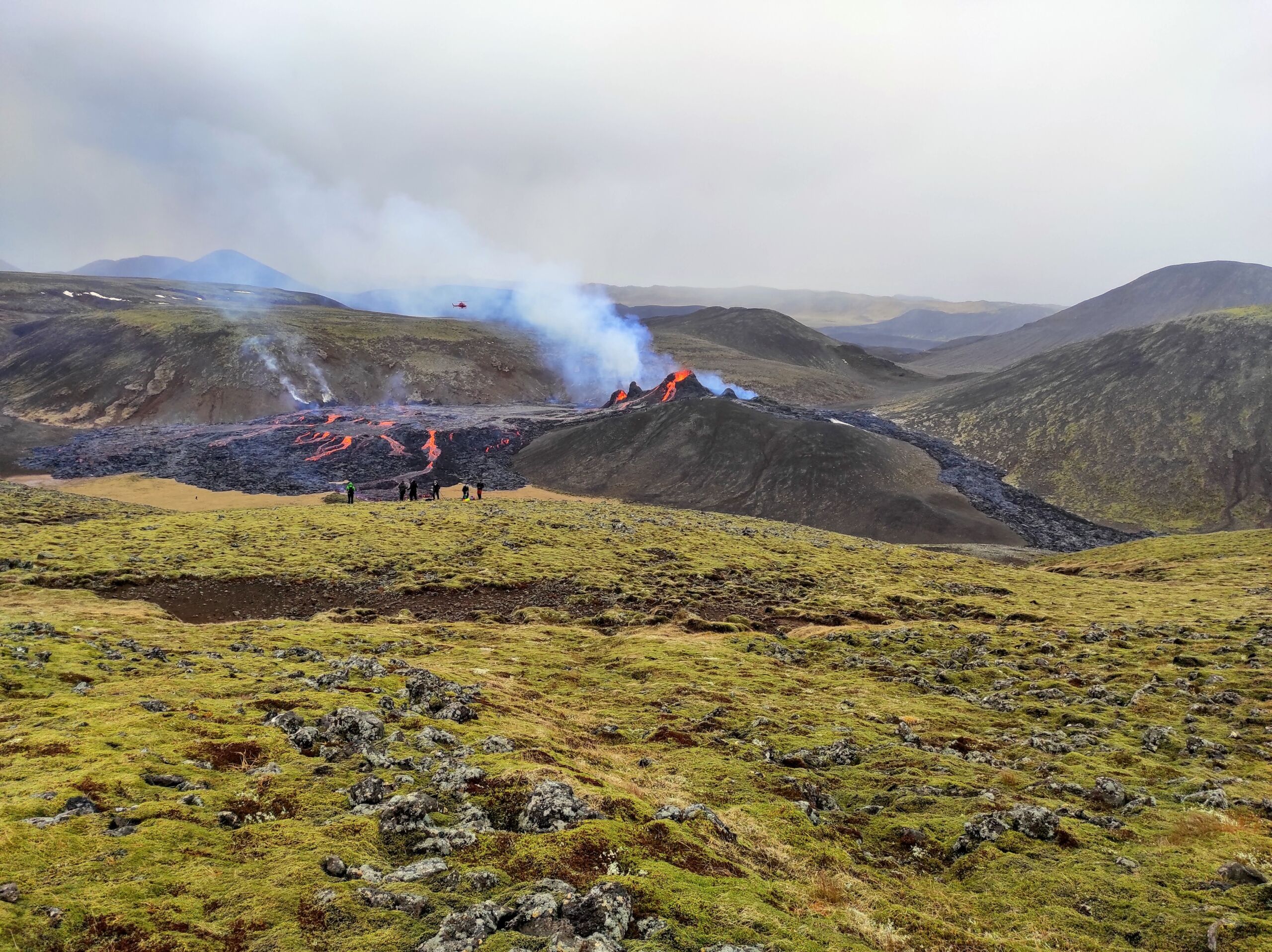 Wait, did they call these "cute little eruptions"?
According to Geir, these are cute little eruptions. Yes, you heard us right. Geir had an opportunity to talk to Icelandic TV about these cute little eruptions (we can't get over this!). Looking calm as ever and standing right in front of the volcano, catch him right here.
Though considered small, the eruption created a fissure about 1,640 feet long, and spewed more than 10 million square feet of lava, sometimes in fountains reaching heights of more than 300 feet.
Indeed, Geir's captivating experience even made it to tech publication Cnet.
Not a usual trek, a volcano trek
Most of our team members in Iceland – Arnar, Isak, Gudmundur, and of course Geir – did not miss the opportunity to trek to the eruption site, making it look like a simple picnic trip. Well, some cupcakes also made a sneaky appearance in their footage of the trek.
Since the eruption, our Slack channel has been oozing bright orange and red footage. There is excitement. There is restlessness. There are even recommendations on which hiking shoes to wear, which road to take and of course, the unpredictable weather. 
When asked how to get to the site, Gudmundur (Gmg) from the Mail Team instantly said:
It's at least 20k from the Blue Lagoon. It is better to have good hiking shoes to do the rocks. Started Strava too late and it was acting weird so not positive.You can make it easier though by going to Grindavík and walking on the road instead of the path.
Introducing Vivaldi's hot Volcano Theme
The spectacular lava show inspires many, including our designer Henrik Helmers, who works out of Norway. He created an exclusive 'Fagradalsfjall' Vivaldi Theme. Catch the settings in his tweet.
The eruption site, an amphitheatre of sorts
The last few days have been nothing less than hypnotic for many across the globe, including all of us at Vivaldi. Nature is powerful.
These real-life experiences and astonishing footage from our colleagues stunned us – a welcome break from fighting annoying bugs, reading through feedback on our recent speedy release or simply getting a snapshot ready for testing.  
Getting so close to an eruption site can shake you to the core. But Icelanders take it in their stride. Music artist Bjork who hails from Iceland echoed the sentiments of her fellow country folks:
YESSS !! eruption !! We in Iceland are sooo excited !!! We still got it !!! Sense of relief when nature expresses herself !!!
But when we asked Geir about his takeaway from the adventurous experience, he replied.
It is fascinating to see new land being formed.
Words from a developer. Positive. Wise.
Fascinated by the volcano?


Edited on 4th August 2022