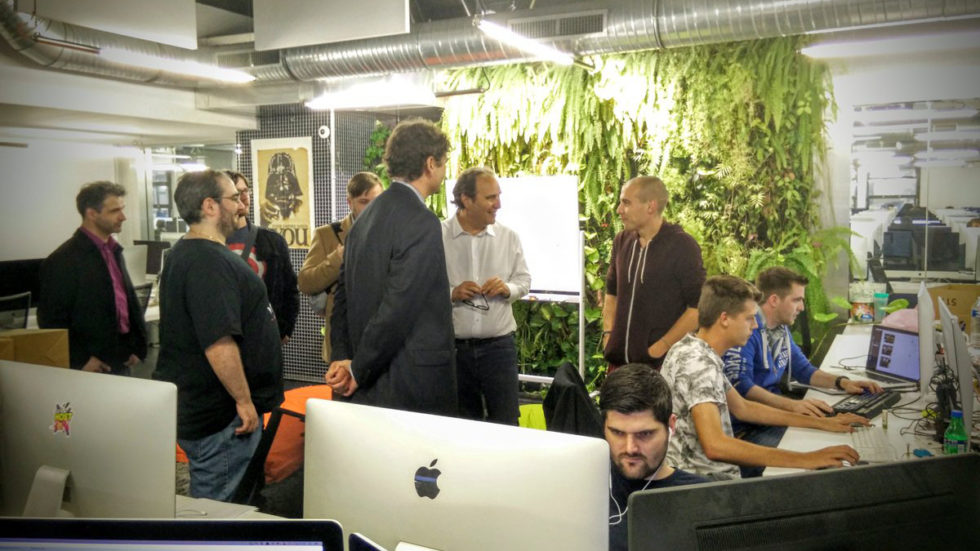 More pictures are available here for Paris and Brussels events.
This week, I continue my travels, starting in Kiev. Today, May 15th, I'm hosting a meet-up at SOSna Gastropub. We start at 19:30. If you're in or near Kiev, I hope you can make it. I want to find out how to make Vivaldi better for you.
After some meetings in Kiev, I head north to Poland. Specifically Gdansk for InfoShare 2016. If you're at the conference, please say hi. At 10 AM on Wednesday, May 18th, I'll have a Q&A with respected Estonian journalist Vahuur Orrin. We'll chat about my experiences building two browser companies and our plans with Vivaldi.
Then, on Thursday at 10:30, I am humbled to share the stage with fellow entrepreneurs Stefan Batory (iTaxi), Marcin Iwiński (CD Project), Marcin Treder (UXPin) and Michał Sadowski (Brand24). We're talking about how we build companies that can compete on a global basis.
I'll give you a brief preview of what I'm going to say. One of our not-so-secrets is our community. That makes all the difference when you're challenging giants. So I hope I can say thank you to as many of you as I can.
See you on the road…