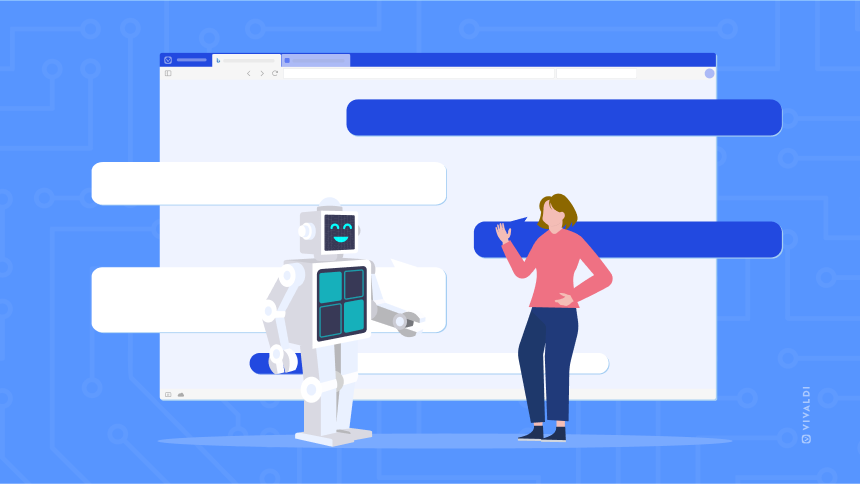 OSLO, Norway – June 8, 2023
Today, we launch the new version, Vivaldi 6.1, on Windows, Linux, macOS, Android, tablets, and Chromebooks.
Vivaldi sends a clear hint to Microsoft Bing Chat.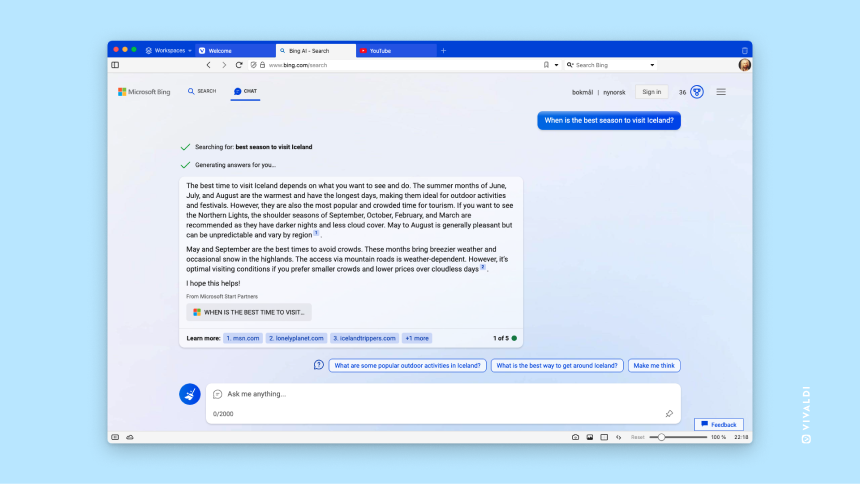 Vivaldi is built on top of the Chromium open-source project. It's the same core used in Microsoft Edge and Google Chrome. Websites that work in one Chromium browser should work in others.

Many websites worked perfectly in Vivaldi but were blocked when not included on the site's allowed list of leading browsers. To combat this, back in 2019, Vivaldi was forced to change its User-Agent strings. The User-Agent contains the web browser's name, the name of the operating system, and other technical information.
Vivaldi began masquerading as Google Chrome for better site compatibility on desktop and Android.

Fast forward to 2023: The new Client Hints standard is intended to replace the legacy User-Agent. Vivaldi is now getting reports that websites block Vivaldi based on its Client Hints. History is repeating itself.
Vivaldi would like to proudly announce itself as Vivaldi, but the current state of the web makes this difficult.
Vivaldi developer, Yngve Pettersen explains User-Agent discrimination.
It's not only websites that discriminate based on your name. Vivaldi now masquerades as Google Chrome for graphic card drivers, which unlocks graphic card driver optimizations made specifically for Chrome.
By pretending to be Chrome, the GPU user uses less memory and resources. It improves battery life, reduces crashes, and improves system stability.
Having to find workarounds for these issues has now opened new possibilities for Vivaldi users. There are people who would like to try Bing Chat but have been unable to do so as they would need to use Microsoft Edge for that.

Now, we have taken additional steps to ensure that you get to use Bing Chat.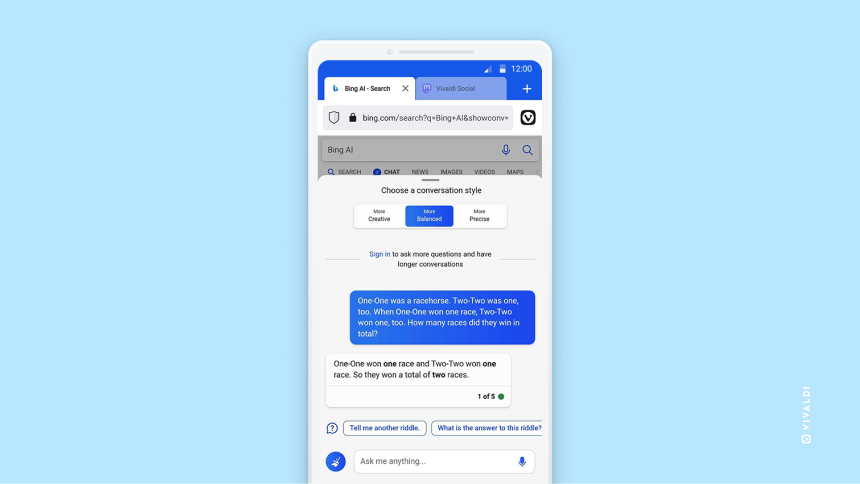 Vivaldi masquerades as Microsoft Edge when visiting Bing. This means that you can access Bing Chat using Vivaldi on desktop and Android devices.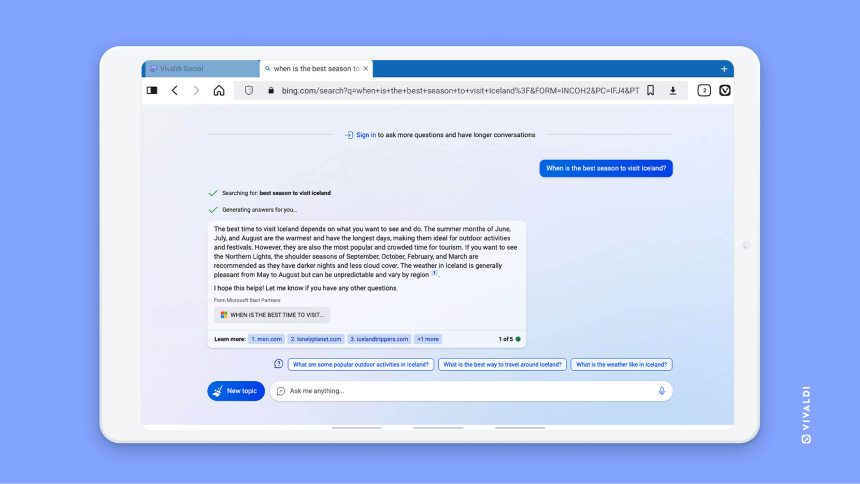 Workspaces on the desktop are now improved.
In Vivaldi 6.0, we introduced Workspaces on the desktop. Wired explains it best: "[Workspaces] turn out to be yet another great option to tame your tab jungle."
It takes our unique tab management functionality even higher. Workspaces let you quickly switch between sets of tabs and keep your tab bar tidy. The ability to use Tab Stacks (groups) and Tab Tiling (split-screen view) within Workspaces makes working with tabs way more fun and focused.
With your encouraging feedback, we have continued to improve Workspaces. Now you have the ability to drag and drop and rearrange different Workspaces as per your preferences.
Copy & share links from Tabs, and Tab Stacks in a jiffy on your desktop.
At our core, we believe it's important to consider different workflows when designing features. We recognize that people work differently, and we do our best to provide the tools that meet different workflows.
On desktop, you can now select tabs and copy links to all the selected pages. You can quickly share your hotel search or travel itinerary with a friend in a simple operation.
You can also use the same functionality in Workspaces.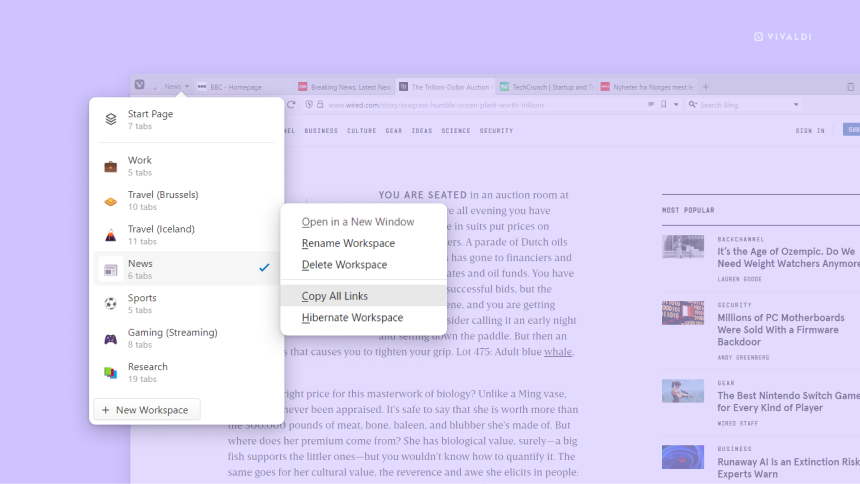 Right-click a Tab Stack, multiple selected tabs, or on the Workspace in the workspace menu, and then click "Copy Links".
Vivaldi coming soon on iOS.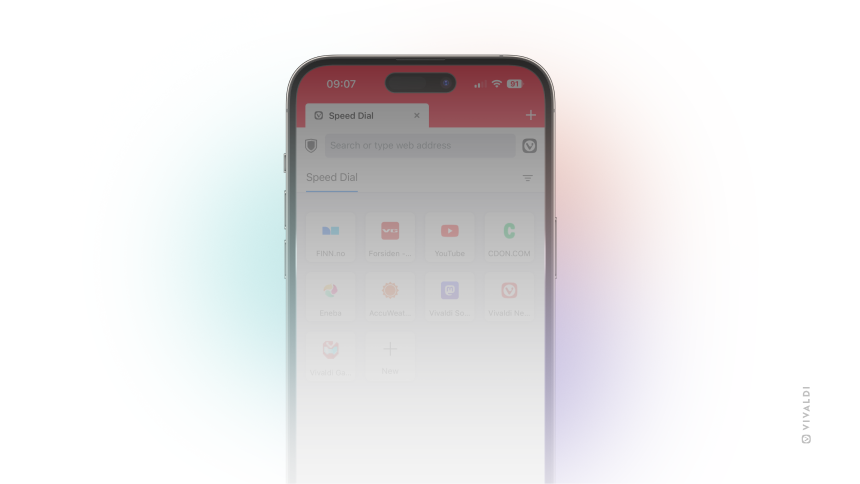 In other news, we recently released the preview of our browser on iOS and iPads. We are inviting more and more people to try the new version as quickly as we can handle all the excellent feedback. Sign up for the iOS newsletter to be notified when it becomes available.