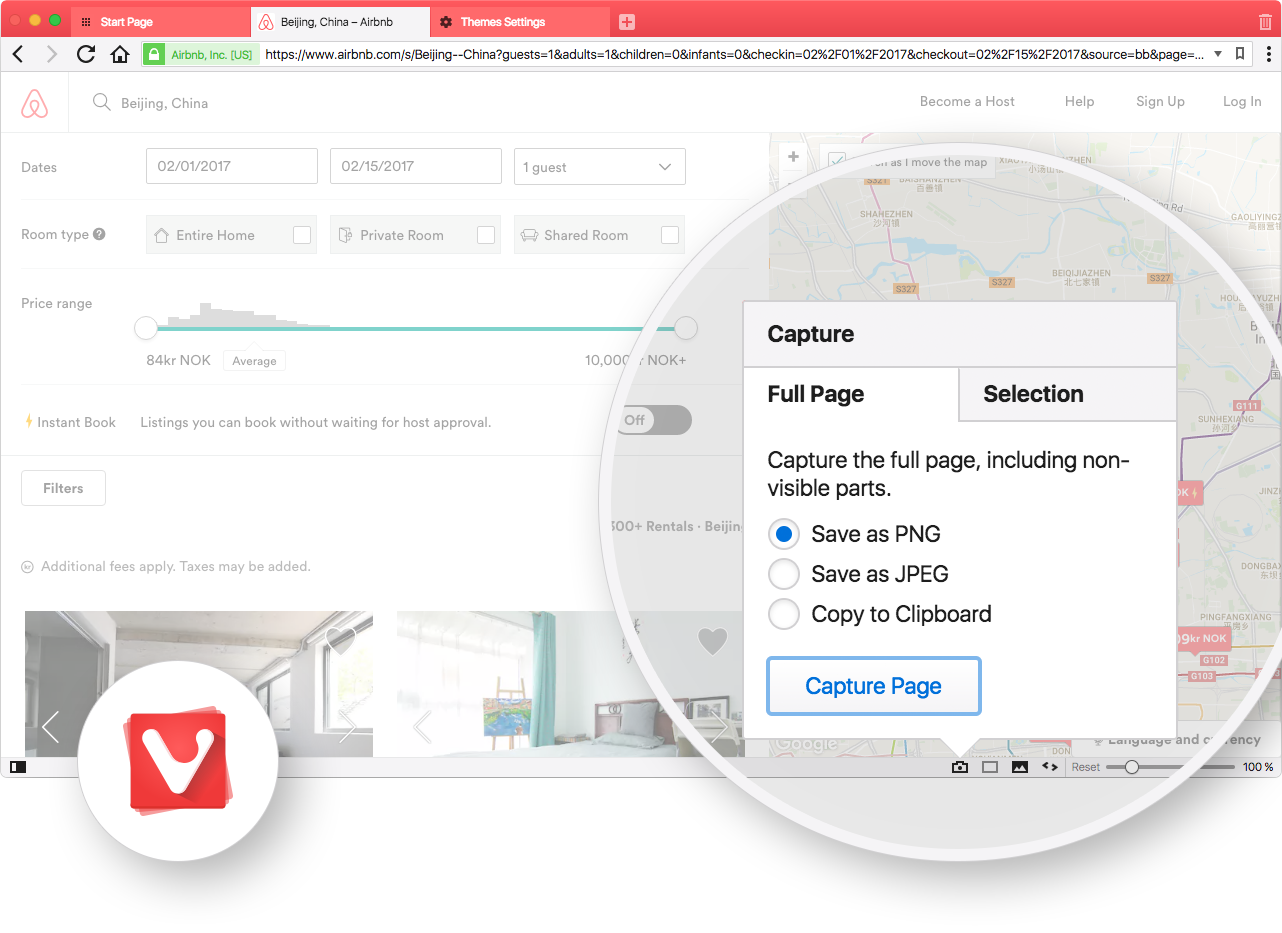 OSLO, Norway – February 8, 2017 – Vivaldi, the most feature-rich modern browser, today releases version 1.7, introducing built-in screenshot options, improved sound control for tabs and further enhancements.
Seize the moment with built-in screenshots
Screenshots have become an important communication tool, and Vivaldi makes it easy to capture what's on the screen – right from the browser window. The new screenshot feature lets users save and share entire webpages, even outside of the currently visible area, as they browse. It also allows taking a screenshot of a selection, including the user interface of the browser itself.
One way of taking a screenshot from Vivaldi is by using the new camera icon from the status bar. Clicking on the icon opens a small pop-up window that shows the options for capturing a website or a selected area. This functionality is also accessible from the Tools menu, as well as through mapped keyboard shortcuts or quick commands.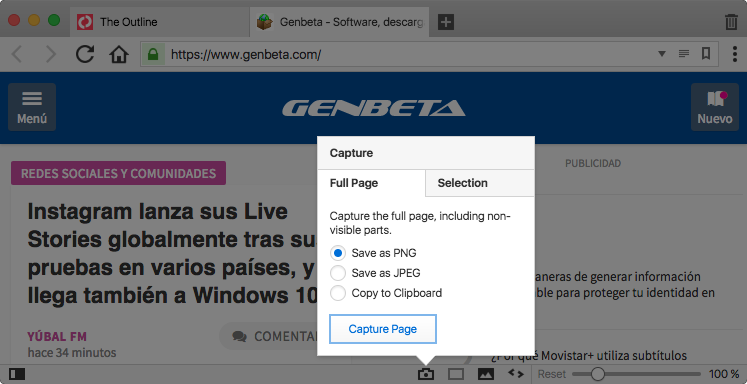 Another addition to the screenshots functionality is in the Notes panel. Notes, located in the Side Panel, let users annotate webpages and save screenshots for their records. Now it is also possible to capture selected areas of websites and add them to Notes.
"Today, screenshots often replace written communication," says Jon von Tetzchner, CEO at Vivaldi Technologies. "Instead of sending a URL to share something interesting on a page or having to go through a long process of taking, saving, editing and only then sending a screenshot, Vivaldi users get a much more powerful and efficient tool – and multiple ways of working with it."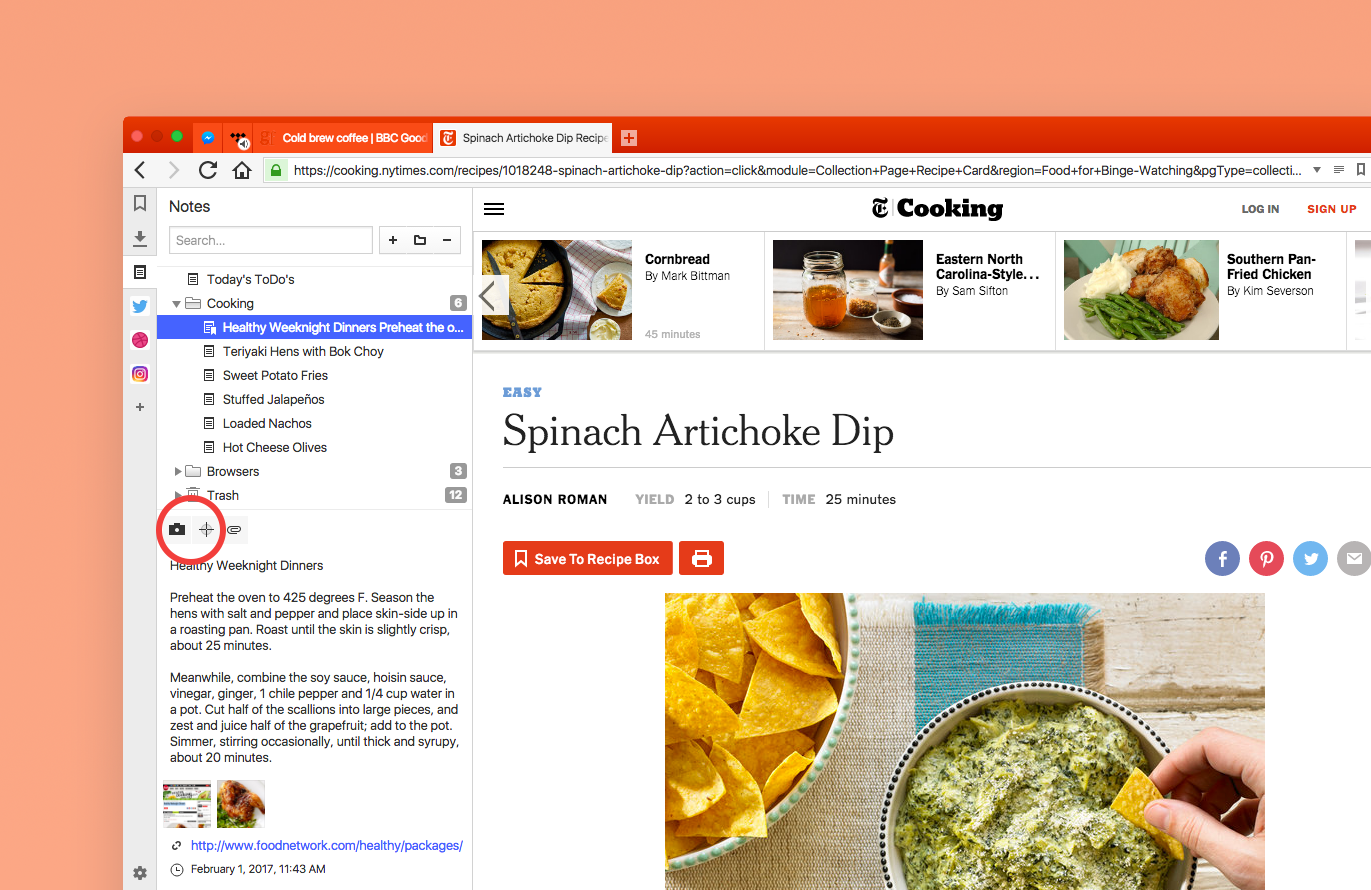 Copy screenshot to clipboard
In addition to being able to save the screenshot in the JPEG or PNG file formats, Vivaldi allows copying the captured image to the clipboard. This feature, frequently requested by Vivaldi users, makes it easier to share screenshots by simply pasting them into an application of choice.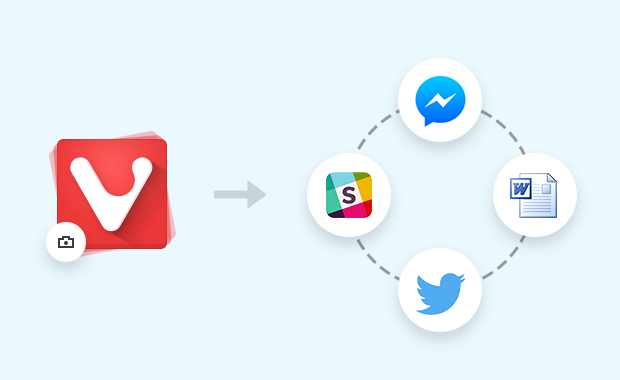 Multiple options for keyboard fans
The Vivaldi browser focuses on giving its users multiple ways of accessing its features, and screenshots are no exception. The latest release also includes the option to map keyboard shortcuts or use quick commands. The shortcuts can now be mapped in the Keyboard Settings, where users can assign key combinations of their choice.
Another way of accessing the screenshot tool is by calling up the quick commands with F2/⌘E and typing "Capture". A drop-down list of commands will appear with options for capturing a page or an area to either disk or clipboard.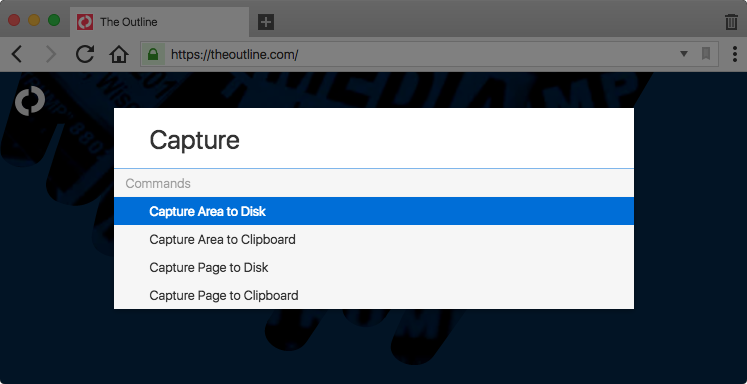 Better sound control for tabs
Vivaldi's popular sound control feature, dubbed by users and media as "Silent Tabs For Users", has been improved further. The feature helps identify background tabs that play advertisements, videos or other multimedia content, and stop the unwanted noise with one simple click. Vivaldi now makes it possible to silence all tabs at once – and without the need to look for the tab that is causing the noise. This could be particularly helpful for people who like to browse with many tabs open.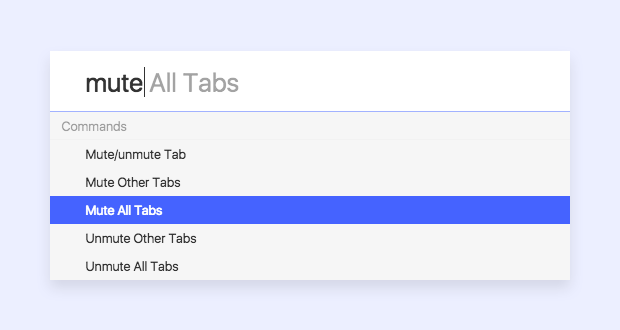 More choice, more options
The latest release also includes the following enhancements:
Quicker access to favorite pinned tabs and more instant notifications (configurable lazy loading).
Native macOS notifications.
Configurable top-level domain (.com, .jp, .ru, etc.) expansion.
Toggle extensions visibility option in the address bar.
Extra warnings for HTTP websites that request passwords.
"We believe in empowering our users to help them create unique and seamless browsing experiences," says Jon von Tetzchner, CEO at Vivaldi Technologies. "Our aim is to improve every part of the browsing journey, and we are set on a mission to create new exciting milestones this year and continue building a strong and user-driven browser."