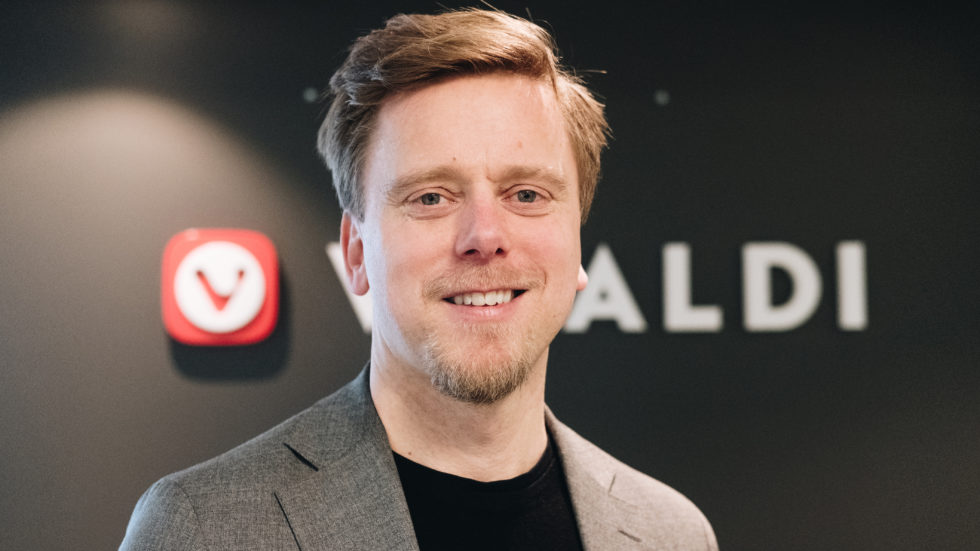 OSLO, Norway – March 16th, 2020: Vivaldi Technologies steps up its marketing efforts by hiring Tor Odland as its first Chief Marketing Officer (CMO), just as the five-year-old company gets ready to launch a new version of its desktop product and take its mobile browser out of beta.
"I'm joining Vivaldi to fight for users and on behalf of users. The Vivaldi browser embodies the true promise of the web: an open, collaborative and responsible platform that drives the world forward. And then there's privacy – Vivaldi respects its users' personal information and does not track them. I'm lucky to join a team that thrives on such ethics," Tor Odland says.
Tor Odland's career as a communication and marketing professional spans both the world and the tech industry. From the early beginnings in Washington D.C. to London, Oslo, Singapore, and Bangkok, he has worked in startups, large conglomerates, consultancies, and government agencies.
Tor joined Opera Software as Head of Marketing Communications in 2004 and led user growth to more than a quarter of a billion people by the time he left for Telenor Group, a global telecom operator, in 2011. At Telenor, he first headed global communications before moving to Asia where he contributed to building an internet for all in rapidly growing economies such as Myanmar, India, Pakistan, Malaysia, and Thailand. In 2018, Tor joined the Norwegian Consumer Council as Head of Digital Services and Communication, furthering his quest to protect consumer rights in a world increasingly dominated by digital giants with insatiable appetites for user data and a lack of respect for national laws and regulations.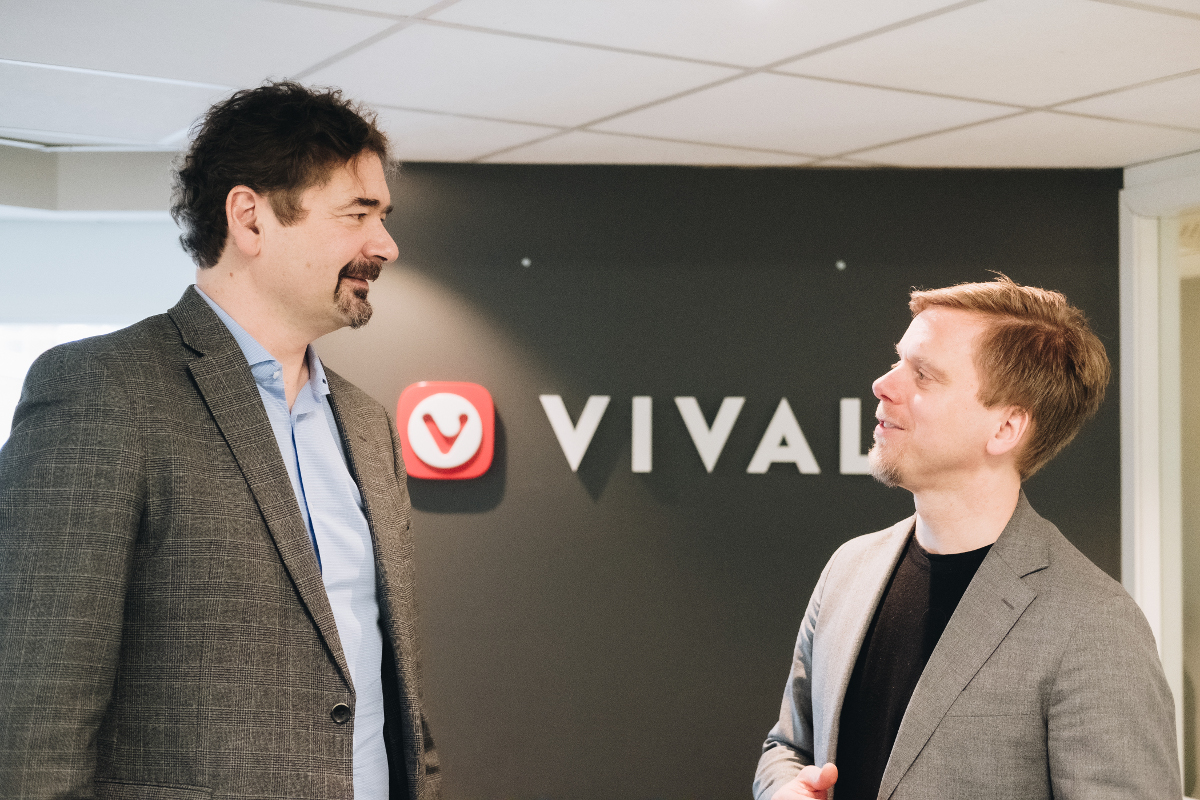 Jon von Tetzchner and Tor Odland
"I believe in the power of the individual to stand up against giants. History has proven that giants always fall, eventually, because people stop trusting them. I love how the Vivaldi team is driven by respect for others, the ability to question everything and listening to users. It's about doing the right thing and letting every idea count. That's how we'll succeed," Tor says.
"Tor brings valuable leadership experience, creative energy and a global outlook to Vivaldi at an opportune time. We have spent the last few years developing a great product, building a loyal community and attracting a large user base. We're ready to make Vivaldi relevant to even more users, in both established and new markets," says Jon von Tetzchner, Vivaldi CEO.